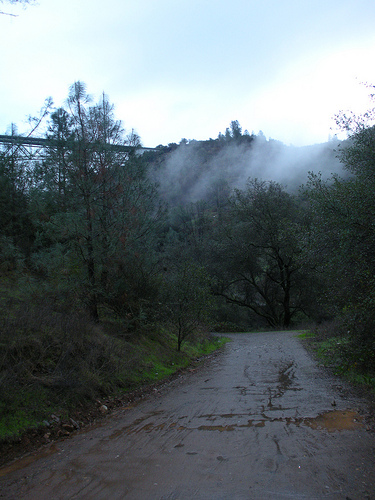 Could it have been the day before the first day of winter? It sure felt like it yesterday as we took a drive down to the river to see the high water. Rain, nothing but rain, the last few days which means the rivers and dams are filling up with the run-off.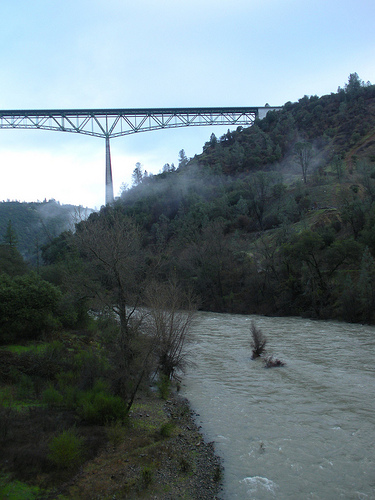 The American River Confluence is a raging wall of water on this last day of autumn. The beaches are all gone and the whitewater rapids are not visible as the river is swollen up onto its banks. The rain stopped long enough for us to jump out of the car and capture a few misty, wet images of the trail and the river.
December World = Wet.
PS Did you see the lunar eclipse? We had too many clouds although we were out and looking a couple of times last night.