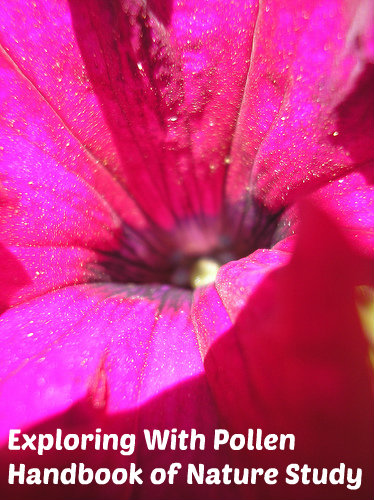 We were out working in the garden this morning and the topic of pollination came up. We were talking about the different ways that plants pollinate and as if to illustrate one way, this spider obliged us with his example.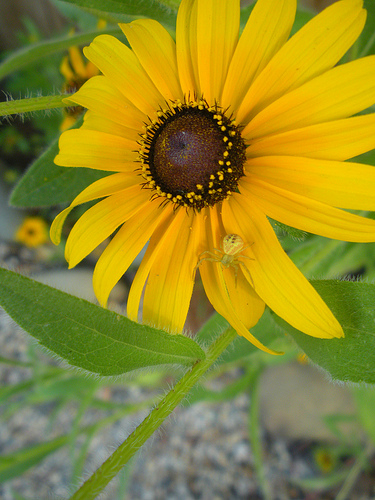 We were really examining these black-eyed susans and their pretty pollen spots and we realized that this very yellow spider was sitting right there in front of us. Isn't he pretty?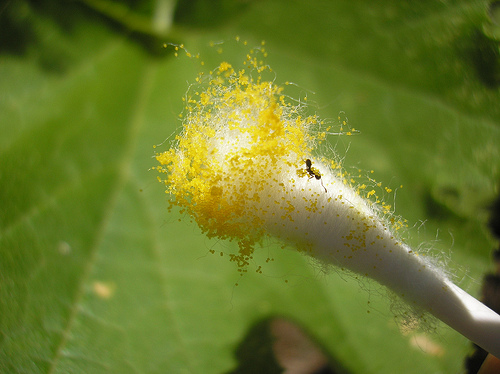 I ran inside and gathered a few things to use in exploring the garden and its pollens. I brought out a few Q-tips and a hand lens for gathering some pollen from the flowers and looked at it up close. We also found that many of the flowers and veggies that we observed had ants crawling in around the inside of the flower. Pollination.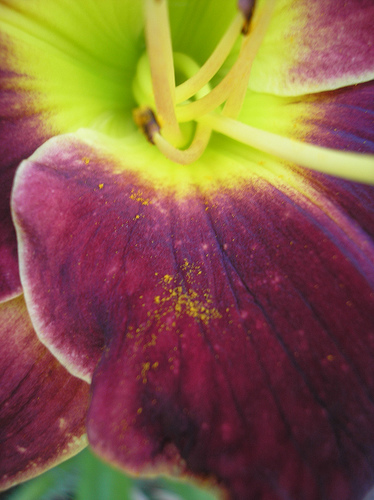 Pollen on a day lily
We took a few minutes more to look at various ways that plants hold their pollen and watched a few bees at work and then we came inside.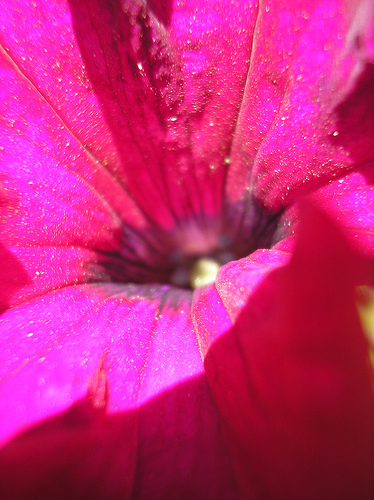 Pollen on a petunia
It was a short nature study but the best kind……stemming from curiosity about something we had close at hand.