After many, many days of grey, dreary weather–we needed a change! So for this week I checked out Planting a Rainbow by Lois Ehlert.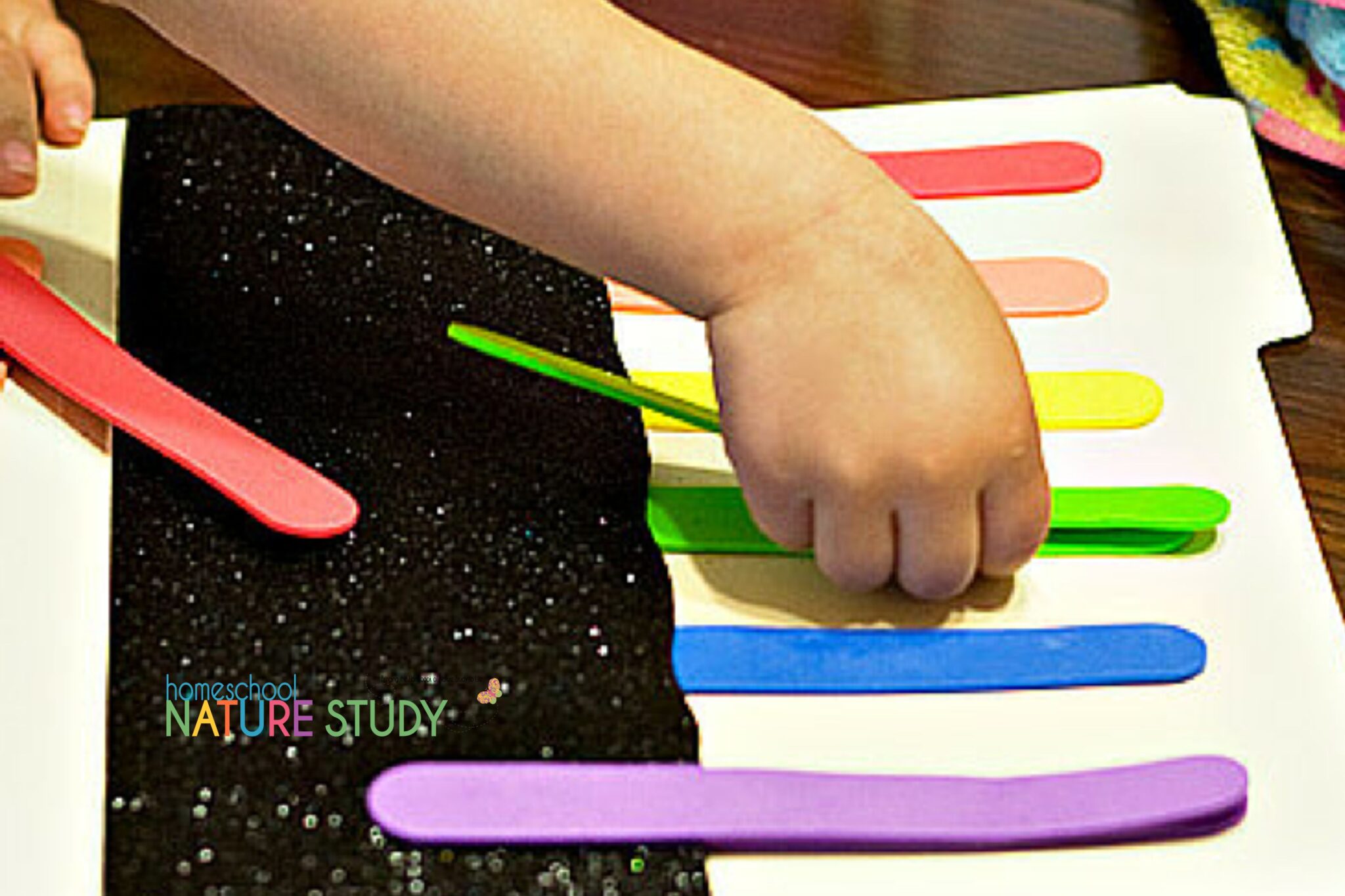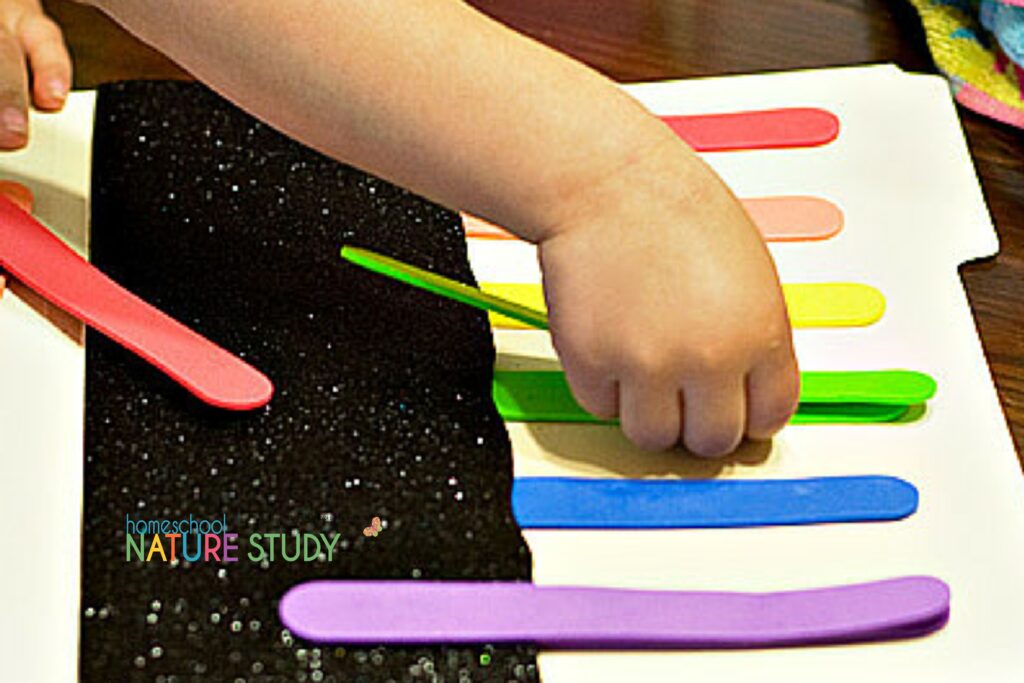 This book is a fun way to introduce children to gardening. Each page has vibrant illustrations of bulbs and flowers. Children can see how different plants and flowers come in all different colors—-all the colors of the rainbow.
After reading the book, my daughter worked on a color-matching game and did a flower craft.
Planting a Rainbow File-folder Game:
Supplies
1 file folder
1 large piece of black fun foam or construction paper
colorful craft sticks glue
Directions:
1. Glue the craft sticks onto one half of the file-folder in the order shown in the book: red, orange, yellow, green, blue, purple.
2. Glue the piece of black fun foam/construction paper over the bottoms of the sticks to represent the soil.
3. Tape a large Ziplock bag on the other half to hold the rest of the popsicle sticks for matching.
4. Have the child place the matching colors on top of the glued-down sticks.
5. Optional: On plain wooden sticks, write the name of each color and have the student try to match the color name to the colored stick.
6. Optional: Use different color flower punch-outs or foam shapes and have the children match the correct color flower to the correct color stick.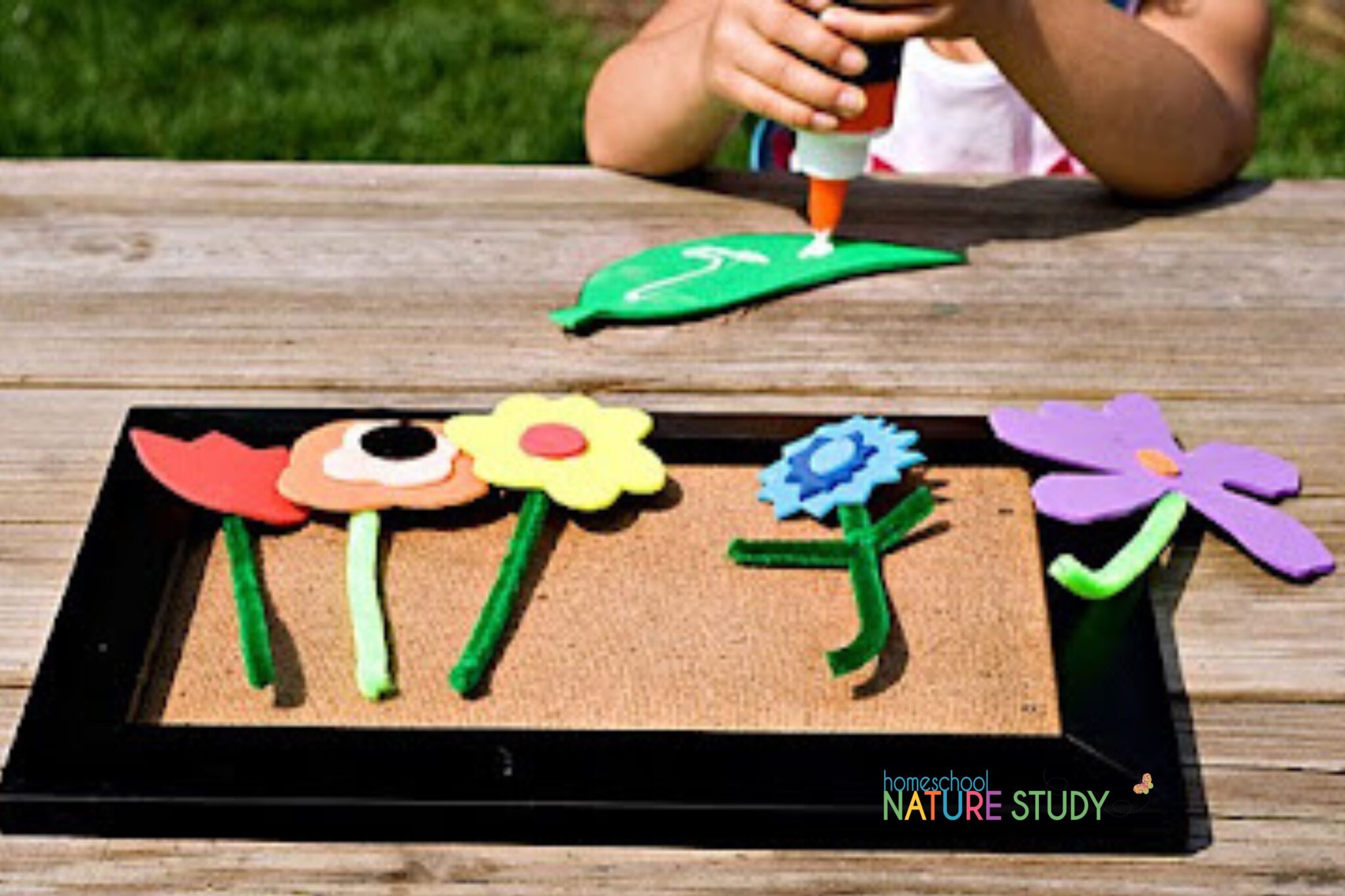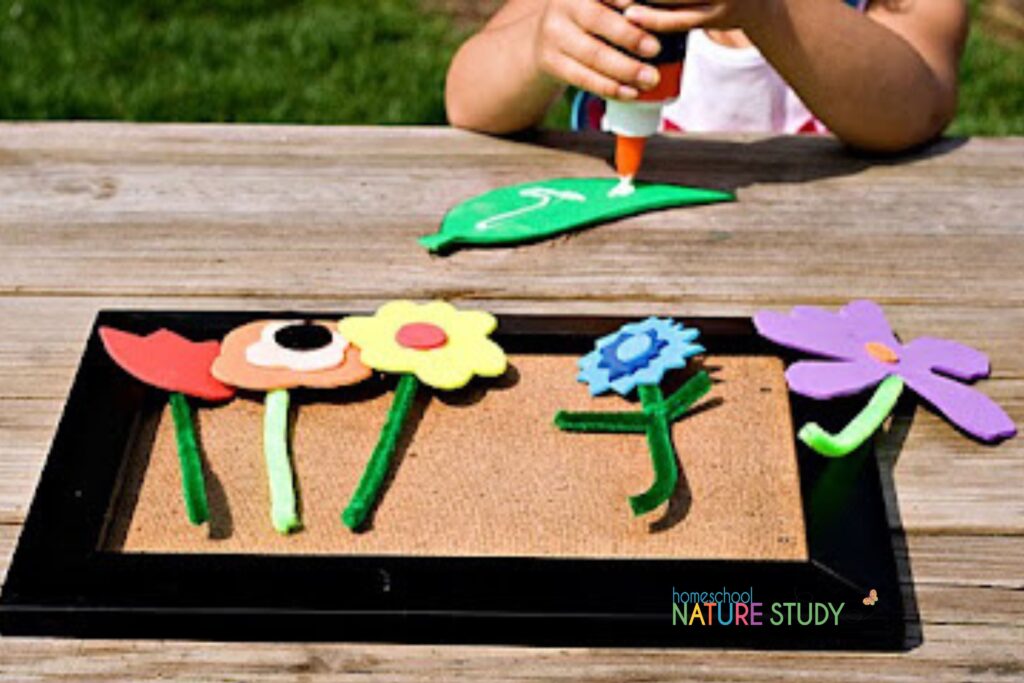 Planting a Rainbow Flower Nature Craft
Our Homeschool Nature Study members enjoy this fun Planting a Rainbow nature craft! You can even add a cute, little worm in the dirt!
Plant a Rainbow Garden and Book Extensions
1. Plant your own rainbow garden.
2. Read: The Black Book of Colors: This is a book of colors that is meant to be felt, not seen. It tells how blind people relate to colors.
After reading this book, go on a scavenger hunt and gather things to create your own color book collage using the items mentioned in the book.
3. Go on a nature color walk.
Be inspired. Be encouraged. Get outdoors!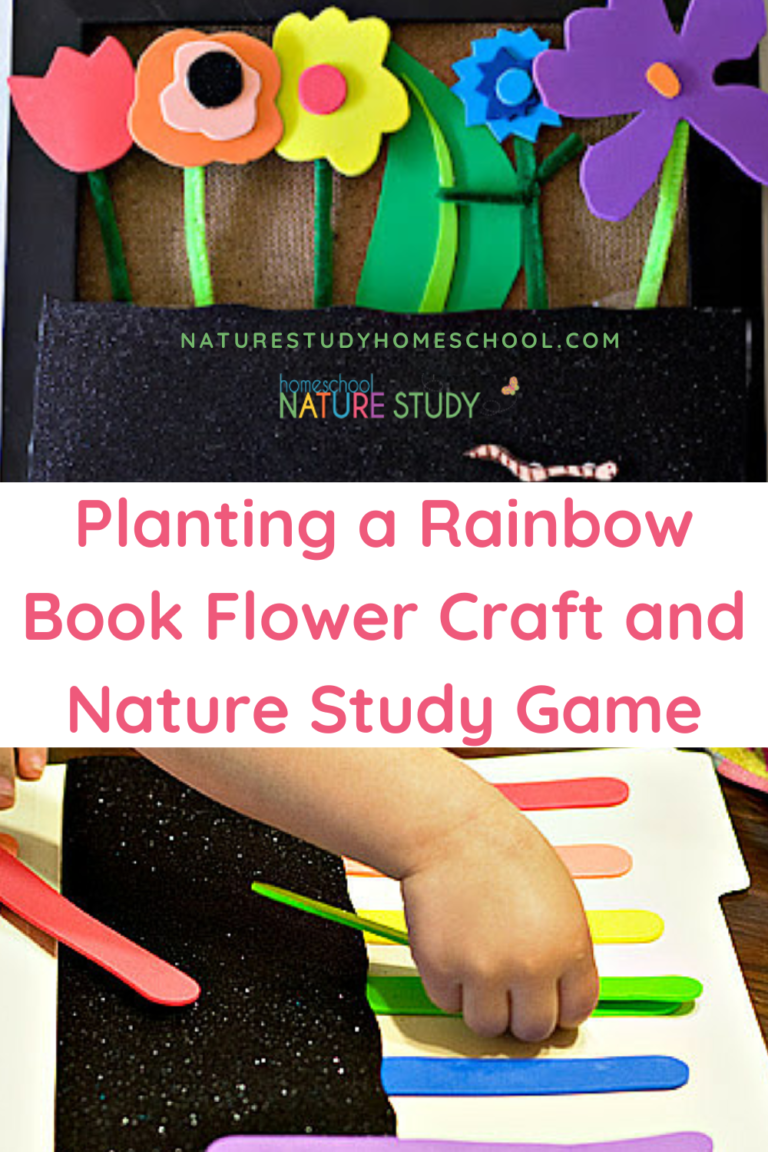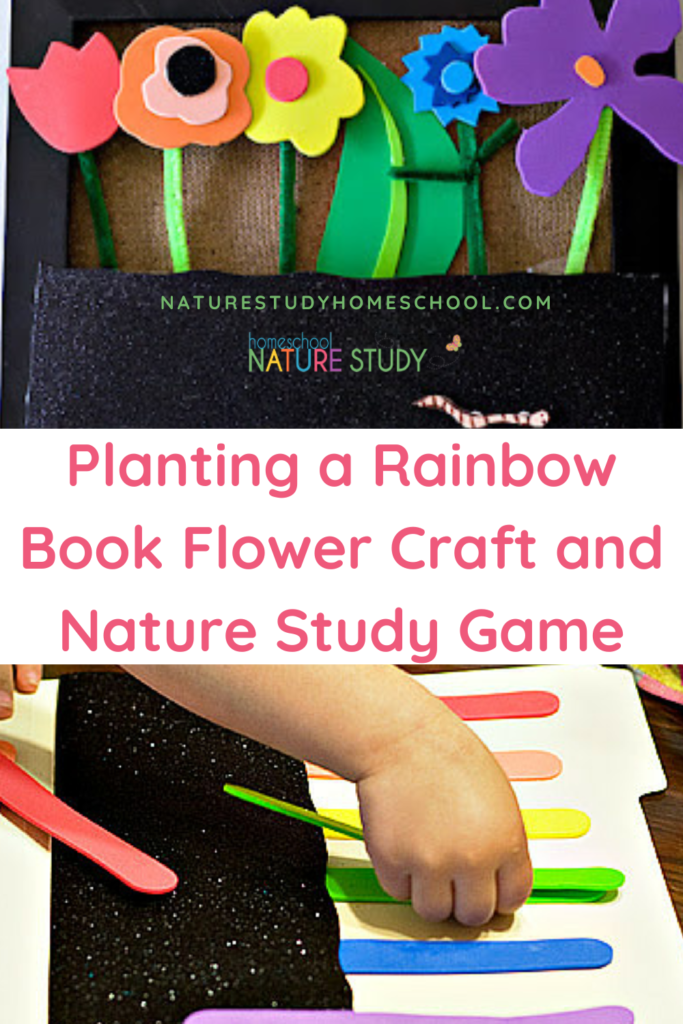 More Nature Crafts For Kids With The Homeschool Nature Study Membership
Nature Study Crafts for Kids: Easy Activities for Learning and Fun! Nature study crafts for kids are a hands on way to learn. What beautiful and easy activities for learning and FUN! Let us show you how.
Do you like the idea of involving young children in nature study but not sure how to start? Do you need a little help being intentional with your nature studies? Nature Study Printables is full of printable tools for you to use to get young children observing and talking about nature! Everything you need for engaging nature crafts for kids!
Nature Study Printables for Toddlers and Preschoolers is a 60+ page eBook included in Homeschool Nature Study Membership containing all of our toddler and preschool nature study printables plus 20 exclusive pages available only in this book! Use these tools alongside Homeschool Nature Study Preschool Curriculum to help informally introduce young children to the natural world around them.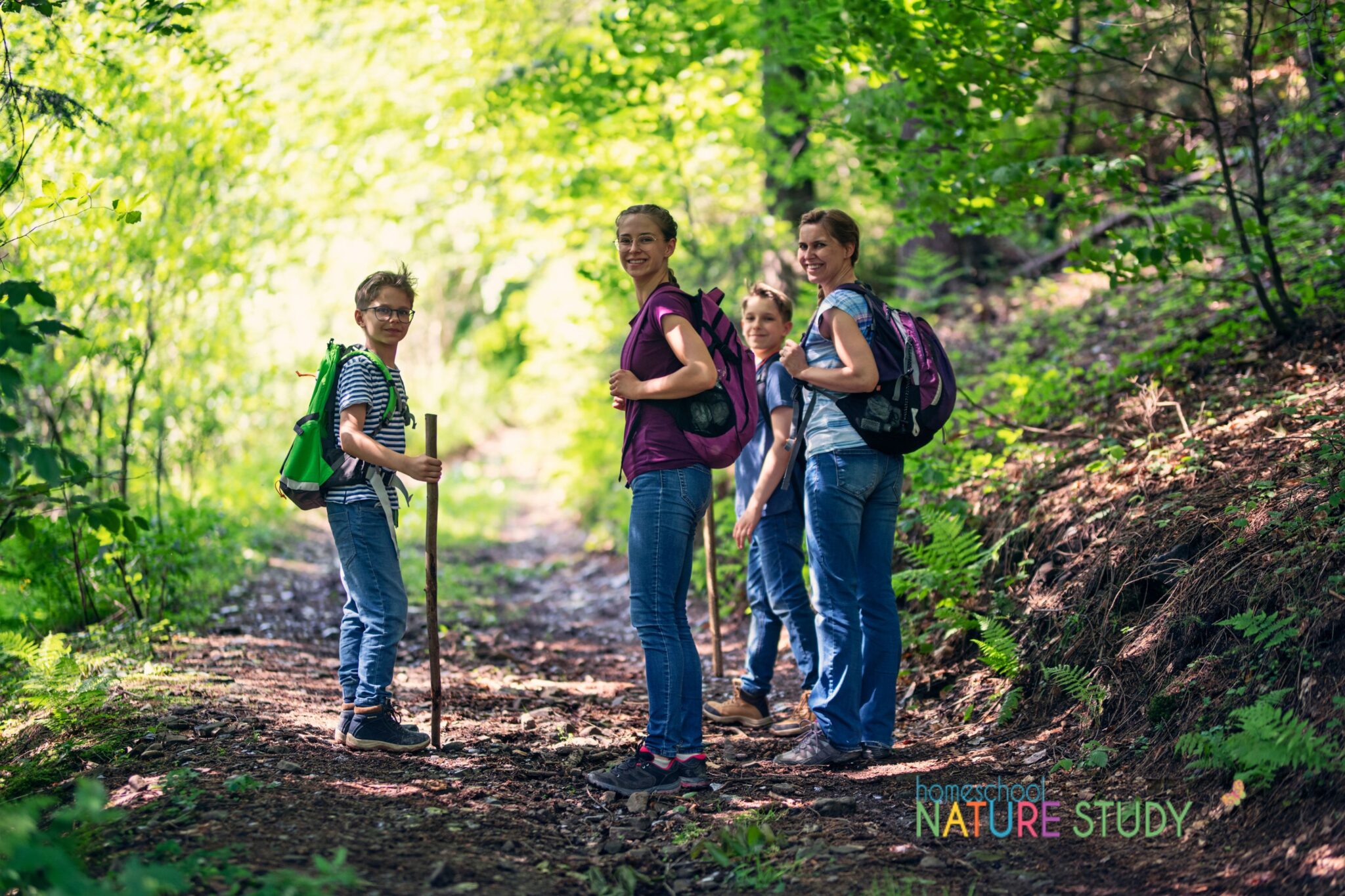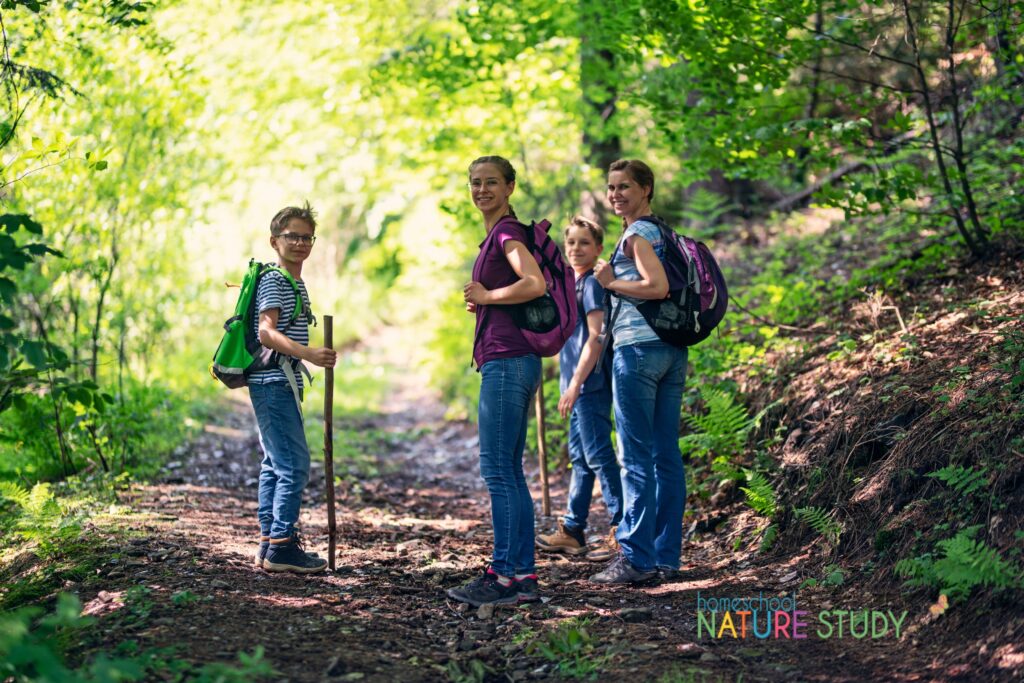 Looking for nature journaling and studies for your older children? You might also like The Ultimate Guide to Nature Journaling: Tips for Writing About Nature and Homeschool Nature Study for Teens: Three Steps for Success.
Join us for even more homeschool nature studies for all the seasons! With a nature study each week, you will have joyful learning leading all the way through the homeschool year for all your ages!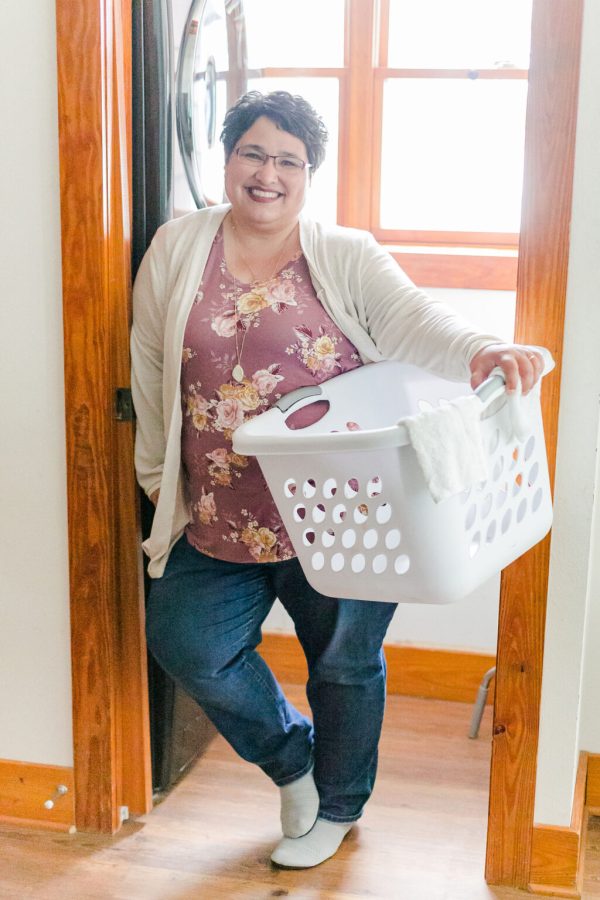 By Maureen Spell, a long-time contributor to the Outdoor Hour Challenges. Maureen helps Christian mompreneurs operate their business from a place of joy, purpose, and excellence because they are clear on how their business is serving their family and others. As a homeschool mom, she believes success at home AND business without the mom-guilt, stress and burn-out is possible! Outside of work, she loves having good conversations over a hot chai or GT Gingerberry kombucha and spending time with her husband and seven children. Visit her at MaureenSpell.com