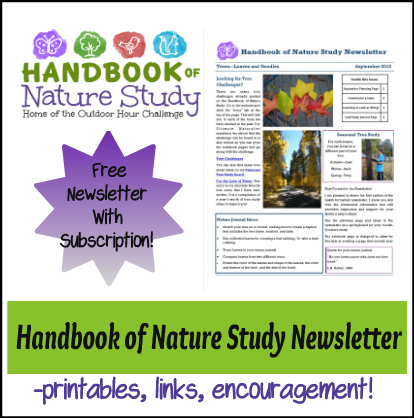 Handbook of Nature Study Newsletter
September 2015 – Leaves and Trees
This month marks a new beginning for the newsletter! I am excited to share with you a new condensed format for this edition…packed with lots of nature study goodness! I have streamlined the content to include lots of links to resources from my bookmarks but also from a select few contributors, women who have been offering nature study to their families for many years and love to share their tips and tricks with other moms (and dads too).  I would love to hear how you like the new format or any other comments or questions. You can comment here on the blog or send me an email at harmonyfinearts@yahoo.com
Please read the following explanation outlining how to get this month's newsletter.
The newsletter link is not in this email but will come separately. There may be a delay in your receiving the email so please don't email me until the second day of the month if you haven't received the link on the first. For some reason, some email providers take longer to receive the newsletter email.
If you don't receive the separate email with the download link, you probably aren't subscribed to the blog yet. This will take less than a minute to do if you follow the steps below.
If you are a subscriber and you haven't received your newsletter email yet, check your SPAM inbox. Some subscribers have found the email buried in SPAM inbox.
If you need to subscribe:
You will need to go to the Handbook of Nature Study, look to the top right corner for the box to type in your preferred email address, and then confirm the email that comes to your email inbox.
Once you subscribe, you will receive a thank you email from me with the download link.
This month's newsletter link will be available only during the month of September so be sure to download it before 9/30/15.
Remember! All of the archived and current newsletters are available as part of the Ultimate Naturalist Library…every level!
Contents of this edition of the newsletter include:
Tree and leaf study resources

in the form of links to the Handbook of Nature Study website, contributor's links, and Pinterest. This month's featured contributors are Heather Woodie of Blog She Wrote and Shirley Ann Vels from Under an English Sky.

September Nature Study Planning Page printable

– don't miss the little extras I have added this month like nature photo ideas, field trip ideas, and a special 15 minute challenge for parents.
I have written an article entitled, "

Learning to Look at Things

". I endeavor to share why nature study is so important to learning of all kinds and how it will become a refreshment to your family.

Leaf Study Notebook Page

– This page includes a prompt at the top to help your family go more deeply into a leaf study this month or in the months to come. It can also be used as a nature journal topper if you want to cut and paste the prompt into your own nature journal.
Members: You may also wish to download the October 2012 Newsletter from the archives. You will find additional articles, printables, and links to support your tree nature study. Note: All levels of membership here on the Handbook of Nature Study include all back issues of the newsletter.
Please note that Ultimate Naturalist and Journey level members have access to members only printables each month in addition to the newsletter printables. You will need to log into your account and then go to the "Other Releases" section.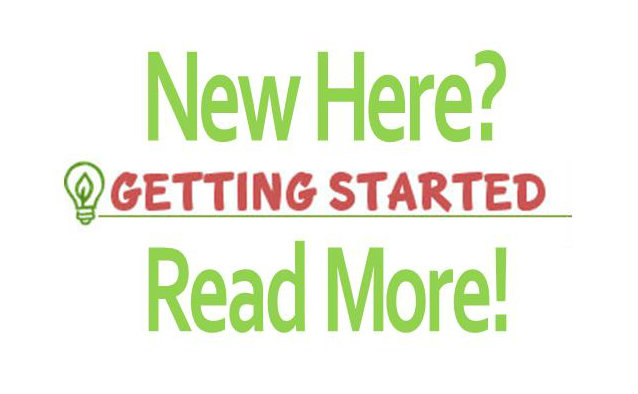 Need help getting started with your nature study using the Handbook of Nature Study? Check out the fresh "Getting Started" page here on the website!