Outdoor Hour Challenge 
December World Study Grid 2020
Winter changes the view of our normal landscape. Where we live in Central Oregon amid the mostly evergreen pine forest, the willows lose their leaves, and we can see far past the river that they grow along.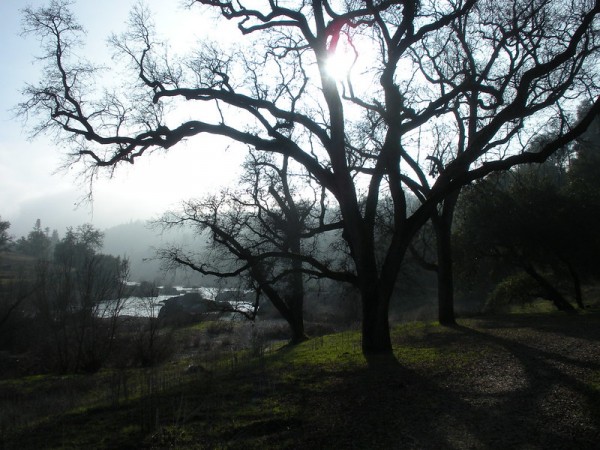 I can remember the winter emptiness of a deciduous woods near where we lived in California, how when winter came, we could distinguish the contours of the hills and gullies more clearly.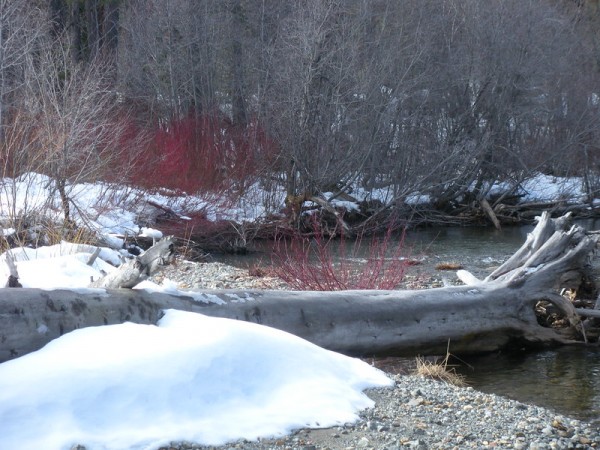 How does your view change in the winter? Look for the colors of the winter landscape and you may be treated with some colorful berries, lichen, and fungi. Is your sky a more vivid blue on a sunny winter day or does it just seem that way?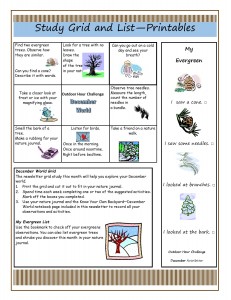 Members have a printable December World Study Grid in the December 2011 newsletter found in the Ultimate Naturalist Library. This activity is a perfect way to take a close look at your December World no matter where you live or what your current weather is this week.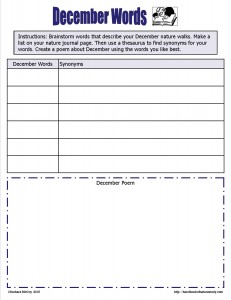 Also, there is a December Words notebook page in the Member's Library if you wish to complete that instead of or in addition to the December World notebook page.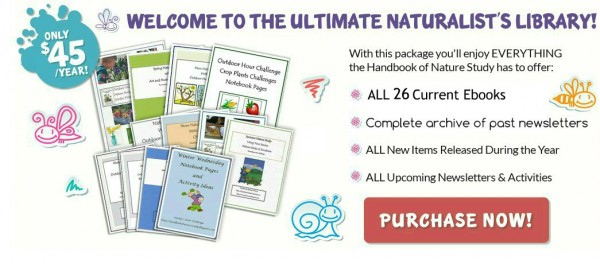 To purchase an Ultimate Naturalist Library membership, click on over to the Join Us page at any time.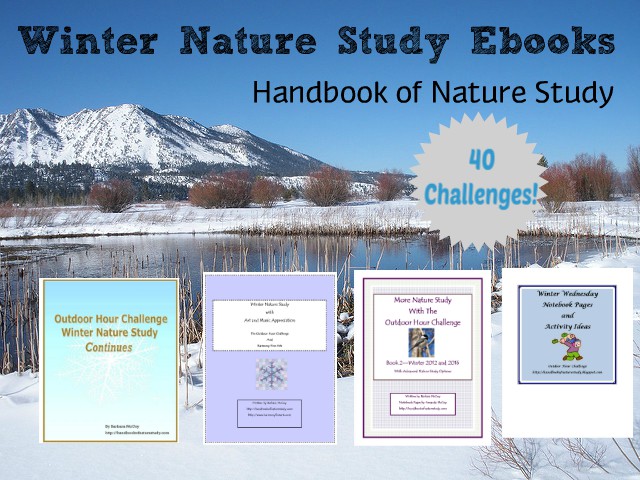 Don't forget there are Winter ebooks in the Member's Library for you to use in your nature study. Feel free to use any of the winter Outdoor Hour Challenges during this season. You can pick and choose the topics that fit your family best.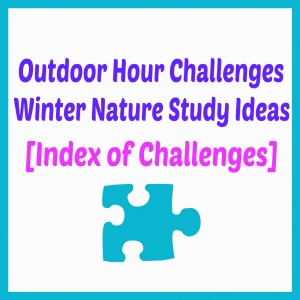 You'll find all of the winter themed nature study ideas by clicking the Winter tab at the top of the Handbook of Nature Study website. Everyone is welcome to use the ideas found there whether you have a membership or not.
Enjoy!