My youngest son has always included herbs in his square foot garden. Along with his veggies, he would include herbs like oregano, thyme, chives, and cilantro. He enjoyed watching them grow and harvesting them for meals.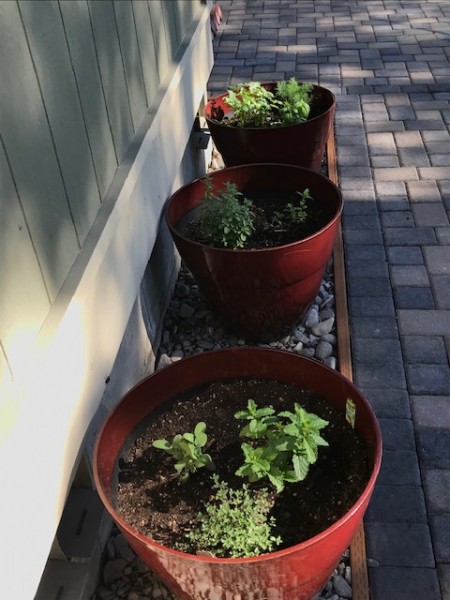 Herbs not only taste good but they provide for a full sensory experience with very little effort.
Texture: soft sage, feathery dill, chives.
Fragrance: rosemary, dill, oregano, lavender, thyme, mint.
Sight: shiny basil, pretty flowers.
Most herbs will re-seed themselves each year so they make a perfect long term garden project for your children. They can learn a plants life cycle using herbs too!
You don't need much space to grow an abundance of herbs. Try using a flower pot, window box, or recycled container. Add some nice soil, seeds, and then teach your child how to water and care for the herbs.
Herb Links for you to Check Out
Pollinator Partnership: Enter your zip code to find out which eco-region you live in and then read all about how you can attract various pollinators to your yard by planting specific flowers. https://www.pollinator.org/guides
Gardening Projects for Kids—my review of a wonderful resource for you to use with your family
You may be interested in using my new herb nature study lessons in the very first Herb Ebook available here on the Handbook of Nature Study.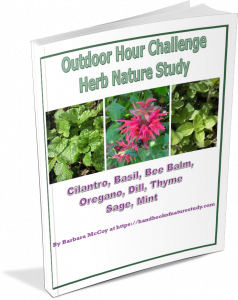 Herbs offered in the Herb Ebook:
Cilantro
Basil
Bee Balm
Oregano
Dill
Thyme
Sage
Mint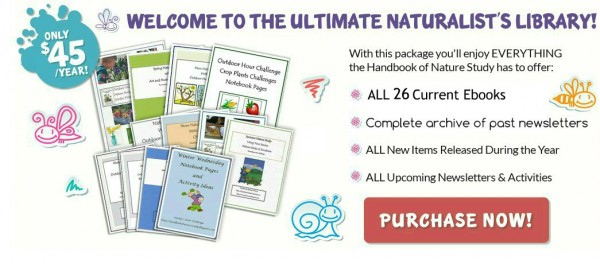 Use the discount code NATURESTUDYFUN for $10 off an Ultimate Naturalist Library membership.