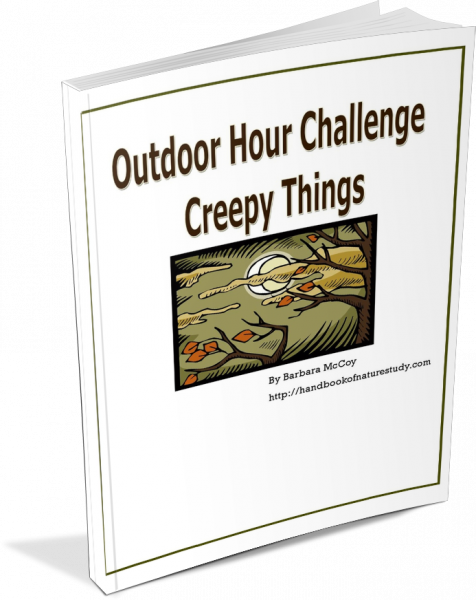 Are you ready to learn about some creepy things? This Friday we'll be starting the new series of nature study ideas that feature some of the "creepy things" you may have in your yard or neighborhood. I'm hoping that if you learn about these fascinating creatures and plants, you will no longer view them as creepy things but more as amazing things.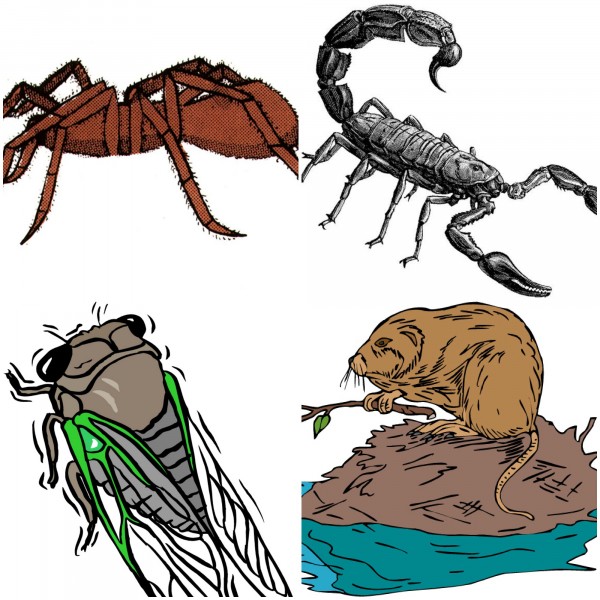 It's the perfect time to join us each week for a brand new nature study lesson using the new ebook. (Don't miss the discount code at the end of this blog entry.)
Here are the specific topics included in this ebook:
Banana slug
Tarantula/Tarantula hawk
Black Widow
Scorpion
Leech
Muskrat
Sphinx moth
Cicada
Millipede
Poison oak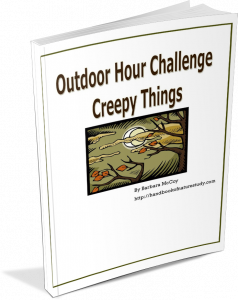 How do you get the new Creepy Things ebook?
Members of the Ultimate Naturalist and Journey levels have access to the new ebook in their library. You need to click the "Members Area" button at the top of the website, sign into your account, and the ebook is there to download and save for your family to use when desired.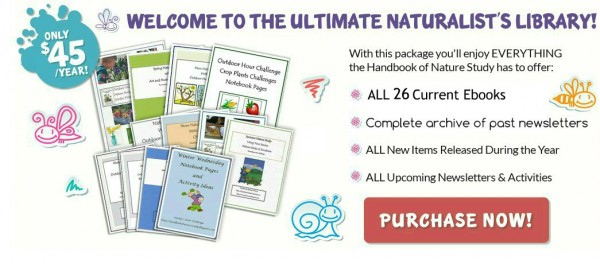 If you don't have a membership yet, I'm offering a $10 off discount code that will be good towards your Ultimate Naturalist membership.
Discount Code: NATURESTUDYFUN