The book Birds, Nests, and Eggs is the perfect beginner's book for homeschool nature study. It's also a wonderful take along guide that features many of the common birds that we see in our yards and neighborhoods.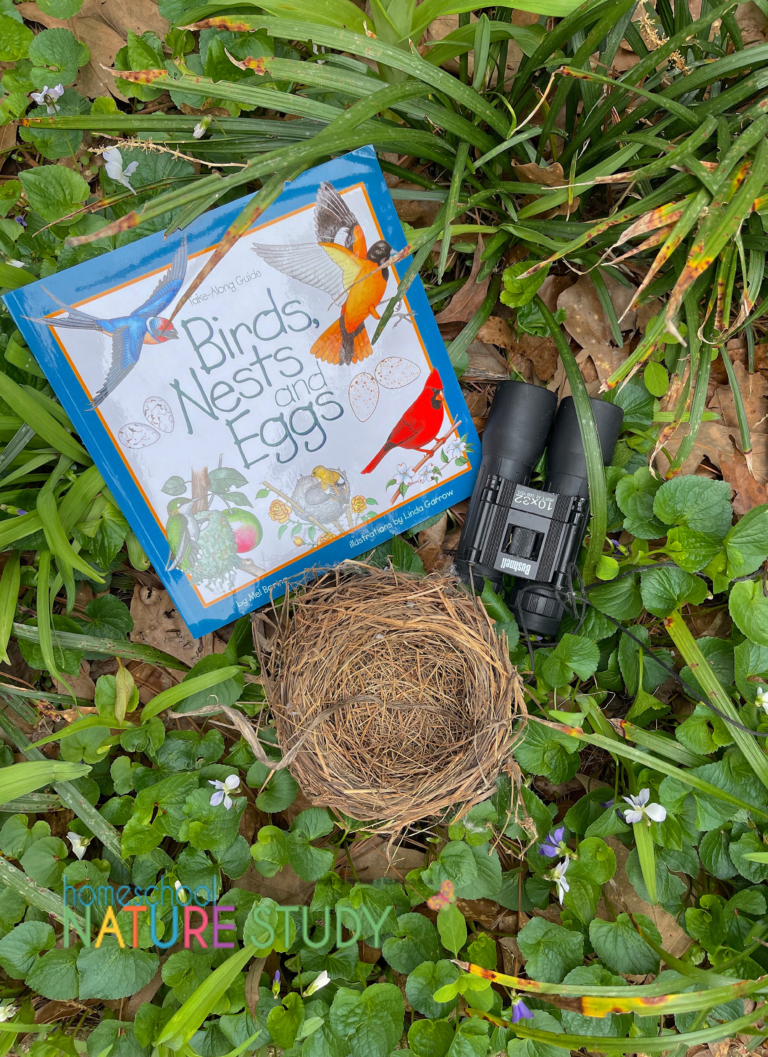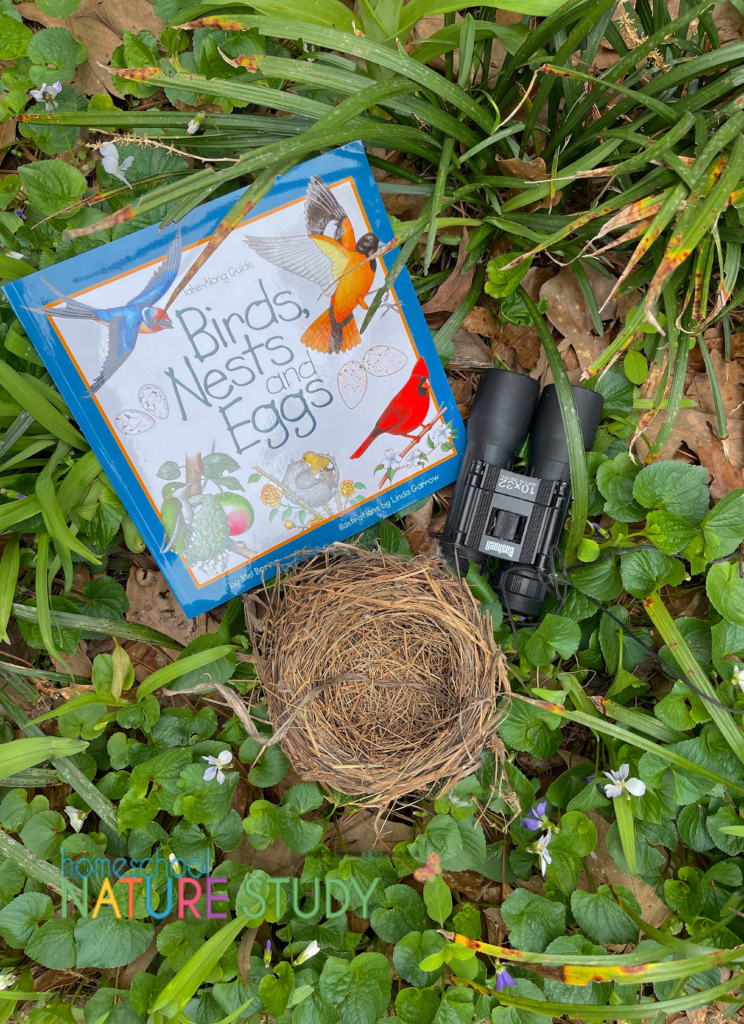 Homeschool Nature Book – Birds, Nests, and Eggs
Birds, Nests, and Eggs – Take Along Guide
(Note the link above is an Amazon affiliate link to a book that I own and love.)
The illustrations give a wonderful look at something we don't often see because they are hidden from sight. The nests are shown in such a way that you can see the shape and what materials are used for creating just the right container for the fragile bird eggs. The eggs are also shown in full color. This is a fun way to learn more about birds and their life cycle. In addition, you'll find some fun bird related activities to try and to weave into your backyard bird study.
This book is one that we have in our nature book library. I know you'll enjoy it too! Birds, Nests, and Eggs – Take Along Guide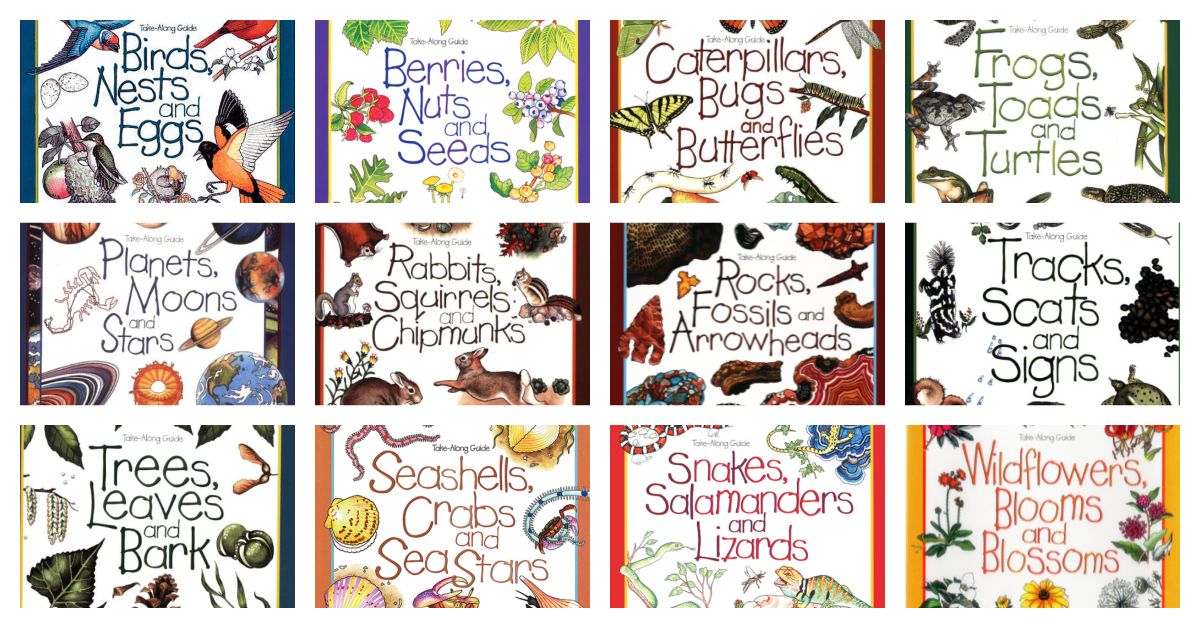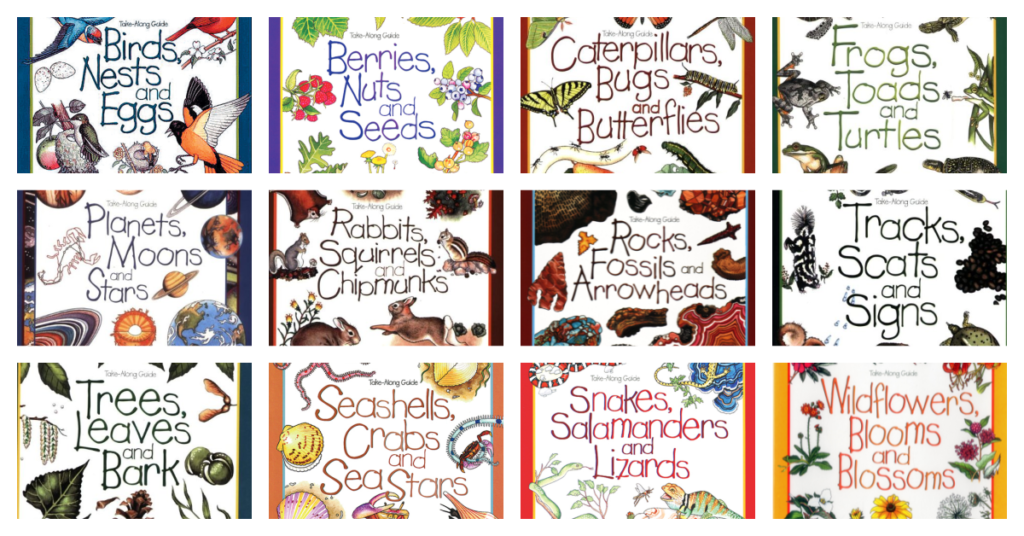 More Take-Along Nature Guides for Your Homeschool
When I found my first "Take-Along Guide" at a used book store, I was interested so I purchased it. But it was later when I began really reading it that I became really interested.
I would recommend reading through your Take-Along Guide before taking off on your nature walk. Then you can put it in your bag and bring with you on your walk and use it to identify things as you go. Read more of the Take-Along Nature Guides for Homeschool.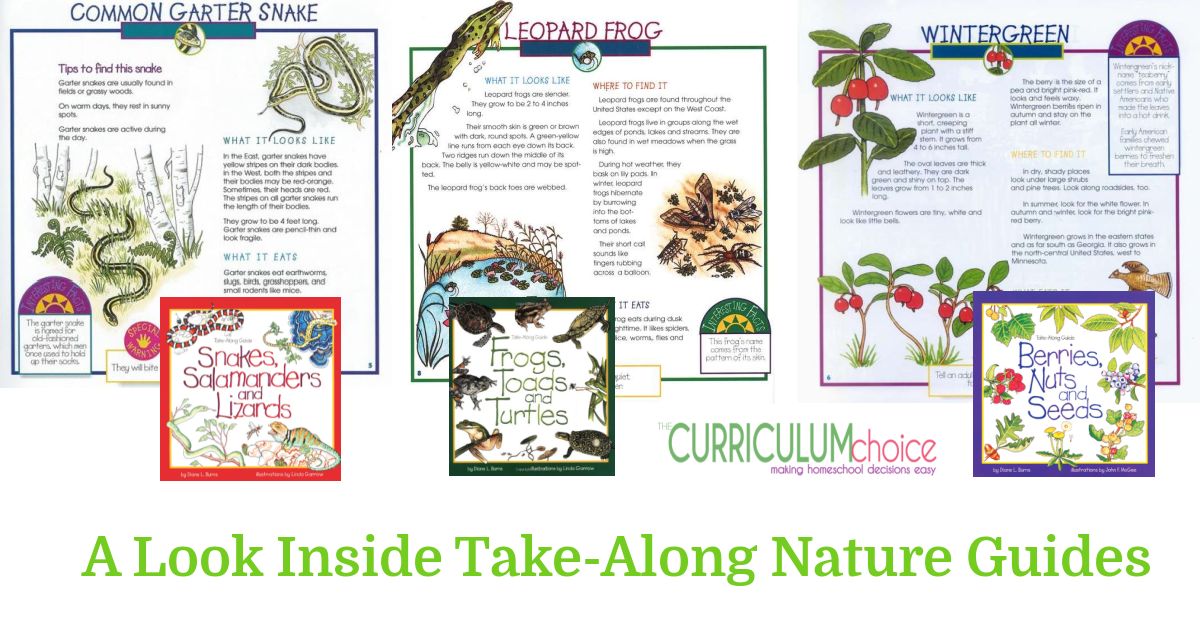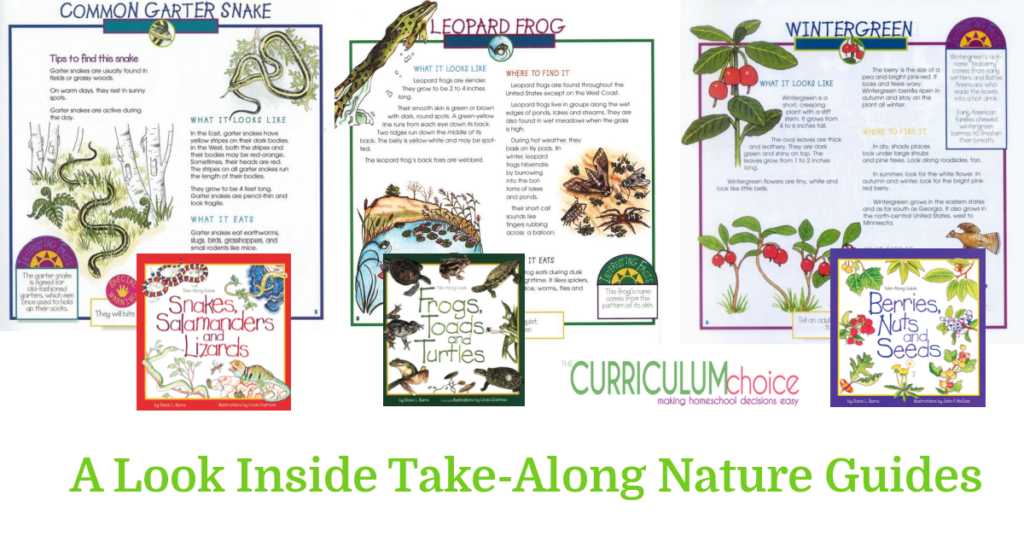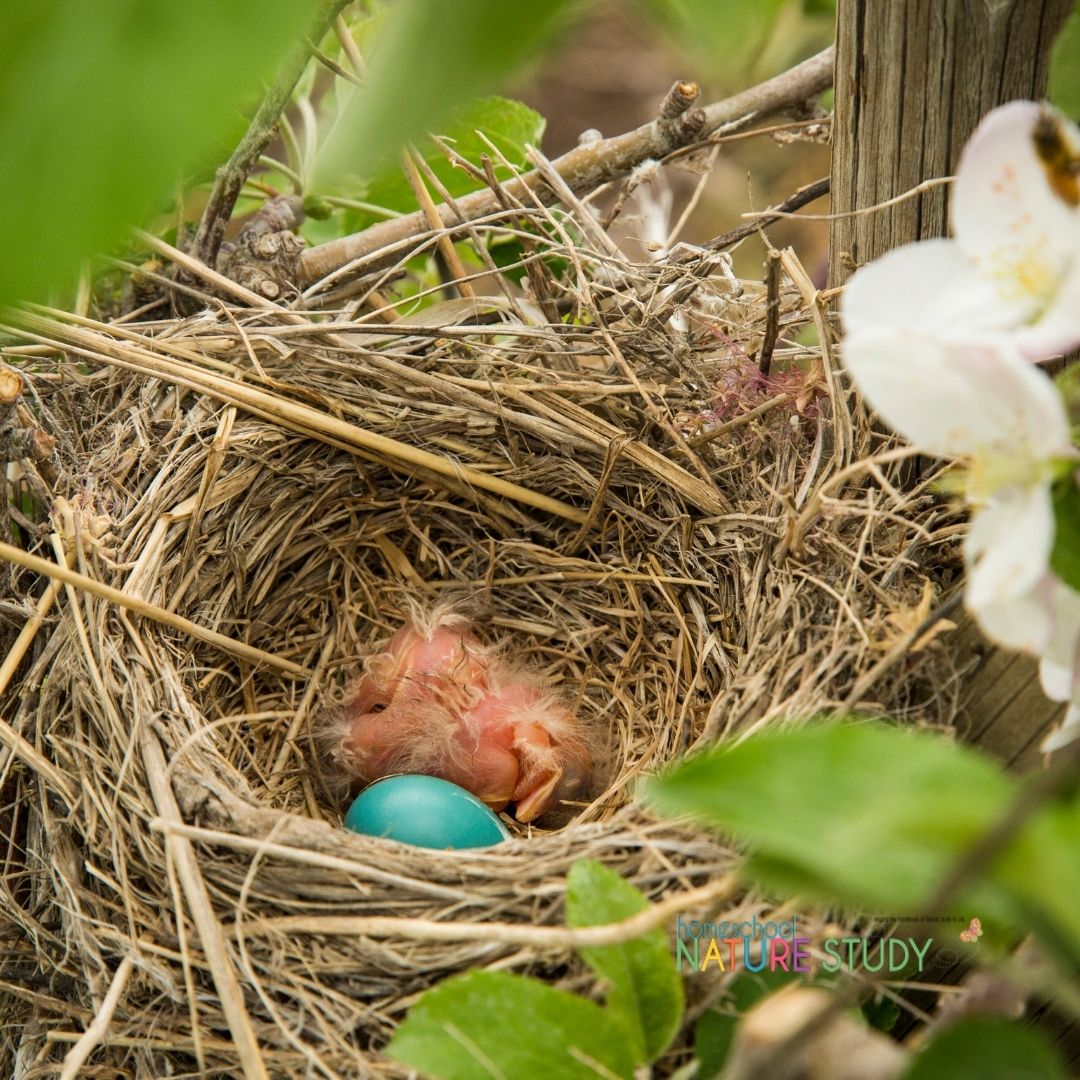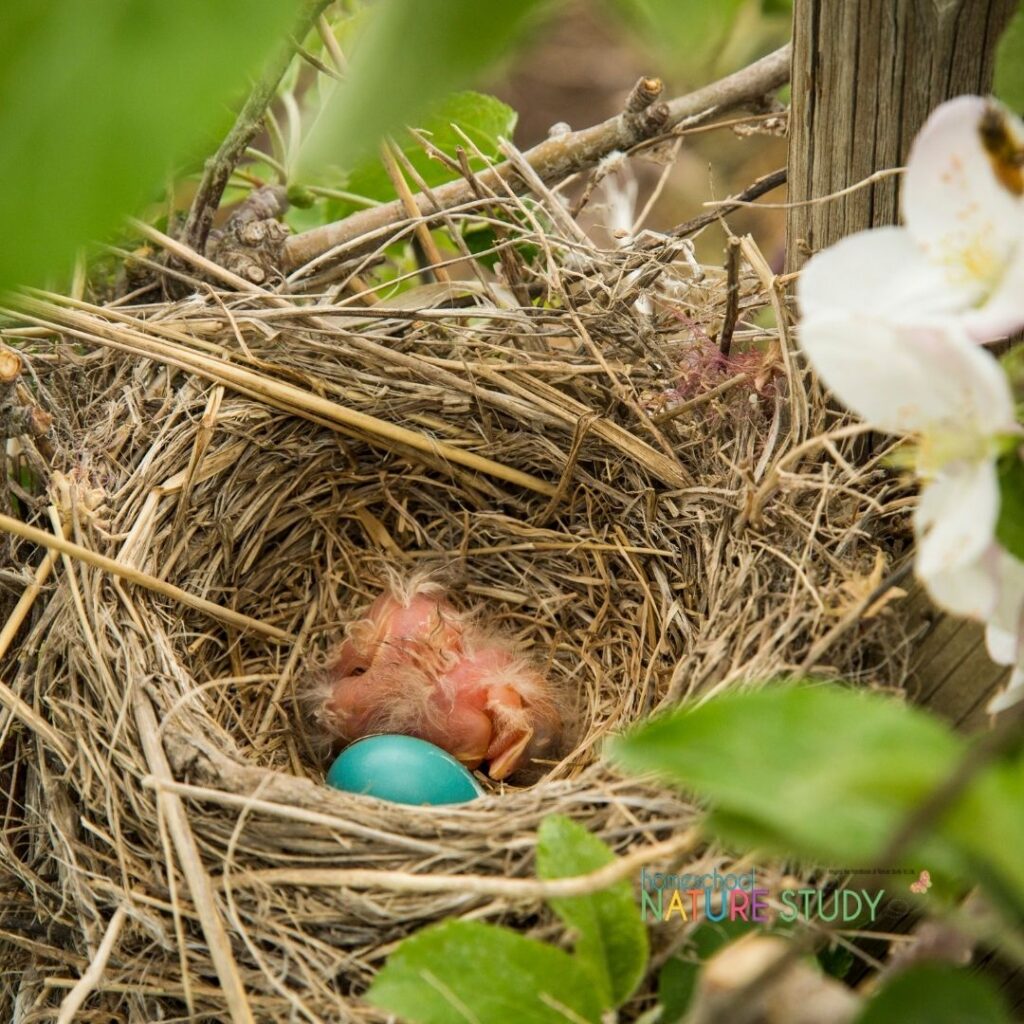 Bird Resources to Use in Your Homeschool Nature Study
Examples of Nests and Eggs: This is a page on the Cornell website that shows actual nests and eggs for many common birds. Spend some time with your children clicking the images and viewing them together.
Nestwatch: This citizen science program is something your family could participate in if you have a nest in your yard. Take a look and see if it's something you can incorporate into your nature study plans.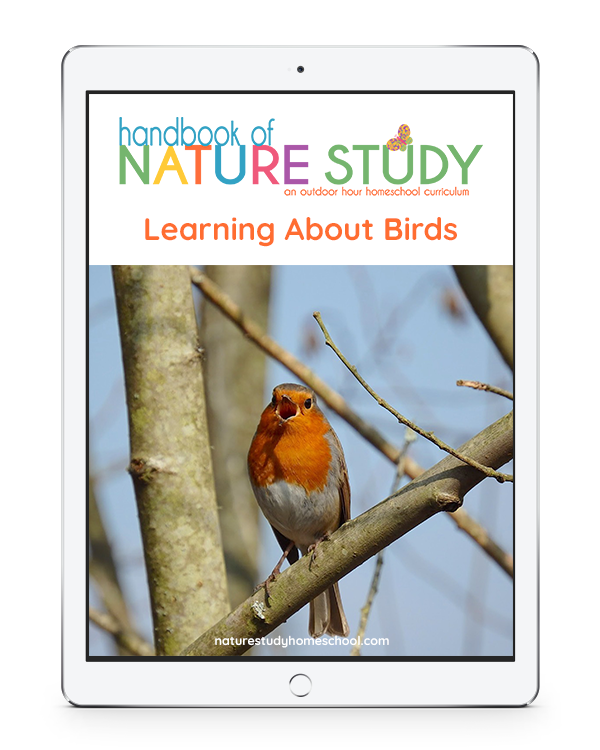 Bird Nest Study in our Homeschool Nature Study Membership
You can use notebooking pages in Homeschool Nature Study Membership to complete a bird study that focuses on the nest.
You can find even more bird nature study ideas in the Learning About Birds Outdoor Hour Challenge curriculum. This ebook curriculum is available in annual Homeschool Nature Study membership.