Here are some simple ways to study nature in your homeschool. Start in your own yard then let your discoveries grow out like ripples in a pond.
"Nature study is, despite all discussions and perversions, a study of nature; it consists of simple, truthful observations that may, like beads on a string, finally be threaded upon the understanding and thus held together as a logical and harmonious whole."

Handbook of Nature Study, page 1
Simple Ways to Study Nature in Your Homeschool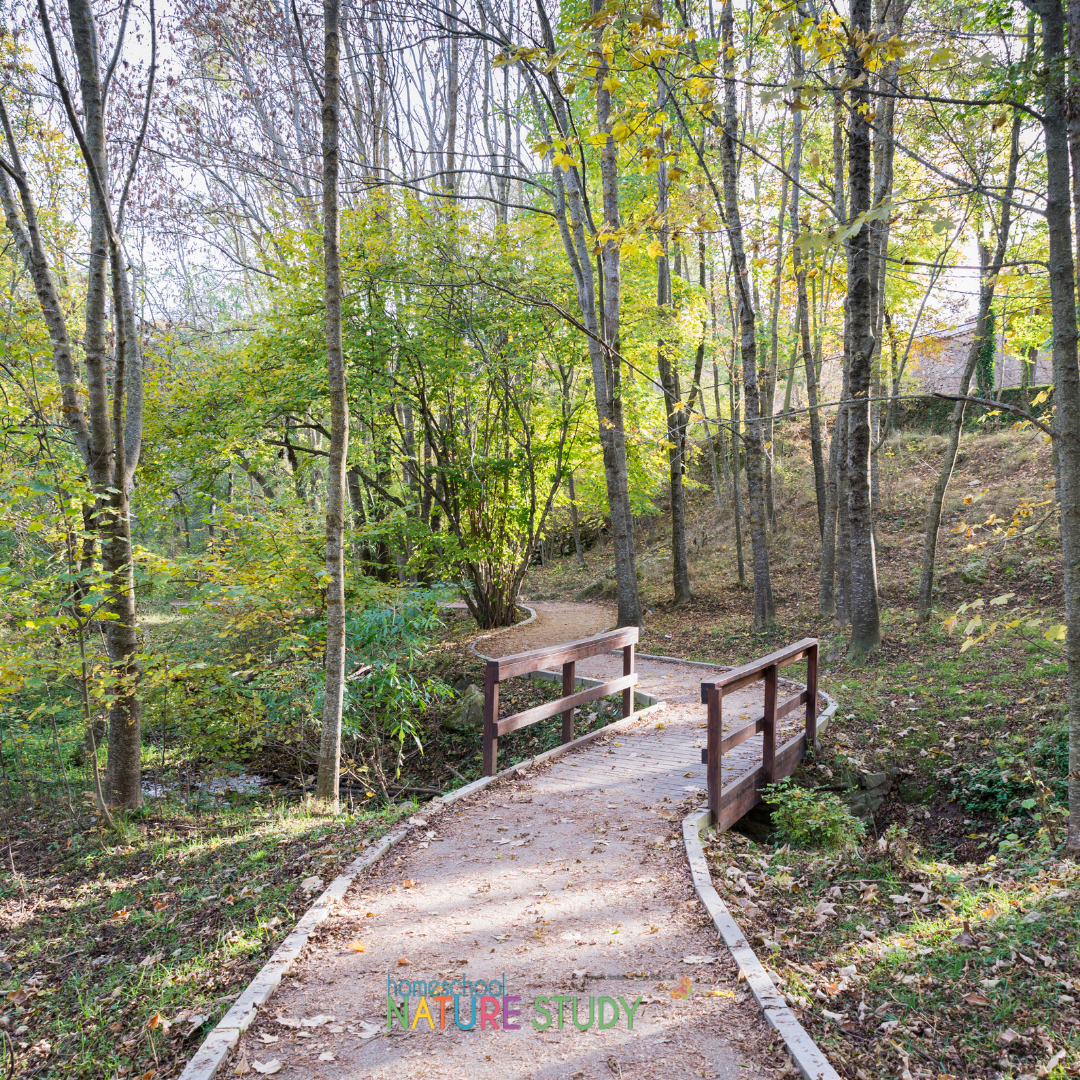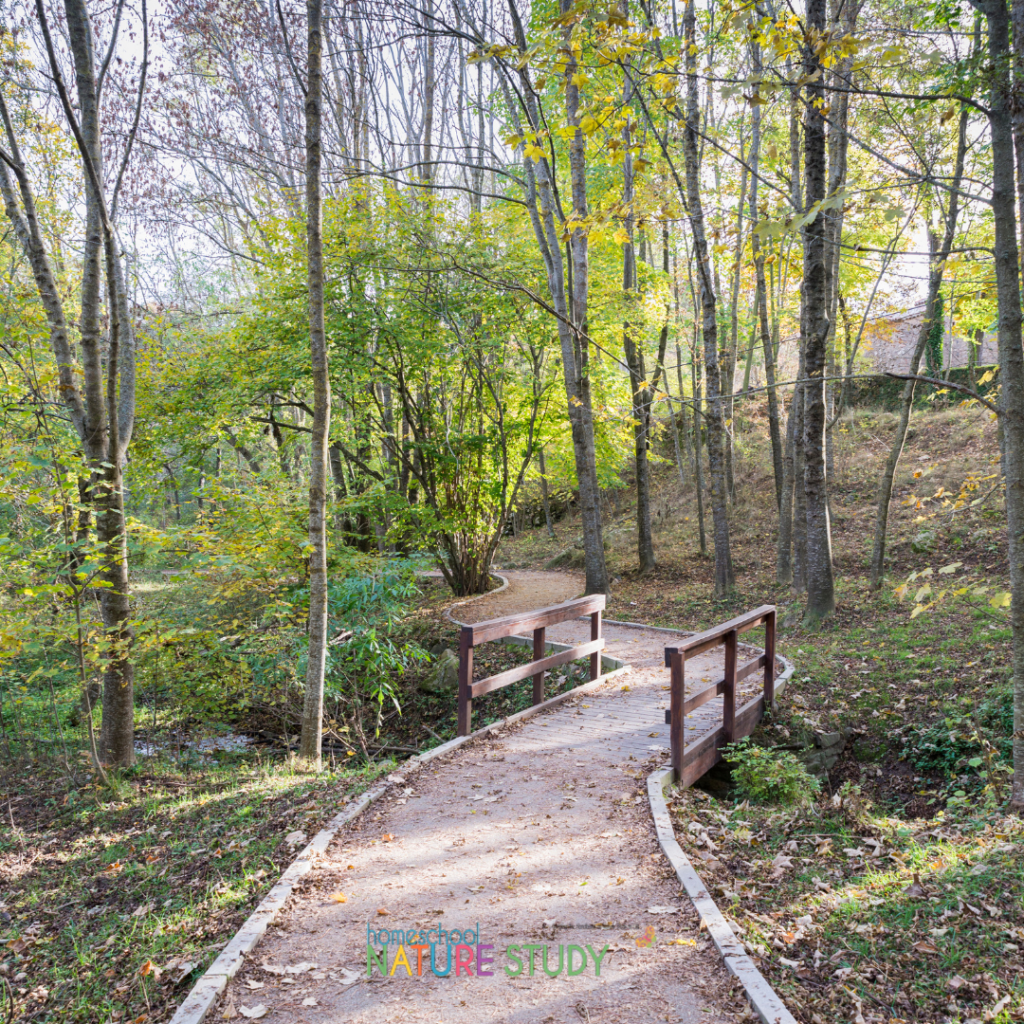 In the Handbook of Nature Study, the emphasis is learning about your own backyard. At first you may feel as if there is nothing interesting in your own backyard, but I have learned that the more you focus, the more you see.
Nature Study in Ripples – Start in Your Own Yard
Nature study is about training the eye to perceive what you have at hand. Learning to see and then learning to compare are two valuable skills you can develop with nature study. These skills will pop up in other areas of your life. Charlotte Mason wrote that learning to see the beauty in nature was the beginning of becoming more skilled as an artist.
"Nature study cultivates the child's imagination, since there are so many wonderful and true stories that he may read with his own eyes, which affect his imagination as much as does fairy lore; at the same time nature study cultivates in him a perception and a regard for what is true, and the power to express it."

Anna Botsford Comstock, see volume 1, pages 68 and 69
The backyard can hold your attention for a long time if you are diligent about looking for a variety of things to observe. Most of us have:
plants
birds
trees
rocks
insects
invertebrates
and mammals (that will visit us at least at certain times of the year)
Challenge your family to pick something each week to learn more about. This is a long-term project that you will find such satisfaction in doing together as a family. Each family member can develop their special area of interest. I love flowers and birds. My husband is a tree person. The boys enjoy insects, birds, and the garden. Amanda loves flowers and growing them in her garden. We all enjoy discovering a new critter in the backyard.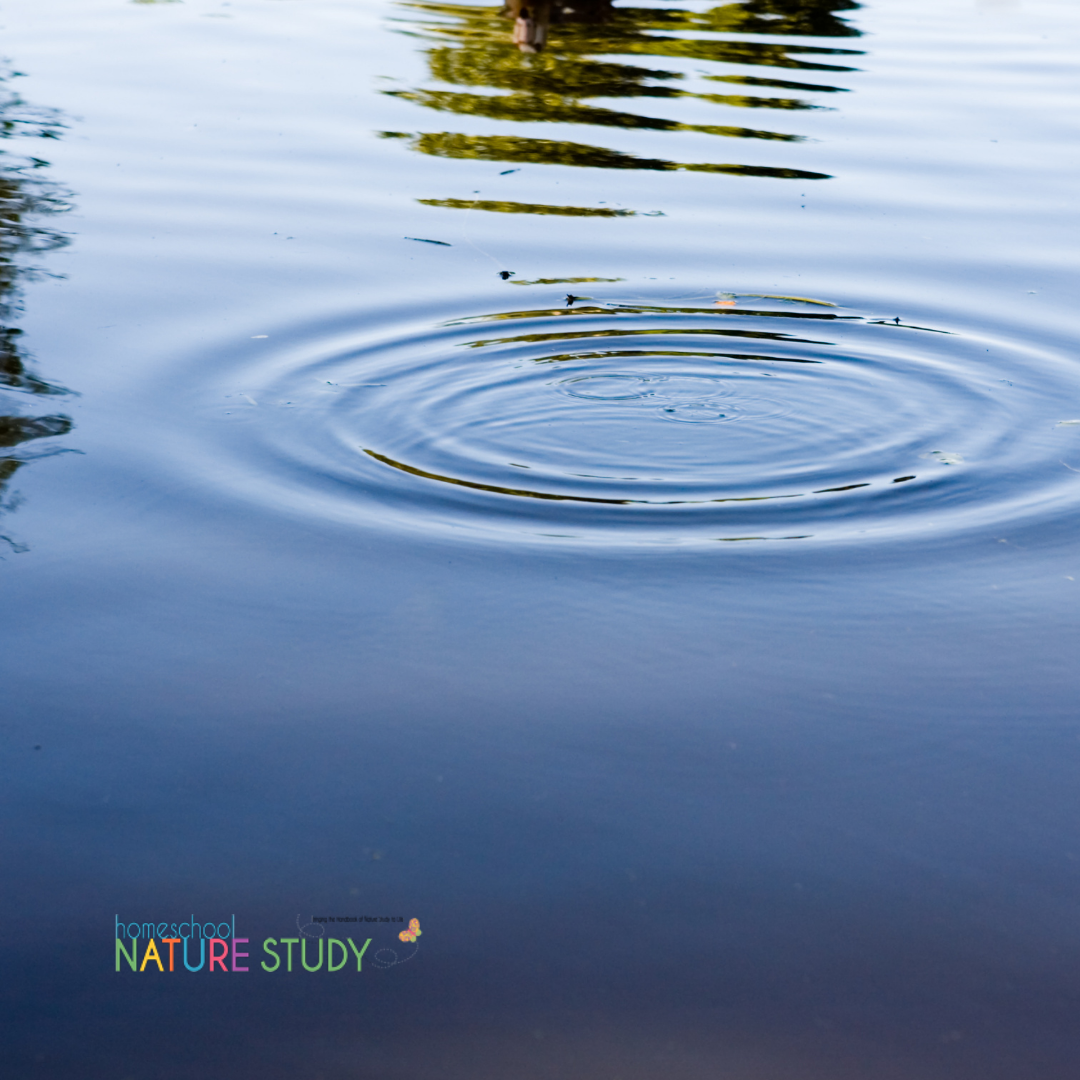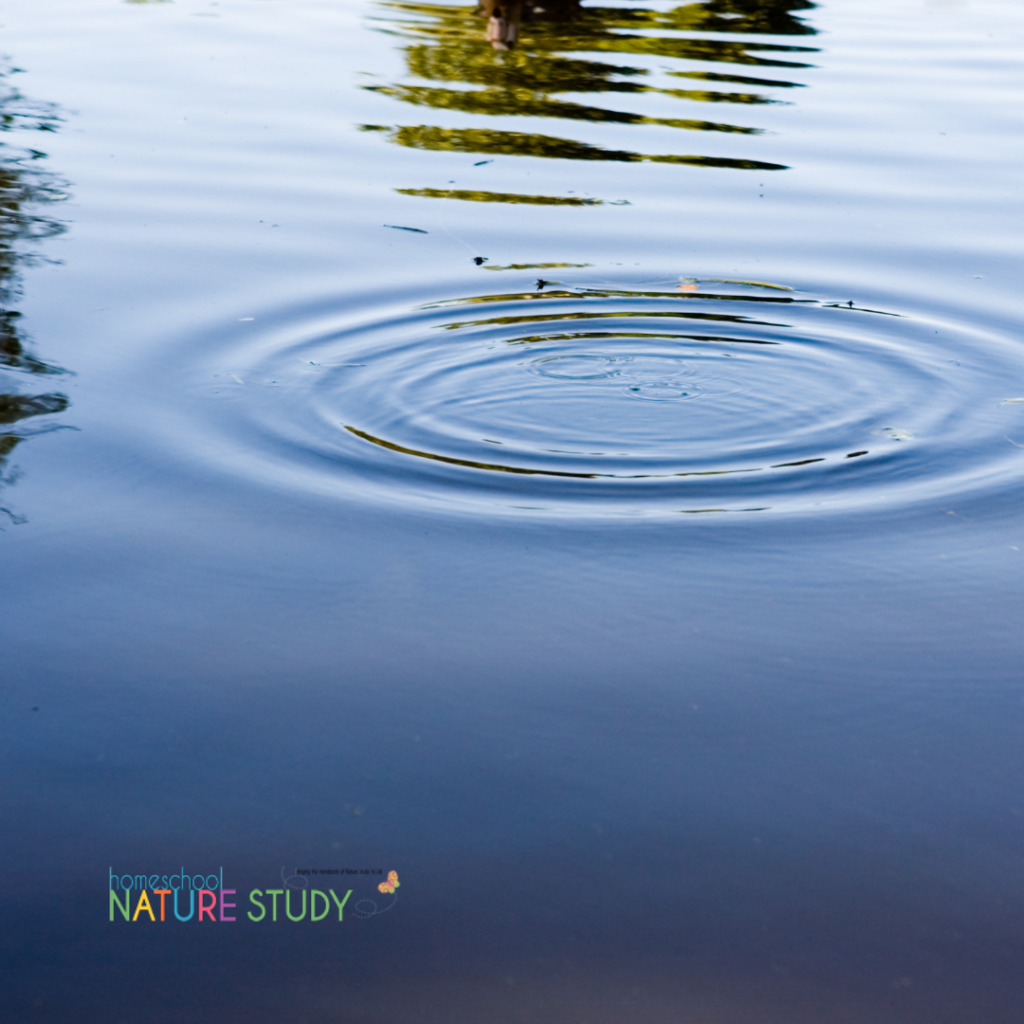 Nature Study in Your Neighborhood
Once you have awakened the desire for nature study you can widen out your range and spend time in your neighborhood as part of your nature study time. The circle widens a little and you begin to see your neighborhood street or park as another source of great nature study subjects. Your neighbor may have an interesting tree or you may have access to a pond to look for another whole range of plants and animals. The comparing and contrasting continue as you relate your backyard habitat to this new habitat.
"A twenty minute trip with a picnic lunch can make a day in the country accessible to almost anyone, but why do it just one day? Why not do it lots of days? Or even every nice day?"

Charlotte Mason, volume 1, page 44
Nature Study – 20 Minutes From Home
I think we could easily spend a lifetime learning about all the interesting things in this slightly wider circle of exploration. Charlotte Mason suggests finding places within a twenty minute distance from your home to visit for frequent picnics and outings. The benefits of finding a few places to go regularly for family walks are immeasurable. It takes dedication to pack everyone up in the car and drive a few minutes but once you are on your way, you don't regret the decision. Really, there is no real need for a car if you can walk to an interesting area in twenty minutes or so. Be curious about your local area and try to seek out a few interesting spots to walk and then rotate visiting them during each season.
The next step is to increase your circle even more….to ripple out even farther than your neighborhood. Perhaps you have a nature center, a state park, or a national park that is within a day trip's distance. Occasionally it is refreshing to travel a bit to build excitement for a different habitat than you normally have access to for nature study. In our area we have within a few hours travel the Pacific Ocean, temperate rainforests, a conifer forest, oak woodlands, a river delta and wetlands, a bay, an estuary, farmland, sub-alpine trails, a hot springs, and so on. Get out a map and draw a circle around your home town that extends a hundred miles in radius. Look within that radius for places you can visit on a long day's trip. You might be surprised what you come up with in your own area.
"Adults should realize that the most valuable thing children can learn is what they discover themselves about the world they live in. Once they experience first-hand the wonder of nature, they will want to make nature observation a life-long habit."

Charlotte Mason, volume 1, page 61
Start as close as you can and then work your way farther and farther from your home. Spend as much time as you want in each area perhaps going back several times to a specific place to really get to know it. Experience it during every season.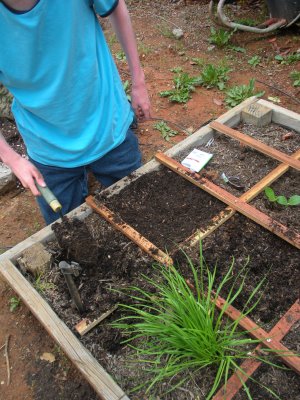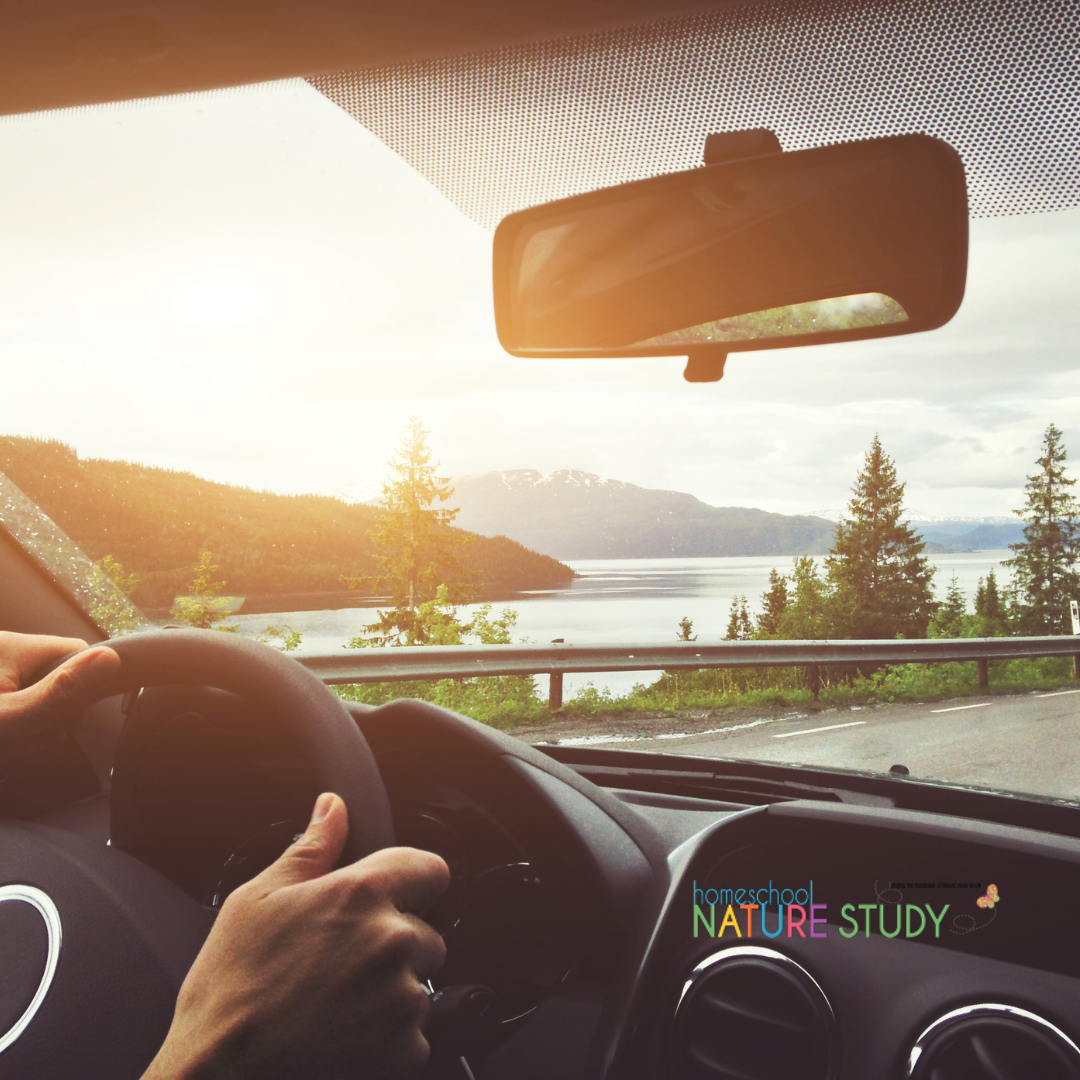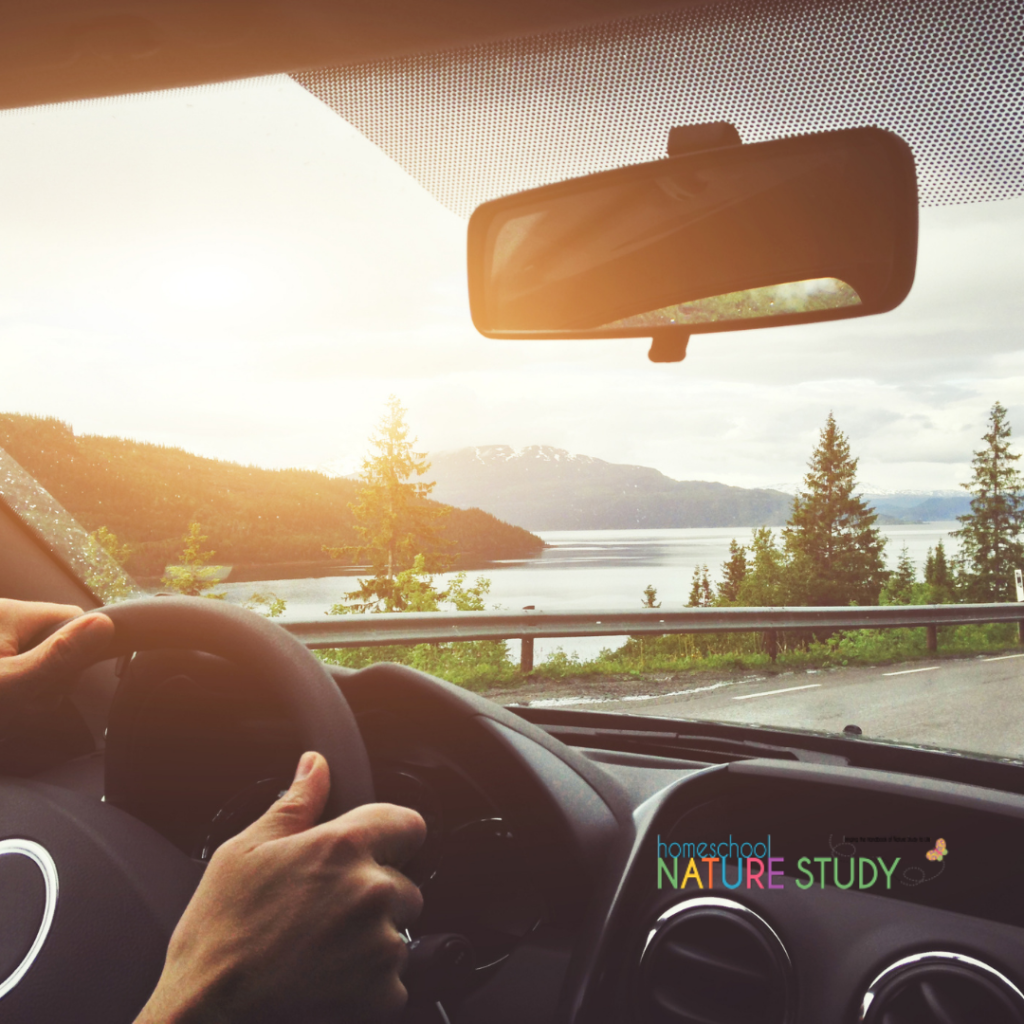 As your children grow older, you can increase your ripples to include longer road trips or special trips to fascinating habitats.
"Nature does not start out with the classification given in books, but in the end it builds up in the child's mind a classification which is based on fundamental knowledge; it is a classification like that evolved by the first naturalists, because it is built on careful personal observations of both form and life."

Handbook of Nature Study, page 6
More Simple Ideas for Your Nature Time in Ripples
The idea is a simple one. Think of ripples in a pond. The experiences you have close to home will help you develop skills and knowledge to later compare and contrast with other habitats. Learning about seeds and plants in your backyard will give your child a frame of reference when he goes to learn about seeds in wildflowers, or sequoias, or a cactus. Learning the skill of using binoculars to observe a bird on a tree branch in your yard will train him to use that skill when you are out on a nature hike in a marshland. Learning to sit quietly to see what you can hear in your own backyard will be time well spent for those times that you would like to observe something interesting on a nature outing, perhaps a deer or a squirrel.
So much of our modern life is spent indoors. Our families need the refreshing spirit that comes from being outdoors and under the sky. We can start nature study in a small way in our own yards, but once the ripple is started, you never know where it might take you.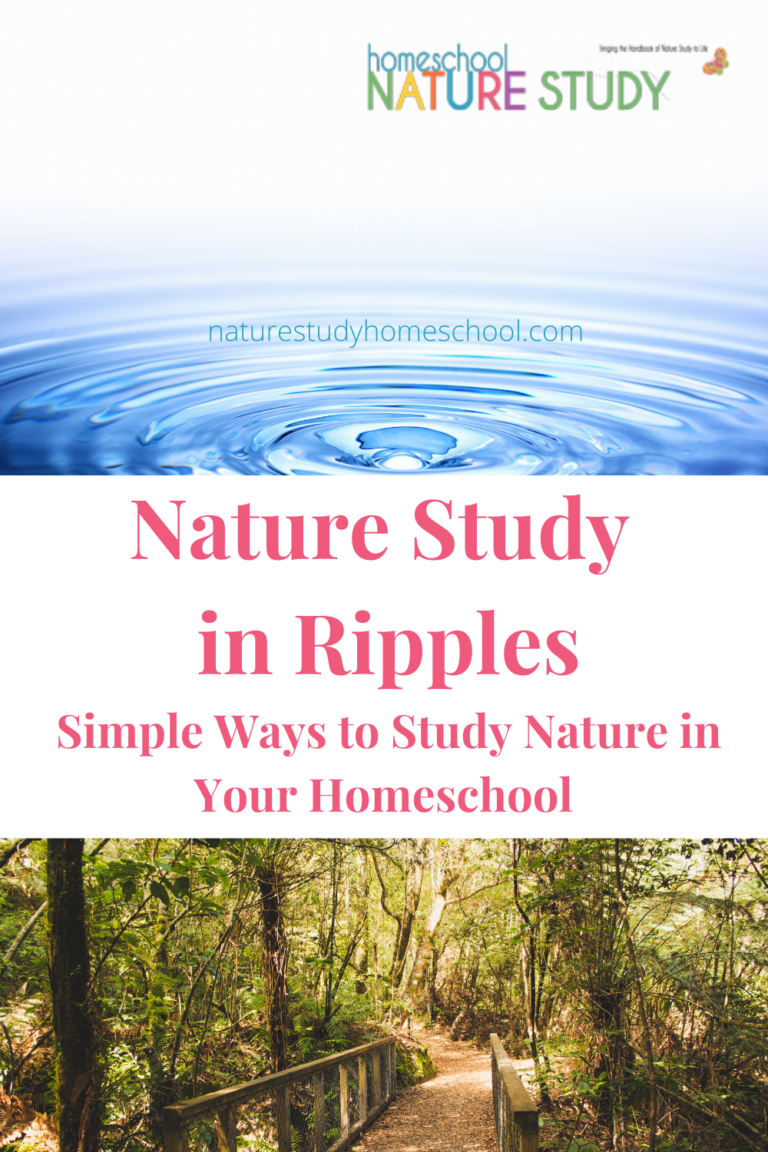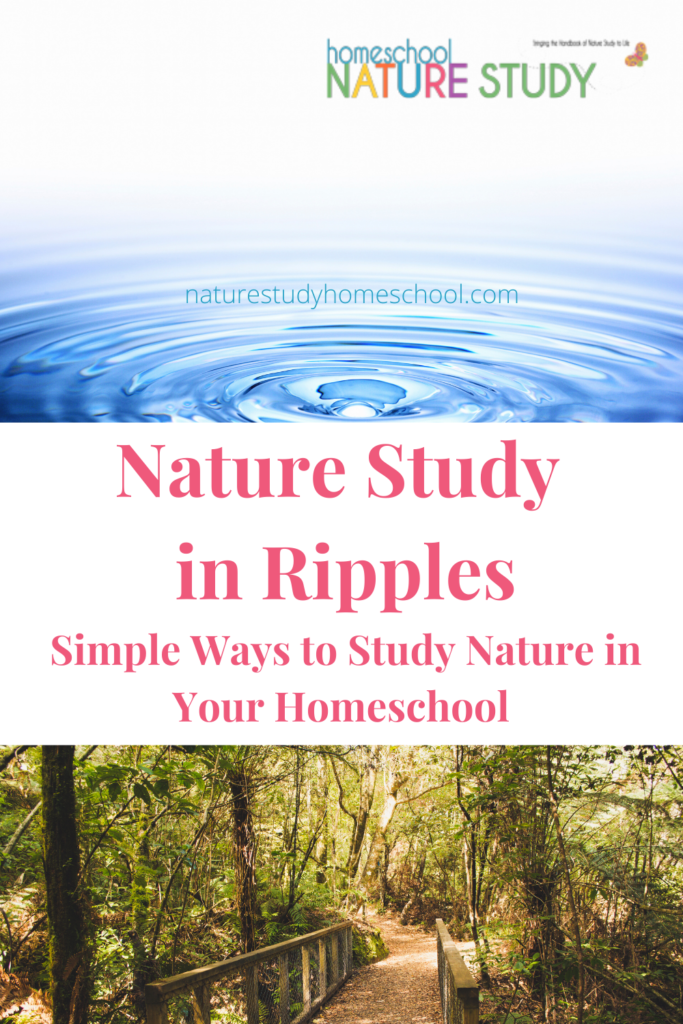 Join Homeschool Nature Study membership for access to year round nature study for all seasons – for the whole family!
first published March 2009