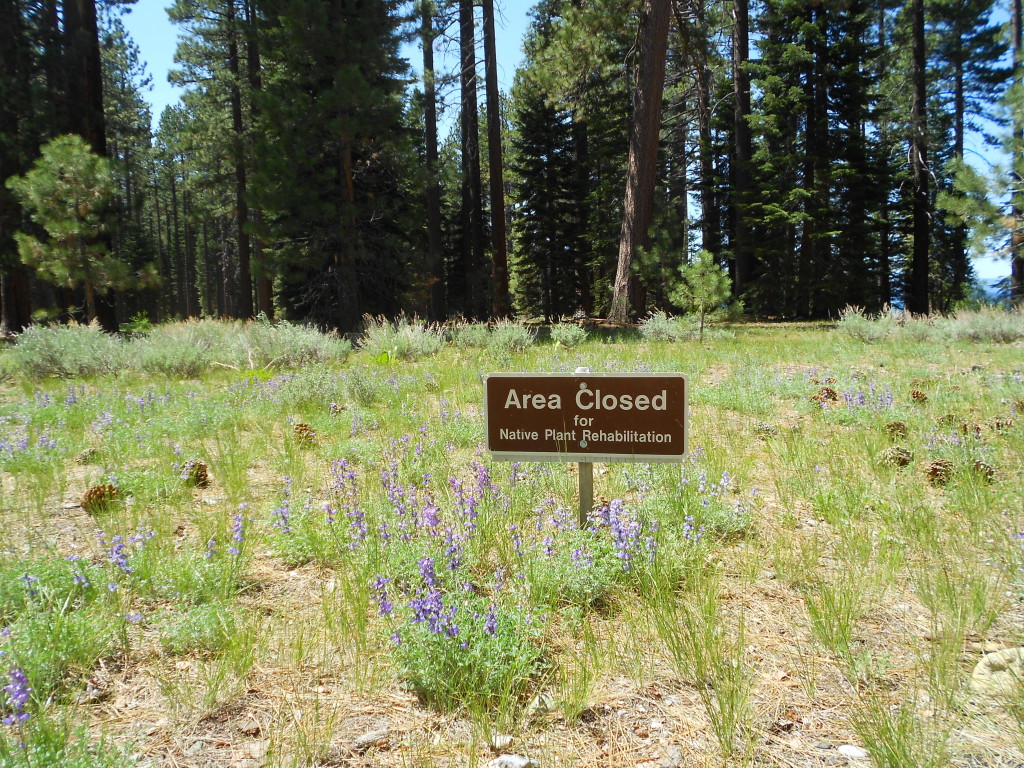 "Because of their beauty and scientific value, special need exists for the protection of our native wild flowers and shrubs. It is understandable that these uncultivated plants should attract the visitor, but in too many instances he is not satisfied to enjoy their beauty as they exist in their natural habitats. All too frequently he picks flowers in large numbers, only to discard them faded and wilted a few hours later."

Handbook of Nature Study, page 460
I have enjoyed watching this special area of the national forest as the plants and flowers make a comeback after years of people tramping through them as a short cut to the picnic area. It warms my heart to see the abundance of wildflowers this year, lavenders and yellows and reds justbeginning their showy display at the beginning of June.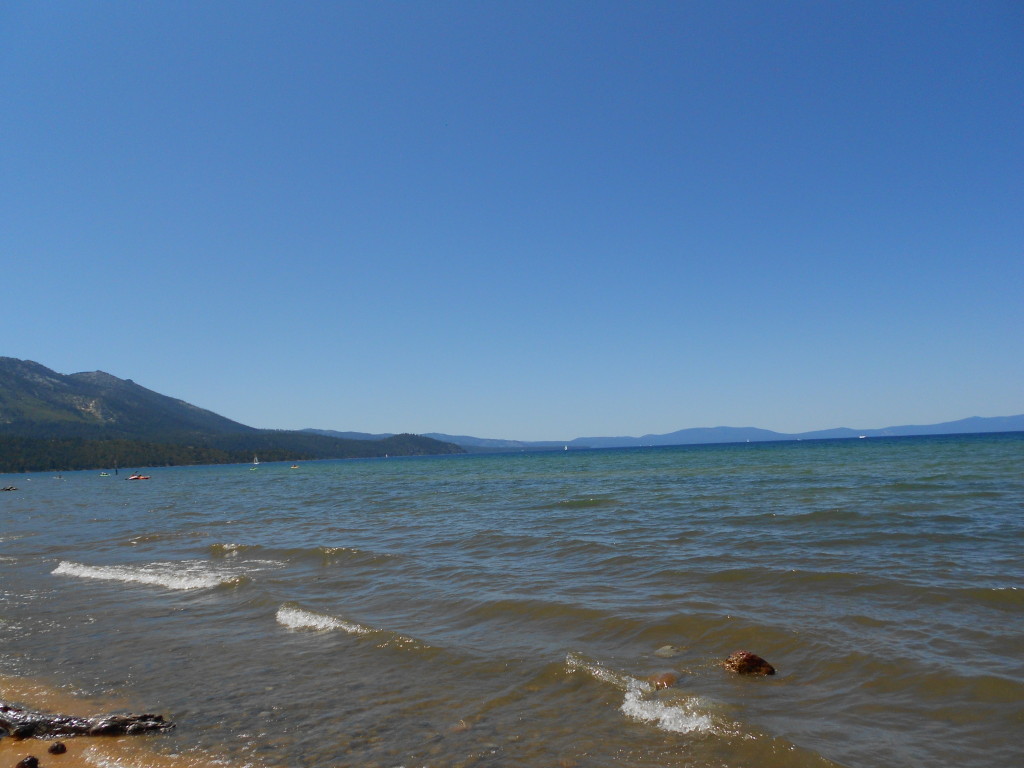 Just beyond the restored area, you will find the glorious beach and shore of South Lake Tahoe. This is our familiar spot…the one we come back to during all four seasons just to soak in the beauty of this magnificent place. This particular day was a busy day with the parking lot full and the beach dotted with families enjoying the sunshine and the water. We opted to walk along the trail just up from the beach along the tree line where we could hear the birds and stop every now and then to observe a pretty flower or tree.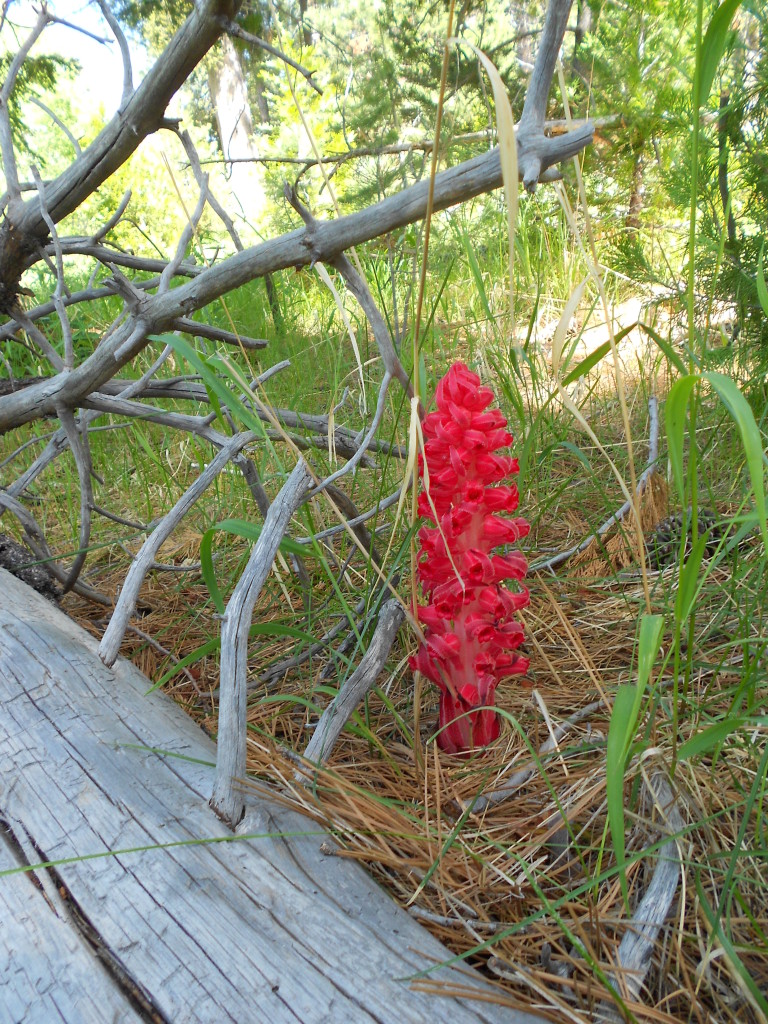 I was surprised to see that the Snow plant was in all its glory during this hike. I recently learned that this plant is native to the west coast and cannot be found in other parts of the U.S. The first thing you notice is its bright red color, no mistaking this plant for much else. The whole plant is red and it makes these curving spiral parts around the flowers. It is unusual in that it doesn't have any chlorophyll but gets its nutrients from fungi found in a conifer forest. (read more at the link above if you are interested in learning how that work).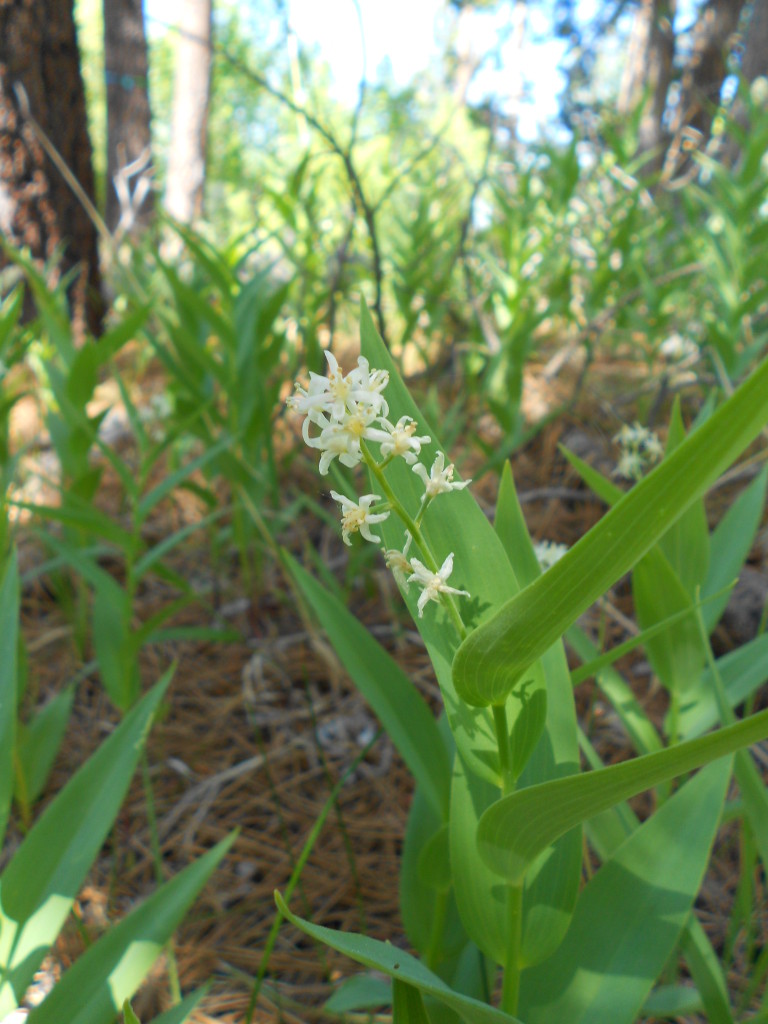 This plant was really blooming along the trail and in the forest. I found it in my field guide, Slim Solomon's Seal. It looks like it has a lot of other common names but this field guide is particular to my specific place so I am hoping I got it right.
The Applegate's Paintbrush is dotting the landscape….making little red spots on the mostly green and brown forest floor. Just like someone painted red flowers in for interest.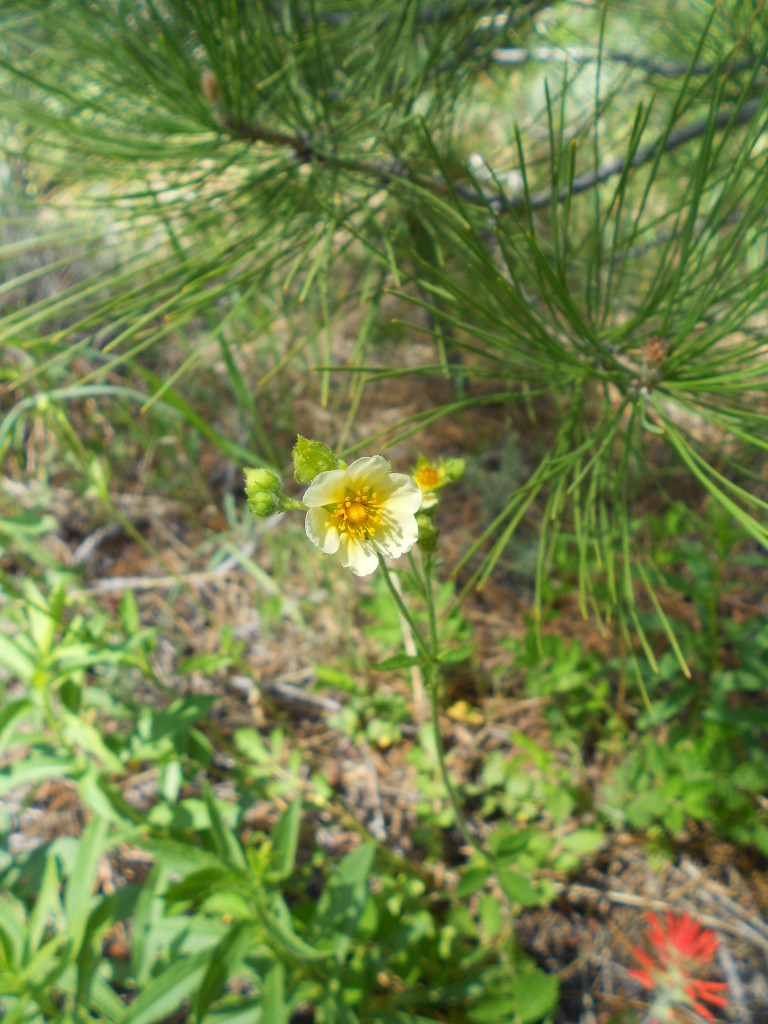 I am having trouble identifying this flower…thought it was Graceful Cinqufoil but now I am not sure. I wish I would have taken a photo of the leaf because that would have helped me out. Lesson learned.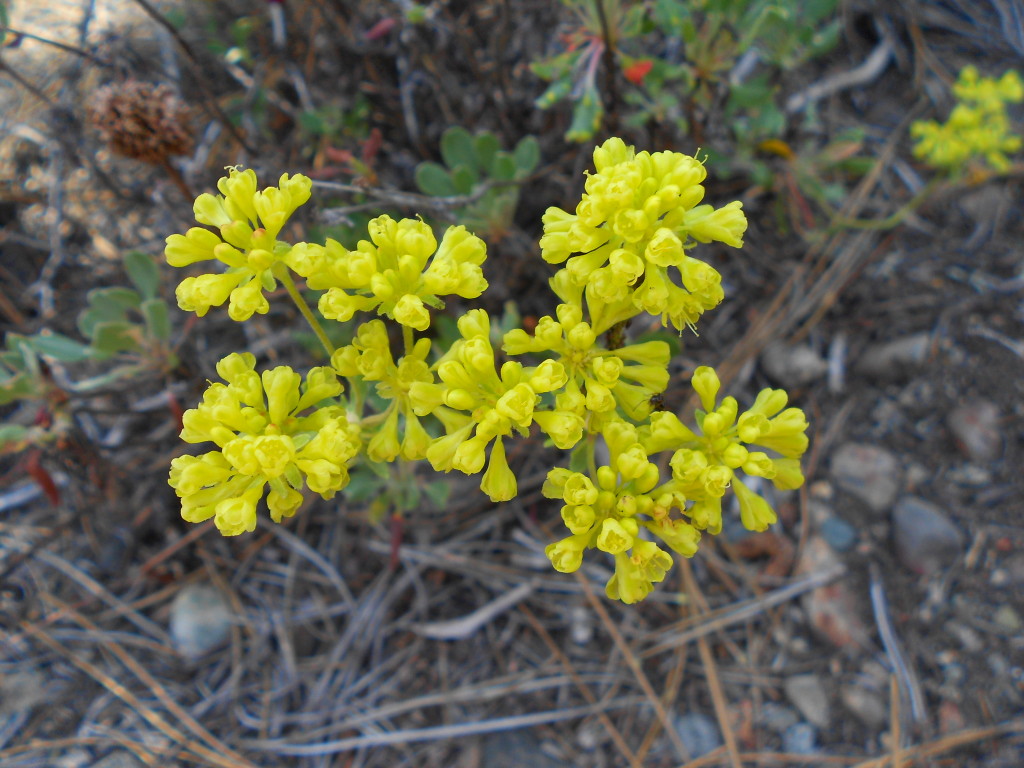 This is a new flower for me as well. I found it in my field guide…Sulphur Flower. I was surprised to read that this flower is in the buckwheat family, same family as the rhubarb.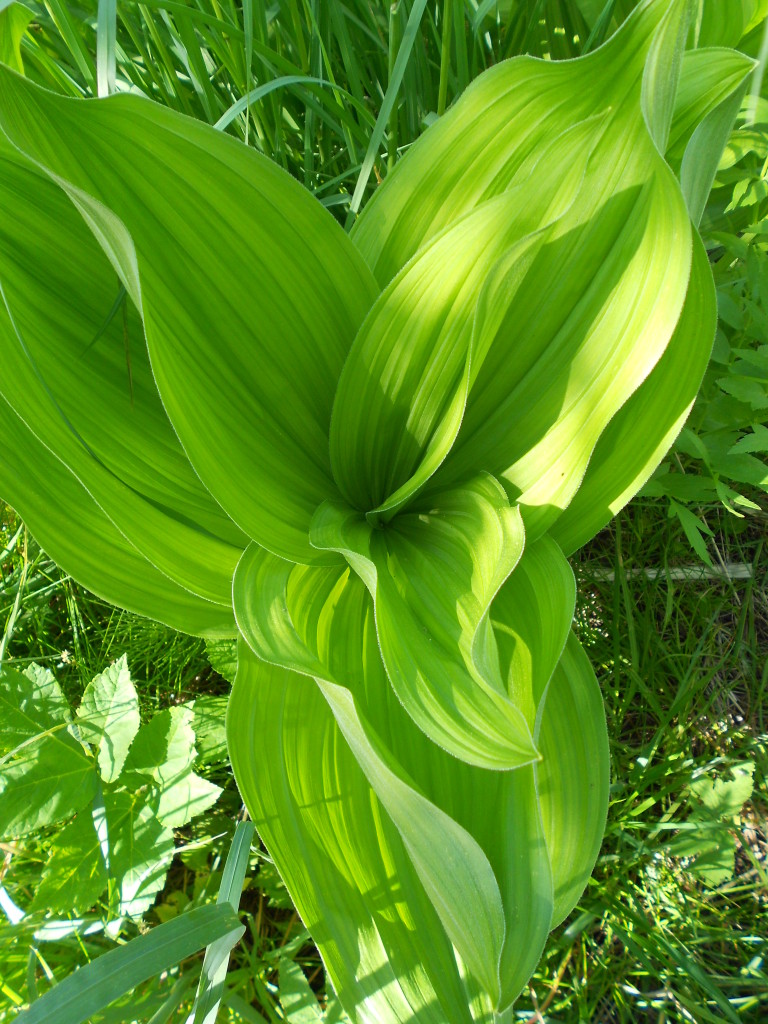 This year the Corn lilies are amazing! They look so healthy and the area near the creek is just packed with them. I love the leaves with their soft greens.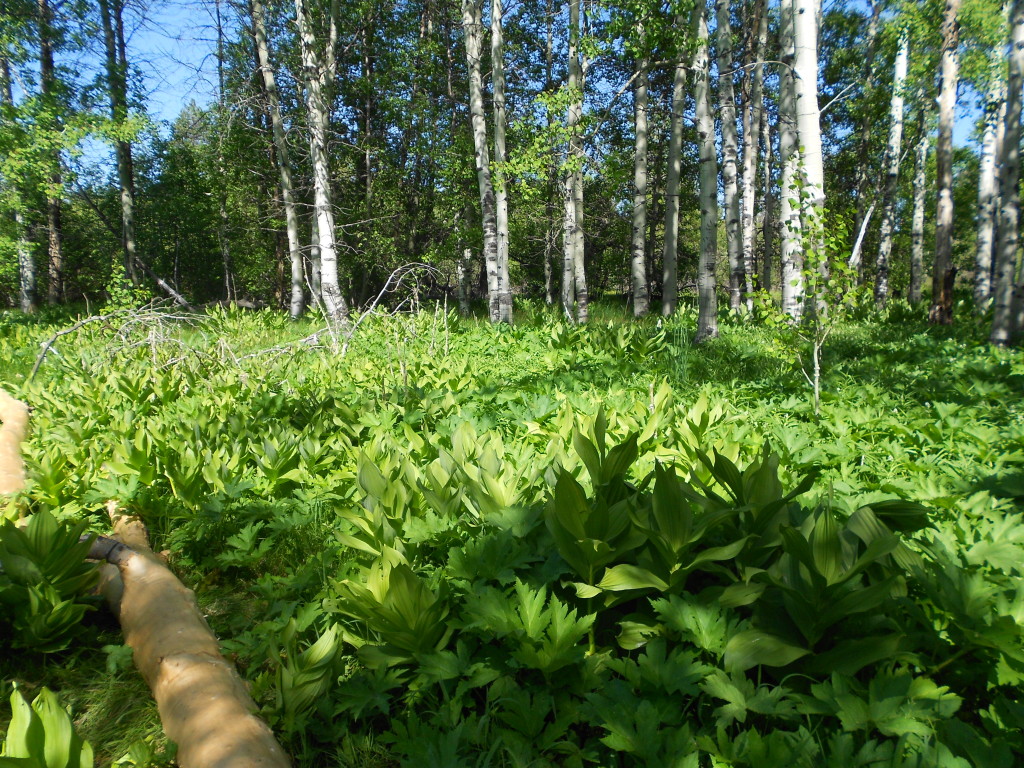 Here is a glimpse at the area where the Corn lilies are growing thickly. I think the other plant with the different leaf you see in the photo is going to be Cow parsnip.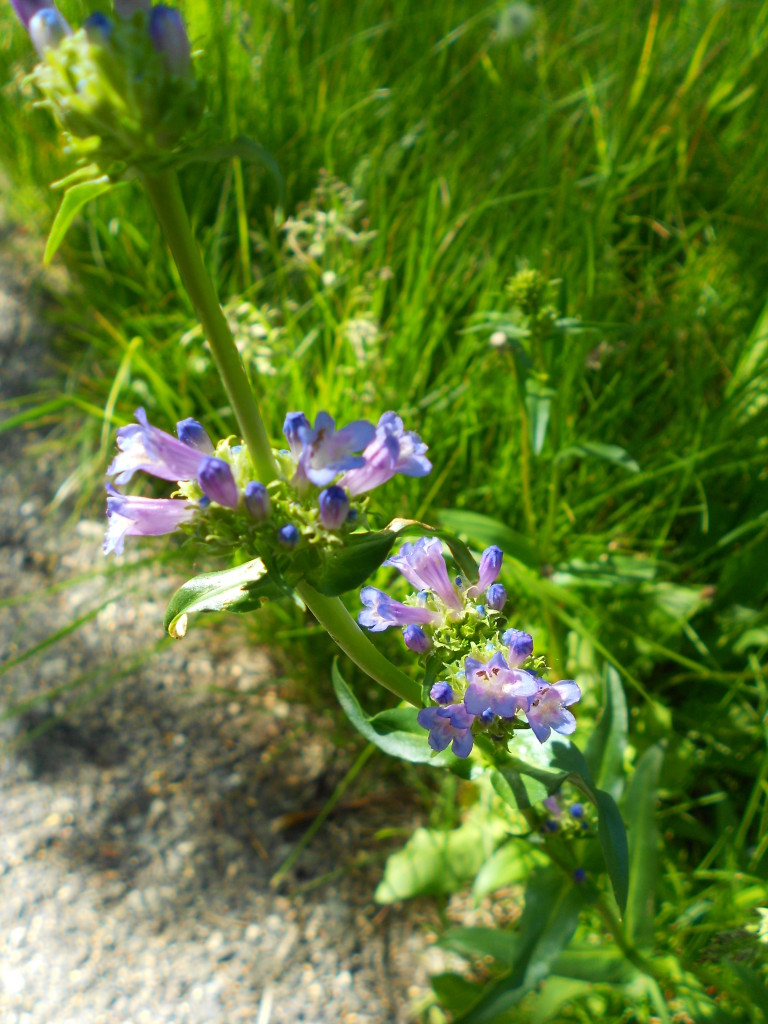 I spent way too much time trying to identify this flower…need to start again when I am fresh. Still, a beautiful color of lavender-blue!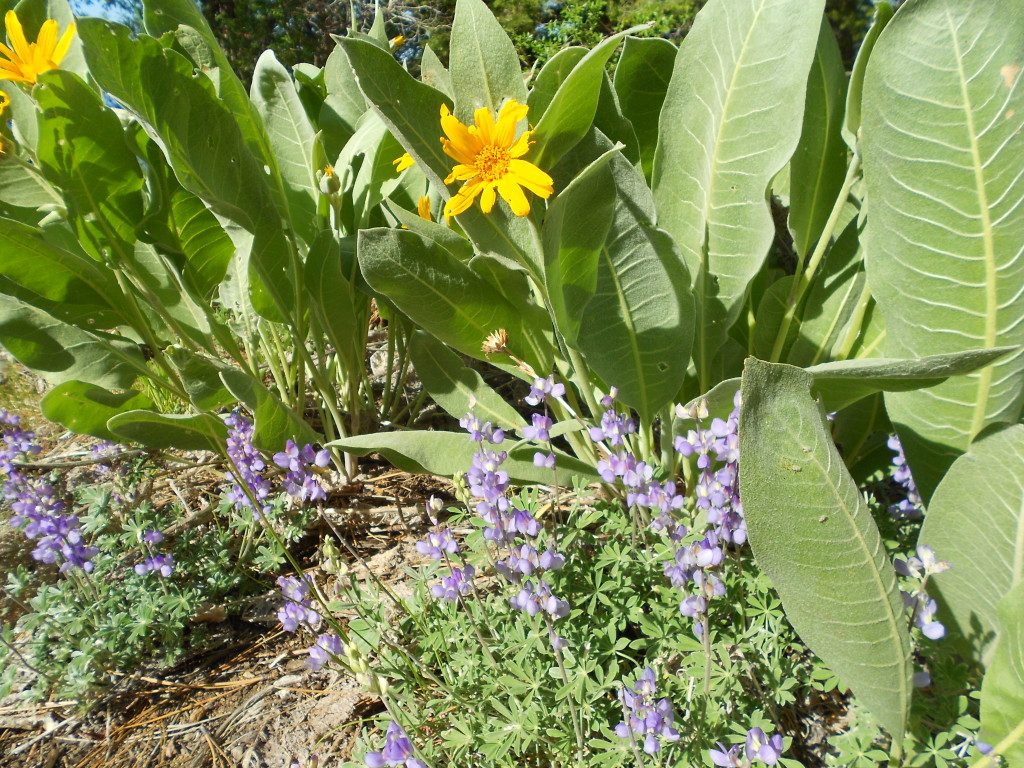 This is my happy place where purple, yellow, and green mingle together to make the perfect spring wildflower bouquet…the one I don't actually pick and put into a vase but rather I take some photos and recall the wonderful afternoon spent hiking around the forest with my hubby.
We ended the day with a picnic and then a drive over to Emerald Bay lookout to gaze at the green waters of the bay in the evening glow. We may be spending our anniversary weekend here camping under the pines and dipping our toes in the freezing cold water. We have our 30th anniversary next month and that is something to celebrate! It is the perfect place for us to share on this anniversary since we got married not far from this spot all those years ago. It holds special memories to us as a couple and as a family.
Hope you enjoyed seeing a little of our hike and the wildflowers that painted the day.