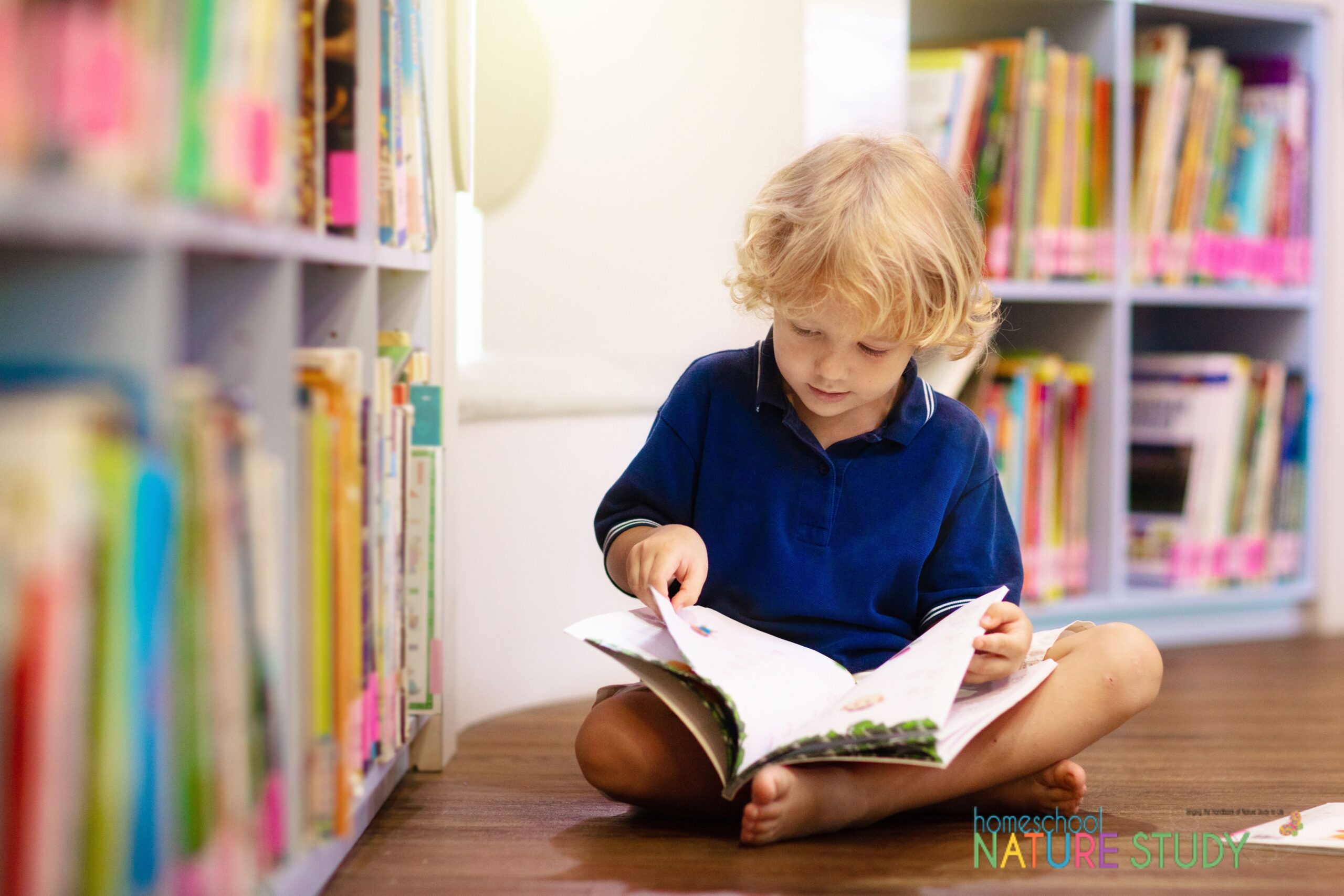 You don't need to spend lots of money building a library of nature literature. Using the public library as a source of books is easy and fun.
Nature themed literature is a wonderful way to generate an interest in the natural world. They can also be used to enhance an area of study by sharing information along with illustrations in a simple and non-threatening way.
Children can usually sit still for a few minutes while you share a picture book and many times they will later pick up the book again all on their own and really study it.
Using the Public Library to Enhance Your Nature Study
You don't need to spend lots of money building a library of nature literature (unless you want to). Using the public library as a source of books is easy and fun. How do you get started?
Pick an area of interest—trees, forest animals, butterflies, etc. Really the sky is the limit.
Use your library's computer search, enter in the topic and then find the books on the shelves.
Generally, children's literature and children's nature-themed non-fiction books are the best for all ages. Information will be on a level that will be appropriate for children to understand (and moms too).
Field guides will probably be in the adult non-fiction section and you can ask your librarian to point you to the shelf or you can use the library's computer search to find the call number for your selection.
If you find an author or series you like, look for more books by that author or in that series.
Weekly stops at the library will allow you to find information on any topic that comes up during your Outdoor Hour Challenge time. Questions can be recorded in the child's nature journal and then answered during the next trip to the library.
It is always exciting to find the answers to questions and satisfy a child's curiosity.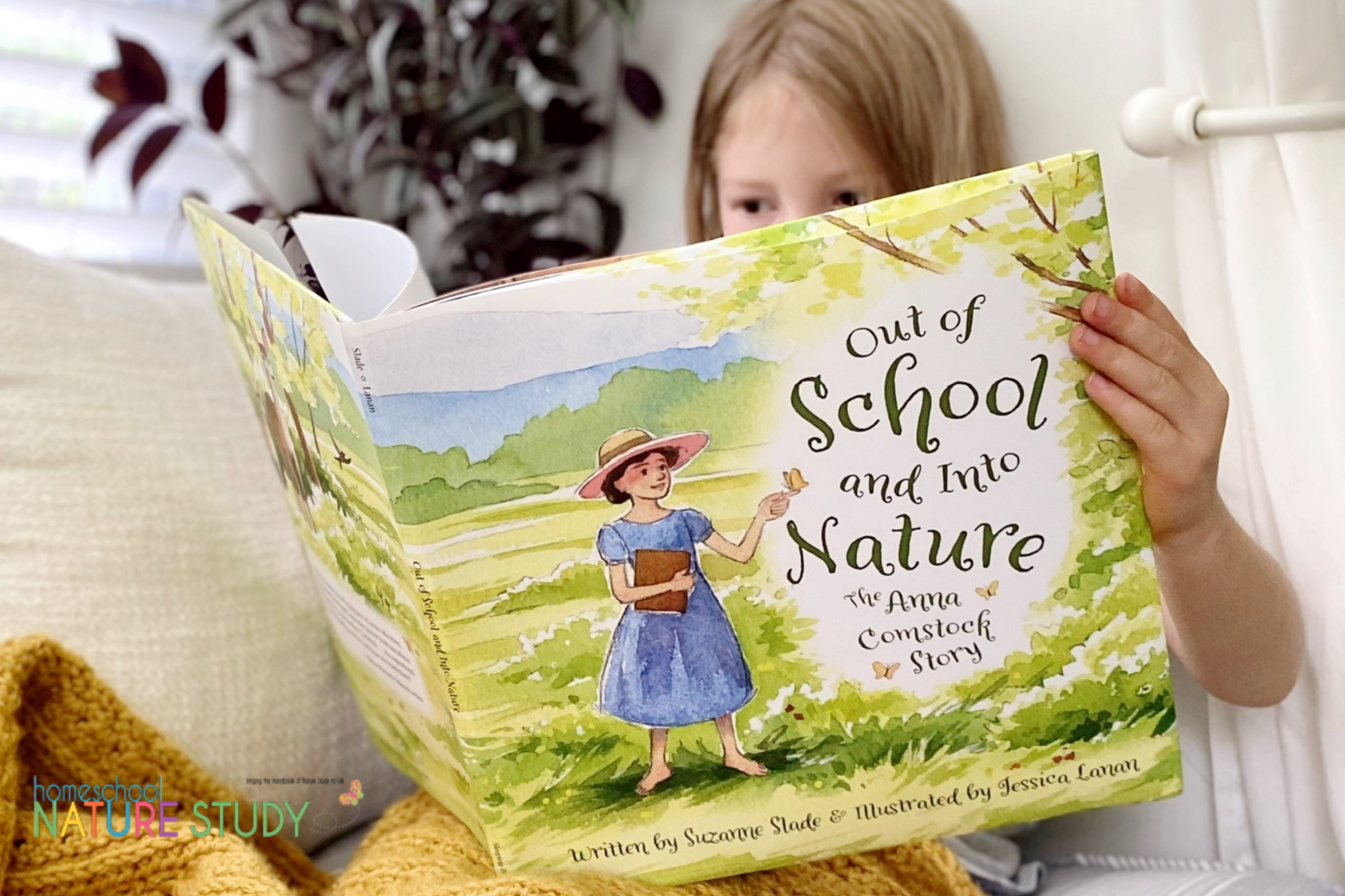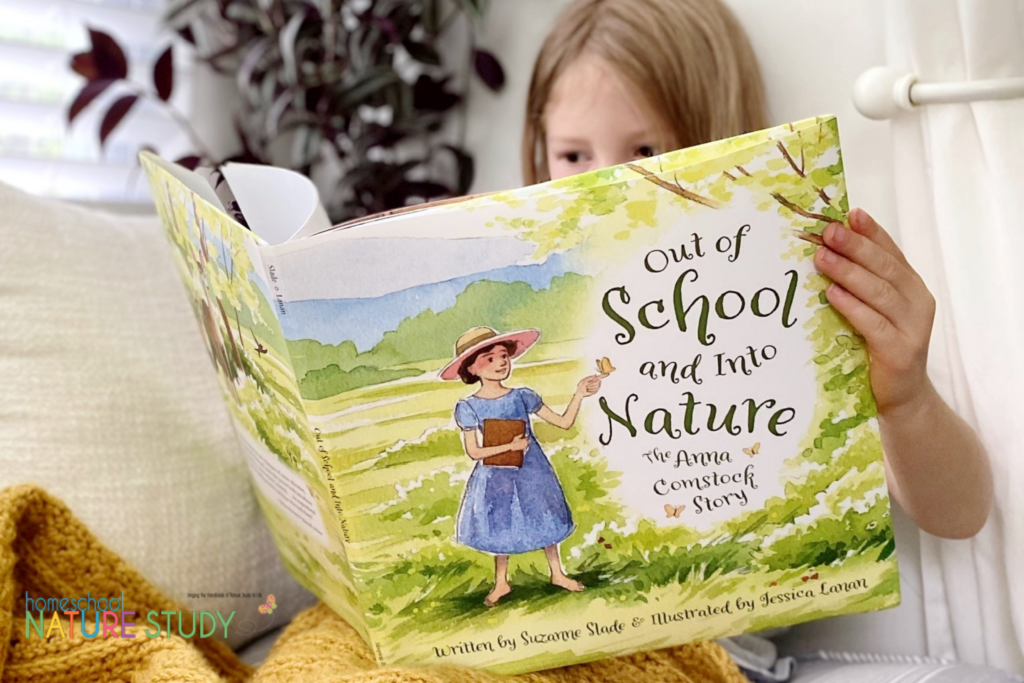 You can put a limit on the number of books your child can borrow on one topic. It is always disappointing to go to the library and find that someone has cleared the shelf of all the books on one topic. Take just enough to read in a week and then if you still have interest, check out another book on the same topic.
How to Read a Nature Literature Book
Get comfortable with your child at your side or one on each side, making sure they can see the pages.
Start with the cover of the book and ask them what they see and what they think the book is all about.
Read the title and then the first few pages, slowly reading the words and allowing time for gazing at the pictures.
Every few pages pause for your child to tell you something about what you just read (narration). See if they have any questions.
If it is a short book, finish the book and have your child give their thoughts about the book. Did they have a favorite page or picture? Have them share something they learned about the topic from reading the book.
Use the book's illustrations as the basis for an art lesson, copying a picture with colored pencils or markers onto paper.
Leave the book out for the child to look at again and hopefully enjoy a second time. (Make sure if you have little ones around that they can't get to the book and mar it in some way.)
Keep your nature books together, perhaps organizing them by topic or by season.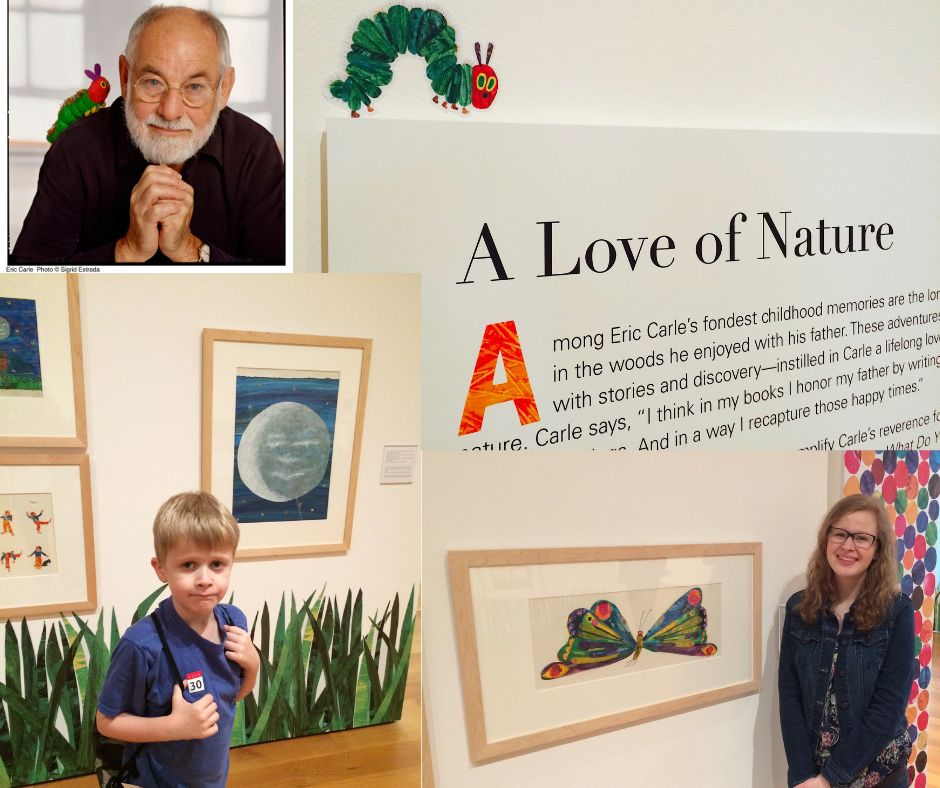 Nature Authors to Look Up at Your Library
Please some are Amazon affiliate links. Please see our disclosure policy.
Diane Siebert Diana Hutts Aston
Jim Arnosky Jean Craighead George
I have some books that are personal favorites that I will include here in this post. You can look for them at your local library.
North American Wildlife: I am highly recommending this book to all Outdoor Hour Challenge families who live in North America. This is a perfect complement to the Handbook of Nature Study and will give your family a valuable tool in digging deeper into the wonders of nature in our own part of the world.
Keeping a Nature Journal at The Curriculum Choice: This book can be used right alongside the Handbook of Nature Study. It will give you step by step help in creating nature journal pages that are simple but meaningful to your child. (Shirley's review here).
Take Along Guides for Homeschool at The Curriculum Choice: When I found my first "Take-Along Guide" at a used book store, I was interested so I purchased it. But it was later when I began really reading it that I became really interested.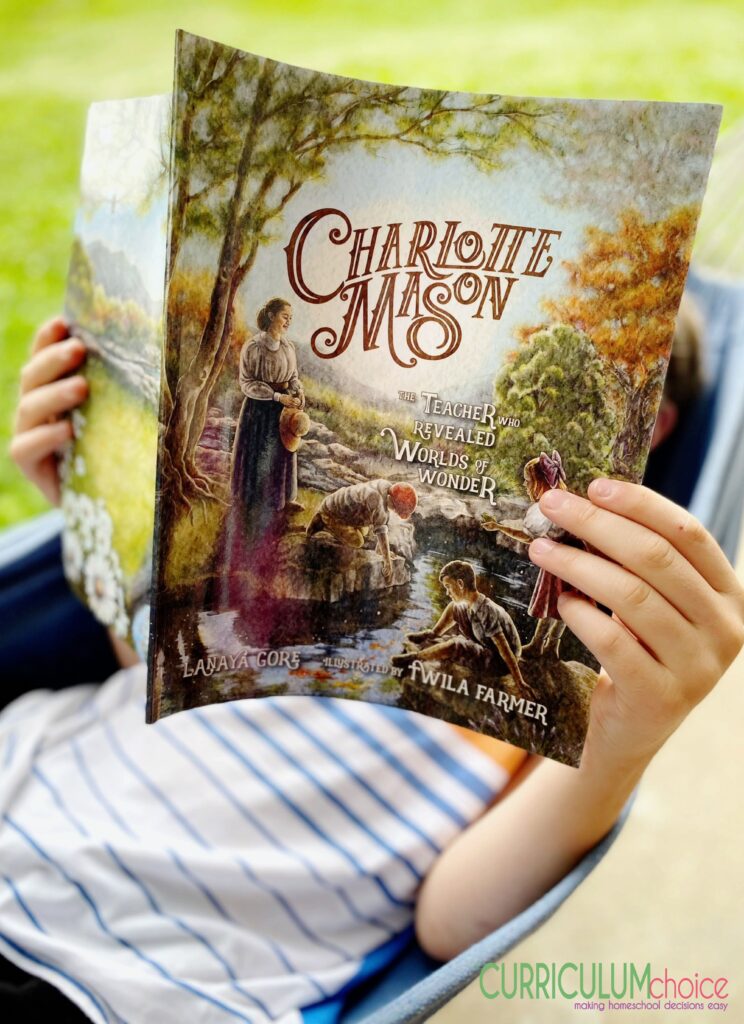 Charlotte Mason Picture Book Biography: This lovely Charlotte Mason picture book biography tells the story of Miss Mason, painting a picture of the time she lived, her knowledge of how children learn and her passion for children to love learning. At our sister site, The Curriculum Choice.
This is a life-long project and you can share that concept with your children, building the notion that nature study is a way of life long after homeschooling is over.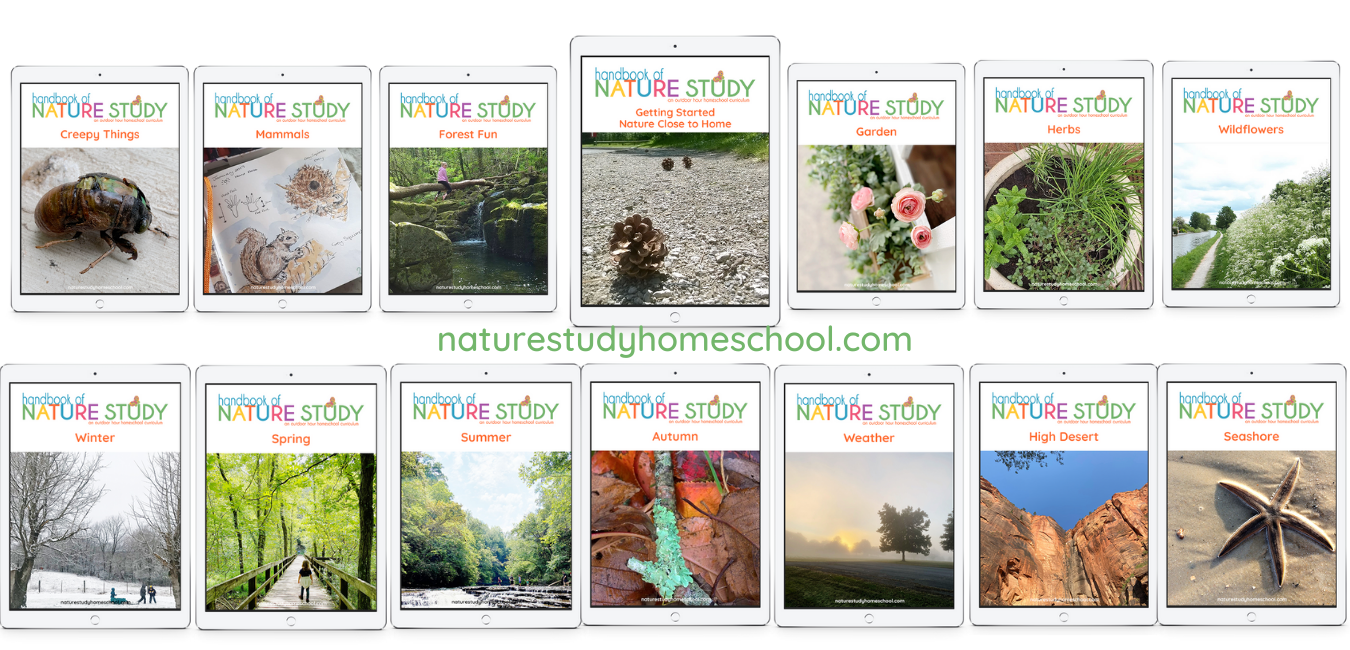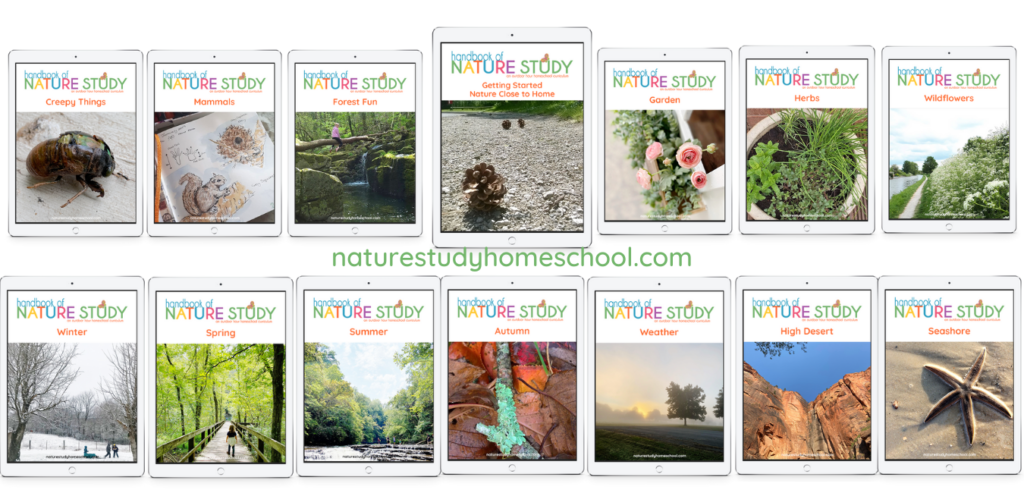 Homeschool Nature Study Membership for Learning for the Whole Family
Members will find a Nature Book Report you can complete if you would like to keep a record of your library nature study learning.
To get each Friday's homeschool nature study Outdoor Hour Challenge and for access to a continuing series of new nature studies, join us in Homeschool Nature Study Membership. You will have everything you need to bring the Handbook of Nature Study to life in your homeschool.
With membership, you will have access to Outdoor Hour Challenges curriculum and resources to enrich your homeschool.
Be inspired! Be encouraged! Get outdoors!
November 2013 Newsletter