Enjoy a beautiful lupine wildflower nature study for your homeschool! Don't miss the free lupine resource download and the free, live event! Details, below.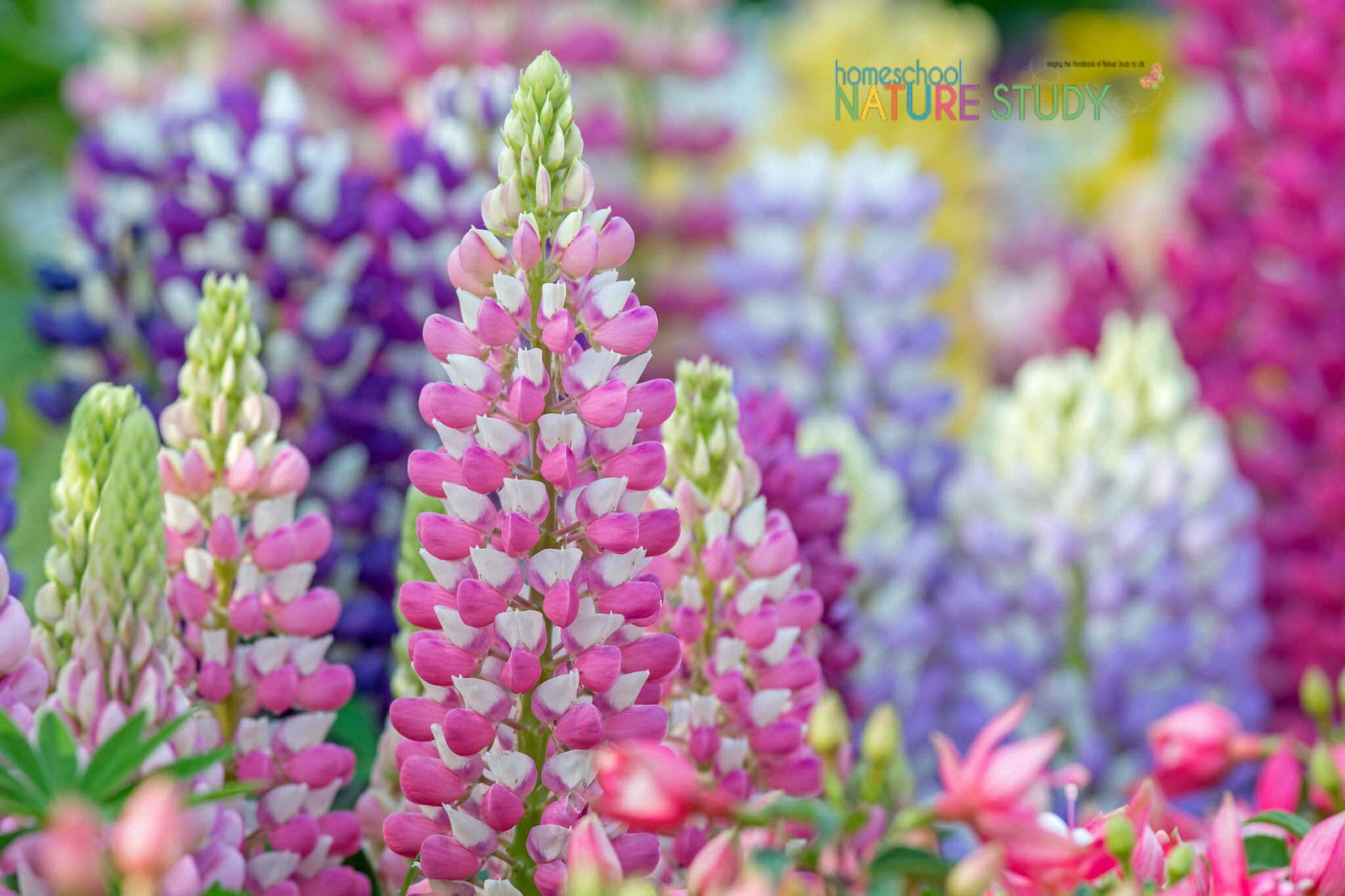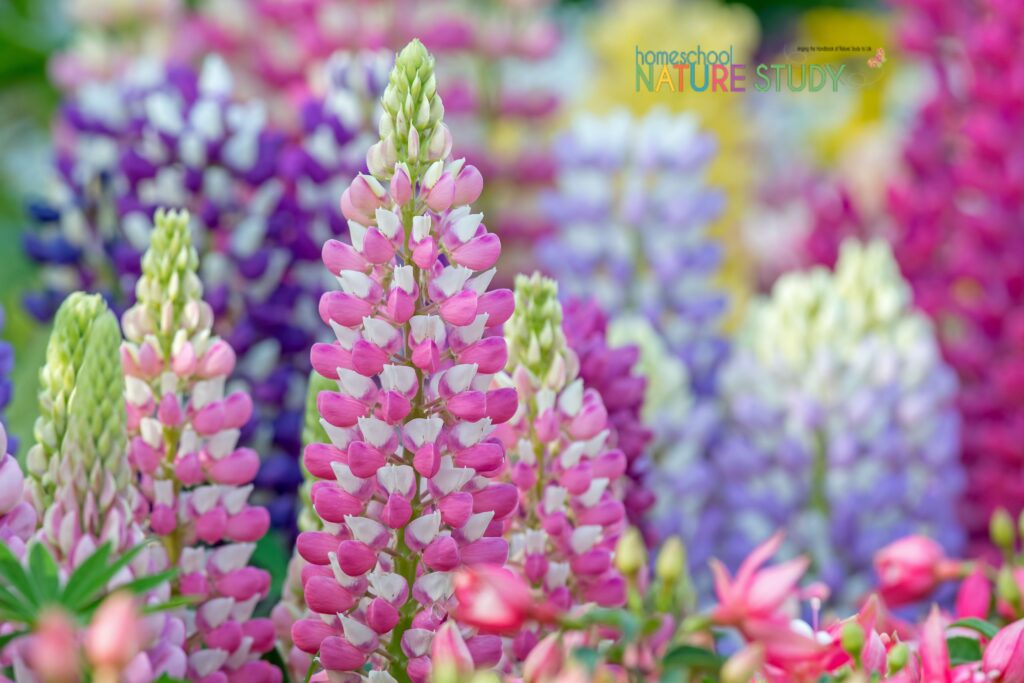 Lupine Wildflower Nature Study
This Homeschool Nature Study is part of the Wildflower Course with an accompanying Outdoor Hour Challenge curriculum ebook.
The lupine nature study includes:
indoor preparation and Handbook of Nature Study references
Outdoor Hour suggestions
additional resources on the host plant and butterflies that love lupine
custom notebook pages to use for the lupine flower and the pea family
advanced studies
drawing lesson
You may wish to watch this short video of lupine (including a bee visit): Lupine.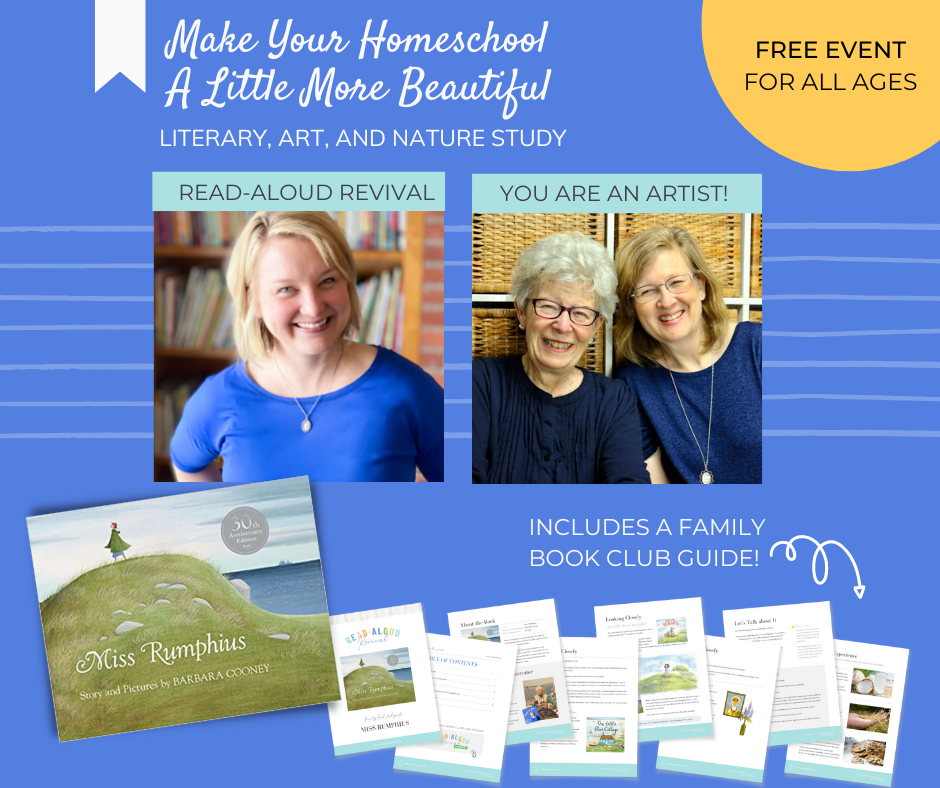 Make Your Homeschool a Little More Beautiful – A Free Event with a Lupine Nature Study!
Make your homeschool a little more beautiful with literature, art and nature study! Explore the beloved picture book, Miss Rumphius, with Sarah, Nana and Tricia. What a FUN way to kick off your homeschool year!
YOU are invited!
When: Wednesday, July 27th at 11AM PT/2PM ET
Where: Zoom platform
Sign Up To Participate and For Your Free Resources
When you sign up you will receive:
Information for joining us for the live July 27 event
Your Read Aloud Revival Family Book Club Guide on Miss Rumphius
A Homeschool Nature Study lupine Outdoor Hour Challenge
Access to the replay for one week after the event
Please note: A replay will only be available to those who sign up. Be sure to fill out the form, below!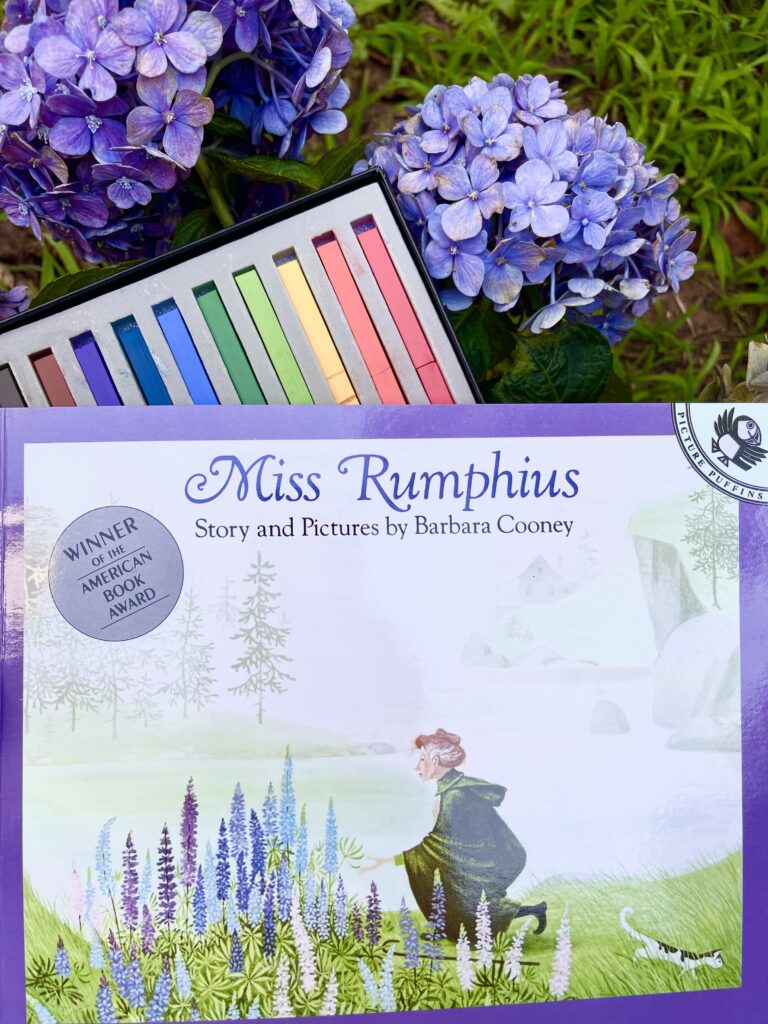 Here's How to Be Ready for the Event
For your literature time with Sarah, reserve or pick up your copy of Miss Rumphius at your local library or order online today!
For your art time with Nana, you will just need a very few suggested supplies, below:
a starter set of chalk pastels (Our favorites are here).
construction paper (Nana suggests white construction paper for this lesson)
baby wipes or damp paper towel for easy clean up
For your nature study time with Tricia, have your lupine download on hand.
Remember to sign up, above!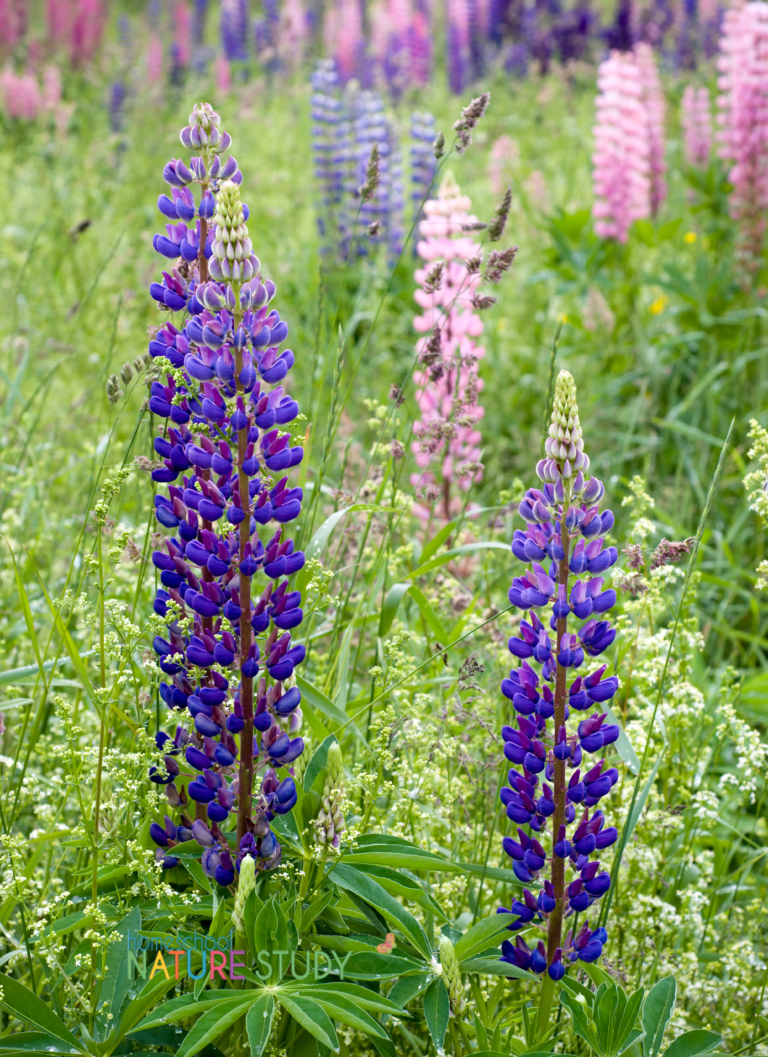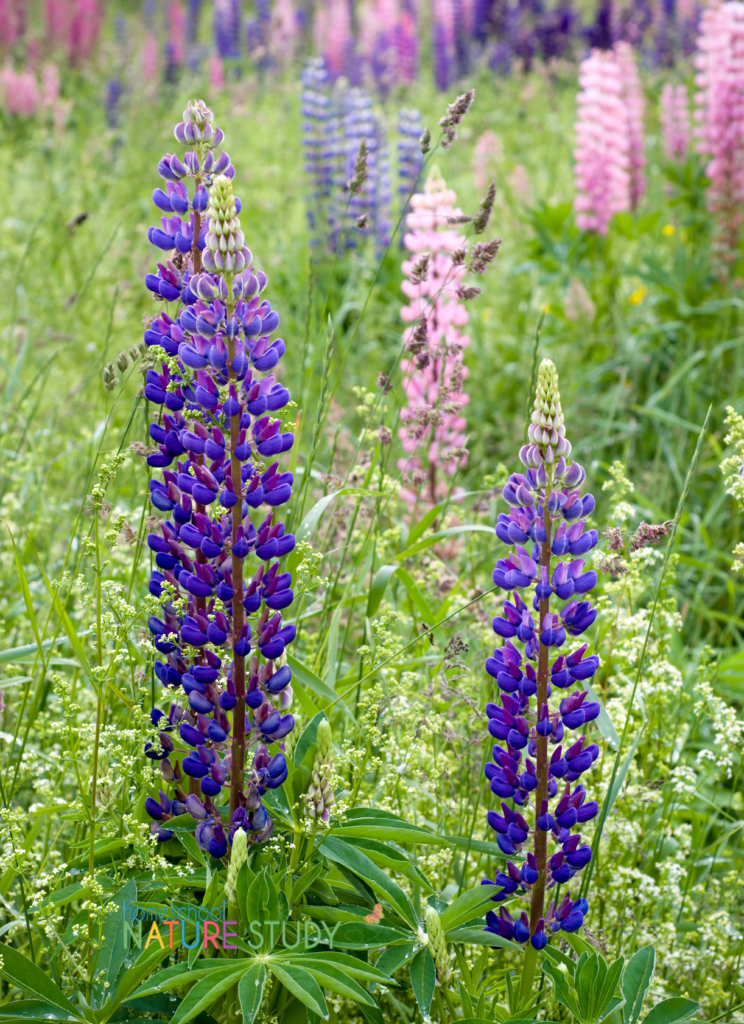 Share On Social Media!
Be sure to share your Make Your Homeschool A Little More Beautiful time on social media and tag @readaloudrevival @outdoorhourchallenge and @chalkpastelart – We can't wait to see you participating and to see your paintings!
And please invite your friends!