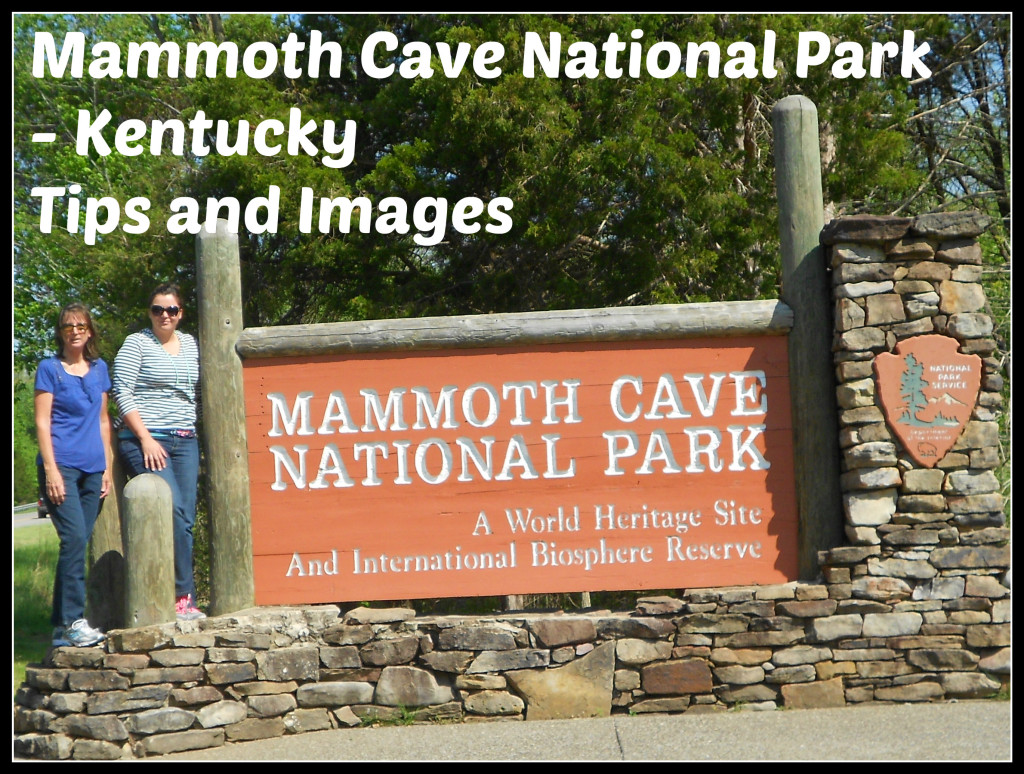 Our May 2014 roadtrip across the United States included a trip through Kentucky. When I was deciding our route from Nashville, TN to Louisville, Kentucky I realized we would pass right by Mammoth Cave National Park! I never dreamed I would visit this place so I was super excited to explore a new area.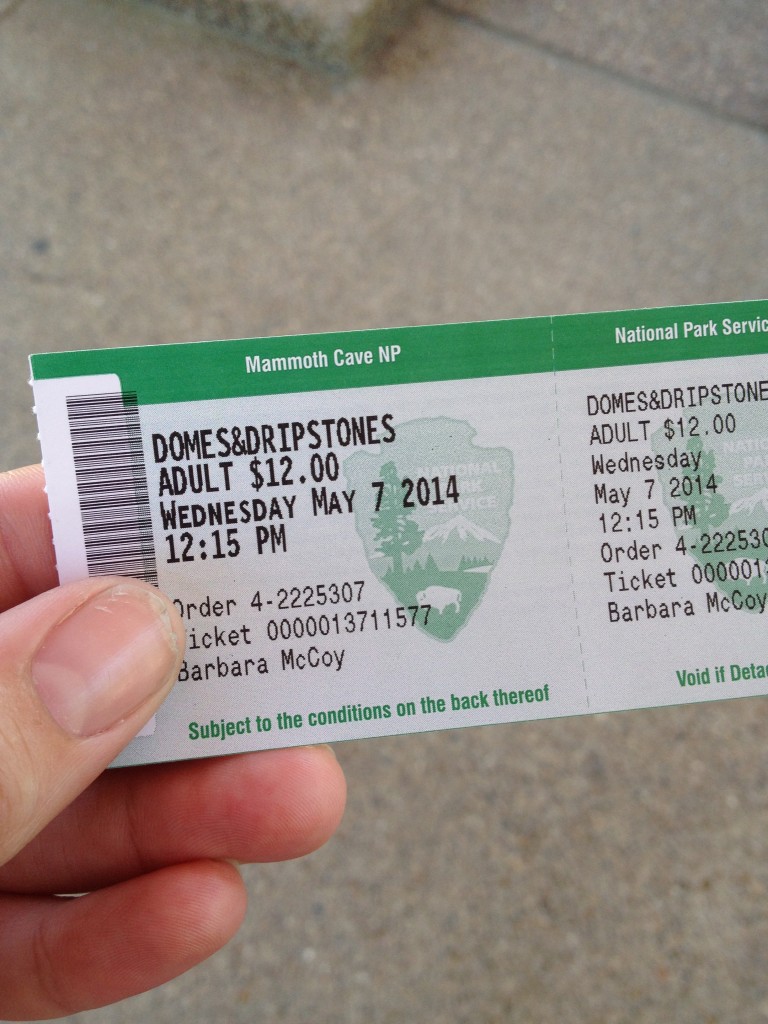 My daughter and I read through the Mammoth Cave National Park website and realized we had time to take one of the cave tours. There were a lot to choose from! We decided on the Domes and Dripstones tour and reserved our tickets before we even left home. We have explored many caves before so we wanted to experience a different kind of cave. Boy we were excited!
Mammoth Cave National Park has the world's largest known cave system in the world so there is perfect cave experience for everyone.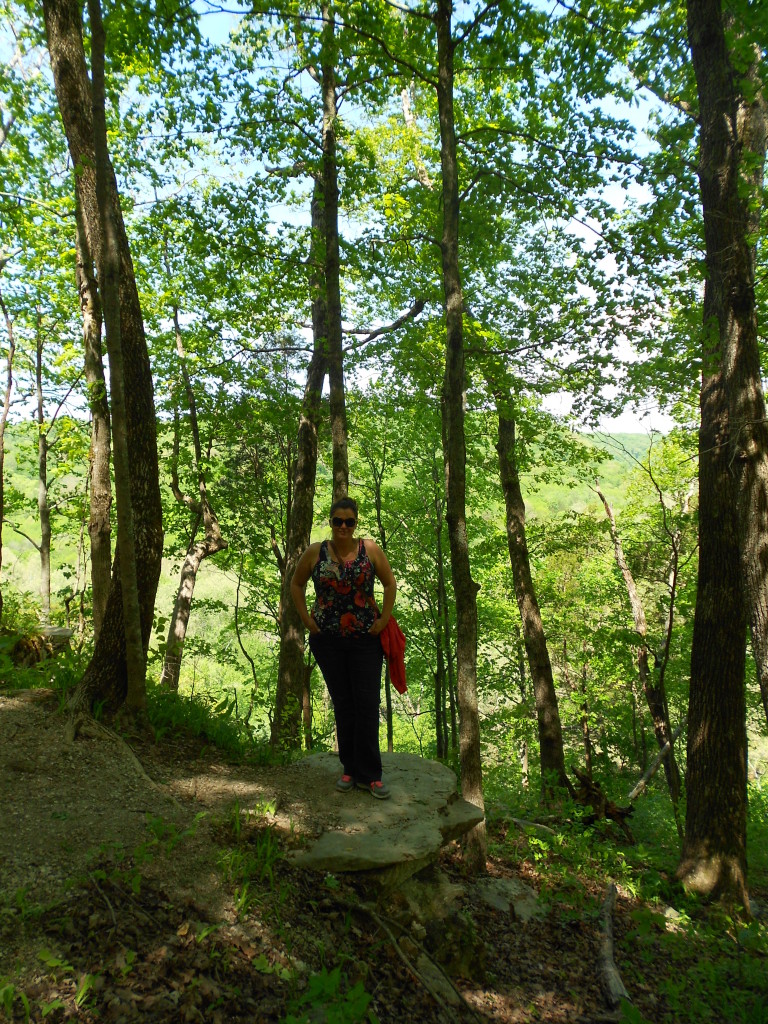 We arrived a little early at the national park which was in a beautifully green area of Kentucky. We went into the visitor's center and read a little about the park and what to expect. We asked at the information desk about hiking trails and we were directed to try the Green River Bluffs Trail(you can see the many trails right around the visitor's center HERE). This was a wonderful way to get out into the forest and see so many pretty wildflowers and views.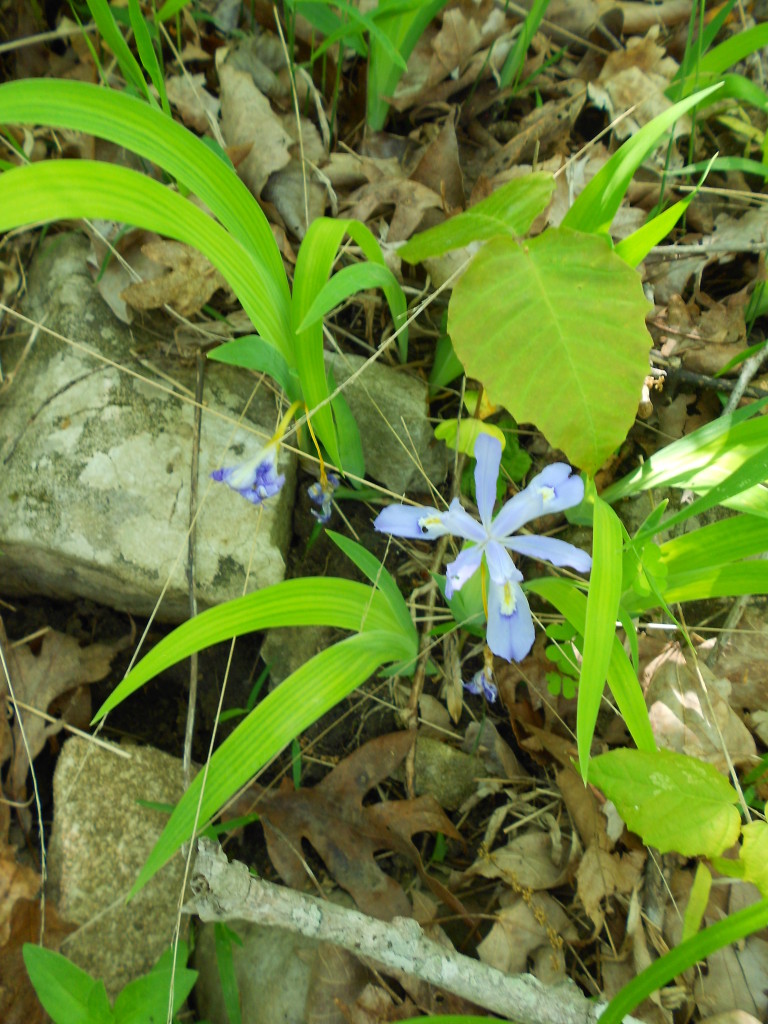 It was a little warm and humid but it felt good to be out of the car and hiking along the trail.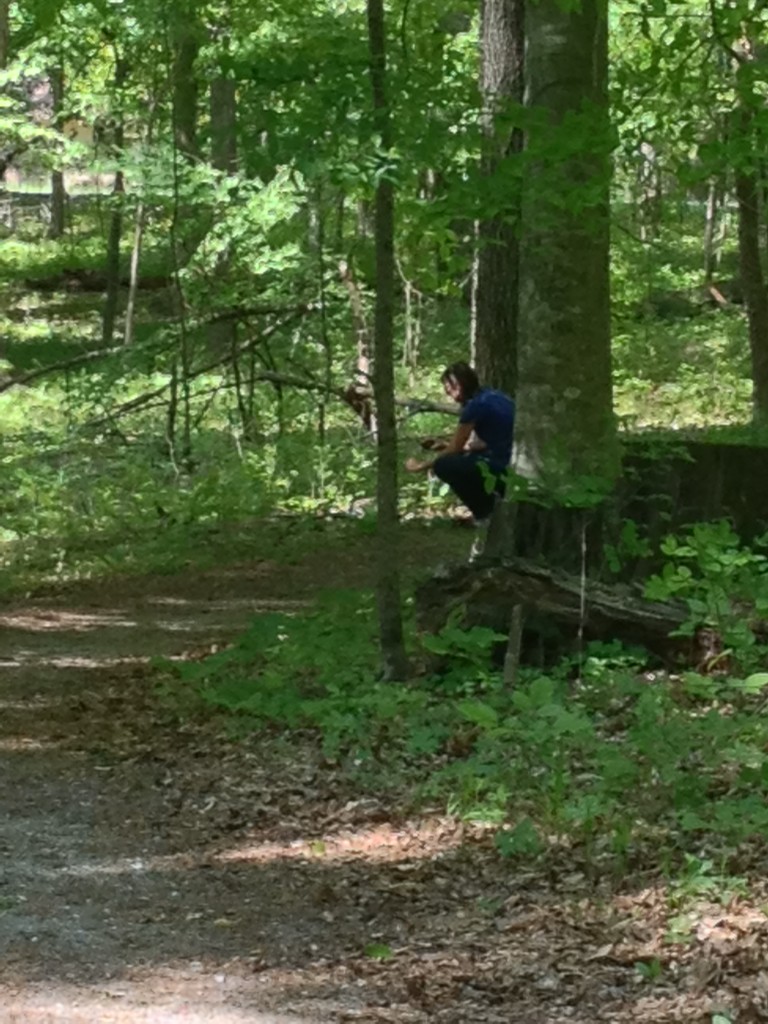 I remember commenting to my daughter that I wish I could hike on a trail like this one every single day.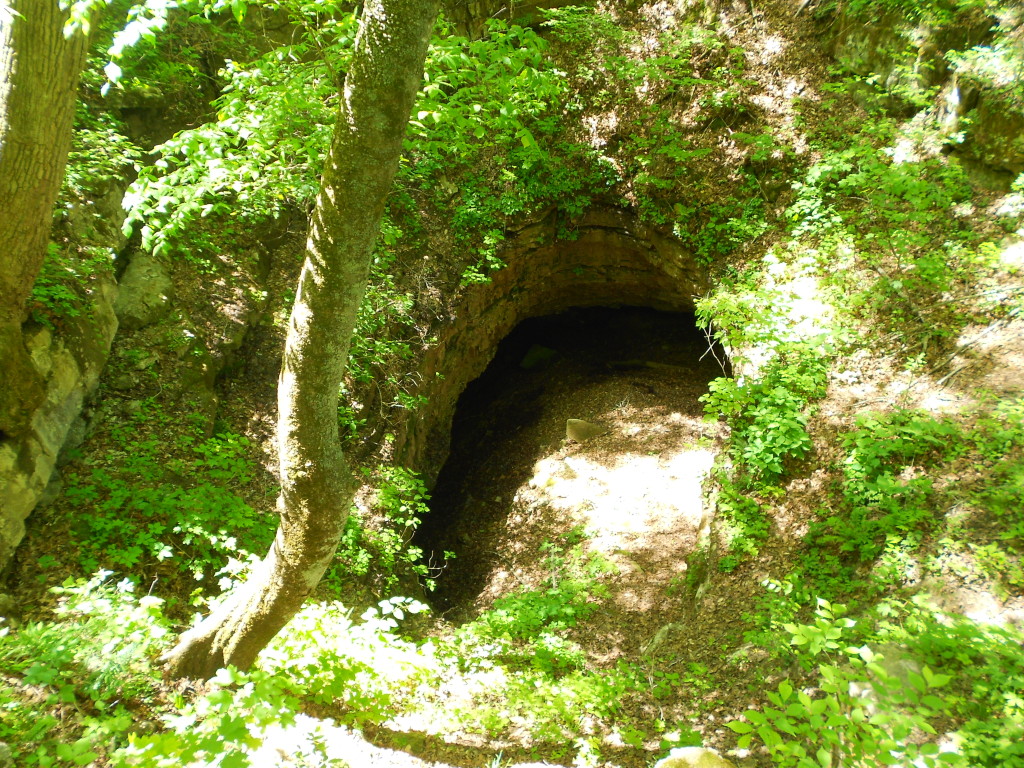 There were places you could see that there were openings into caves below the trail which after we took the tour with the guide and learned about the geology of this area we understood more about the caves. I highly recommend taking a guided tour on your visit to Mammoth Cave National Park.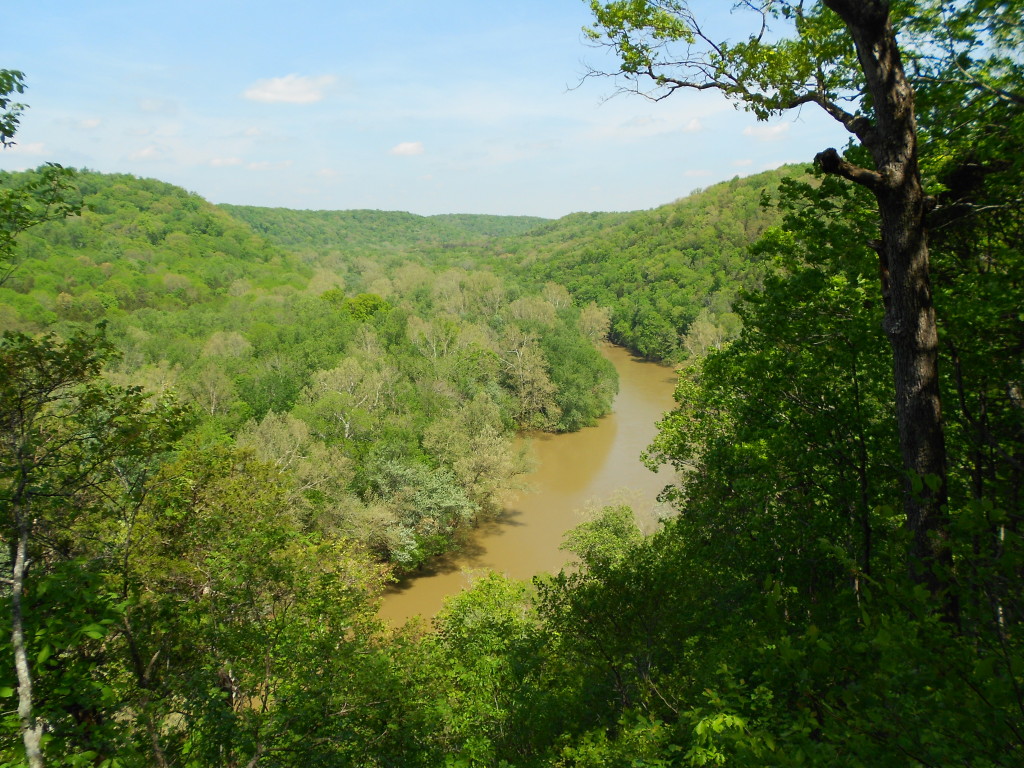 On this trail you are high above the Green River (which isn't green at all). The river is part of what creates the caves in this area….water, rock, and time. We stood here at this spot for a few minutes and listened to the sounds of the birds in the trees. There is nothing like hearing birdsong while out on a hike….it is like the music or soundtrack to the day. I would dearly love to come back to this park and stay at a campground, taking time to learn more about this beautiful habitat.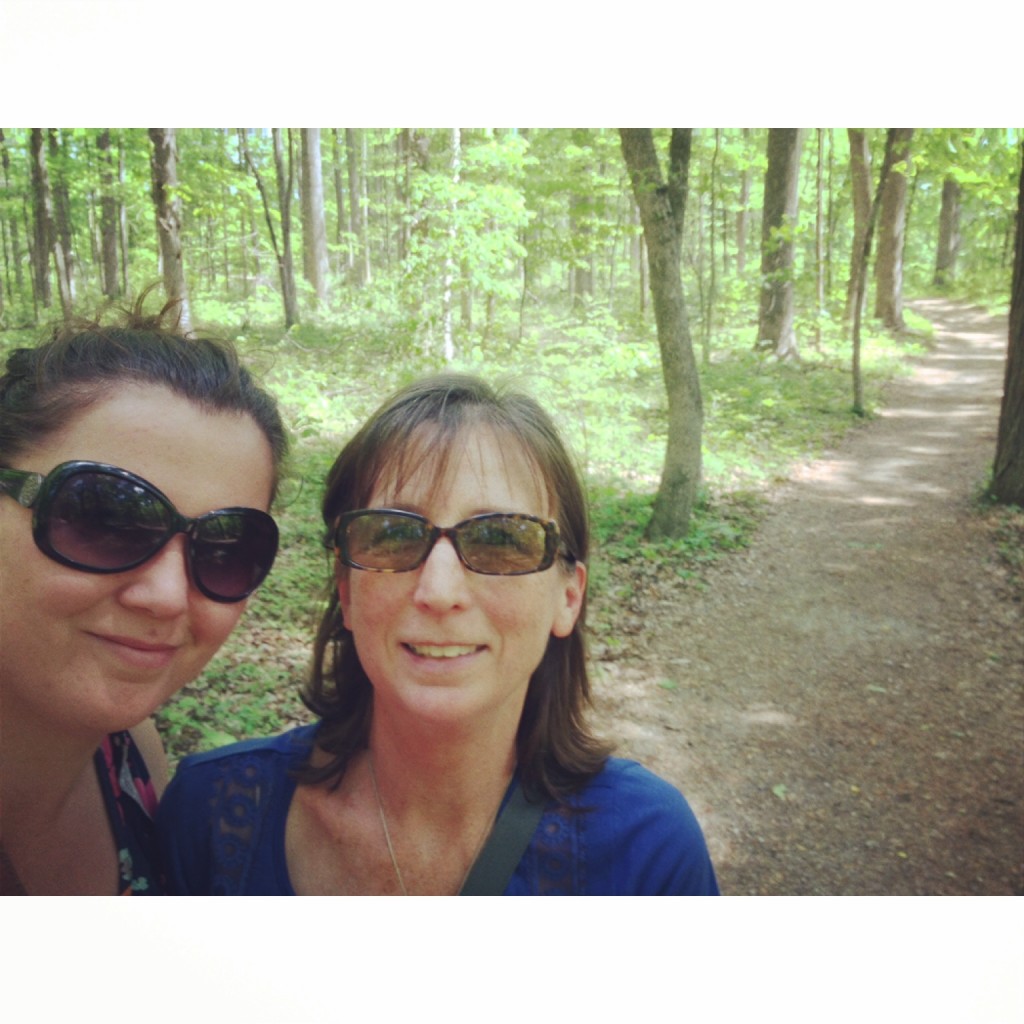 We ate our picnic lunch and then waited for our tour to begin. It starts with a bus ride up to the cave entrance  and along the way the tour guide (who is a park ranger) tells you all about the countryside and the geology that created the cave system. It was just enough to make things interesting. We had a rather small tour group of around 30 people which I was told is not even close to their 100+ tours normally experienced during the summer months. You might check the description for the tour you are interested in taking and reading the tour group size before choosing your trip.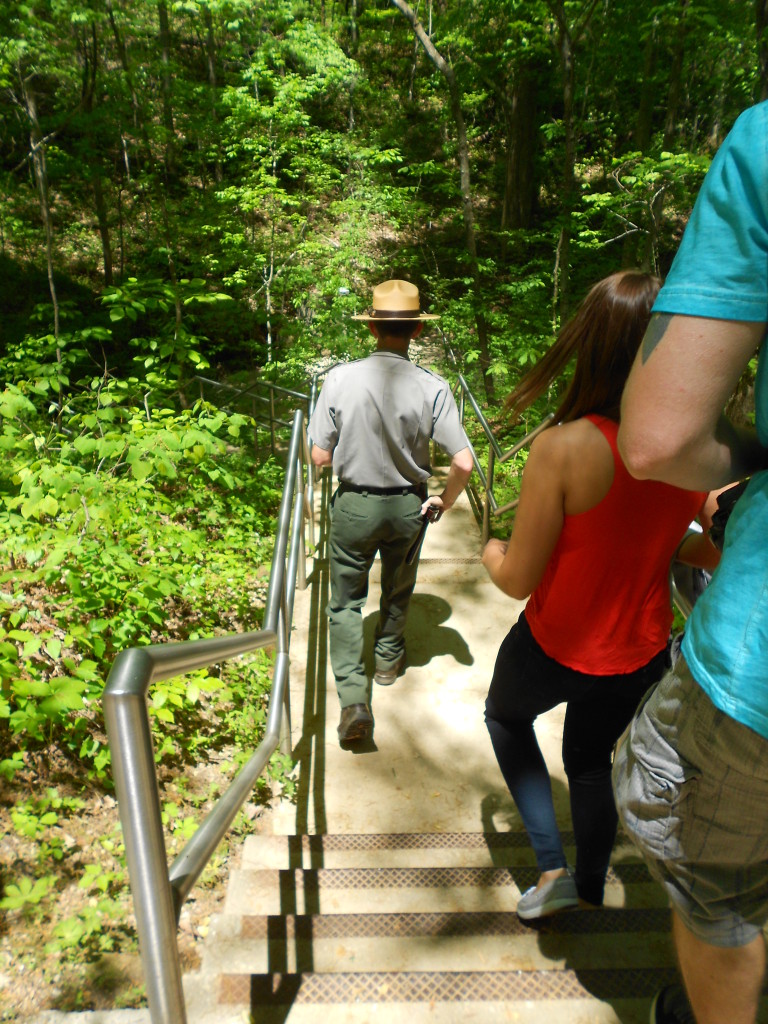 The cave entrance for the Domes and Dripstones tour is actually a door at the bottom of an outdoor staircase. Not at all what we were expecting!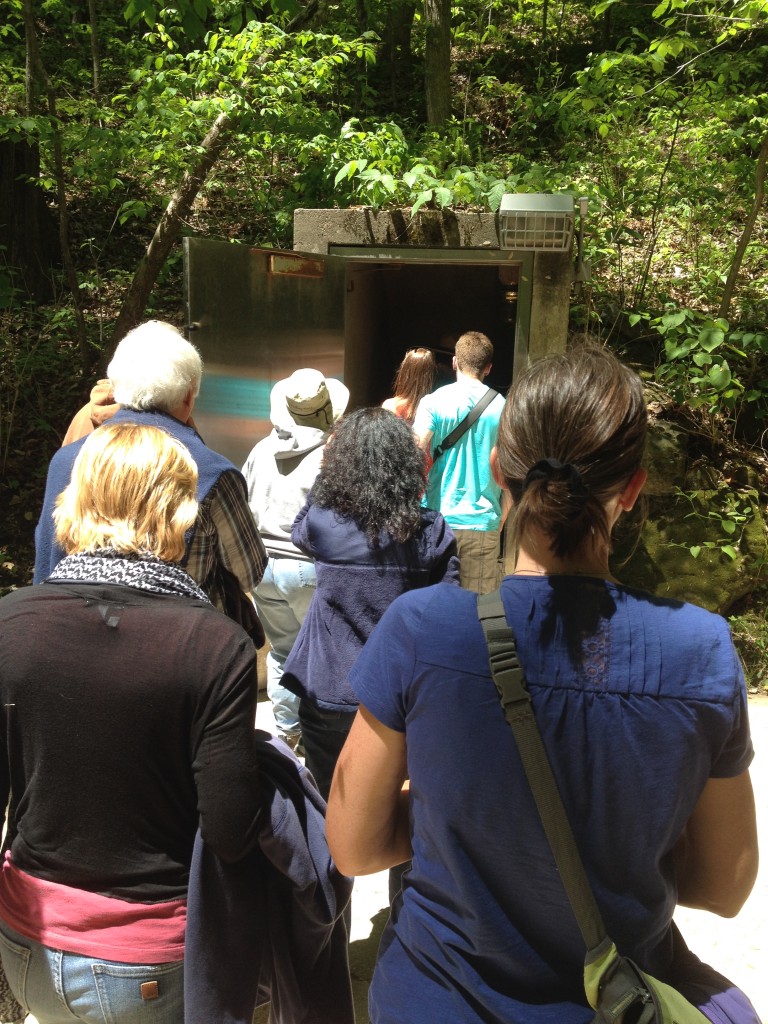 The door keeps critters and random people out of the cave so the ecosystem stays intact. After you enter the cave, there is a vertical staircase that you descend and it is very close and tight. We had the added experience of the lights going out about half way through the descent. It was pitch black and if someone hadn't turned on their cell phone light, I probably would have started to panic. All was well when the guide reached the switch at the bottom and illuminated the way once again.
I don't have any photos of the trip but I will describe a few of the outstanding features we enjoyed.
The first part of the cave tour is in a dry cave, like jumbled slabs of rocks really. It is cool and with the lights on quite pleasant.
The cave is inhabited by cave creatures like cave crickets and bats. We saw both during our tour. Believe it or not, the crickets creeped my out more than the bats hanging from the ceiling.
The second part of the cave has water and you can hear it running and dripping as you walk along. The formations are beautiful and it was truly an enjoyable experience.
If I ever went back to Mammoth Cave National Park, I would choose another tour to experience a different part of the cave.
It was a fun experience and if you ever find yourself in this part of the world, make time to stop and take your own cave adventure!
You can watch this video on YouTube: Mammoth Cave National Park.

Other Items of Note:
There are miles of bike trails within the national park and if I ever get there again you know I am going to be pedaling around to see what I can see.
There is no entrance fee to this national park but there are fees for cave tours.
The day we were there the park was full of grade school children. The park ranger said that they normally attend the morning tours so if you want it to be a little less hectic, choose an afternoon tour if school is in session.
There was a restaurant and gift shop at the Visitor's Center.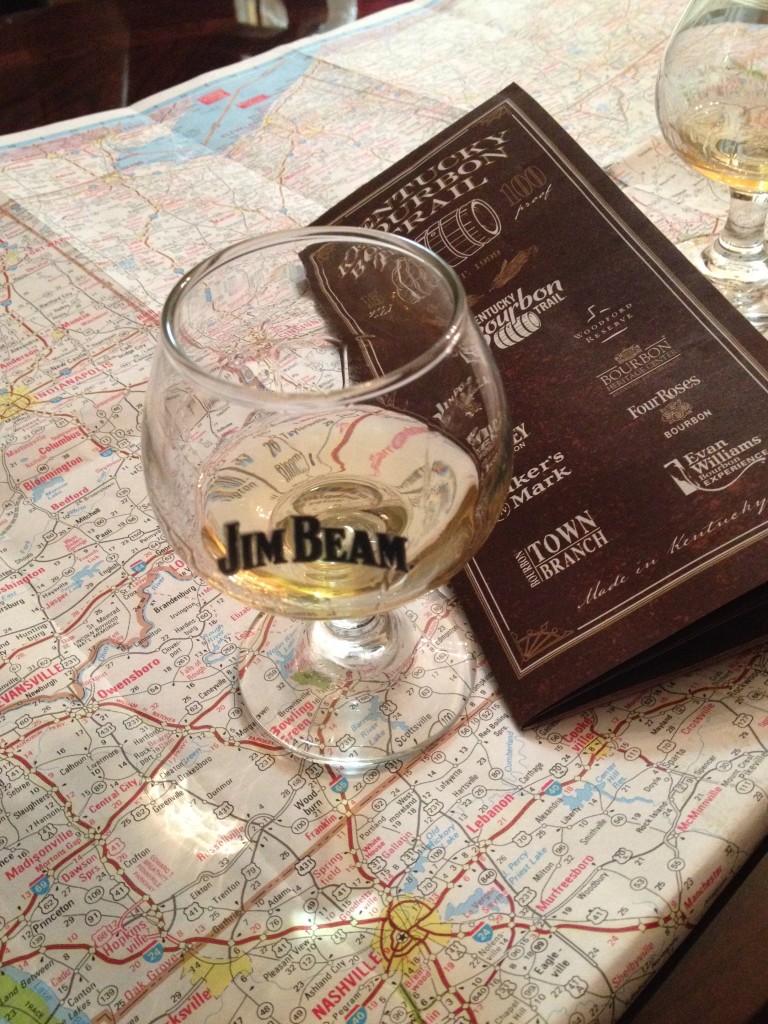 Just a sidenote: We really enjoyed the Kentucky Bourbon Trail experience, visiting just one of the distilleries along our trip route. After a long day of driving, hiking, exploring, and learning, we enjoyed a little Kentucky bourbon with the friends we were staying with. What a great day! You can visit and taste at a number of distilleries in Kentucky. We visited Wild Turkey! (Our friends shared their Jim Beam.)
You can read more of my national park tips in these entries:
I am an Amazon affiliate.