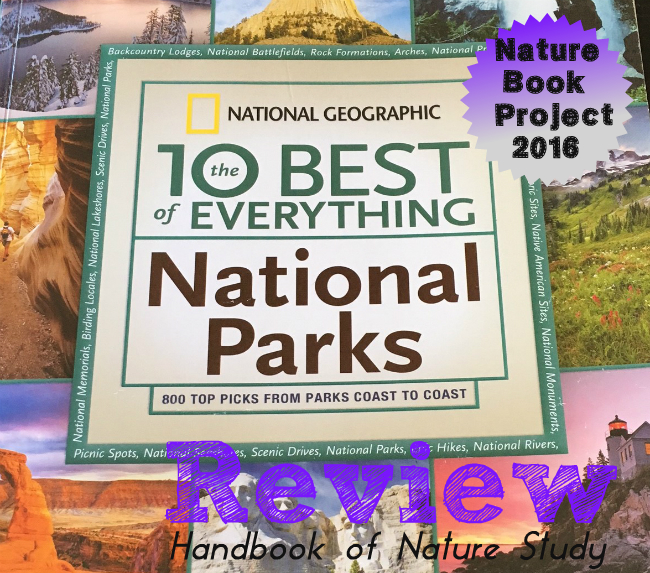 This is one of my favorite nature related books of the year! 10 Best of Everything – National Parks by National Geographic (ISBN 978-1426207341).
Our family loves to visit the national parks as a way of refreshment from our normal lives and as an adventure in the natural world whether it is close to home or far away on a vacation. Paging through this book puts the travel bug in gear and I start to plan in my imagination my dream road trip national park vacation. Honestly, the information and the images in this book inspire me to get outdoors and experience more of what our national parks offer. Isn't that what a good travel book should do?

10 Best of Everything- National Parks caught my eye as I searched through Amazon.com and I purchased it as part of my nature book project for 2016. I set the book on my living room table which allowed us all to page through and read up on our favorite categories. The book is organized by categories that list the "10 best" from the national park system. For instance, in the category of Seasonal Enjoyment there are lists for  best wildflower blooms, best fall foliage, best night skies, best sunrise/sunset points, best picnic spots, best sounds of nature, and best scenic drives. If you click the amazon.com link you can preview all of the 80 categories.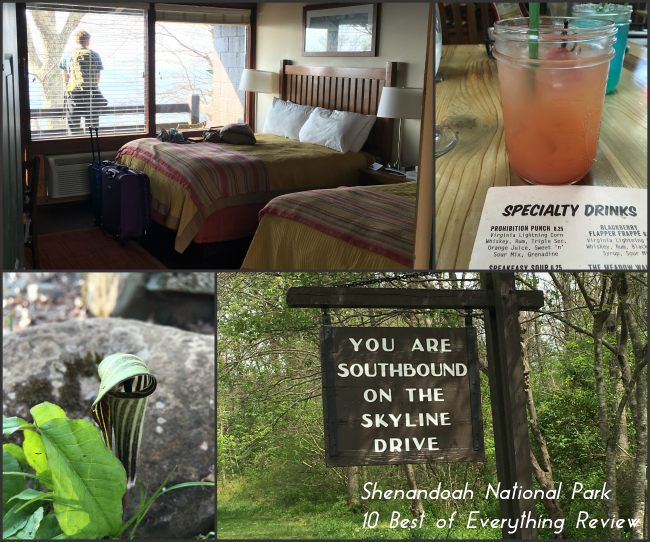 Example showing how we used the book:
Using the index, we were able to look up specific national parks to discover where that park shines. We were planning a trip to Shenandoah National Park when the book first arrived and using the index gave us some great ideas for things to do and see on our visit. Shenandoah made the "10 best" in several categories which helped us make some choices before our trip about where to stay, how to plan our time, and what to keep our eyes out for as we traveled.  We experienced the Skyline Drive (best scenic drive) each day as we moved from place to place and were rewarded with grand sweeping views of the surrounding hills and valleys. We were on the look out for wildflowers (best wildflower bloom). We stayed in the Skyland Resort cabins (best cabins). We drank Prohibition Punch at the Tap Room (mentioned in the best culinary delights section). Did we agree with the book's selections? Yes!
I look forward to using this book with each national park visit. (If you want to read about our Shenandoah trip or any of our other national park trips, you can click over and scroll down to the list at the bottom of this entry: Shenandoah National Park.)


What I enjoyed about this book:
Helped us create a new national park wish list-things we want to see and experience after reading about them
Enhanced our visits with great information from the book's categories
More than just a book of lists but it gave great descriptions and information about each park within a category
The index made looking for a particular category or park super easy
Short list of things that I see could be improved (getting really picky):
The book needs a map as a reference to easily show where all the parks are located.
Although the index is helpful and easy to use, I would love to have a chart that summarizes the parks and categories. This visual would have made it a lot easier to see at a glance where each park stacks up.
Also, I think when a park is chosen for a category, it would be helpful to have a symbol next to the name that would indicate which season is best for a visit to experience the park at its best.
I am thoroughly satisfied with this book and it will keep a place of honor on my nature book library shelf when it isn't being used or sitting on my coffee table. Even if you don't plan on traveling to many national parks in the near future, the information contained in this book is a wonderful way to learn more about the national park system.
Big thumbs up for this book!
This book is part of my Nature Book Project for 2016.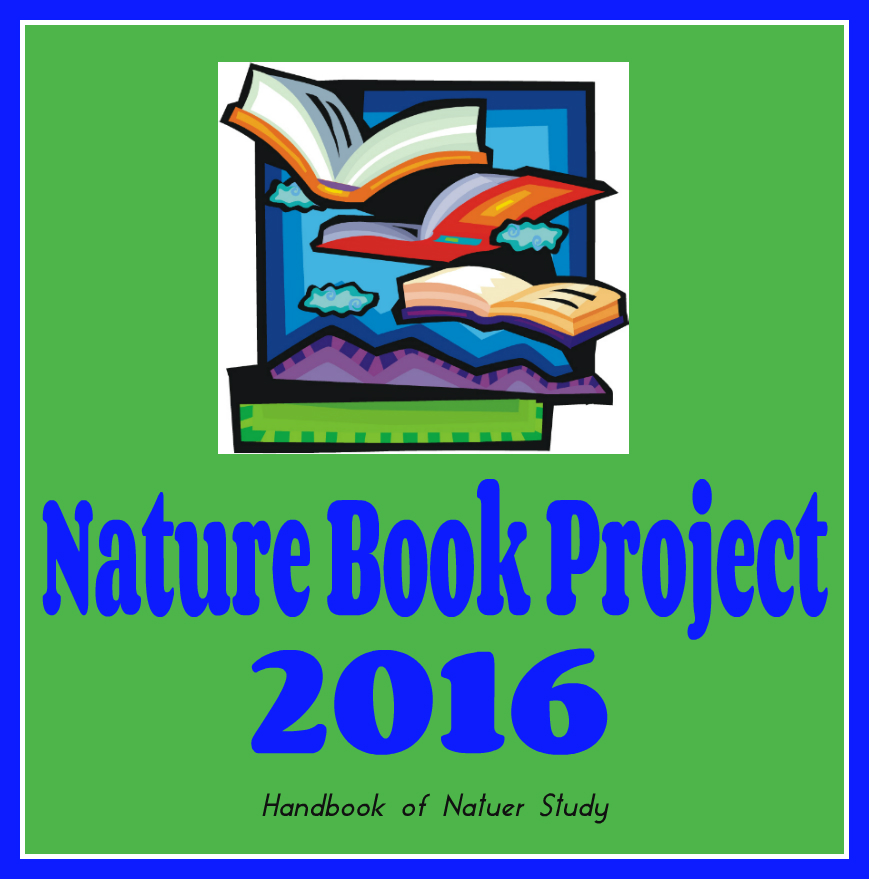 Note some of the links below are Amazon.com affiliate links.
January- Discover Nature Close to Home
February-A Place for Birds and A Place for Butterflies
March- A Crow Doesn't Need A Shadow
April- The Practical Naturalist
May- Break month.
June-Botany in a Day
July- Rockhounding Nevada (postponed)
August- Break month.
September- The 10 Best of Everything National Parks
October- The Nature Handbook
November- Bringing Nature Home (postponed)
December- Laws Guide to Nature Drawing and Journaling