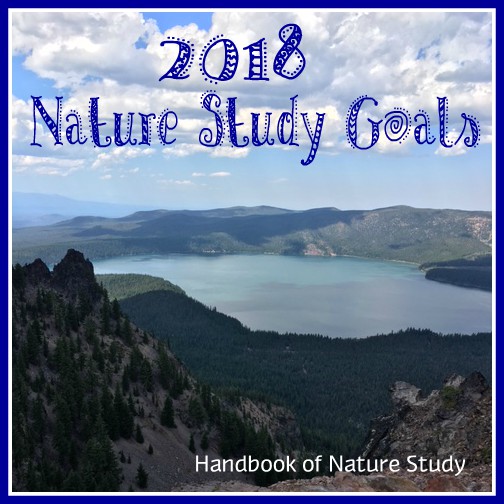 Nature Study Goals 2018
1st Quarter Update
Here are my goals for the 1st Quarter of 2018:
1. Begin to use the Nature Observer journal every day to keep track of my nature experiences. Use the journal prompts included in the book to inspire my outdoor time. Don't expect each page to be perfect but create a personalized record of my outdoor observations and adventures in 2018. I've been faithfully entering my experiences each day in the journal. At first, I thought this would be too much for me but it has proven to be a huge inspiration for me to get outside nearly every single day. I highly recommend this journal so put it on your wish list for next year!
2. Find two books to help me learn about the local habitat. I'm happy to say that I found one book that has been added to my library that has loads of helpful information about my local habitat.
Natural History of the Pacific Northwest Mountains by Daniel Matthews
(This is my affiliate link and I will be writing a review of this book soon!)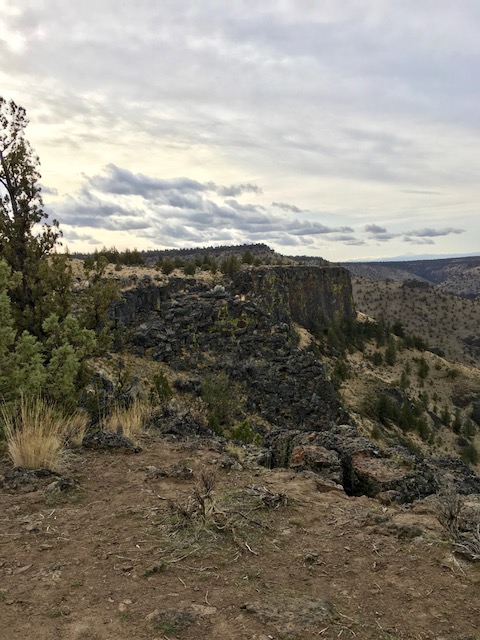 3. Take one new local hike with my family. We hiked the Chimney Rock trail at Lower Crooked Wild and Scenic River. It was a super warm day and we enjoyed the new hike with its awesome views of the river and surrounding mountains. We'll be back to this special area!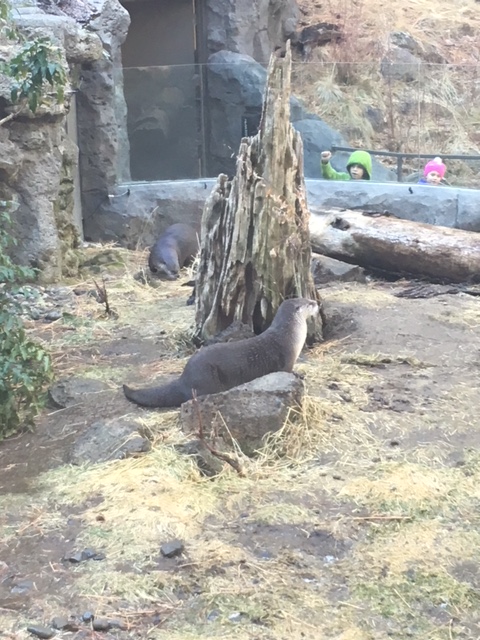 4. Visit the High Desert Museum and possibly buy a family pass. Look at the gift shop for books. We visited in January and purchased a membership! The highlight of our first visit was the river otter exhibit. What amazing animals! The docent was very knowledgeable about the otters and her enthusiasm made us eager to visit again. We have another visit scheduled this week to see the raptors.
5. Visit the nature center at Sunriver.  Ask about volunteering. We visited the observatory but not the nature center at Sunriver. We'll be adding it to our 2nd quarter goals.
6. Continue to participate in Project Feederwatch. We've continued to participate for the whole first quarter, observing over twenty different birds during that time.
7. Participate in the Outdoor Hour Challenge by completing the reading in the Handbook of Nature Study, taking the walk, and doing a follow up journal page (or something else appropriate).  If needed, I will also look up the topic in my local field guide to see if there is additional information. This is an ongoing goal that I really need to focus on better. I do all the preparation work and take the walks every week. The follow up journal page is not always completed. I take note of my thoughts and observations in the Nature Observer journal.
I'm ready to make my new quarterly goals!
Nature Study Goals 2018
2nd Quarter – Get Outside and Experience Spring
Continue to use the Nature Observer journal to keep a record of my nature study experiences. Focus more on sketching!
Keep a record of the wildflowers that grow in my local habitat. Note the day they start to bloom and where we see them for future reference.
Visit the High Desert Museum each month, each time focusing on a different exhibit.
Visit the Sunriver Nature Center and ask about volunteering. In addition, make note of their garden and the native plants they have growing there as a reference in planning our backyard garden.
Take 3 new hikes. This may be ambitious but the weather should be warming up and this will give us an added incentive to hit the trail.
Get the kayaks out in a new place locally.
I'm truly looking forward to real spring here in Central Oregon. Creating nature study goals and working at achieving those goals helps me get outside and inspired to do more.
How did your nature study goals go this quarter?
Be Inspired! Be Encouraged! Get Outdoors!