April 2018 Nature Planning Page – Print out your own copy here!

I've created the April planning page to motivate some spring nature study in your family! Download and print your page as a reminder of the Outdoor Hour Challenges featured this month as well as some additional nature study ideas.
The new printables in the membership library will also stimulate some spring nature study this month. I hope you get a chance to learn about nyctinasty (blog post coming soon) and a little more about bird's nests too.
Happy spring nature study!
Please note there are additional nature study ideas listed on the planning page for you to use if you have access to the newsletter library. (Right now use the discount code OHC10 for $5 off any membership here on the Handbook of Nature Study.)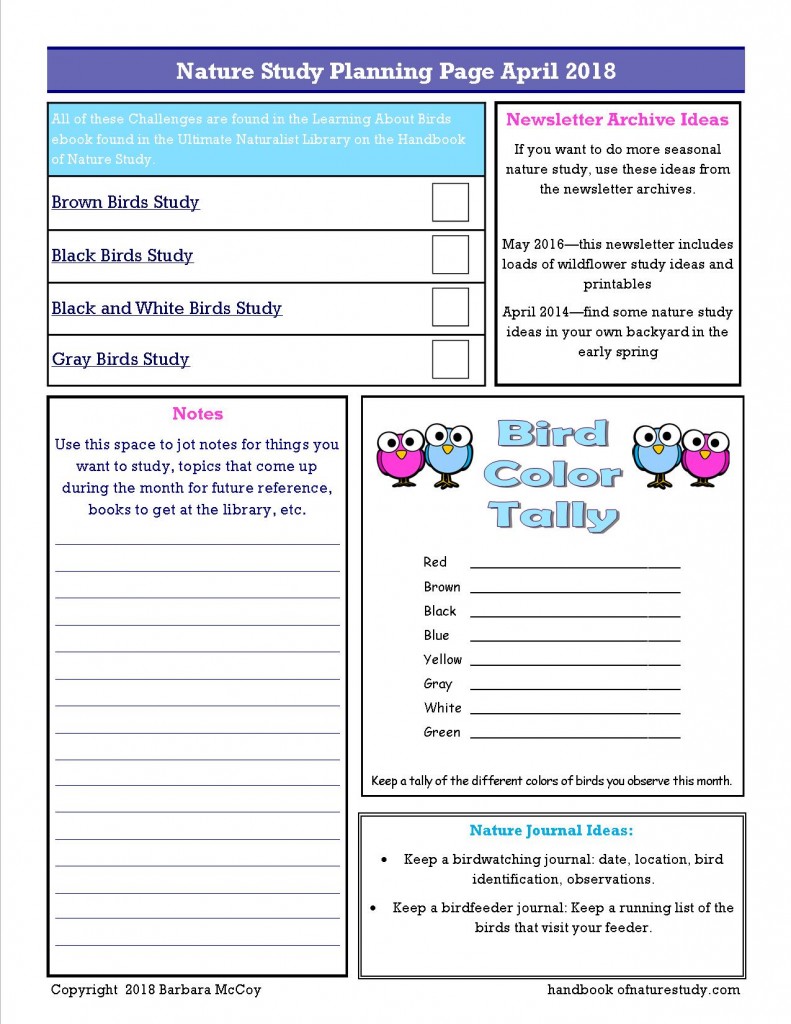 Download your copy here:April 2018 Nature study Planner Page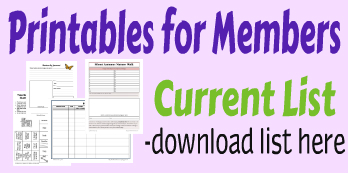 New printables are now posted in the Member's library!
Members have access to several brand new printable notebook pages.
1. Nyctinasty: Use this notebook page to record your research notes about this amazing phenomenon that explains why some flowers close up at night. I find this information fascinating!
2. My Nest Study: Every bird creates a nest of some kind and this month I encourage you to pick a local bird and learn about its nest's shape, materials, and placement.
3. Bird Study: This more advanced bird study notebook page will help you record some information and sketches. In particular, it helps you look at the bird, the nest, and the egg.
Print a complete list of printables available to Members for easy reference: Printables for Members