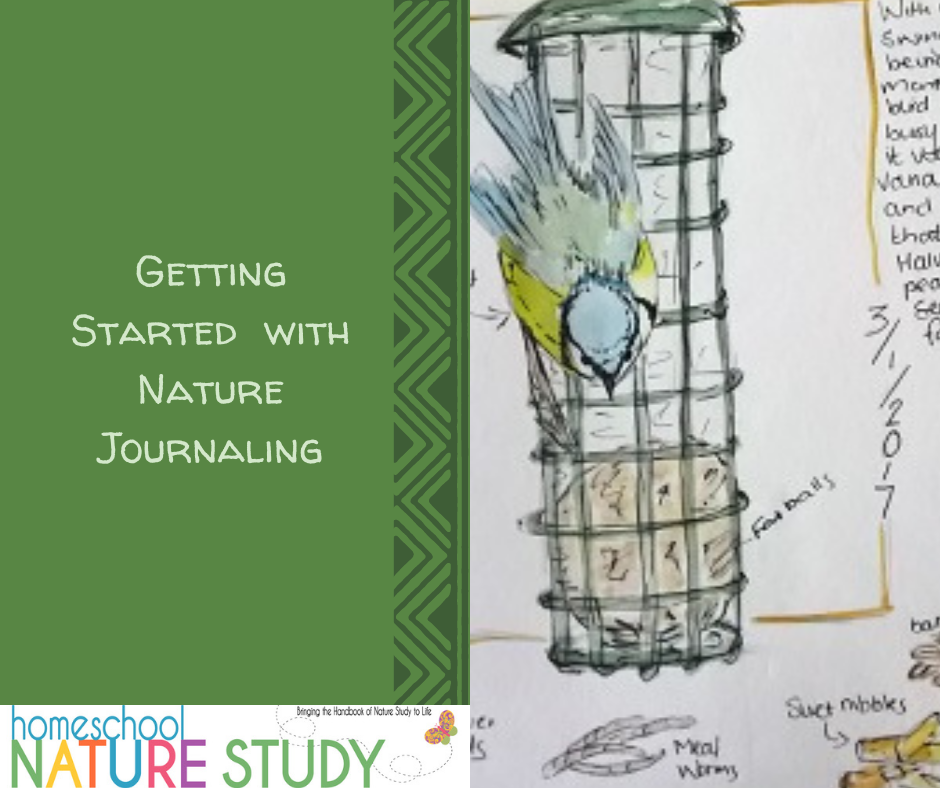 Are you new to nature study, the Charlotte Mason philosophy and getting started with nature journaling in your homeschool?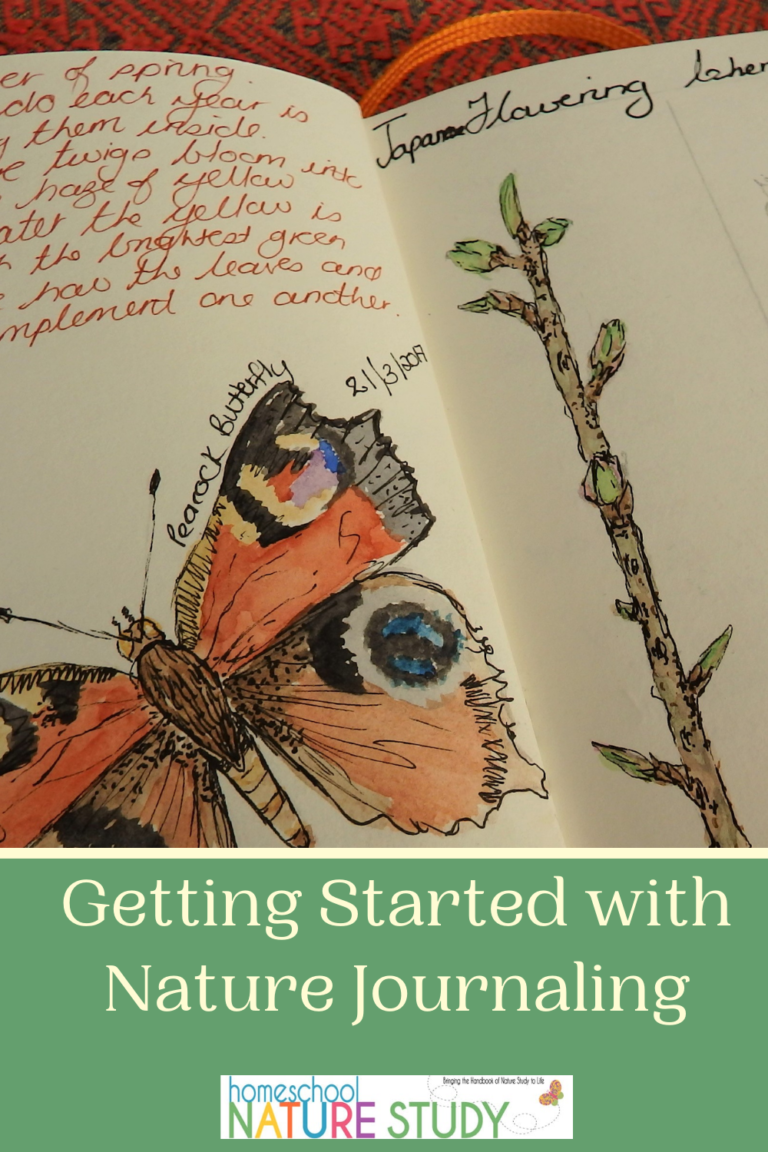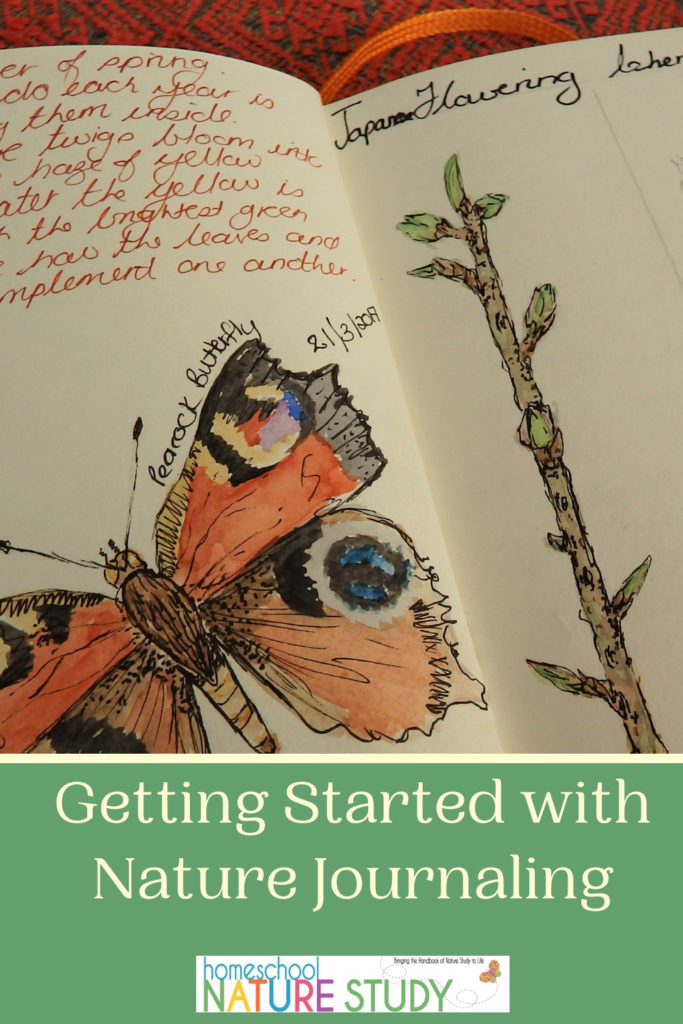 Disclosure: This post contains affiliate links. If you click through and make a purchase I will receive a small commission at no cost to you. Please see our disclosure policy.
How to Get Started With Nature Journaling
Every student of Charlotte Mason's was encouraged to keep a nature notebook or nature diary. I had the privilege of visiting the Armitt Museum in Ambleside a few years ago and having a look at some of Charlotte's student's nature journals.
Have a look through some of Charlotte Mason's Students Nature Journals
If you would like to have a look yourself you can have a look at the Charlotte Mason Digital Archives HERE and HERE.
Students nature journals were inscribed with poetry, observations and seasonal notes. The paintings are of course beautiful and I think this is where we can get a little tough on ourselves and not want to produce anything that looks less than perfect.
The Importance of Keeping a Nature Journal
At the beginning of our homeschooling journey in keeping with Charlotte's way, I began keeping a nature journal myself and led my children to do the same. Bit by bit over the years we have each created treasured keepsakes and we can see the progress we have made from our rudimentary first entries. We have also grown in our knowledge and understanding by observing nature in our Outdoor Hour Challenges.
The field notebook is a veritable gold mine for the nature-study teacher to work in securing voluntary and happy observations from the pupils concerning their out-of-door interests. It is a friendly gate which admits the teacher to a knowledge of what the child sees and cares for.

Anna Botsford Comstock ~ The Handbook of Nature Study
Many people don't know much about nature and the years' natural rhythms because they don't observe it. If we give our children regular time outside to get in touch with God's creation we are gifting them with a habit that will be a source of much delight all through their lives.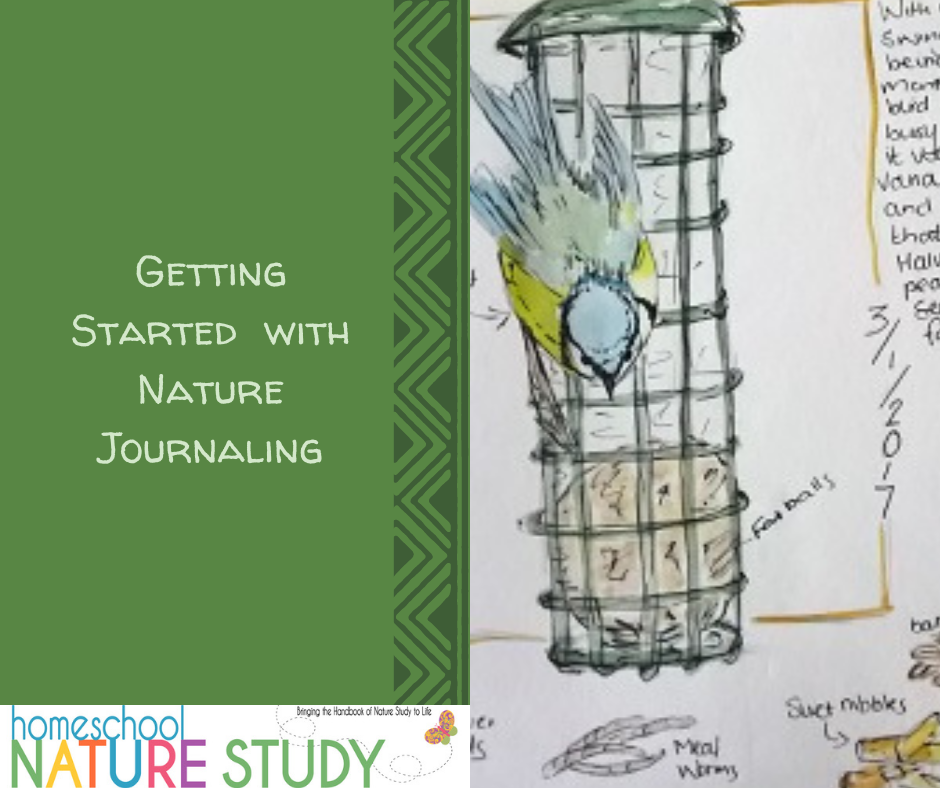 What Do I Need To Start a Nature Journal?
Any kind of blank book will do for this, except that it should not be too large to be carried around in the pocket, and it should always have a pencil attached.

Anna Botsford Comstock ~ The Handbook of Nature Study
Anna gives sound advice on what is needed, a small blank book that is easily taken with you on your nature adventures. You do not want anything cumbersome for children are adventurous creatures and should have every freedom to explore the great outdoors.
A graphite drawing of what is observed is easily done and is in Anna's opinion far better than a long description of a natural object.
My Nature Journal Recommendations
My personal recommendations are the Speedball Art Journals. The paper is thick enough to take watercolor and the size makes it easily transportable. I currently have the square journal but I'm keen to try out the 5.5X8.25 next.
If you have a reluctant journaler consider just providing blank paper which can be easily replaced if their drawings don't go to plan. Some children (and adults) can find it very intimidating to commit to putting pencil to paper in a new journal.
A Word on Watercolors
I bought each of my children a small set of watercolor paints at the beginning of our homeschooling and they lasted years! Don't be tempted to buy something that has too many colour options, it's amazing what colors you can achieve through mixing.
Do make sure that you have invested in good watercolors as the cheap and cheerful ones just do not do your work any justice and in keeping a nature journal you are creating something that will be treasured for many years to come. This particular set of watercolors costs around £11.00 – so about $14.61.
Anna Botsford Comstock's Advice On Nature Journaling
Remember that a nature journal or field notebook is to be a joy to the child. In The Handbook of Nature Study, Anna lays out a few rules to be observed to make nature journaling a success:
The book should be considered the personal property of the child and should never be criticized except as a matter of encouragement; for the spirit in which the notes are made is more important than the information they cover.
The making of drawings to illustrate what is observed shall be encouraged.
The notebook should not be regarded as a part of the work in English. The spelling, language, and writing of the notes should all be exempt from criticism.
Anna also believed that no child should be compelled to keep a notebook and although I agree, I believe that we can encourage our reluctant journaler in other ways. Perhaps instead of drawing what they observe they can take photographs which may be printed out and pasted into their journal. I think that it is natural for a child that feels their drawing is 'not good enough' to want to shy away from drawing what they observe.
Book Recommendation
Have you read Karen Andreola's book "A Pocketful of Pinecones?"
If not I would highly recommend that you do. Karen is the author of the Charlotte Mason Companion, another book to add to your booklist. A Pocketful of Pinecones is a story written especially for homeschool moms who are feeling discouraged in their homeschooling as well as a lovely guide to nature study.
It is written as a diary of a homeschooling mom who is in her first year of homeschooling using Charlotte Mason's gentle art of homeschooling. There are some beautiful chapters on what nature study looks like on a practical level in her homeschool and which gave me the confidence to implement the same into my own homeschool. You don't have to be an expert instead you can learn alongside your precious children and learn together, creating a treasure trove of precious memories spent in God's glorious creation at the same time!
This book is honey for the homeschool mothers heart and I would encourage you to get a copy. I have found that I read this book each year, I never tire of it and always feel encouraged and inspired to lead my children in their adventures in discovering and forming connections with nature.
You might also like these helpful reviews: