April is such an awakening of life and color here in Central Oregon. We've experienced an explosion of birds visiting our yard and within view of our back windows. The joy of living at the edge of two habitats grows as you see the variety of birds and animals that appear as the spring warms the earth and the grasses begin to grow.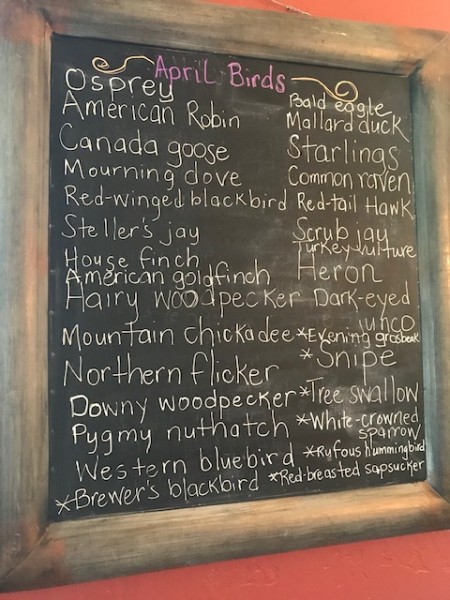 Here's my April list of birds seen from our windows, all listed on the chalkboard that hangs in our dining area. I hardly have room to add any more birds! Some are the usual residents but many of the birds we spotted are migrant visitors that stop by or stay through the summer.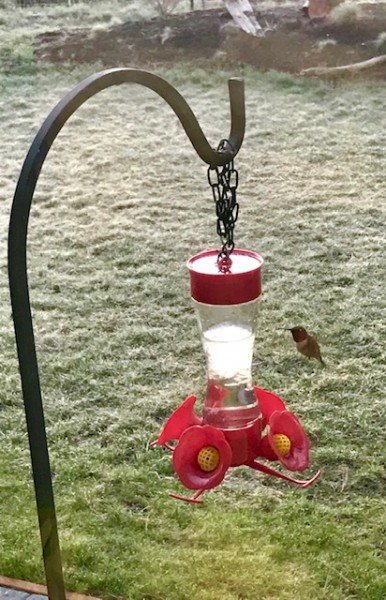 I hung my hummingbird feeder up last week and two days later we had our first hummingbird! The nesting boxes are already full of birds that are nesting, including the tree swallows that zip and dive around our yard.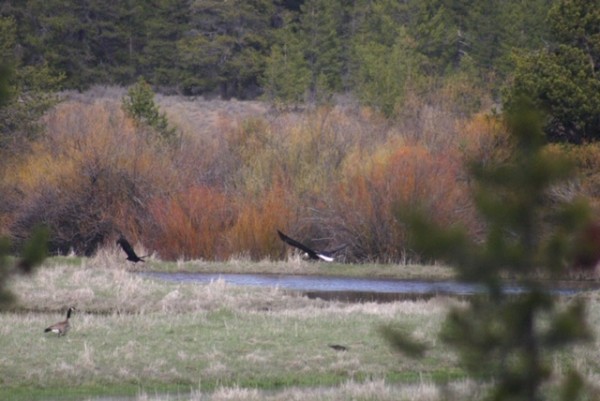 We were particularly surprised to see an eagle land behind our house and then take off chasing a raven. This eagle was huge! It was a thrill to be able to not only see this magnificent bird but to capture some images for my nature journal.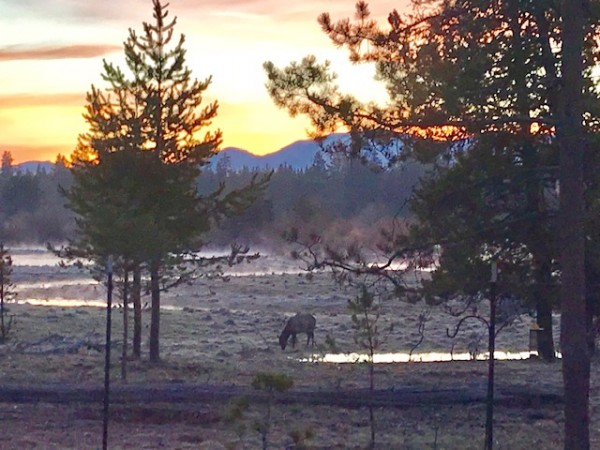 The return of the elk came in April this year as well. We have 7-8 elk that graze behind our house every day early in the morning and sometimes again in the evening. During the day, they hang out among the trees and if they stand still you can't even see them.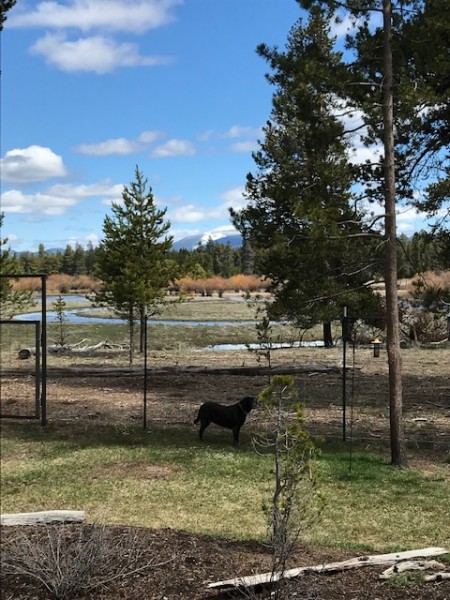 The large snow pack and the heavy rains we received have made the river behind our house rise up higher than we've ever observed in the two years we've lived here. We can't freely walk up and down the riverbank because our path is cut off with a channel of water as it meanders around and then back to the main river.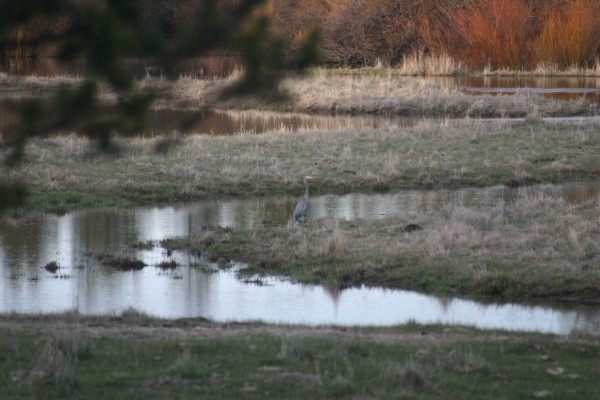 We've seen herons, mallards, and otters in these new waterways right up near our back fence.
One More Image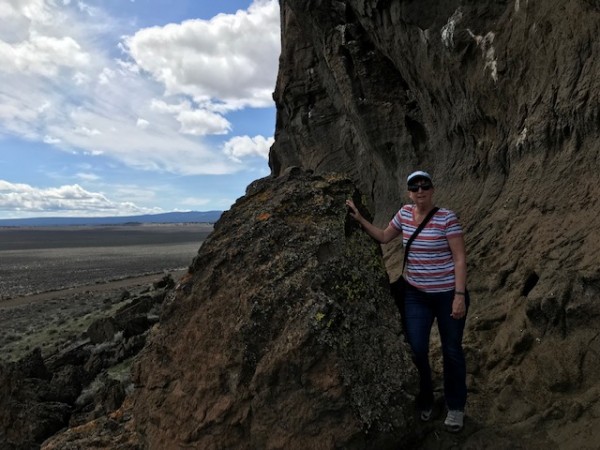 I'm feeling so much stronger now that my hips and muscles are healing from my surgery! We took a more strenuous hike this past week up to Fort Rock in the Oregon Outback. This is a magical place for hiking this time of year. Once at the top, you can see for miles out over the sagebrush and juniper trees. The wind makes a moaning and whistling sound up against the volcanic rocks if you climb up and sit near the rim of the crater. We heard birds like ravens and hawks calling out from their perches high up on the rocks, echoing and bouncing from rim to rim. The wild currants are just getting ready to blossom and the sagebrush isn't far behind in leafing out. What a great afternoon!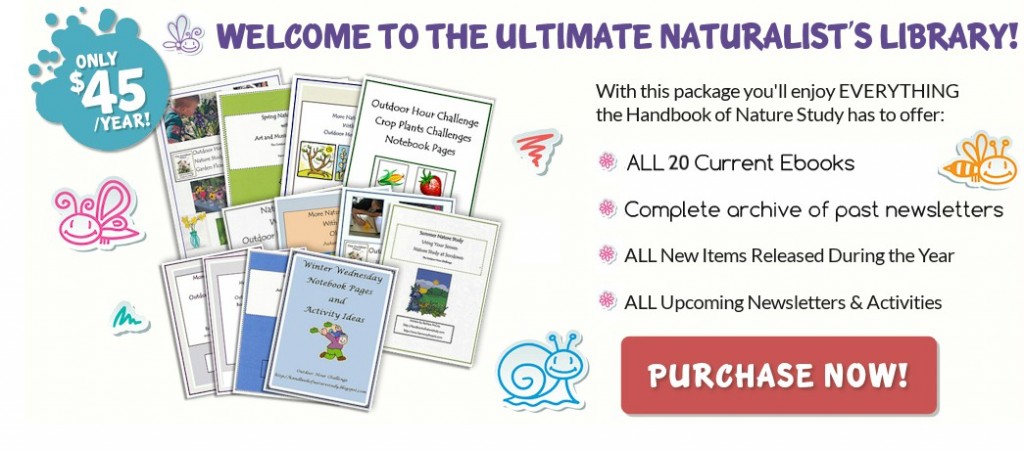 There are many, many nature journal ideas included in the archives of the Handbook of Nature Study newsletters. If you have any level of membership, make sure to download the newsletter index to make finding a topic easy.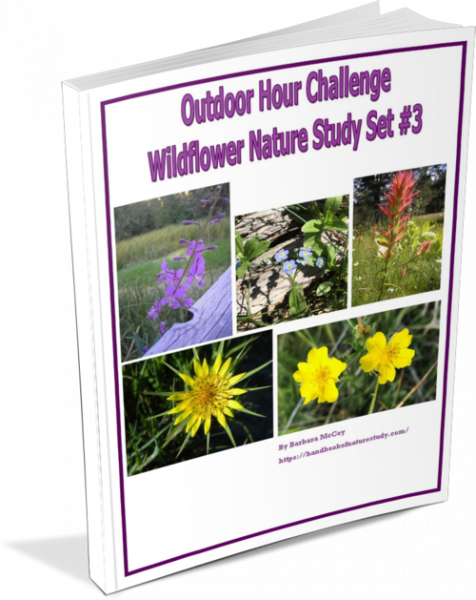 Did you see the new Wildflower ebook? There are five completely new Outdoor Hour Challenges in this ebook for you to enjoy with your family. Please click over and check it out and don't miss the $5 off discount code!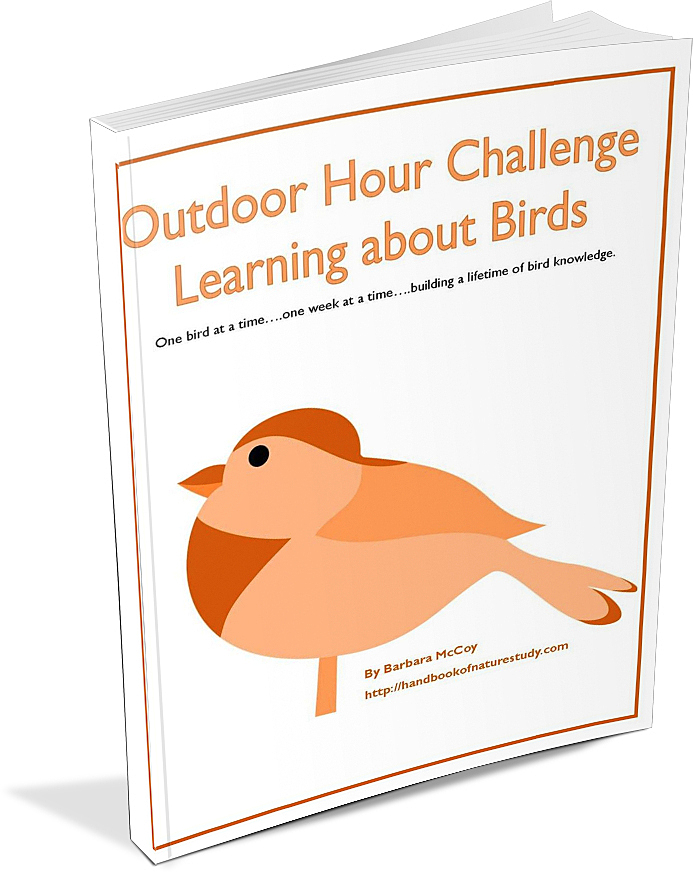 This is the perfect time of year to start a bird nature study unit. If you're just finishing up your science curriculum and you have a few extra days to fill in with some fun nature study, take a look at the Learning About Birds ebook for some ideas and suggestions for making the most of the springtime bird population in your local area.