We're going on a pollen hunt this week!  This Outdoor Hour Challenge you can complete in your own garden or on a hike with wildflowers.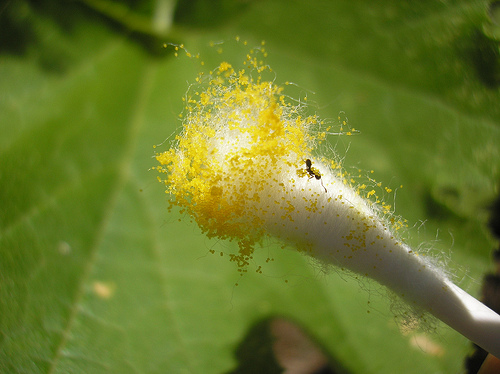 Remember to take a magnifying lens and some Q-tips with you during your outdoor time.
Link to the Archive Outdoor Hour Challenge –
Focus on Garden Flowers #6 Observing Pollen
Don't forget to look for any insects on your flowers collecting pollen.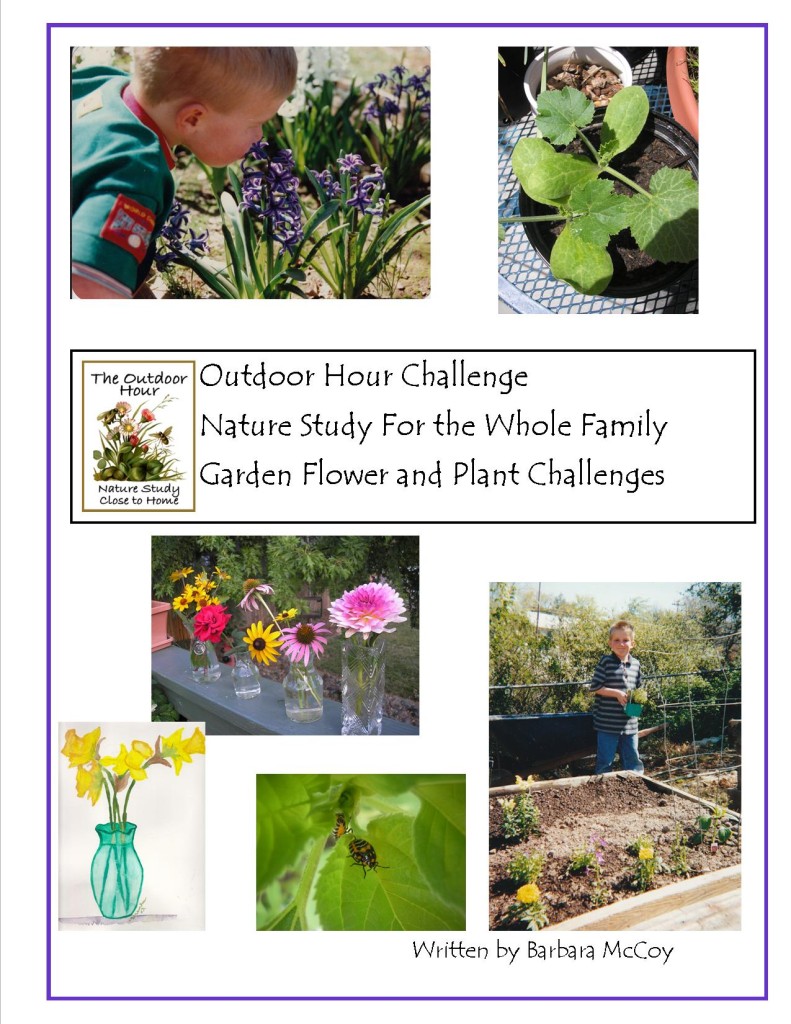 We're continuing to work through the Garden Flower and Plants ebook over the next few weeks. If you own this ebook or have access to it in your Ultimate Naturalist Library, you'll want to get it out and read the first few pages that outline how the ten week series of garden challenges work together and can be done in any order that makes sense to your family. The ebook has planning pages as you choose, observe, and then learn more about each garden flower you study.
If you would like to purchase a membership so you have all of the challenges at your fingertips and the custom notebooking pages too, click over to read all the details and download a sample: Garden Flower and Plant Challenges.