Nature Observer – Nature Journal Project
July 2018
We're experiencing a glorious summer weather pattern where it's hot in the afternoons and very cool at night. It gives us a window of time in the mornings to get out and enjoy a good hike, go for a bike ride, or get things done in the garden before it's too hot to enjoy it. If it gets too hot, we drag the kayak down to the river and enjoy a good float in the cool river water.
Get outside each day to explore a little nature before the temperatures heat up!
Nature journaling is a perfect indoor activity during the summer months. Pull out the journals along with a few art supplies to record your summer nature study discoveries. Give it a try!
Here are my pages from the past few weeks.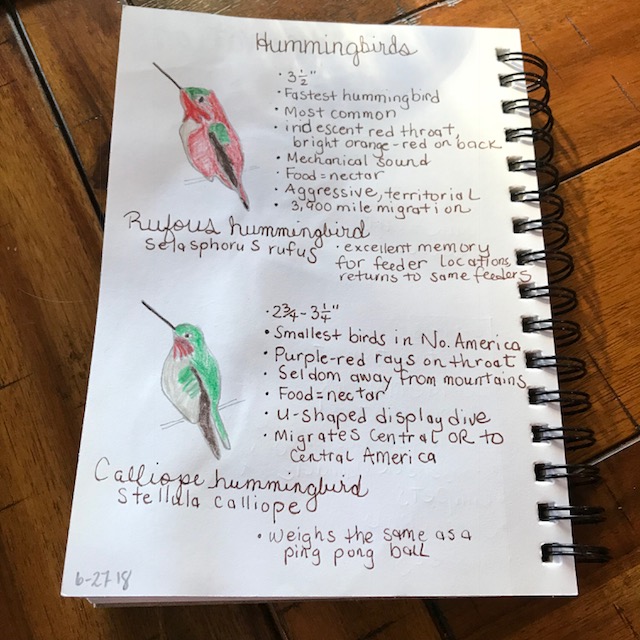 We have two different kinds of hummingbirds visiting our feeders. They are very different and easy to spot. The rufous hummingbird has such a mechanical sound to its wings that you can hear them coming from far away. The calliope hummingbird is very tiny and not as aggressive as the rufous. My page captures both of these amazing creatures.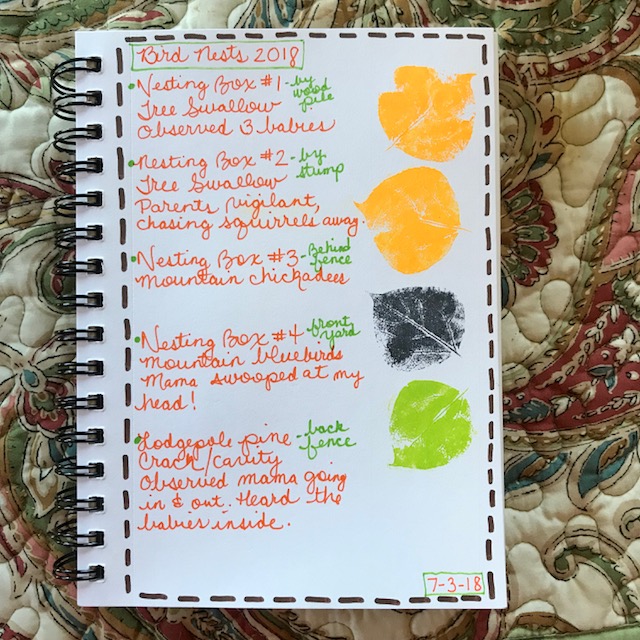 It's been quite a summer for bird's nests in our yard. We've been curious and eager to see who would inhabit our nesting boxes. Well, we had two boxes filled with swallows, one box had mountain bluebirds, another box had chickadees, and the most interesting nest was built in a crack in a pine tree by a pair of pygmy nuthatches. Of course, I wanted to document all of this in my nature journal.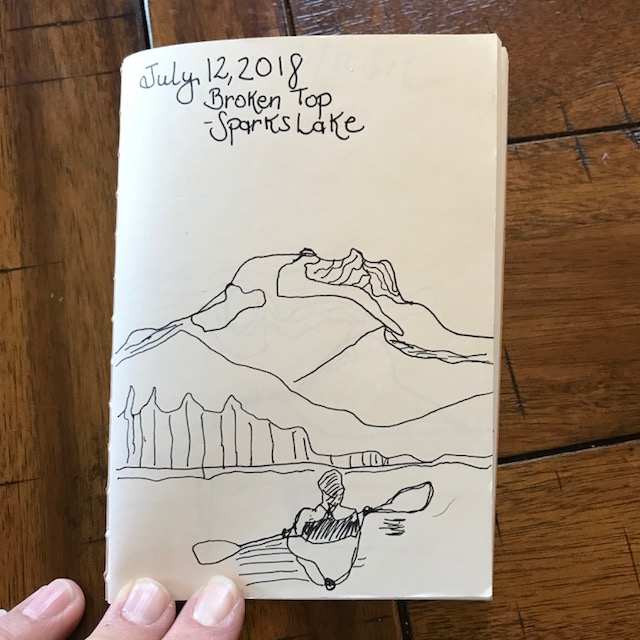 I've started to carry a small sketch book with me along with a pen to capture the random moments that inspire me. This page was done while kayaking at Sparks Lake with my daughter as we paddled towards the South Sister Peak. Love it!

Do you want some more specific nature journal ideas? Click over to my nature journal page and scroll down for the Once a Month Nature Journal Project idea buttons. There's a lot there to keep you busy!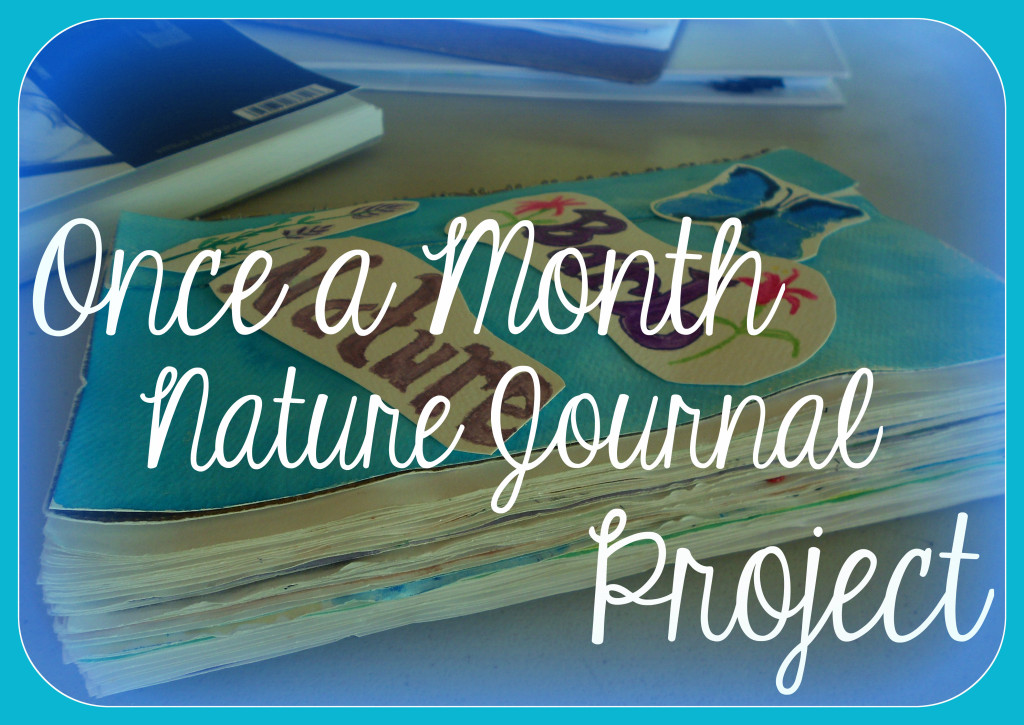 Don't forget that I'm sharing a nature journal page each week on my Instagram account if you want to see the pages as they unfold. Follow me here: Instagram – outdoorhourchallenge. And, if you want to create a page and share it on your Instagram for me to see, use the hashtag #OHCnaturejournal.