In complete honesty, I've spent every available minute this month outdoors enjoying the beauty and unexpected variety of life that seems to have been drawn to our yard. It's very true that if you create a natural space that provides shelter, food, and water, the living creatures will come to visit.
Birds – over 20 kinds!
Insects – mostly bees, butterflies, mosquitoes, snakeflies, gnats, and ants
Amphibians – frogs and toads
Mammals – elk, deer, ground squirrels, Douglas squirrels, gray squirrels, bats
Arthropods – a variety of spiders
The effort to create an inviting environment for nature to come to us has been worth every minute and achy muscle. We're excited to see what the rest of the summer brings to us!
Here are some nature highlights from our month.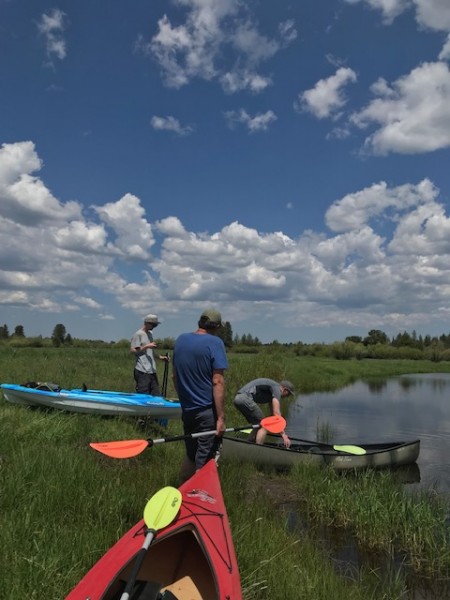 We started the month off with a family paddle down the Little Deschutes River.  The sky was amazing! It doesn't get much better than this when you're out for a smooth water ride: the wildflowers were blooming, the birds were visible (including about a hundred cliff swallows), and the river all to ourselves.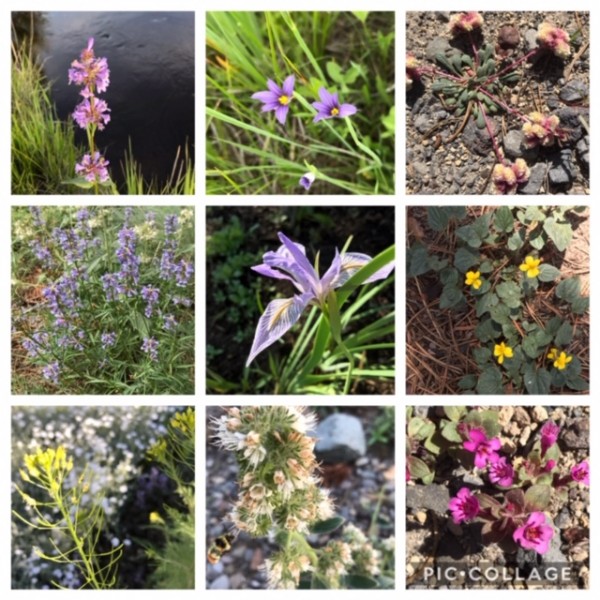 Everywhere I looked this month I spotted a colorful wildflower. I'm keeping a list in my nature journal of all the flowers we see and it's getting rather long. My favorite flower of the month is the wild blue iris. The meadow behind our house came alive with irises for about a week. They stand just above the grass so it looks like a sea of lavender-purple.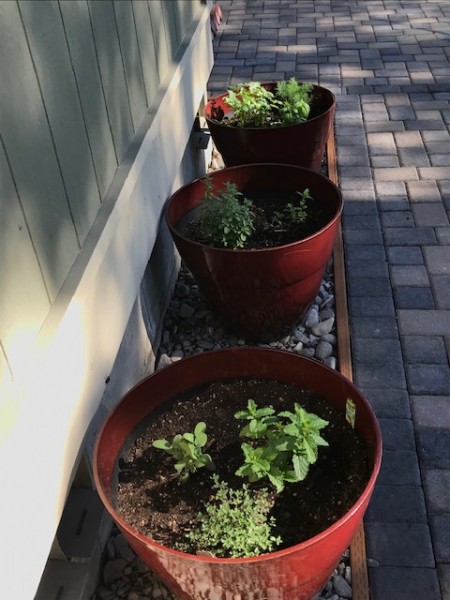 As I have shared here before, we don't live in a place that is highly favorable for growing a traditional vegetable garden. Instead, I've opted to grow fast germinating flowers and some potted herbs. Everything is starting to really shoot up with our warmer weather and I'm anxious to see how they fare over the next few months.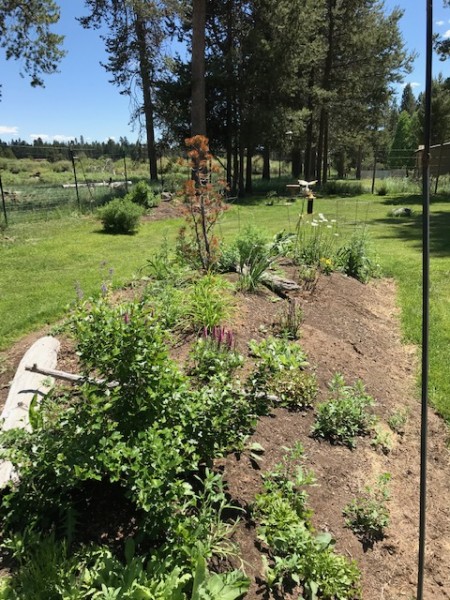 We've been busy transplanting native plants to our newly created garden berms. Each time I find a good candidate, I try to observe the growing conditions so that I can put the transplant where it has a good chance of taking hold. I've moved lupine, salsify, violets, columbine, and grasses. It's all a great experiment to see what does well and what we can move in the future.
I've observed so many pollinators this month in our garden! Mostly bees, but also butterflies have come to land on our flowers. This is a great success for us because we're thinking a lot about the design of the different areas of our yard to be more pollinator friendly.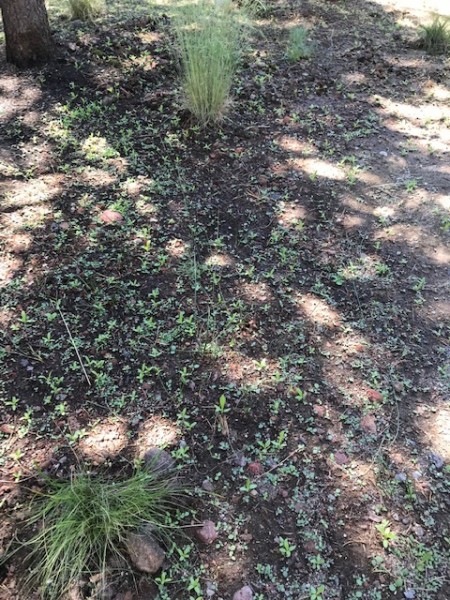 On that note, here's an image of our freshly sprouted wildflower garden that we seeded a few weeks ago. We're taking a gamble that we can get these plants established before the fall frosts come. If we are successful, this should reseed itself each year.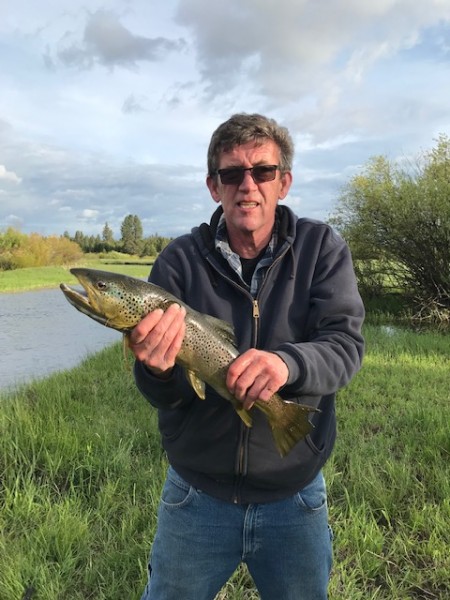 Let me set the record straight. I am not a fisherman. But, I am married to one. This month the season opened on our river behind our house and we were out there several evenings walking and fishing. We had all the boys with us on one of those nights and that was the night my husband caught THE biggest rainbow trout we have ever seen. Look at my hubby's face…joy! In the spirit of fair play, he released this big daddy back into the river to live a little longer. This is why I love him so very much….he knows the nature lover in me admired that fish's beauty and freedom more than I would have a few delicious bites of trout.
Now for a couple of pages from my nature journal.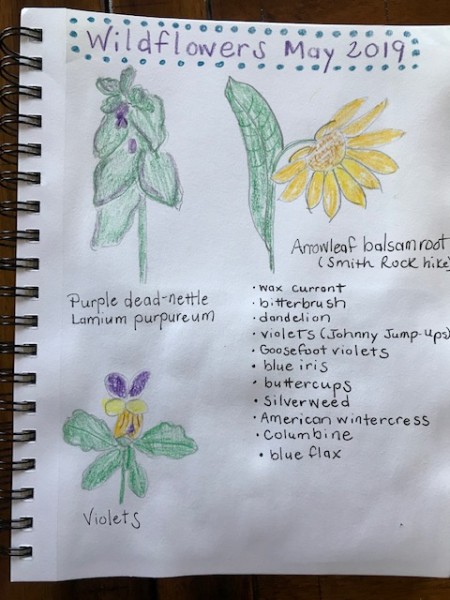 There are so many wildflowers growing on our property this year after the rains of May and early June.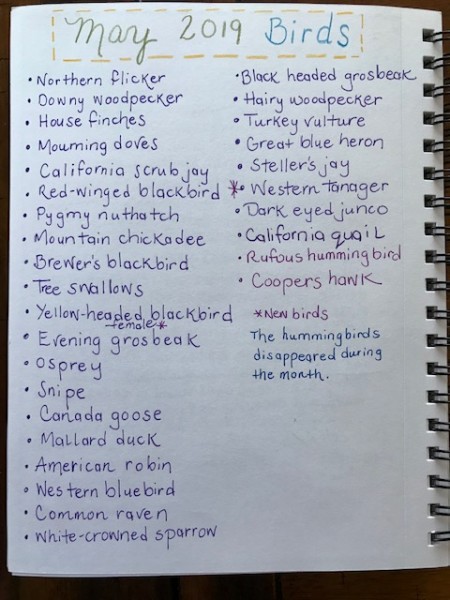 I could call this the "super bird list" since it has so many birds and the addition of a new bird to add to our life list.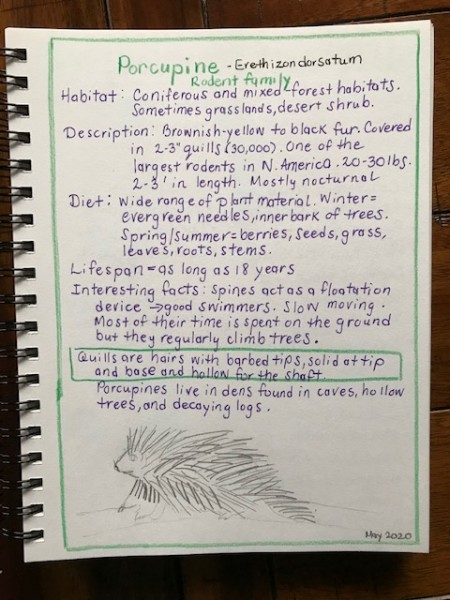 I've been eager to spot a porcupine in the habitat behind our house but have been unsuccessful so far. But, we have seen two dead porcupines on the road near our house. I stopped to look at one of them up close since he wasn't run over but just bumped. This was a first for me to see a real porcupine this intimately and to see the quills and the fur. My admiration grew for porcupines after learning about their unique features and then having the opportunity to see one in real life. This is how advanced preparation is beneficial!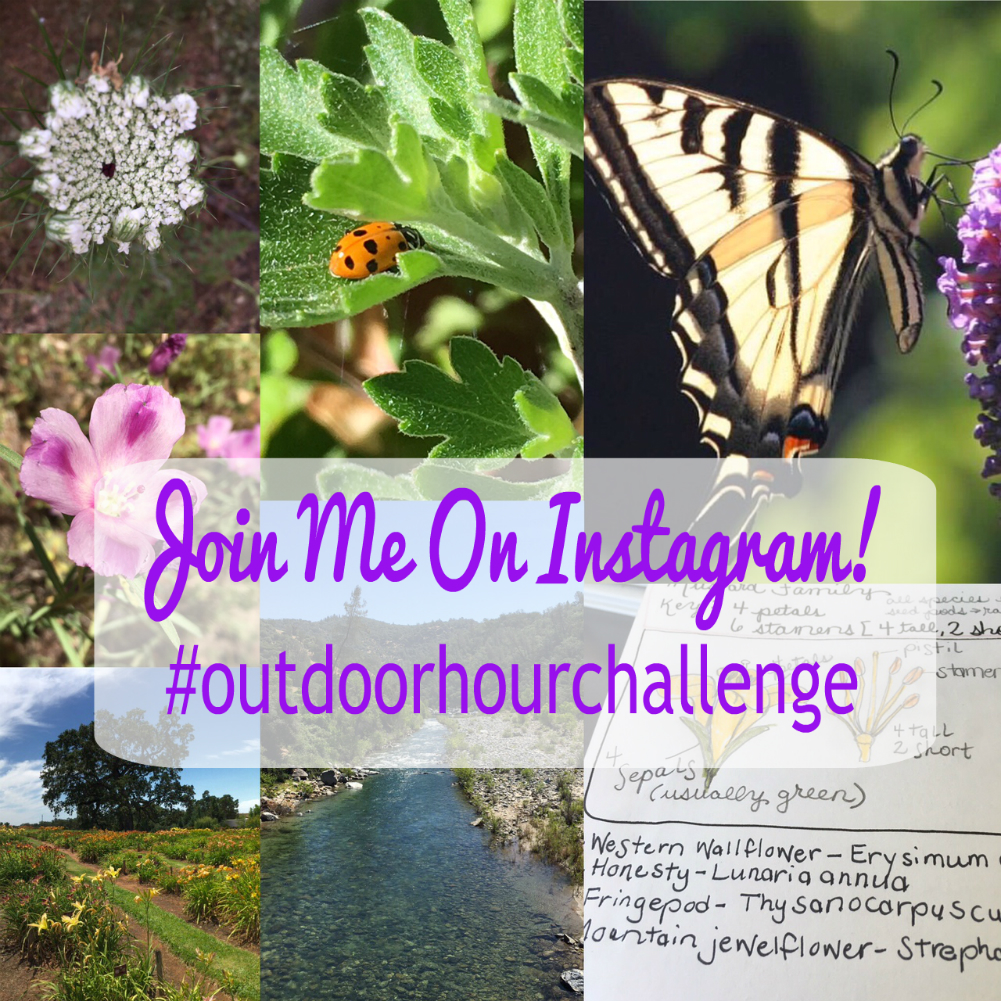 Are you following me on Instagram?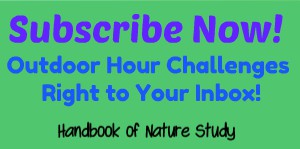 Are you eager to see the new year plan for the Outdoor Hour challenge for 2019-2020? I'm going to be posting a blog entry soon that outlines the plans for the next two years. If you subscribe to my blog, you won't miss it!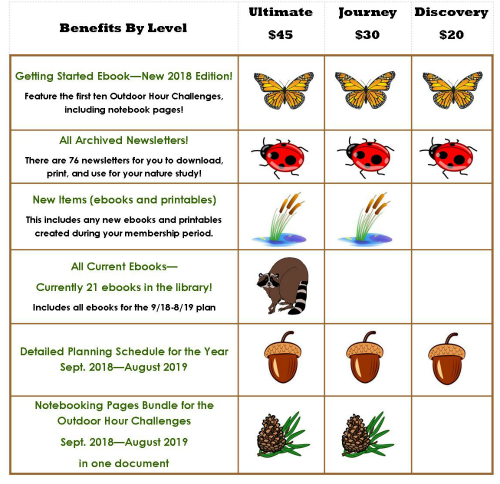 Use the discount code SUMMER5 for $5 off an Ultimate Naturalist Membership. This will give you access to all of the ebooks, newsletter, and printables available only to members. Your membership is good for one year from the time of purchase. Don't wait until September to purchase your membership!