Nature Observer – Nature Journal Project
June 2018
June was packed with lots of outdoor time here in Central Oregon. Most days we were close to home, observing and loving what we discovered in our own yard. But, we also did a bit of traveling to enjoy a completely different habitat. All in all, June has been an excellent month for nature exploring and journaling.
The ocean is a refresher and we were completely delighted with the change of scenery. The ocean waves, the sandy beaches, the tide pools, and the coastal forests made a perfect backdrop for all of our exploring.
Here are my pages for your inspiration: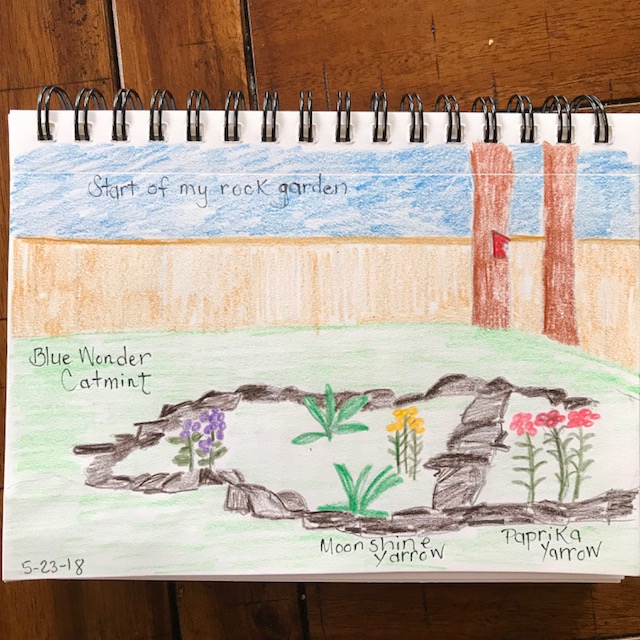 This is the time of year for new plantings and creating new garden spaces. We got a load of free rocks and used them to begin a new section of our rock garden. I found some plants to transplant and purchased a bit of yarrow to fill in the spaces.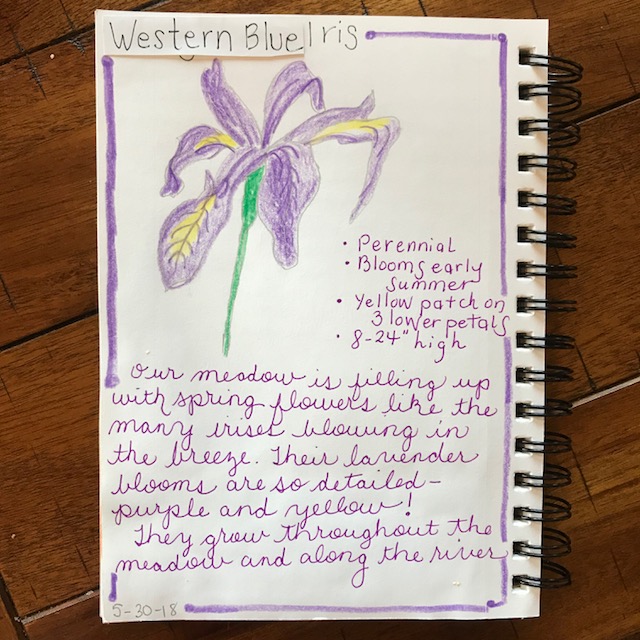 We walk in our meadow just about every day and the purple iris were all blooming the first few weeks of June. I love seeing them as we walk the trail.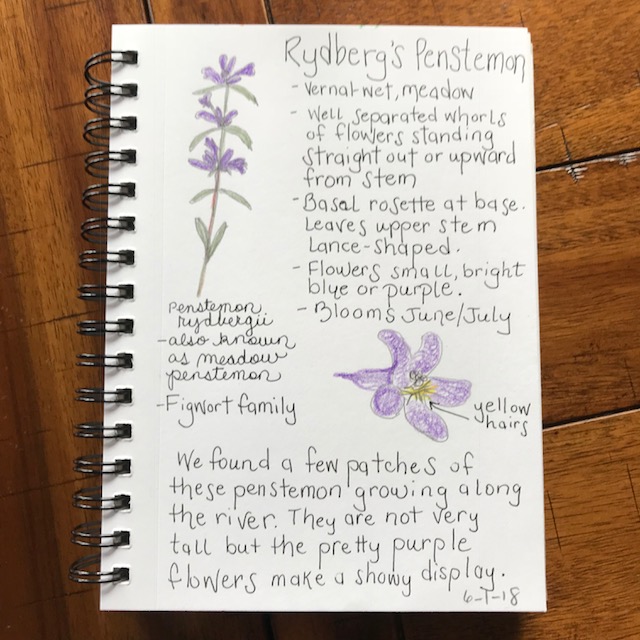 Also from our meadow walks, we noted a "new to us" flower, Rydberg's penstemon.  It's always exciting to discover a new plant to add to our nature journal!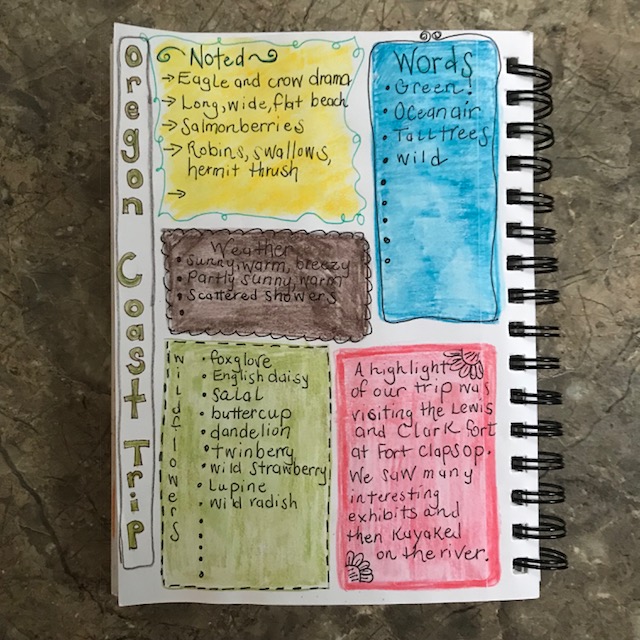 This page is the first of our pages from our coastal trip. I wanted to make some quick notes about a multitude of things we saw during our hikes. I love a good recap page!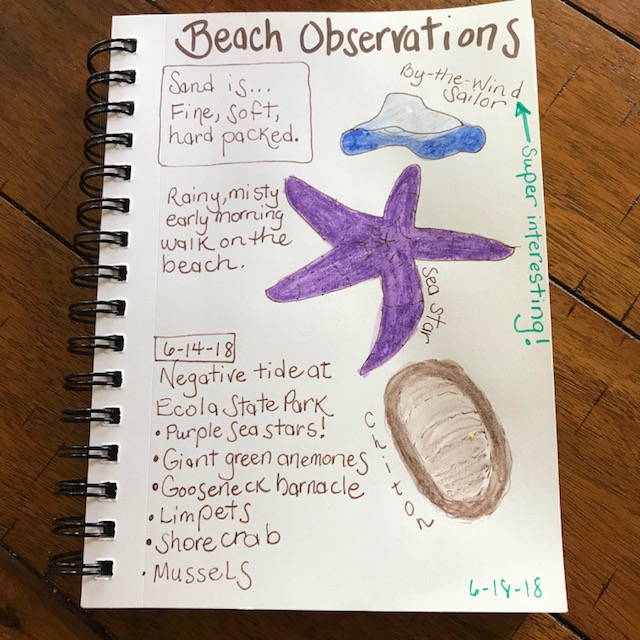 I did my best to create a few sketches with colored pencils that represent a few of the highlights from our trip to the tide pool. I love combining sketches and words on a page.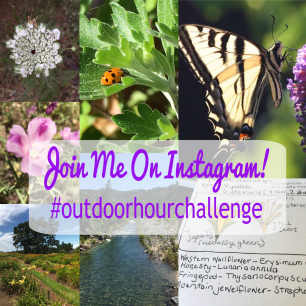 Don't forget that I'm sharing a nature journal page each week on my Instagram account if you want to see the pages as they unfold. Follow me here: Instagram – outdoorhourchallenge. And, if you want to create a page and share it on your Instagram for me to see, use the hashtag #OHCnaturejournal.