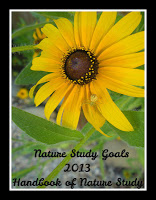 Nature Study Goals 2013 – What Did I Accomplish?
Goal vs. Accomplishments (original goals)
1. Study and journal ten new birds – Completed five new birds: Pine Siskin, Red-Shouldered Hawk, Mountain Chickadee, Spotted Towhee, and Common Raven.
2. Study and journal five new trees –  NONE! What happened there?
3. Study and journal five new shrubs – Completed four shrubs: Toyon Berry, Chamise, Western Redbud, and Chinquain.
4. Take four new hikes: Completed all four!
5. Visit Yosemite National Park in all four seasons- Spring, Summer, and Autumn completed. Winter is coming up in January 2014.
6. Fifteen rocks collected and studied – We completed six of the fifteen rocks. This was a lot harder than I thought so we will make this a long term project.
Yosemite Oct 2013 – Hiking Buddies
What Did I Learn?
The lesson I learned from these year long goals is that you need to keep any goals right in front of you at all times to remind you of your progress. I did make planner pages for most of the goals but I filed them too far back in my planner. I need to look at them each month and pick a few to work on at a time.
Bike Tour down Kilauea Volcano in Hawaii Volcanoes National Park- November 2013
I also learned that my interests change over time. I love following my passions and right now I am inspired by the December Newsletter to visit more national parks…even some far away. I love the idea behind the national parks and during 2014 I will be sharing some more of my thoughts on that topic.
What About New Goals For 2014?
I will be sharing my new 2014 nature study goals soon. If you decide to make some goals for you and your family, please share them with me. You can leave me a comment or leave me a link to come look on your blog.
Top of Vernal Falls – Mom and Son Trip May 2013
Last Thoughts
This has been a year of huge change in my life…our family has grown and stretched in amazing ways. My biggest personal change has been my sixty pound weight loss. I can now hike farther and faster than I ever could and it has opened up a whole new life for my husband and I. We now can set bigger goals for doing more things on trips and share incredible experiences together.
My middle son and constant outdoor companion has moved to New York. He now scours the woods near his new home and shares many of those experiences with me through text and photos.
Mr. B – Nicaragua 2013
My daughter traveled to Bolivia and Peru while my youngest son traveled to Nicaragua. Both experienced the wonders of a habitat far different than our own. I loved hearing of their adventures and relived their travel through photos they brought home to share.  Mr. B is hoping to go to Peru for an extended period of time in 2014…looking forward to seeing his experiences!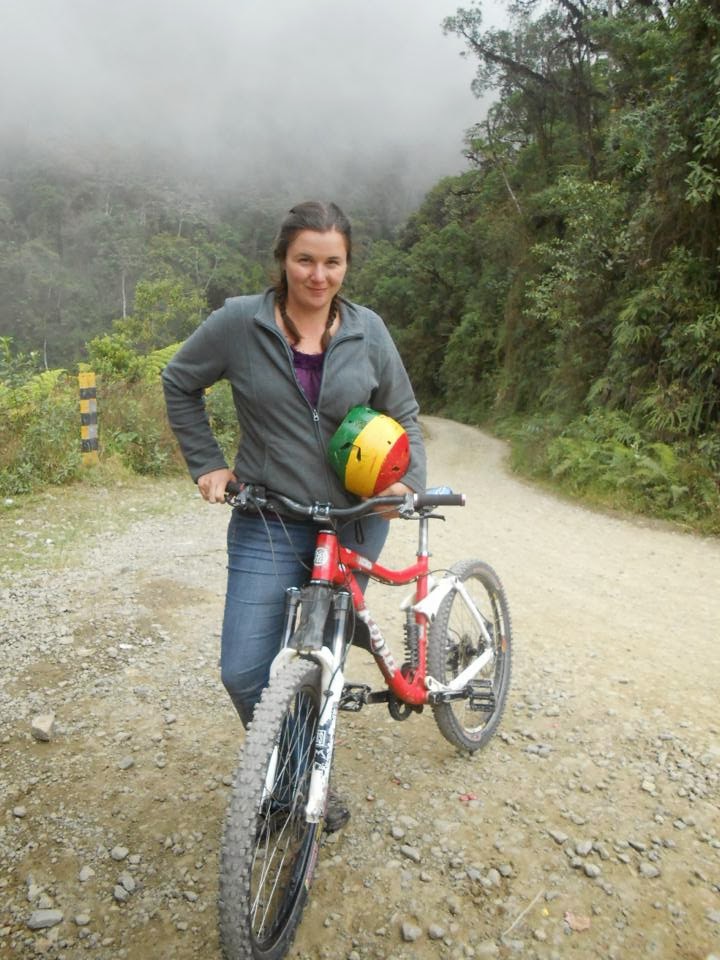 Death Road Bike Tour in Bolivia – My daughter loved it!
I am so glad that over the years we shared the outdoors together creating memories and a growing confidence about not only traveling the world but experiencing the flora and fauna at the same time.
I hope this encourages you in your own endeavors to create nature study experiences with your children. Nature study will shape who they are on the inside as they learn to appreciate the creation we have right at home and then beyond.