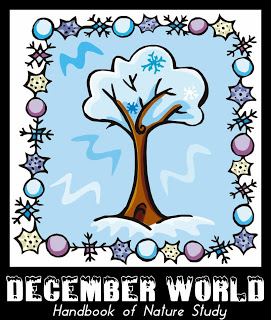 Outdoor Hour Challenge
December World Observations
This challenge will help you appreciate your world during the month of December. This slowing down to make careful observations during December will help your child have something to compare with in each successive season. Learning the cycles of the natural world helps your child gain confidence by being about to distinguish the joys and blessings of each month of the year.
We have make careful observations in the past using the challenges listed below. If you would like an additional challenge, use the Shadows and Silhouettes activity below.
November World  with free printable notebook page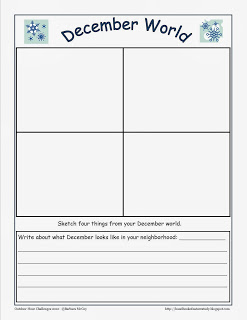 Additional Activity:
Shadows and Silhouettes
This really simple photo challenge can be accomplished at any time of the year. Before setting out for your outdoor time, sit with your children and discuss what a shadow and a silhouette are and how to find them. Allow them to take a photo of any shadows or silhouettes they observe during your nature walk. Print one or two of the photos for their nature journal.
Read my thoughts on using digital photography in nature study.
Complete a tree silhouette chalk pastel drawing using Hodgepodge Mom's free tutorial.
Please note the links above are my Amazon.com affiliate links. I own, use, and highly recommend both books for your family.
You may wish to follow my Nature Study – Winter Pinterest Board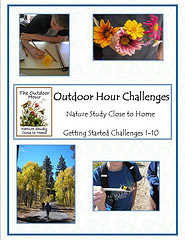 Getting Started Suggestion:
If you already own the Getting Started ebook, complete Outdoor Hour Challenge #2. Finding words to record in your nature journal after your walk outside is an easy way to remember the experience. Make sure to discuss the walk afterwards with your child and then help them complete the accompanying notebook page for this challenge.