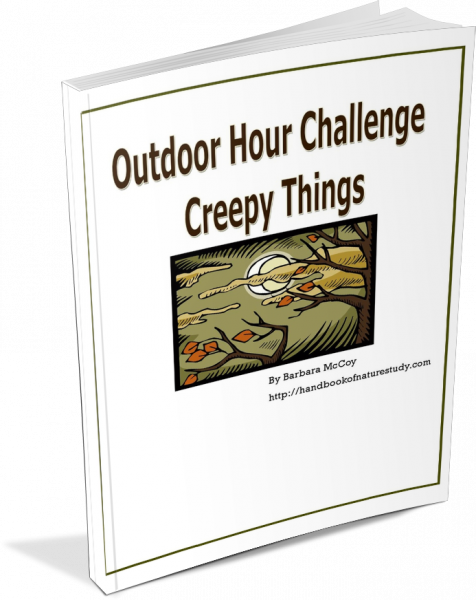 New Ebook is Now Available to Members!
The Creepy Things ebook is now ready for you to download and use with your family. This is one of the ebooks we'll be working through later in the 2019-2020 plans.  I learned a lot about so many things as I wrote this set of challenges and I know you will too!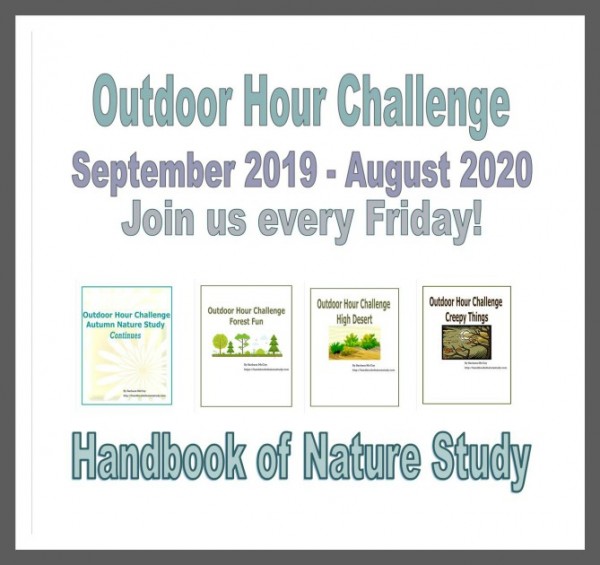 There are 10 brand new Outdoor Hour Challenges for you to complete as part of your nature study lessons with your children. These Challenges are not based on information in the Handbook of Nature Study by Anna Botsford Comstock. You'll be using internet links and field guides to glean information about each topic.
This 46 page digital ebook has 10 challenges and supplemental activities that will help you learn about things that you may have wondered about in the past but considered too "creepy" or scary to learn about in person.
There are multiple custom notebooking pages for each of the topics. You can choose from simple notebook pages or more advanced notebooking pages.
There are 7 coloring pages.
Sample: Print an ebook sample here: Creepy Things Ebook Sample
Here are the specific topics included in this ebook:
Banana slug
Tarantula/Tarantula hawk
Black Widow
Scorpion
Leech
Muskrat
Sphinx moth
Cicada
Millipede
Poison oak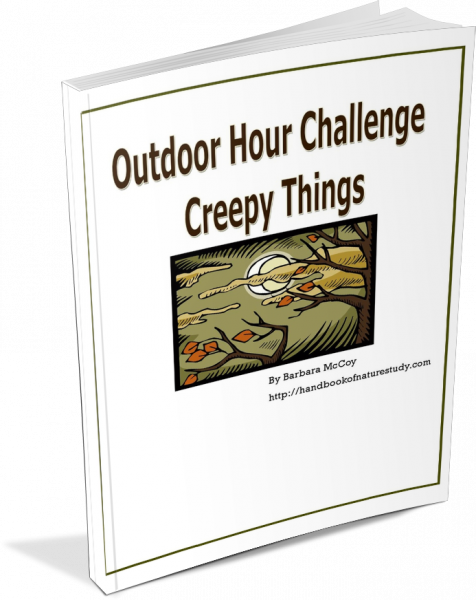 How do you get the new Creepy Things ebook?
Members of the Ultimate Naturalist and Journey levels have access to the new ebook in their library. You need to click the "Members Area" button at the top of the website, sign into your account, and the ebook is there to download and save for your family to use when desired.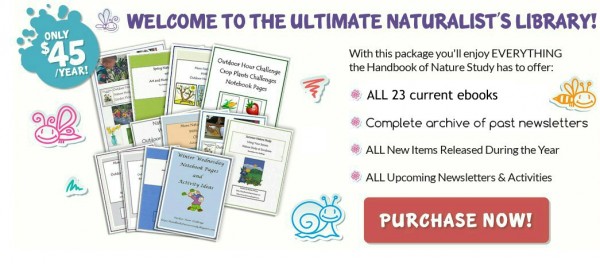 If you don't have a membership yet, I'm offering a $5 off discount code that will be good towards your Ultimate Naturalist membership.
Discount Code: OHC10