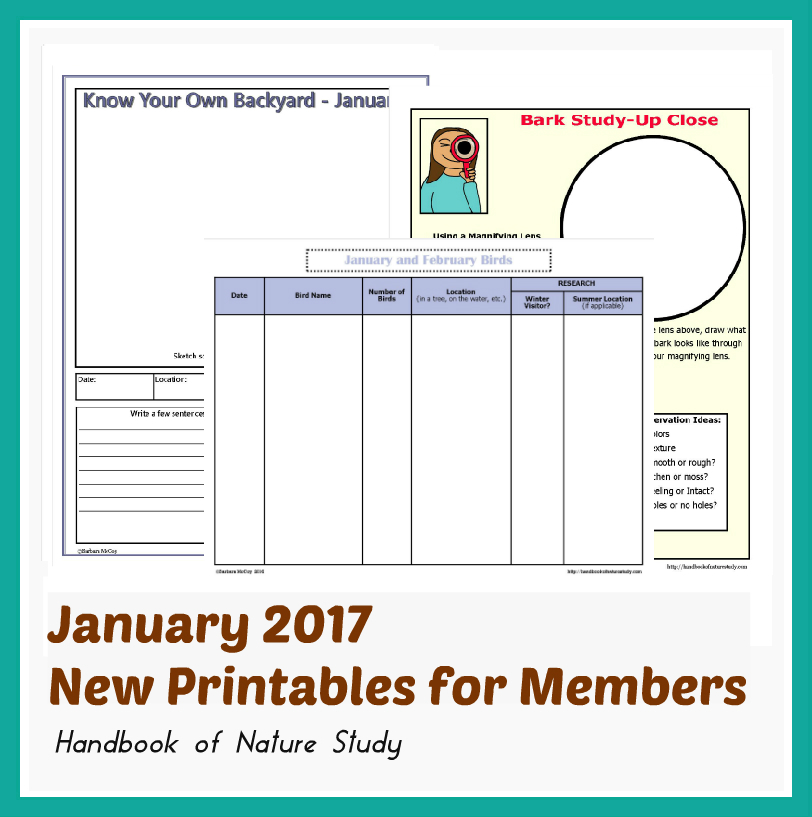 New this month in the Member's Library:
1. Bark Study – Up Close: This is the perfect place to record your winter tree study as you focus on the bark.
2. Know Your Own Backyard – January: Use this notebook page to record a sketch and some details after you complete a backyard nature study. This is the focus of the January 2017 newsletter and you will find many ideas to help you get started.
3. January and February Bird List Notebook Page: This is for your January and February bird nature journal entry. We love to keep track of our winter birds and this is a simple chart that you can use to keep a running record of birds you observe in your own backyard.
For a complete list of member's printables, click the button below for a printable list.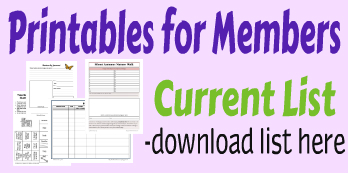 Please note that Ultimate Naturalist and Journey level members have access to members only printables each month in addition to the newsletter printables. You will need to log into your account and then go to the "Other Releases" section. You can download a complete list of printables available to members here: