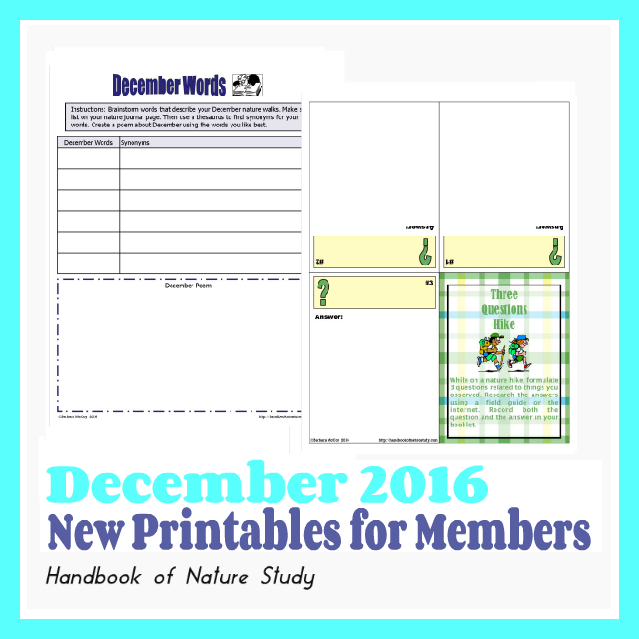 New this month in the Member's Library:
1. 3 Questions Nature Walk Folding Journal: Use this printable as a follow up to your 3 Questions Nature Walk. There is a page for each question and the answer. Suggestions for a 3 Questions Nature Walk are in the December 2016 newsletter.
2. December Words and Poem Notebook Page: Have some fun with words this month by brainstorming words that describe your natural December world. This page has a place for you to write words that describe December, find synonyms in the thesaurus, and then create a creative poem about the month of December.
For a complete list of member's printables, click the button below for a printable list.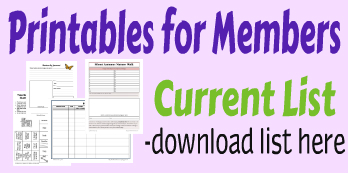 Please note that Ultimate Naturalist and Journey level members have access to members only printables each month in addition to the newsletter printables. You will need to log into your account and then go to the "Other Releases" section. You can download a complete list of printables available to members here: