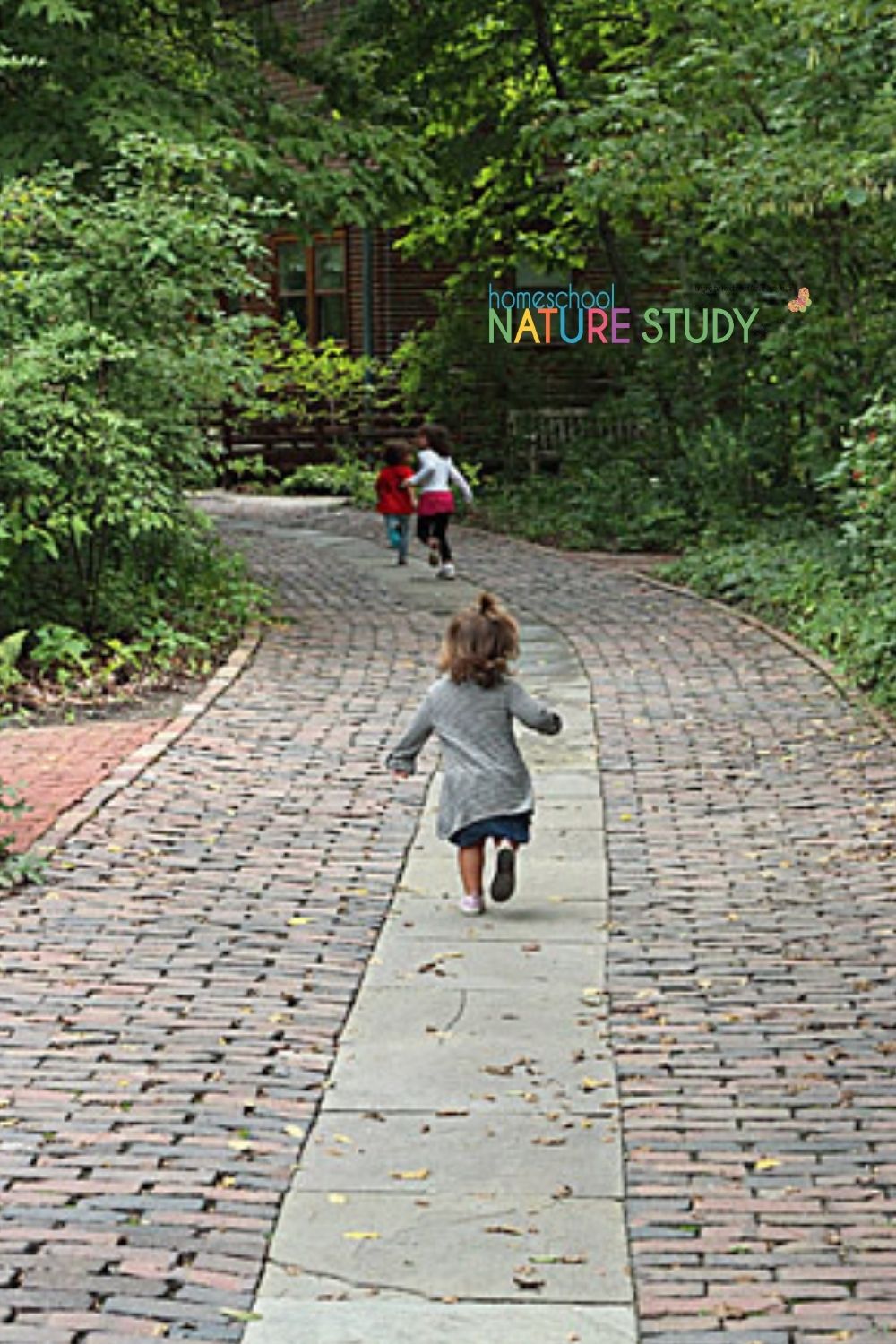 Does the thought of doing nature studies intimidate you? Have any of these myths stopped you from studying nature with your kids? Here is how to overcome 3 nature study myths that get in the way for many homeschoolers.
Right now it is cold outside and I'll admit— I'm a fair-weather nature walker! 🙂 But these solutions will help you overcome nature study myths.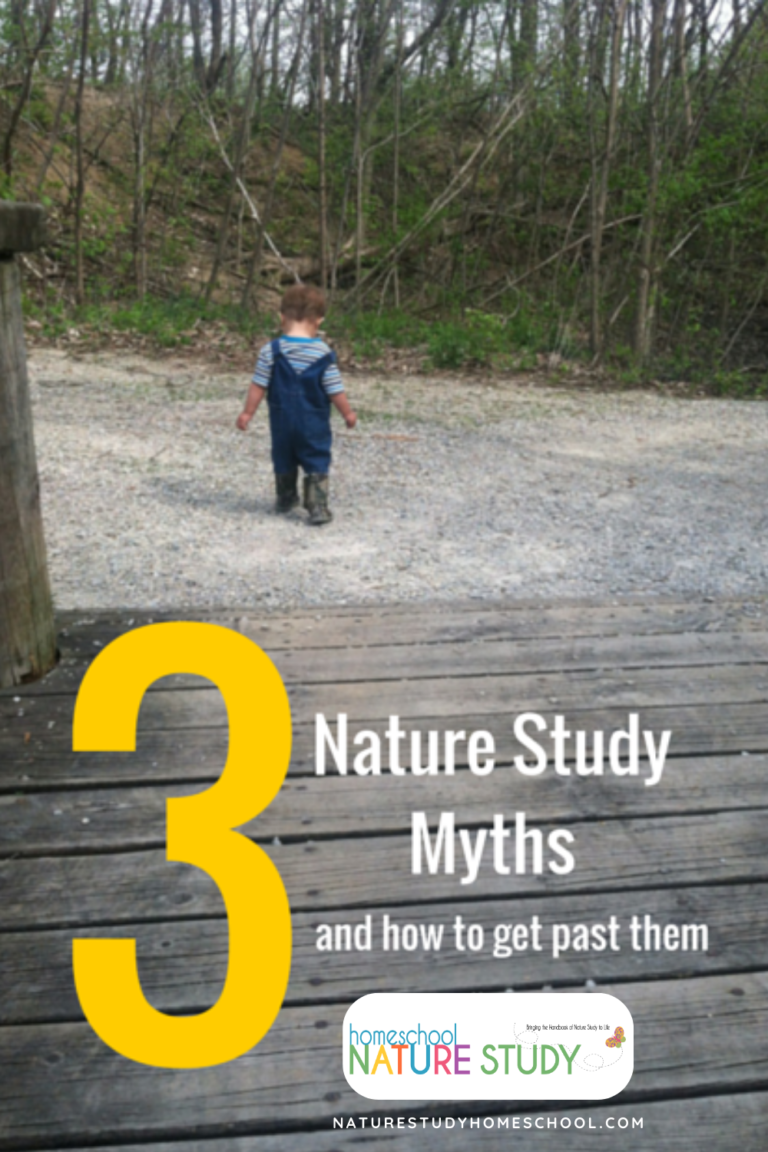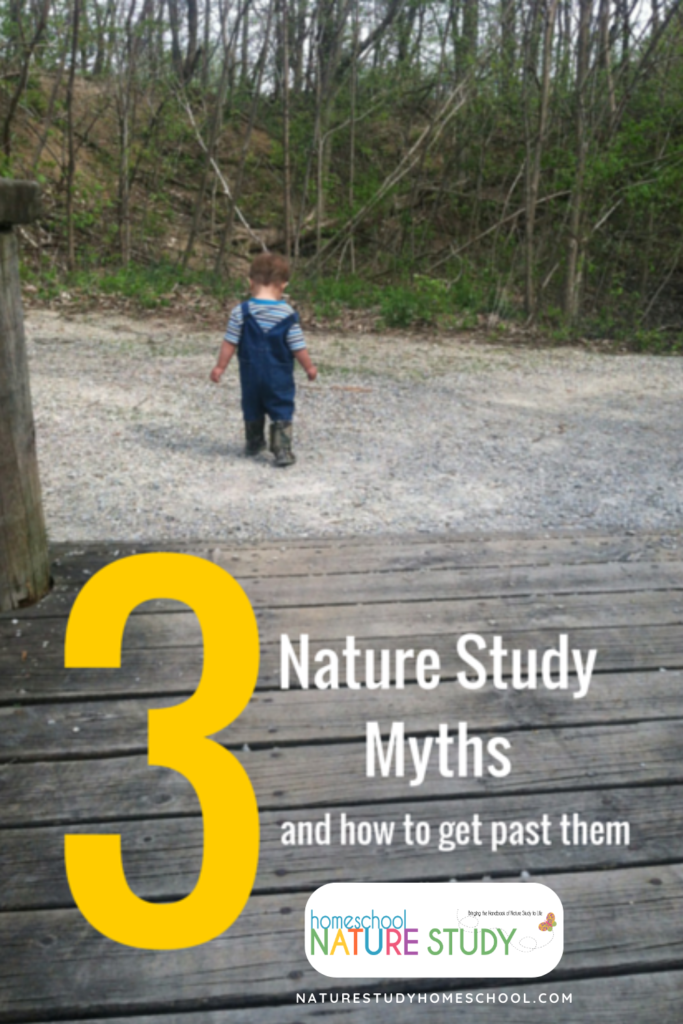 3 Popular Nature Study Myths
1. You must be able to identify every leaf, animal track, songbird and seed.
Guess what? You do not need to be a nature expert in order to enjoy nature studies! Pick up a couple of nature handbooks and learn along with your children! Here is more on The Handbook of Nature Study.
2. You must go on a 5 mile hike uphill both ways to make it count as a nature walk.
If you are a mom of toddlers or preschoolers, the thought of taking them far from home (or a bathroom) can cause you to dread going on a nature hike. I'll tell you one of my secrets— our backyard is one of our favorite nature adventurelands! We have a normal suburban backyard but if you look, there are many natural treasures out there to be discovered.
Our local museum also has several different types of gardens on its campus. I love to take my children there because it is close to home, close to a bathroom, and a do-able outing for me with several young children. Someday I would love to be able to take my kids on longer hikes, but for this season, close to home is where we will do our nature observations.
3. Your kids must love nature in order to do a nature study.
Honestly, I rarely tell my kids, "Hey, we're going on a nature walk!" Usually we all just need to get out and burn off some energy. I just happen to take them to places where it is easy to find things to observe. While they are walking (or running) I often engage them in a game of I Spy or I'm thinking of something… red, up high etc. These simple games help teach my kids observation skills. Then when we are out and about, they are used to looking at their surroundings and often find critters, leaves, rocks, twigs and more on their own.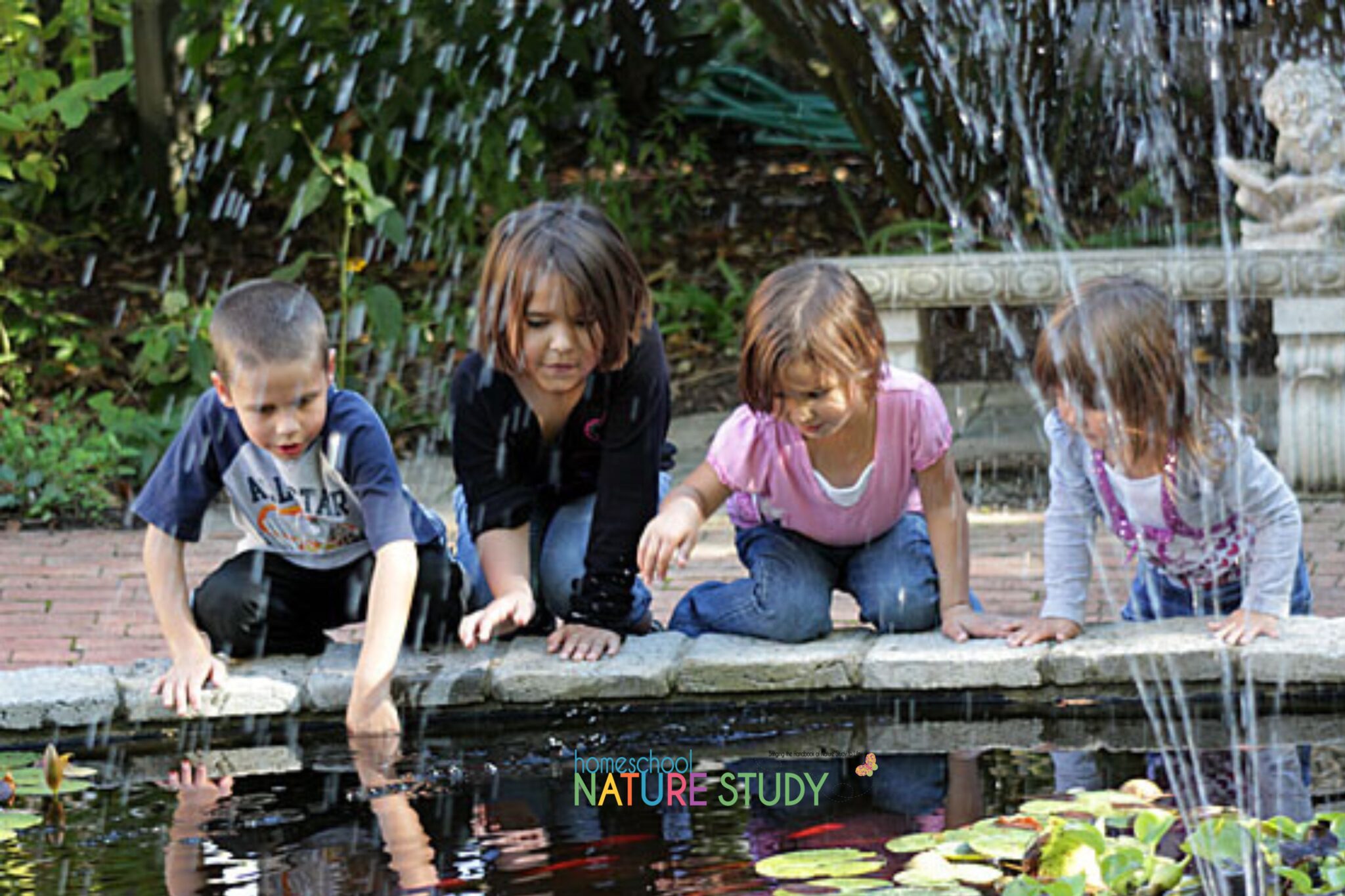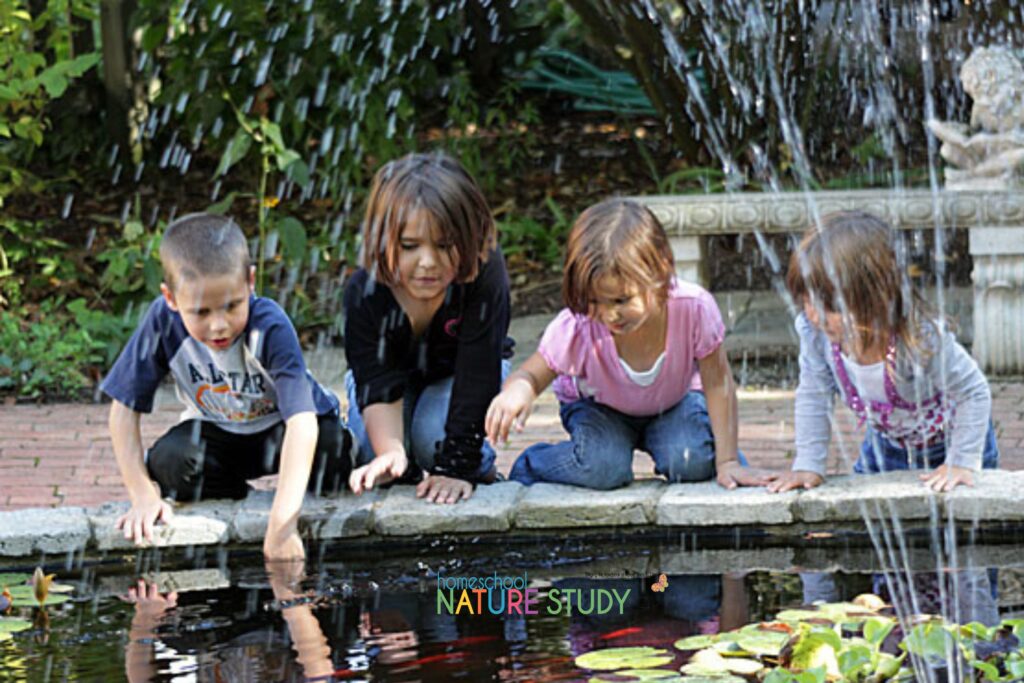 Resources For Nature Study in Your Homeschool
If you've been hesitant to start nature studies with your kids, the following resources offer great tips on how to get started:
Included in Homeschool Nature Study membership!
The Outdoor Hour Challenges Bring The Handbook of Nature Study to Life in Your Homeschool!
For even more homeschool nature study ideas for all seasons, join us in Homeschool Nature Study membership! You'll receive new ideas each and every week that require little or no prep – all bringing the Handbook of Nature Study to life in your homeschool!
Be inspired. Be encouraged. Get outdoors!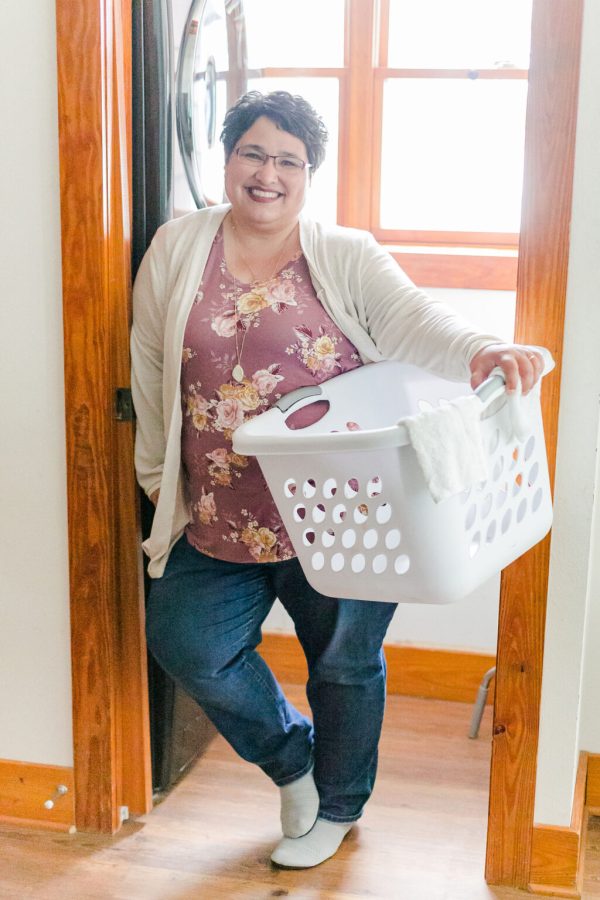 Maureen helps Christian mompreneurs operate their business from a place of joy, purpose, and excellence because they are clear on how their business is serving their family and others. As a homeschool mom, she believes success at home AND business without the mom-guilt, stress and burn-out is possible! Outside of work, she loves having good conversations over a hot chai or GT Gingerberry kombucha and spending time with her husband and seven children. Visit her at MaureenSpell.com