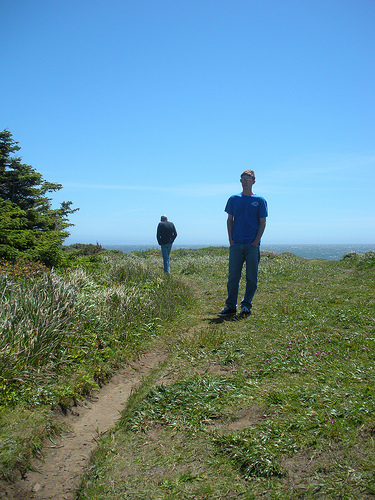 I just need to face the facts and accept that my boys are now the family leaders when it comes to hiking. They shoot ahead and find all sorts of things to be interested in as they hike along together. My hubby and I take a slower pace but then again, I am always stopping to capture some of the images that inspire me.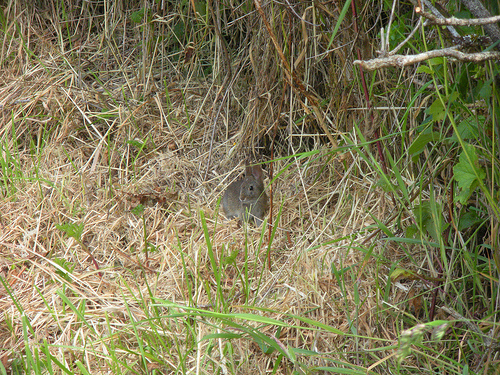 This is a photo Mr. B took while we were hiking down to the beach. The rabbits like to hide alongside the trail and since the boys were ahead of us, they spotted the cute little beach bunnies first.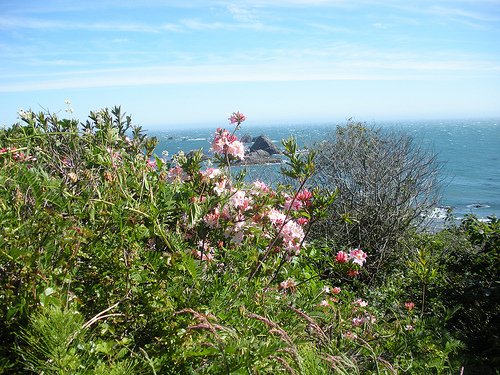 The trail winds down the cliff and the wild azaleas are amazing in June. The pink against the blue backdrop of the ocean and sky is dazzling. This is at Harris Beach State Park….our favorite.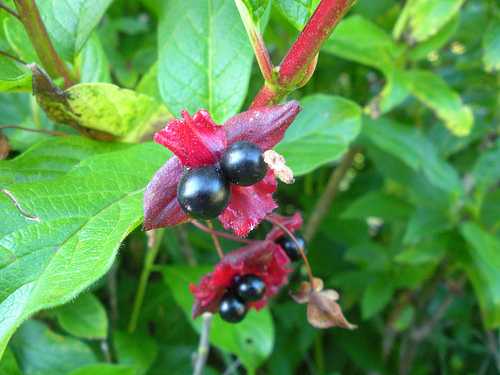 Here is one of the many types of berries that are to be found on the coast trails. Twinberry Honeysuckle is such a great shape and color. I am going to be drawing it in my nature journal this week as I catch up on my journaling.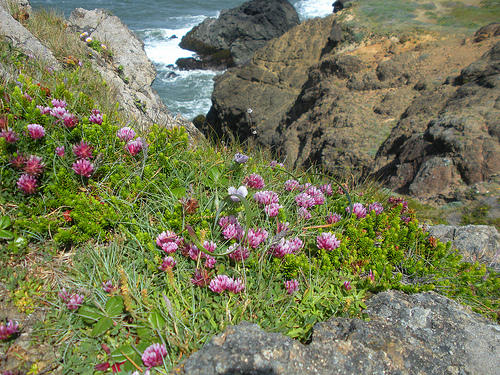 We hiked another section of the Oregon Coast Trail which leads down to the Indian Sands. This area of dunes leads down to a rocky steep coastline and the views both north and south are amazing.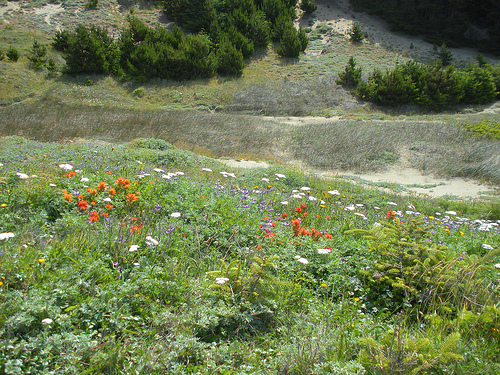 Here is a better look at the dunes covered with wildflowers in June. Indian paintbrush, clover, beach strawberries, Douglas irises, lupine, dandelions, yarrow, and many more are found growing low to the sand….it is always windy here so be ready to be blasted with sand if you hike down to the edge.
Here is a close-up of one of my favorite plants…salal.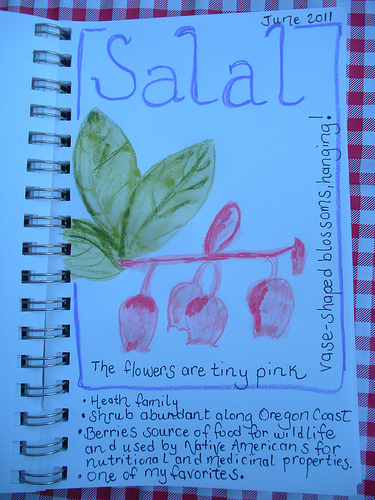 It made it into my nature journal on this trip. After dinner, I would sit at the picnic table and review with my field guide all the things that we saw that day. I then would pull out my nature journal, watercolor pencils, and my Sharpie Ultra Fine Tip pen and I am all ready to record a special subject from our day. It only takes a few minutes and it is a wonderful way to add another layer to your hiking experiences.
So there you have a glimpse into our coastal hikes which I think we ended up putting in about twenty miles over the course of four days. I can think of no better way to get to know an area.
You can read about our tidepool adventures in this entry: Oregon Coast-Tidepools of Wonder.