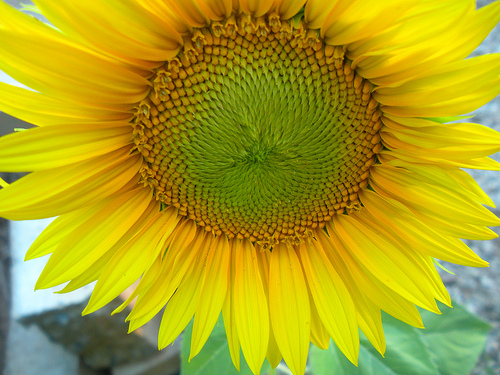 It looks like it is almost time! As I tour my garden this week I notice that all the blooming plants have buds just waiting to burst out in color. This is the first of our sunflowers….sprouted up under the birdfeeder all on its own. What joy to find this waiting for me this morning! Promises of more are all over the garden and I will soon be using THIS tutorial to make some oil pastel artwork. I am thinking of inviting some friends over to join me and to spend an afternoon creating sunflower art.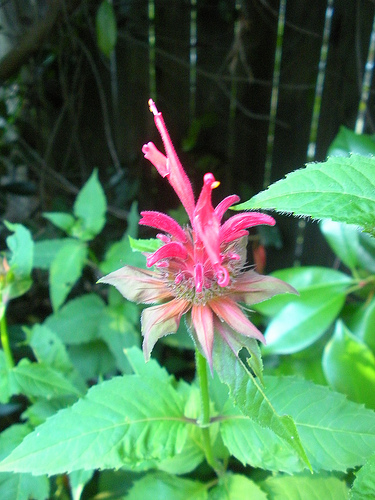 The Bee Balm has filled an area in the butterfly garden and can see this going on a canvas as well. Wait until you see it in full bloom! The reds and the fluffiness remind me of butterfly's wings.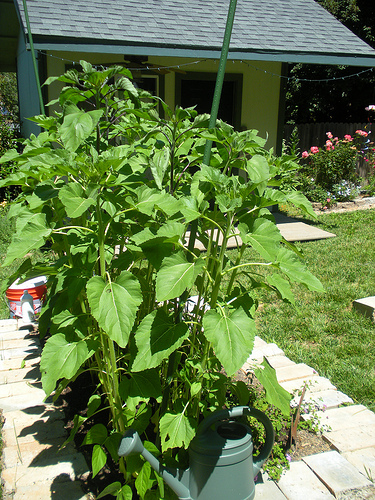 Here is my sunflower box….it is bursting with tall healthy plants and since I mixed the seed varieties it will be interesting to see the color palette once it starts to show its blooms.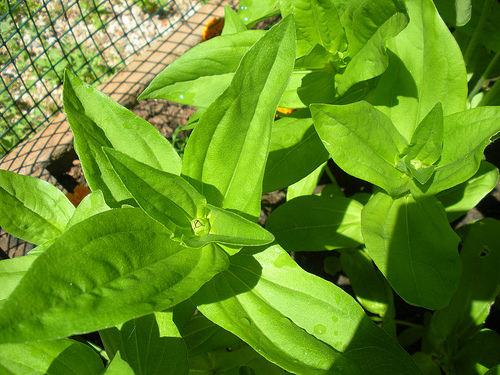 The zinnias are going to be amazing soon! I love zinnias and we will fill up vase after vase of them to put on the kitchen table. This year we will capture them with paints too!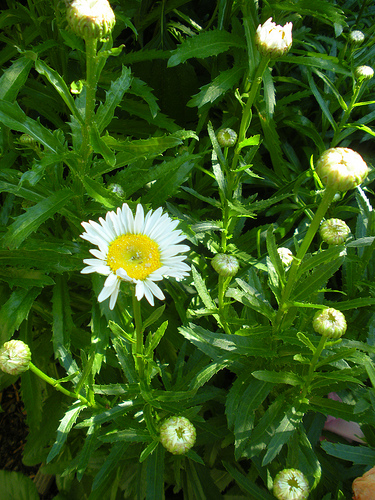 Daisies are a new addition to our flower garden. I have visions of a whole box filled with them as the years go by….just like in Pride and Prejudice where Jane and Elizabeth are out in the garden cutting baskets of flowers. I can dream can't I?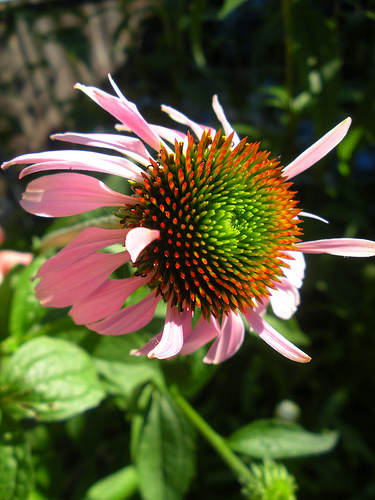 Coneflowers at last! This the first real flower blooming but there are about a hundred ready to bloom. I will cut some for vases and use some in a still life just as soon as I get my self motivated.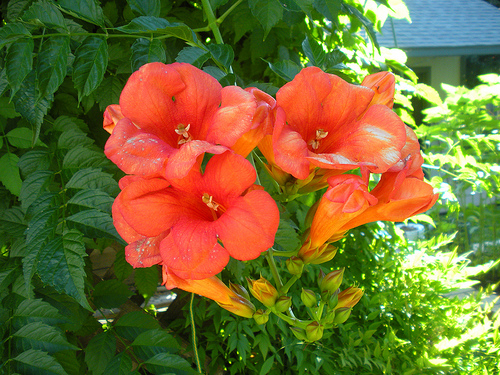 Our trumpet vines are blooming around the edges and the hummingbirds have moved from the feeders to the flowers….they must taste good because there are a number of birds that stop by each day to buzz in and out of the blossoms. It is so fascinating to watch as they hover over the vines and sip the nectar.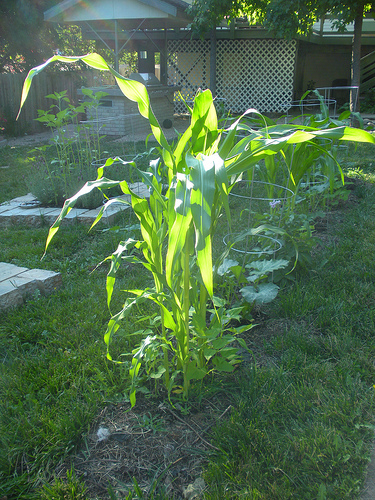 Couldn't resist including an image of the Three Sisters Garden in the early morning light…delightful. Pretty soon I will not be able to walk between the rows because the plants are growing so much. I will keep you posted on the progress of the section of the garden….right now the most striking part of the garden is the HUGE leaves on the pumpkins.
There you have our garden update for the week….mostly about the Artist Garden and my plans for using the plants and flowers as subjects for my artwork. Soon…..stay tuned.



Jami's Tuesday Garden Party meme is open from Tuesday to Thursday so there is still time for you to jump in and participate!