We can't get too close to our winter cattails because they're in a pond surrounded by icy waters. But, we saw them from a distance as we took a nice winter walk along the river and then down around the bend.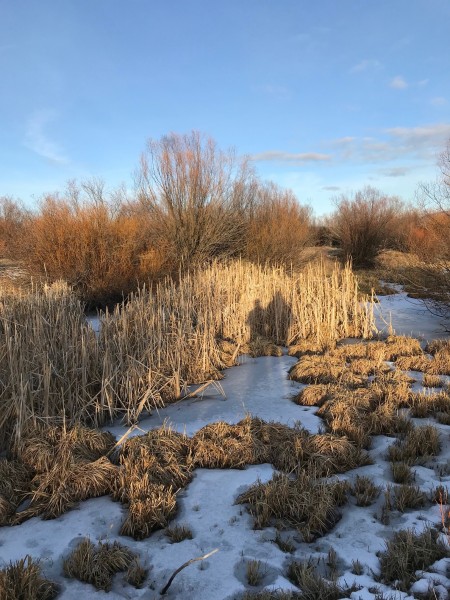 In the summer the pond is lined with pretty, sheltering willows and the cattails are growing from the edge out to the middle "island". Often we can spy mallards and Canada goose in the water but there's no sign of those birds right now. Instead, the pond is a frozen spot with some tracks zig zagging from side to side. We've seen coyotes, otters, signs of a beaver, and even a mountain lion in this area so it's hard to say who is walking around on the frozen surface.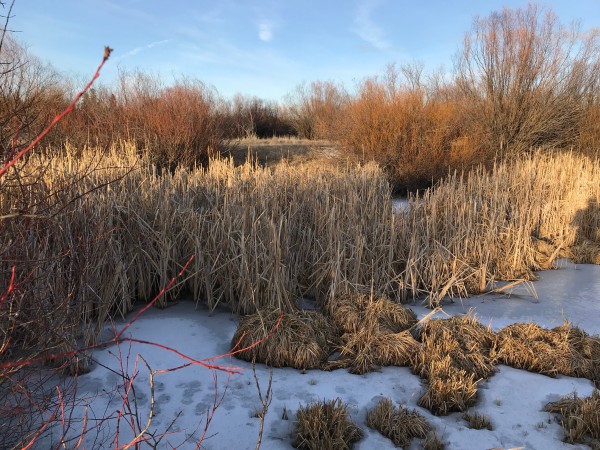 It's never too late to start your own year-long cattail study, even if you didn't start it back in autumn. Pick up here and join us! Click the graphic below to go to the original winter study challenge here on the Handbook of Nature Study. Click here for the Autumn Cattail Outdoor Hour Challenge.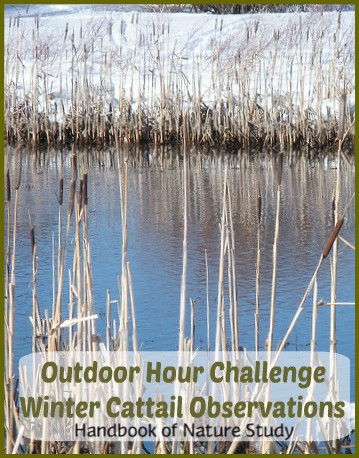 Although the winter season is coming to a close, you may be able to squeeze in a few of the ideas from the winter ebook. Check out the list of winter nature study ideas by clicking above.