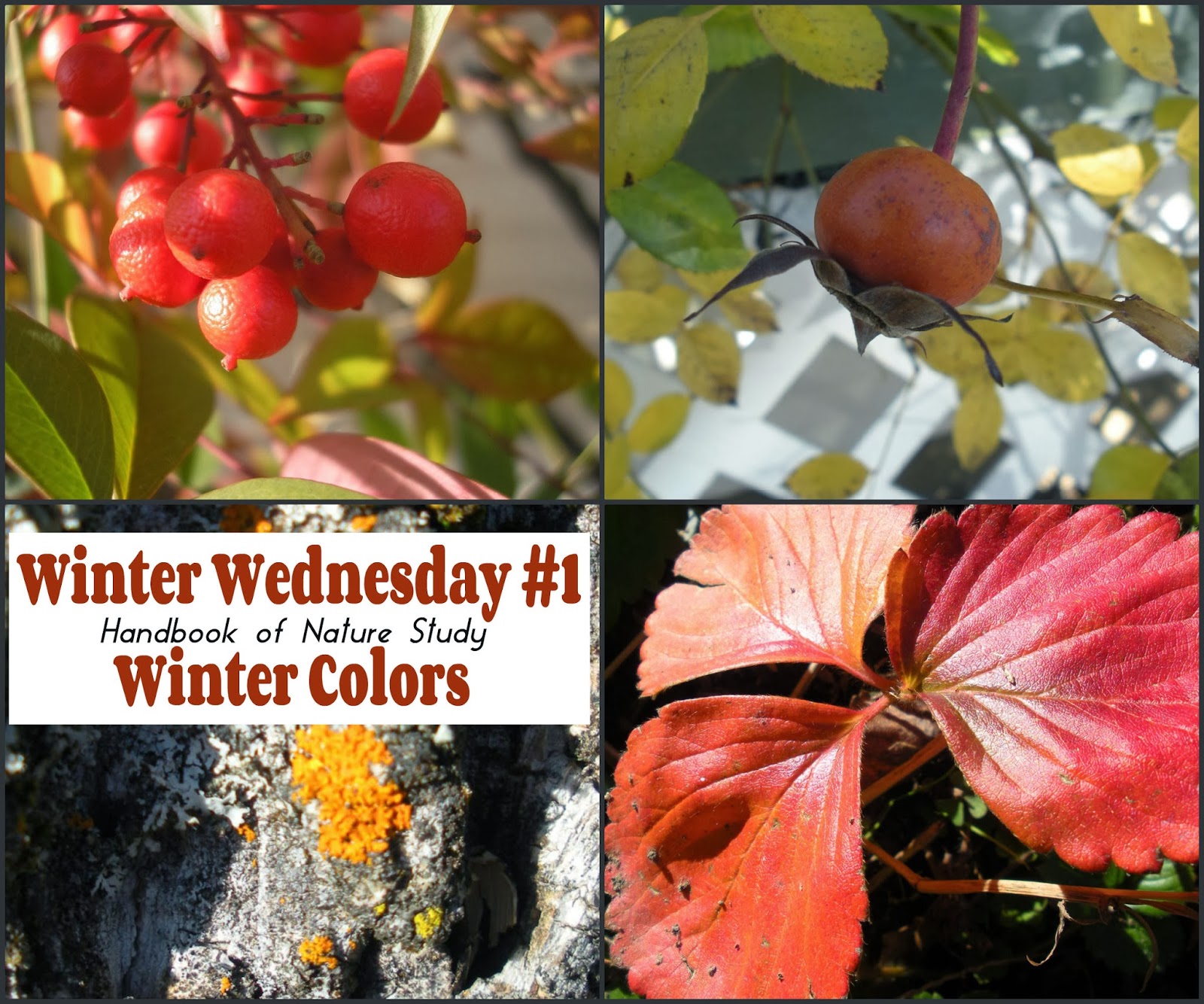 The weather has been glorious the last few days so it was easy to get out and explore. I even saw a hummingbird in my feeder yesterday if you can believe it. I can hardly believe it. I am so glad that I procrastinated and didn't take the feeder down because he was drinking deeply. My husband and I were sitting on the deck enjoying the sunshine together as he recovers from his hand surgery and we both heard the little clicking sound of the hummer as he sipped at the feeder. I am so glad that there were the two of us so I had a witness to this event. No explanation for his appearance….just admiration for his beauty.
We are finally posting our color walk from last week's Winter Wednesday. Our world is surprisingly colorful once you start looking carefully. Here are a few colors from our own yard.

Beautiful crimson pyracantha berries in our front yard. These berries are a favorite of the local birds in the winter although they do get a little "drunk" from them and fly into our picture window. Last week we had a bird fatality at this spot and it made me very sad.

Bright yellow-orange lichen on our tree….never noticed this before in our yard but my eyes spotted it as we were color searching.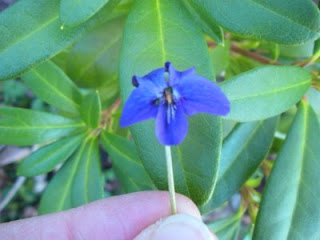 The first of the violets are blooming….mmmmmmm…..can you smell the delicate fragrance? Lovely.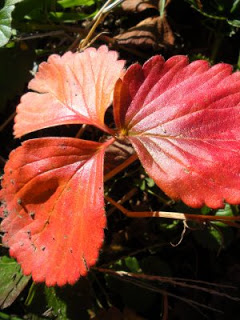 Something my son pointed out….red strawberry leaves in the garden. Wow!

Orange rosehips are covering the rose bushes in the front and backyards. Did you know that apples and roses are in the same family? I am tempted to try to make rosehip tea.
This was a great activity and now we have a simple journal entry to remember the afternoon by.