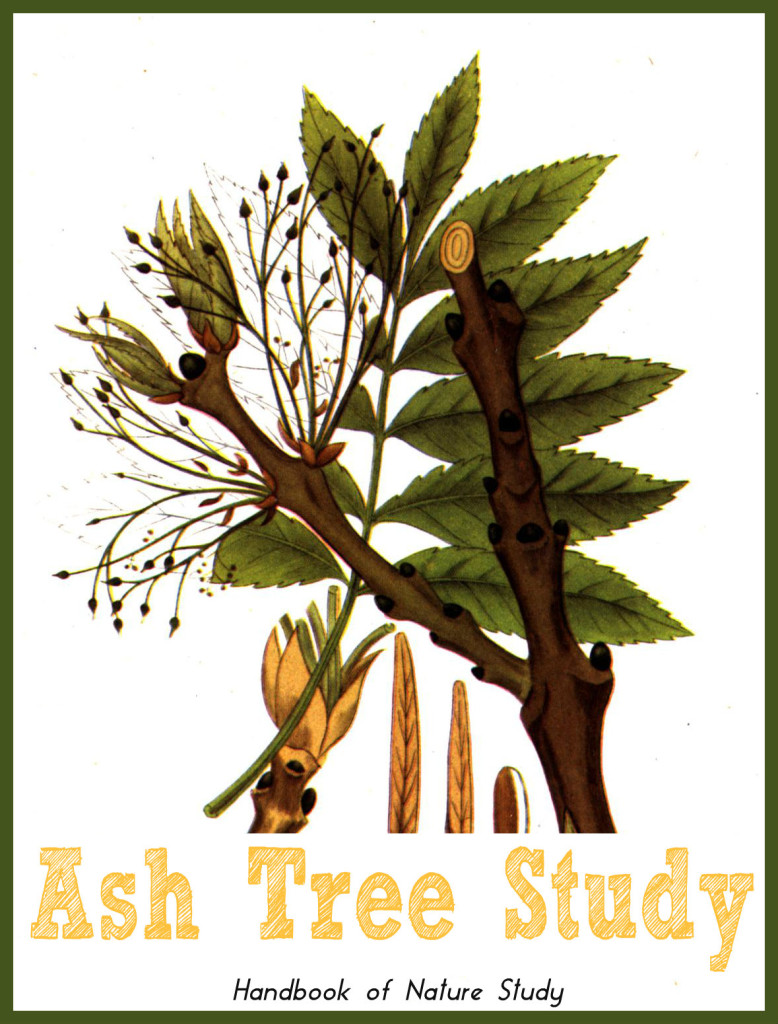 Inside Preparation Work:
Read in the Handbook of Nature Study pages 658-661 (Lesson #181).  The lesson suggests starting an ash tree study in the fall and continuing it in the spring. Choose a few activities from the lesson to complete when you identify your ash tree.
Learn about tree bark: Parts of a Tree.
How to Identify an Ash: http://youtu.be/2CE3zvSuZqE
Outdoor Hour Time:
Use your outdoor time this week to take a closer look at tree bark. If you have an ash tree in your yard or local area, make sure to notice the particular look of the bark.
You can also look at the ash tree's seeds using the suggested observations from the lesson (#3).
Take a rubbing of a tree's bark or sketch it in your nature journal.
Advanced study: Compare the bark of three trees. Use your senses: sight, touch, smell.
Follow-Up Activity:
Discuss the role of the tree's bark as a means of protection. Afterwards, create a journal entry for one of the trees you observed during your outdoor time. You can use either one of the notebook pages in the ebook  if you wish. Younger children can use the Mountain ash coloring page or the White ash coloring page (included in the ebook).
Advanced study: Research the Emerald Ash Borer to learn how this insect is killing ash trees in the U.S. and Canada. Here are a few links to information on this invasive species: Woodpeckers Feeding an Emerald Ash Borers, Emerald Ash Borer,  and a video Emerald Ash Borer.
There is also an advanced notebook page for older students to use (in the ebook).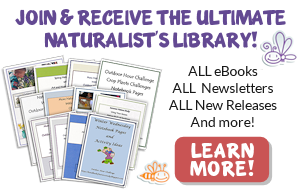 Join us for this series of challenges every week here on the Handbook of Nature Study. If you want to purchase the Autumn Nature Study Continues ebook so you can follow along with all the notebooking pages, coloring pages, and subject images, you can join the Ultimate or Journey Membership Levels. See the Join Us page for complete information. Also, you can view the Autumn Nature Study Continues content list on the announcement page.