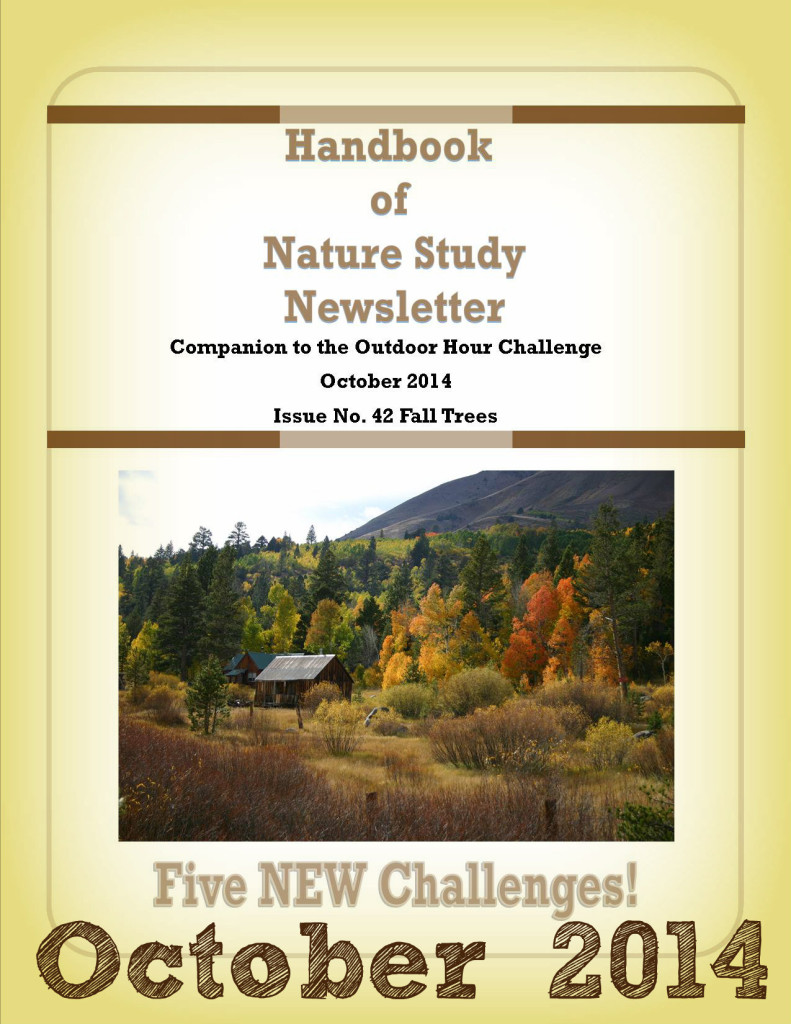 October 2014 – Fall Trees

Please read the following explanation outlining how to get this month's newsletter.
The newsletter link is not in this email but will come separately.
If you don't receive the separate email with the download link, you probably aren't subscribed to the blog yet. This will take less than a minute to do if you follow the steps below.
If you are a subscriber and you haven't received your newsletter email yet, check your SPAM inbox. Some subscribers have found the email buried in SPAM inbox.
If you need to subscribe:
You will need to go to the Handbook of Nature Study, look to the top right corner for the box to type in your preferred email address, and then confirm the email that comes to your email inbox.
Once you subscribe, you will receive a thank you email from me with the download link.
This month's newsletter link will be available only during the month of October so be sure to download it before 10/31/14.
Remember! All of the archived and current newsletters are available as part of the Ultimate Naturalist Library…every level!  You may wish to download and use the October 2012 newsletter with additional autumn tree ideas and printables for your family.
Contents of this edition of the newsletter include:
3 fall tree related articles with loads of practical ideas
Tree book review
Nature journal idea tutorial
Nature Study Grid and Nature Journal Topper printable ideas
Coloring pages!
Spotlight Family – The Kordishes
Preschool nature table ideas and printables
Mom's Planning Page: Use this printable page to plan your month's nature study. 
Please note that Ultimate Naturalist and Journey level members have access to members only printables each month in addition to the newsletter printables. You will need to log into your account and then go to the "Other Releases" section.