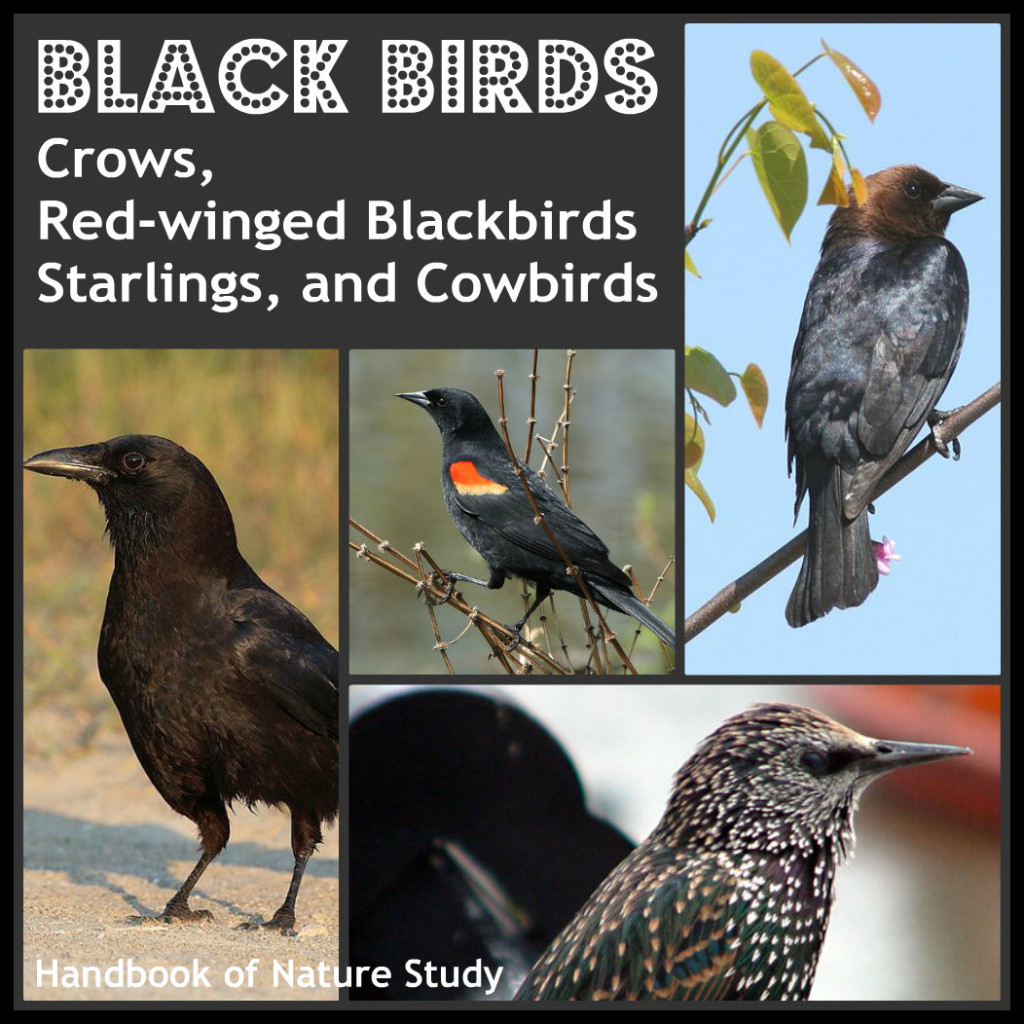 Outdoor Hour Challenge
Black Birds – Crow, Red Winged Blackbird, Cowbird, and Starling
From the Archives and from the Learning About Birds ebook
The birds in this week's challenge are some of the more common birds most of us see during our daily activities. The challenge is to take a few minutes this week to observe and learn about one of the birds listed above. Currently, we have starlings and red winged blackbirds in our birdfeeders so we might do a compare and contrast of these two black birds.
The secondary part of this nature study challenge is to focus on looking at a bird's eye color. Many times eye color is a field mark in identifying a particular bird. For example, some of the blackbirds in our feeders have a gold eye. This helped us to determine that we have brewer's blackbirds and red winged blackbirds.
Note: There is a fantastic crow video in the archive link above so don't miss it!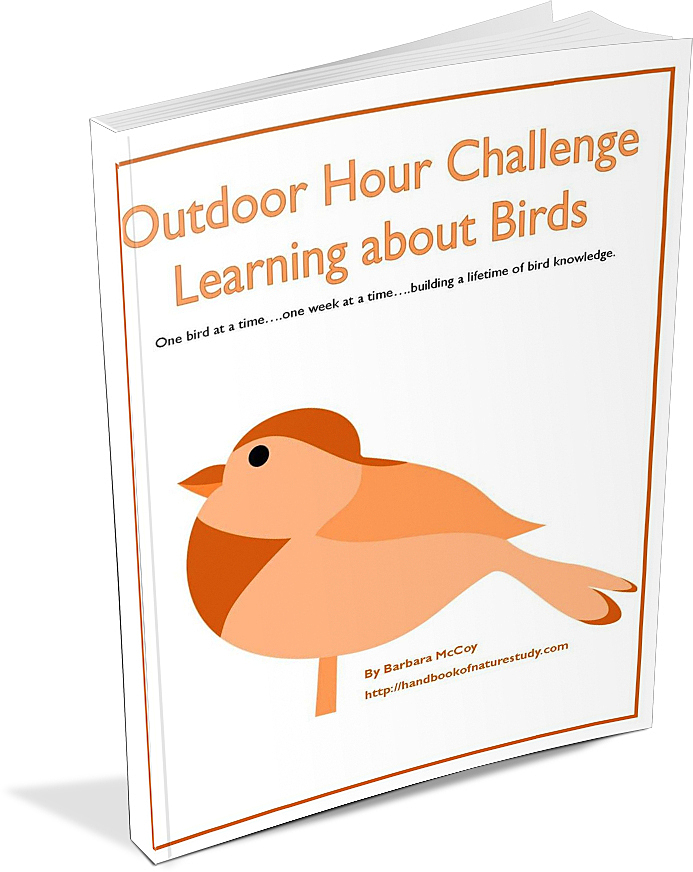 This black bird challenge is from the Learning About Birds ebook here on the Handbook of Nature Study. It's found in the Ultimate and Journey level memberships for you to download and use with your family. If you would like to gain access to this ebook, you can purchase a membership now and have instant access.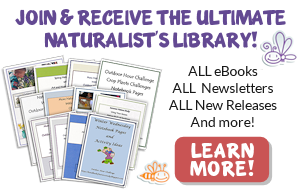 Use the discount code BIRDLOVER5 for $5 off an Ultimate Naturalist Membership.