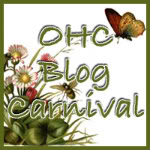 The end of January is already here! This has been a very fast moving month with weather that was very conducive to getting outdoors for nature study…at least in our part of the world. There is a wonderful mix of winter nature study blog entries for this carnival and I hope you can make some time to visit each entry and be encouraged. I gleaned some good ideas and loved seeing all the children getting outside for nature walks, bird watching, twig gathering, and have a good time!
Thank you to everyone who participated in this edition of the carnival.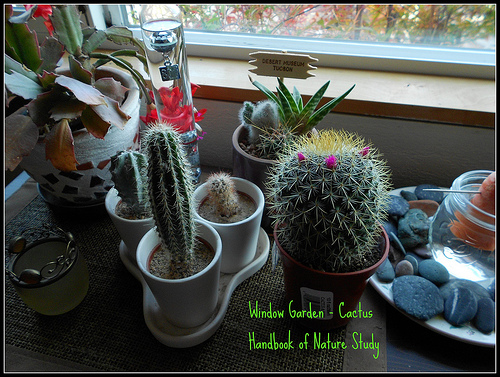 Our Winter Window Garden – Cactus
Winter Wonder
Shirley Ann writes about their Winter Wonder Silent Nature Walk on her blog Under An English Sky. She does a wonderful job documenting their experience in words and pictures.
Another Winter Weather Walk from Angie at Petra School finds its way to the carnival for this edition. She includes their journal pages which demonstrate that everyone can follow-up in a way that fits their personality.
Winter Wonder and Weather Walk shows how Tricia and her family completed this challenge. I loved seeing nature study at different age levels and hearing why worms are pink. 🙂
Julie from The Homeschool Balancing Act shares their version of the Winter Wonder challenge with Winter Walk with Nature in California. It sounds like they had a great bird day!
Kelsey has combined their Winter Wonder walk and their Chickadee study into one entry: Winter Hike. She always has such great images of their outdoor time and this entry doesn't disappoint.
Janet from Across the Page has submitted their Winter Walking: Tracks and Birds entry for your delight. It is jammed with birds, tracks of all kinds, and animals too….you will want to share this one with your children. They also share their nature journals for your inspiration.
Diana shares their Winter Weather – Silent Nature Walk entry with carnival readers. She has written such a creative entry showing all the natural and man-made things they observed during their outdoor time. Thanks Diana.
Barbara from Schoolhouse on the Prairie recorded their Silent Winter Weather Walk and I invite you to click over and read how many interesting things they found on their walk. Don't miss the hawk photo!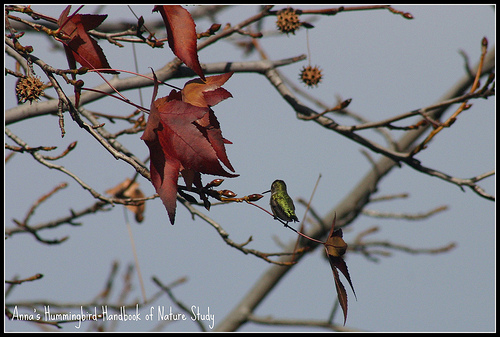 Our Backyard Resident Hummingbird
Winter Bird – Chickadee
Makita from Academia Celestia shares their family Chestnut-backed Chickadee study as part of the carnival. Don't miss seeing their chickadee artwork from the chickadee pastel tutorial.
Shirley Anne shares their UK version of the chickadee study with some wonderful research information and images. Check out their Coal-tit and see if it doesn't look like the Black-capped chickadee: Under An English Sky- Chickadee/Coal Tit.
Angie has put together their Winter Bird Study on her blog Petra School. Their family spent some time observing and researching one of their Winter Wonder questions, "Why do the birds only hop and never walk?" Excellent entry full of information and images of their feeder birds. Thanks for sharing your research!
Julie from the Homeschool Balancing Act shares their Winter Bird and Twigs entry in this edition of the carnival.  Her son proclaimed it the "best day of his life". That must have been some great outdoor time! They also realize that there is a lot to know about twigs.
Tricia from Hodgepodge submits their family's Backyard Birds in Winter entry for you to enjoy. She captured quite a few of their feeder birds and their extra activities too.
Diana from Homeschool Review and Crafting Too wrote about their Chickadee Study…they were able to consult a local nature center to find out which species of chickadees live in their area. This is a great idea.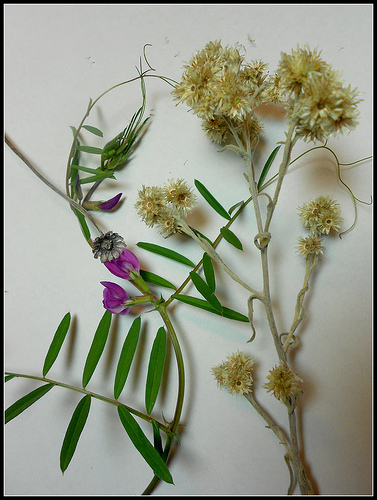 Winter Weeds and a Sweet Pea
Winter Tree -Twigs
Zonnah is sharing their Twigs Entry with carnival readers this time around. Her son was a more than willing participant and we even get a glimpse at his nature journal.
Tricia and her family treat us to their Twigs Nature Study entry showing us that this opening your child's eyes to the world around them gives them a special sort of vision. I also love the way her son shares that twigs are also useful for playing in rain puddles. Perfect.
Shirley Ann shares their Twiggy Challenge on her blog Under An English Sky.  Make sure to check out her additional links for some resources you may be able to use.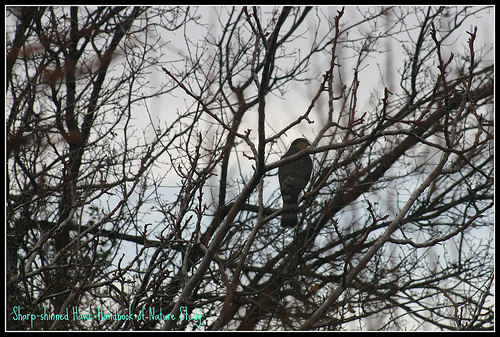 Our Sharp-shinned Hawk – Verified by Cornell University
Potpourri
Nicole from One Hook Wonder has already completed their Gall Study for carnival readers. This is an awesome entry! Nicole also has submitted their Winter Cattail Study . She does a great job showing the comparison between summer and winter cattails. Makes me want to study cattails again!
Bethany shares their Nature Study with a Naturalist entry from their blog Little Homeschool Blessings. They share photos of many of the interesting things they discovered in their little woods.
Makita has a written and entry sharing their over-wintering ladybugs: Ladybugs, Ladybugs, Ladybugs.  Read her entry and learn a little about this interesting place…shhh it is a secret place.
Kim shares their Winter Bird Feeding entry with carnival readers. Lots of great information and plenty of ideas to share.
Janet from Across the Page has got a wonderful idea in her entry: Back Yard Bulletin. Check out their family nature newsletter!
Robin from Harris Homeschool shares their Tracks in the Snow. She did a great job of capturing a tough subject.
Amy from Hope is the Word made the effort to get outdoors and enjoy the fresh air. You can read their account A January Jaunt and be inspired to get outside with your family soon.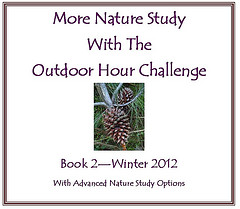 See you all next month! Remember that February's Newsletter link will be for subscribers of the blog only. You will need to subscribe by entering your email address in the subscription box on the sidebar of the blog.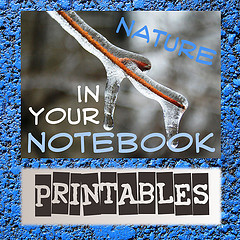 Make sure to read next Monday's entry. I am linking up with five other bloggers for a nature notebook event. We will each have a free printable to encourage your winter nature study. Another great reason to subscribe to this blog…you won't miss a single entry!