This has been a very busy traveling month for our family. My daughter and I visited four national parks and one national historic site. What a great trip!
While I was gone, you were all busy with your May nature study and some of you have sent in your entries. I invite you to take a look at this month's entries and encourage each other with your family outdoor time. Thank you to all who sent in your entries!
Our family's entries from this month's study (in case you missed one):
May/Spring Garden Observations
Hiking in the Adirondacks (including a snake!)
Be inspired. Be encouraged. Get outdoors!
Cats
Carol from Journey and Destination shares their excellent cat study, Nature Study and Outdoor Hour Challenge, and journal with the carnival. You will also enjoy seeing more of their Southern Hemisphere nature study subjects and nature journals.
Alex at Life on a Canadian Island has submitted their Squirrel Visitor in the Garden entry for you to enjoy. This challenge was to find a mammal to study and they featured this one instead of a cat…love the story.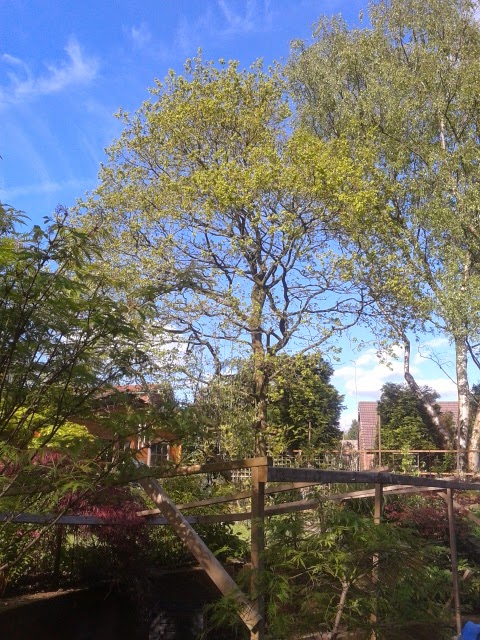 Potpourri
Barbara over at Schoolhouse on the Prairie is sharing their Spring Nature Work with a continuing year-long tree study of their cottonwood tree. They also share their robin's nest story and some beautiful peonies.
Kerry from Keeping Up With The Kordishs shares their Nature Study in May post with the carnival. I love that they are pressing all the flowers they find in their yard. Take a look!
Janet from Pursuing Joy in the Journey shares their Spring Oak Tree Study with carnival readers. They completed their study with a notebook page..well done! They also have shared their entry, Great Tits Have Moved In! and it includes some amazing photos!
Alex from Life on a Canadian Islands is keeping us updated with their Window Nature Study – May entry. Looks like spring is coming to PEI.
Eva Varga would love for you to view their Florida Nature Study entry. It is always wonderful to include a little nature study as you travel.
Colleen from Sologratiamom has submitted their Wisdom of a Weed entry as well as Planting a Kid's Garden for you to enjoy.

Don't forget to share your blog entries with the Outdoor Hour Challenge Blog Carnival. All entries done in June are eligible for the next edition. The deadline for entries is 6/29/14 and you can send them directly to me: harmonyfinearts@yahoo.com or submit them at the blog carnival site (link on the sidebar of my blog).