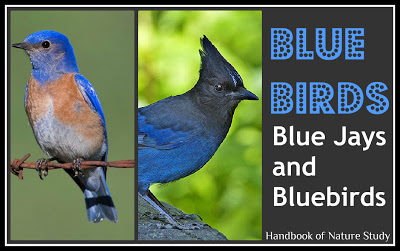 Outdoor Hour Challenge
Blue Birds – Jays and Bluebirds
From the Archives and from the Learning About Birds ebook
This is a fun challenge that incorporates a study of blue birds and also the study of bird beaks. Even the youngest of children will be able to participate after you explain the challenge to look for various kinds of bird beaks.
Make sure to use the ideas in the archive link above to encourage the observation of birds and their beaks.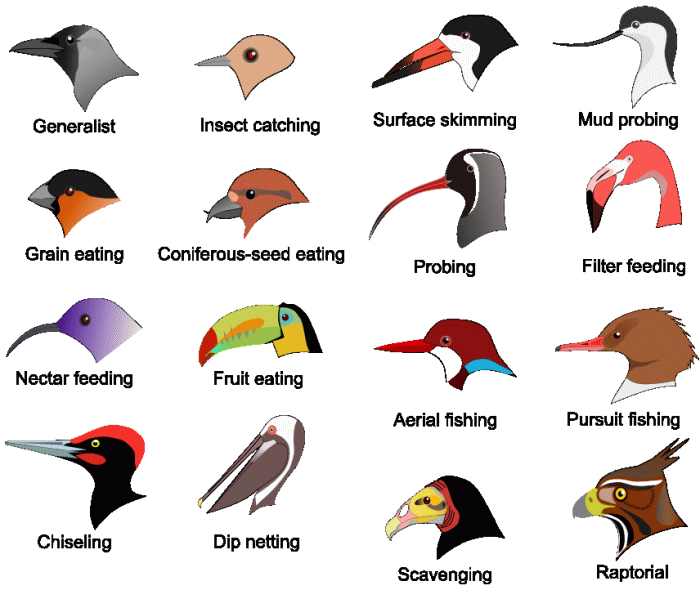 Additional Idea for Bird Study
Use the All About Birds website to look up more information about any birds you study this week: All About Birds. The archive link above includes links (bottom of the archive post) to this website for the particular blue birds we are learning about in this challenge.  I always love to click on the "sound" tab to hear each bird's particular song.
Are you enjoying your bird study? You may wish to check out the complete series of bird challenges included in the Learning About Birds ebook.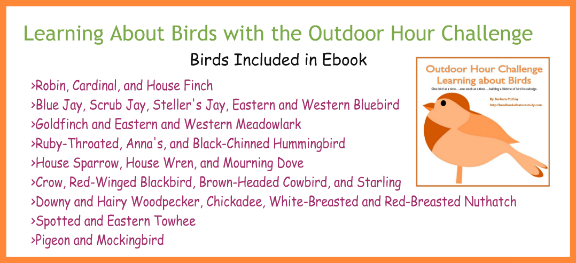 This blue bird challenge is from the Learning About Birds ebook here on the Handbook of Nature Study. It's found in the Ultimate and Journey level memberships for you to download and use with your family. If you would like to gain access to this ebook, you can purchase a membership now and have instant access.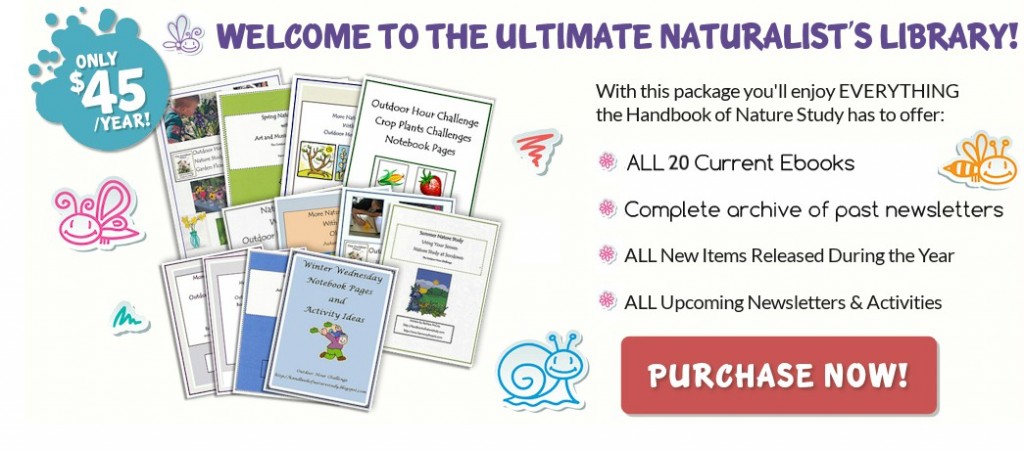 Use the discount code BIRDLOVER5 for $5 off an Ultimate Naturalist Membership.