Outdoor Mom
March 2018
So much has happened in a month! We've been focusing on bird counting as part of both Project Feederwatch and the Great Backyard Bird Count. Because this was the first year counting birds in my new Central Oregon home, I was hoping that we would see a variety that represented what my Feederwatch results have been over the past month or two.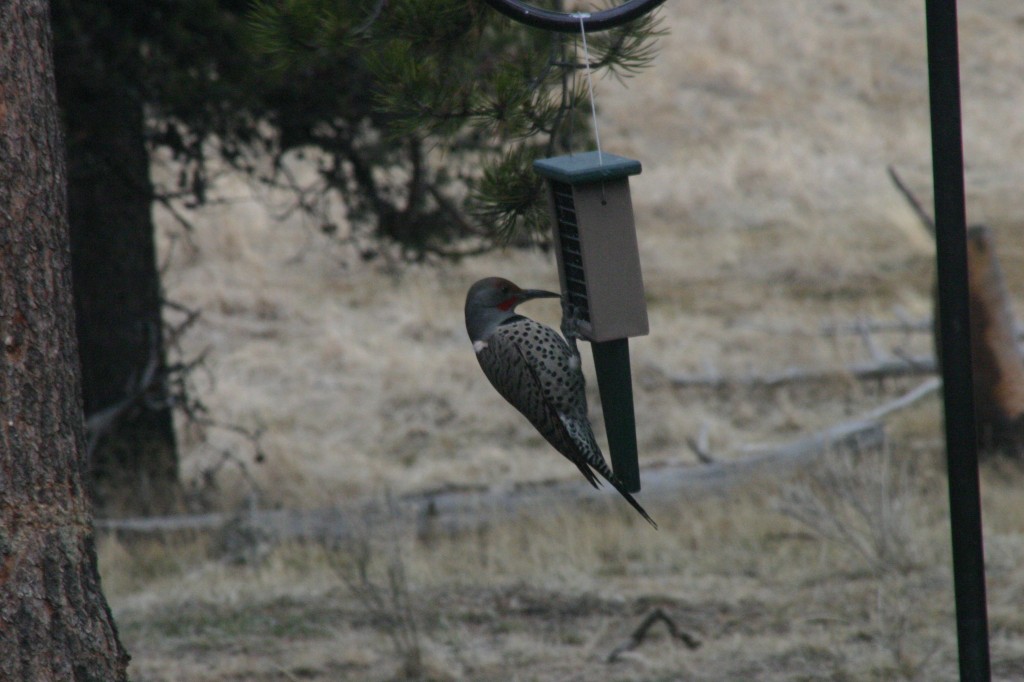 Sure enough, we had all our usual visitors and a few surprise guests too!
Great Backyard Bird Count 2018
Mourning dove-6
Eurasian collared dove-3
Northern flicker-1
Varied thrush-1
California scrub jay-5
Mountain chickadee-4
Red-breasted nuthatch-1
Pygmy nuthatch-10
Dark eyed junco-14
Hairy woodpecker-1
House finch-5
Pine siskin-2
Canada goose-37
Mallard duck-9
European starling-3
Western bluebird-50
Common raven-2
Red-winged blackbird-4
A huge flock of Western bluebirds swarmed our backyard feeders one morning during the count period. It was an amazing sight. Many of them stuck around for a few days and they would sit all over the feeders and on our fence, glistening blue and red in the sunshine.
We were also surprised during the count to see the return of the red-winged blackbird to our yard and feeders. It seems so early and we've had quite a bit of snow since their arrival. I did some research online and read that the sturdiest birds return first and they should be able to make it through until we have a real spring.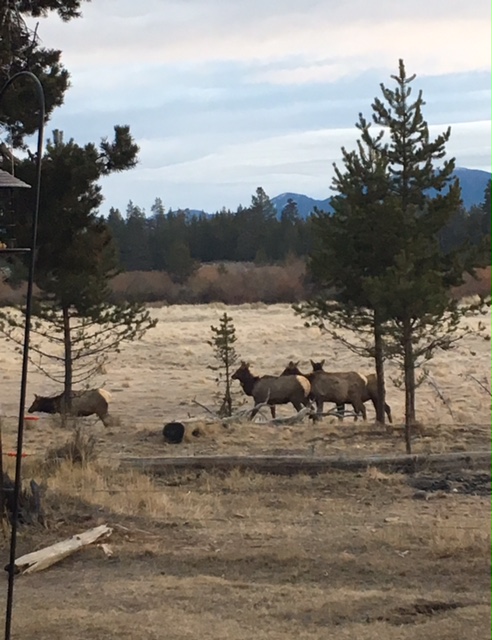 The return of the elk to our neighborhood has been a delight to watch. The best time to spot them is early in the morning as the sun is rising. We've seen them in small groups right behind our fence and in large herds in several areas around town. I never tire of seeing them as they graze and move on.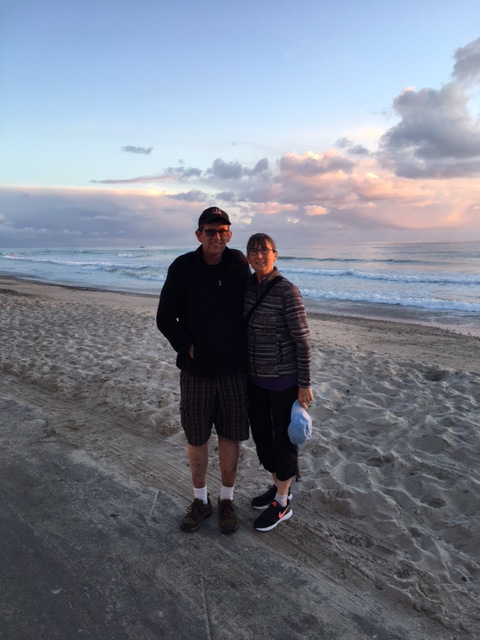 We took a trip to the San Diego area for a week to have a little beach and ocean time with our daughter. She flew out from New York to meet up with us for a week of camping and adventuring. There was a lot of outdoor time!
Bike riding along the coast at Crystal Cove State Park was gorgeous! The views of the ocean and the clouds on this particular day made it look like a postcard. We rode our bikes to a spot where we could go down to the shore for some tide pool observations.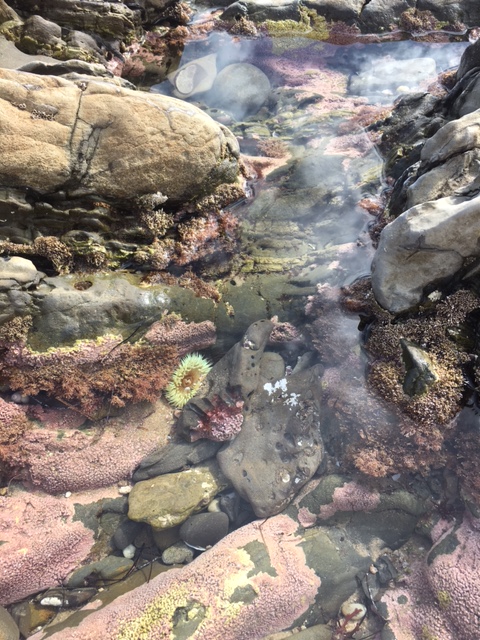 We found lots of interesting things to watch and photograph in the tide pool area. We planned our visit to be there at the negative tide, so there were lots of things exposed for us to see that are normally under water. The most prevalent living creatures were sea anemones, mussels, hermit crabs, snails, and sea slugs!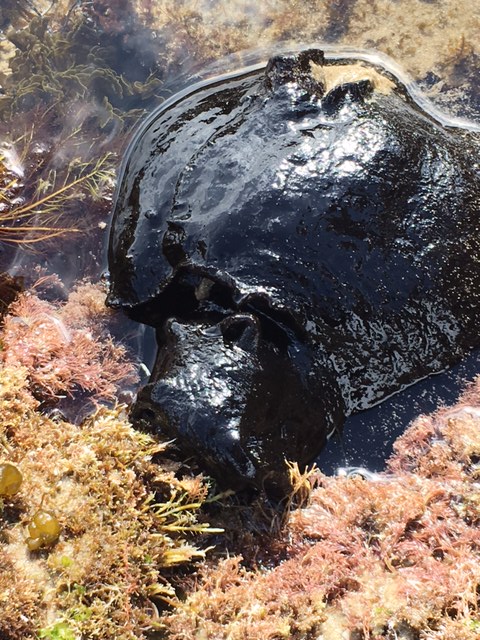 We couldn't get over the size of this slug! There were quite a few in spots we could watch closely and they moved amazingly fast.
We had a memorable day at the tide pools!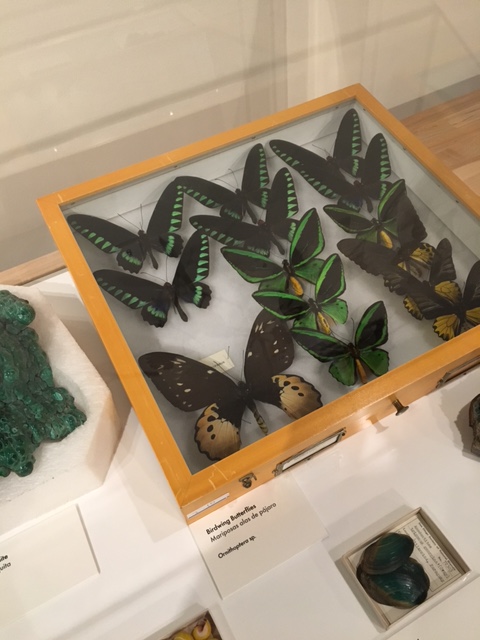 One last thing I want to tell you about is our visit to the NAT at Balboa Park in San Diego. If you ever get a chance to visit this area, make sure to plan some time here checking out the Coast to Cactus in Southern California exhibit. I found it to be top notch! The displays and the interactive elements make this habitat come alive. I could have explored this area for hours.
But, by far, my favorite exhibit they have on display currently is Unshelved: Cool Stuff from Storage. It has collections of things that are normally in storage, out for you to see. It's an eclectic group of things from tiny bugs to big bones. My favorite things on display were the collections of butterflies. So astonishing to see how beautiful these insects are up close!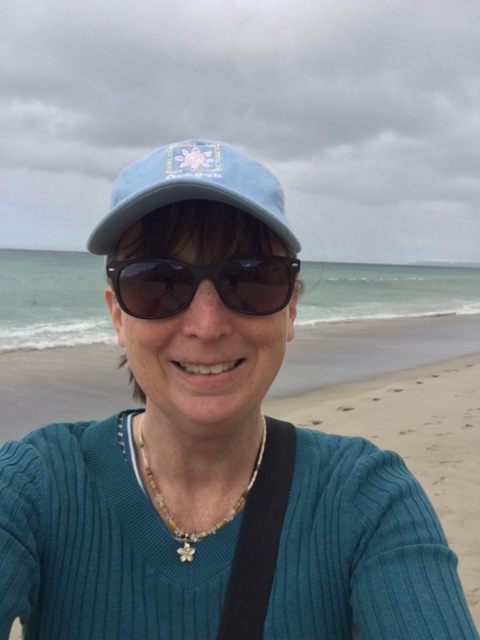 This last image shows my happy face on a happy day with my family at the ocean. The ocean just seems to wash away my troubles and refreshes me in a way that keeps me coming back time after time. I forget how much just the sound of the waves and the scent of the salt air can bring relief from the busy life I lead. This photo will remind me that an ocean visit may be just what the doctor orders when I start to feel anxious and overwhelmed.
Do you have a place that refreshes you when you are facing trials?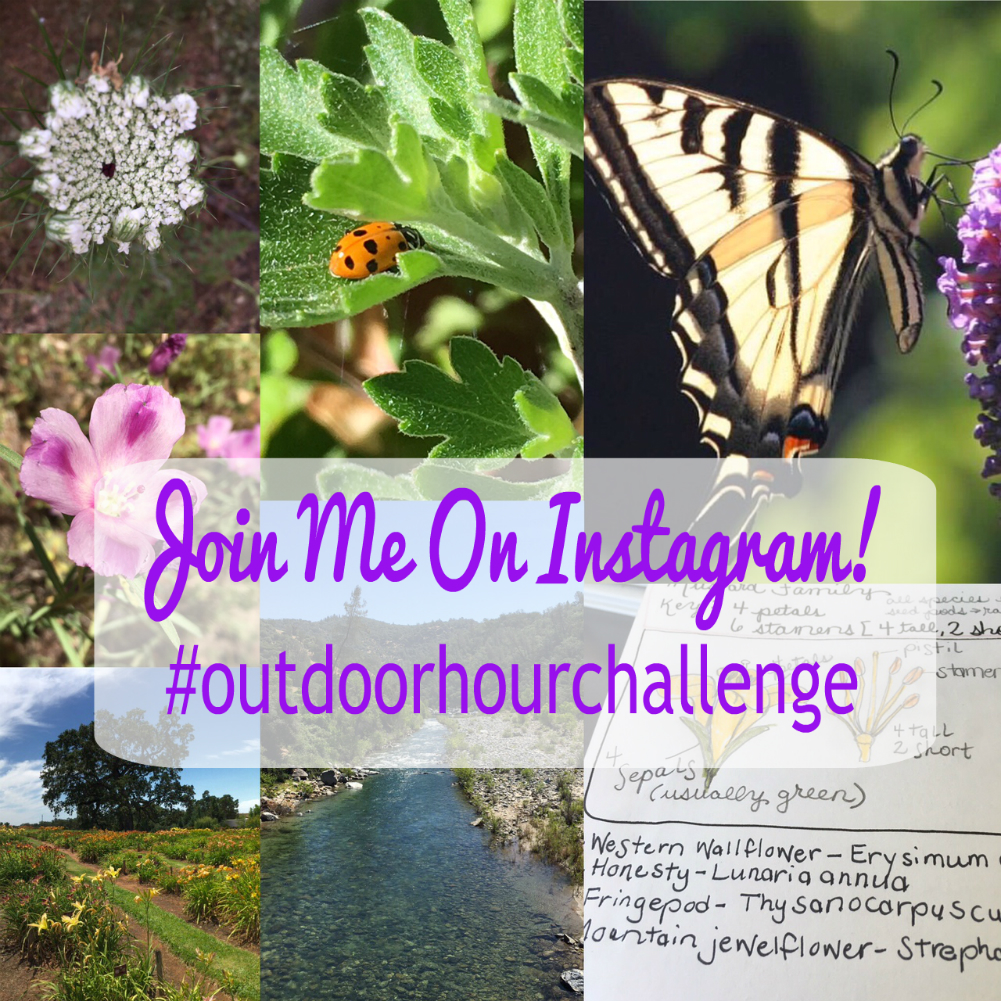 Follow me here: Instagram – outdoorhourchallenge. If you would like me to take a look at one of your images on Instagram, use the hashtag #outdoorhourchallenge.
Want to join in the Outdoor Mom post?
Answer all or just one of the prompts in a blog entry on your own blog or right here on my blog in a comment. If you answer on your blog, make sure to leave me a link in a comment so that I can pop over and read your responses.
During our outdoor time this month we went…
The most inspiring thing we experienced was…
Our outdoor time made us ask (or wonder about)…
In the garden, we are planning/planting/harvesting…
I added nature journal pages about…
I am reading…
I am dreaming about…
One last image…