This week we're going to learn about the catbird using lesson #24 in the Handbook of Nature Study. The pages and activities suggested will be a wonderful start to learning about this interesting bird. I had the opportunity to hear a catbird while on a trip to Florida many years ago and I've never forgotten the experience.
Don't miss the links in the challenge where you can hear what a catbird sounds like too!
Note: The sample for the Autumn 2015 ebook includes the catbird challenge (link below). If you download it, you'll have the notebook pages to go along with this study.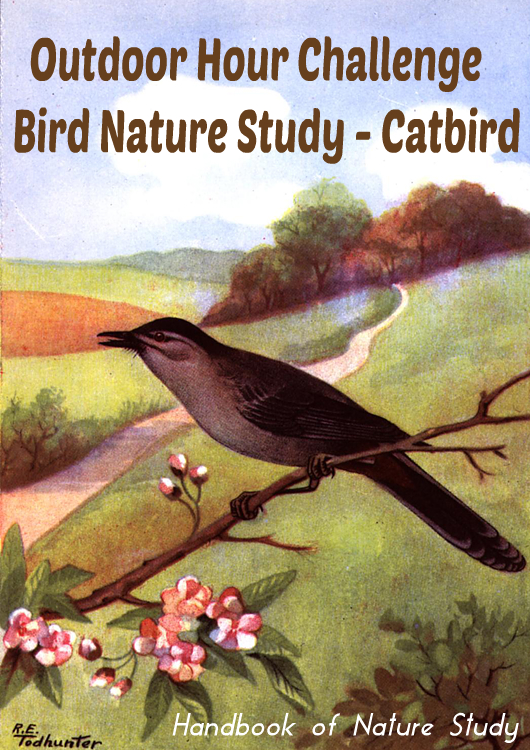 View the original challenge here: Outdoor Hour Challenge – Catbirds.
>>>>If you don't live in the range of the catbird, consider doing an alternate study of the mockingbird or the cowbird.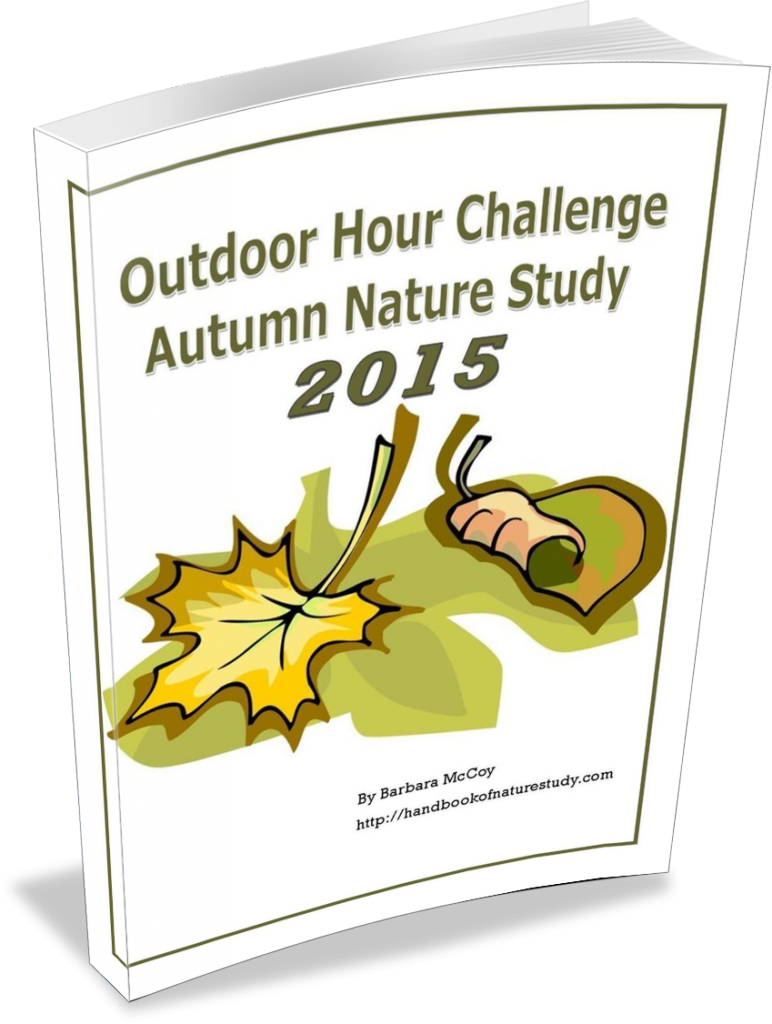 Sample to view: Outdoor Hour Challenge Autumn Nature Study 2015 Sample Pages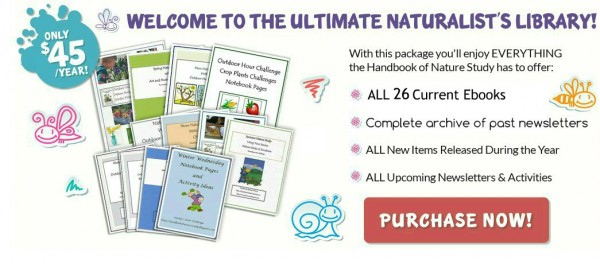 If you don't have a membership yet, click the graphic above and join today for immediate access to the 26 ebooks and so much more! Remember that all levels, even the Discovery level membership, include access to all of the archived newsletters!
Topics in this ebook include:
Swallows and swifts
Catfish
Jewelweed
Prickly lettuce
Cockroach
Field horsetail
Catbird
Calcite, limestone, marble
Chicken
Turkey
Hedgehog fungi
Sapsucker
Brooks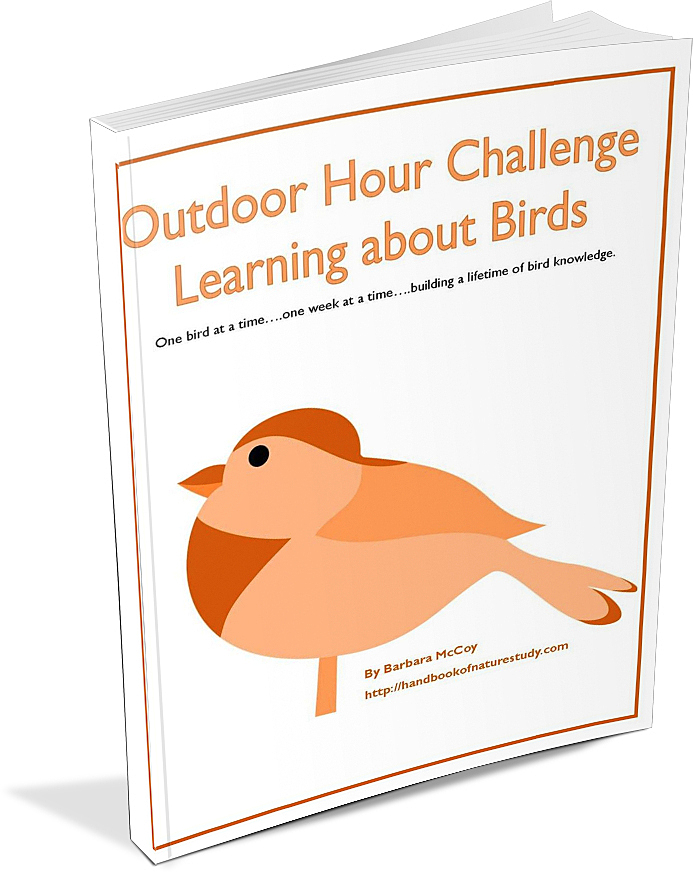 Included in your membership will be the Learning About Birds ebook.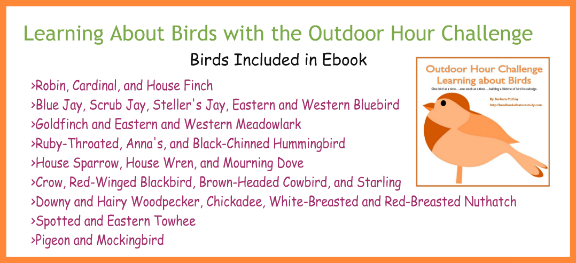 Print the ebook sample here: Learning About Birds from the Outdoor Hour Challenge.