Special Activity:Watercolor Clouds
If you are able, observe clouds on several occasions and then use watercolors to record some clouds for your nature journal. To make it fun, use melted snow or rain with your paints! We do this a lot when we are out on the trail, using whatever water source we encounter.
Some added help with getting started with watercolors:
Making a Watercolor Wash
Wet on Wet
Getting Started Suggestion:
If you already own the Getting Started ebook, complete Outdoor Hour Challenge #3.  Make sure to read the pages in the Handbook of Nature Study for this challenge. We all need reminders about how to encourage our children in their nature journals. This week you can record some cloud sketches in your journals or use the notebook page from the ebook to keep a record of your outdoor time.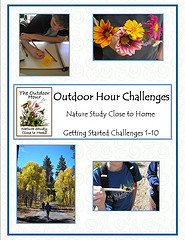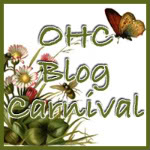 You are welcome to submit any of you blog Outdoor Hour Challenge blog entries to the Outdoor Hour Challenge Blog Carnival. Entries for the current month are due on 12/30/12.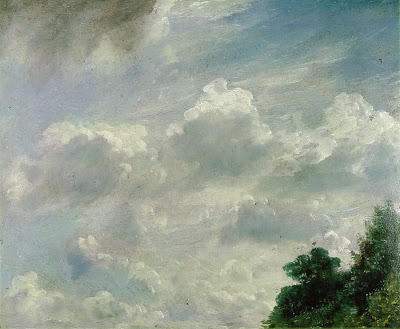 You may wish to view my daughter's Cloud Art Show and see how other painters captured clouds. There are so many ways to show clouds in your nature journal…watercoloring is just one way.