These 7 tips for a successful outdoor hour challenge will help you and your family establish an easy and fun nature study routine.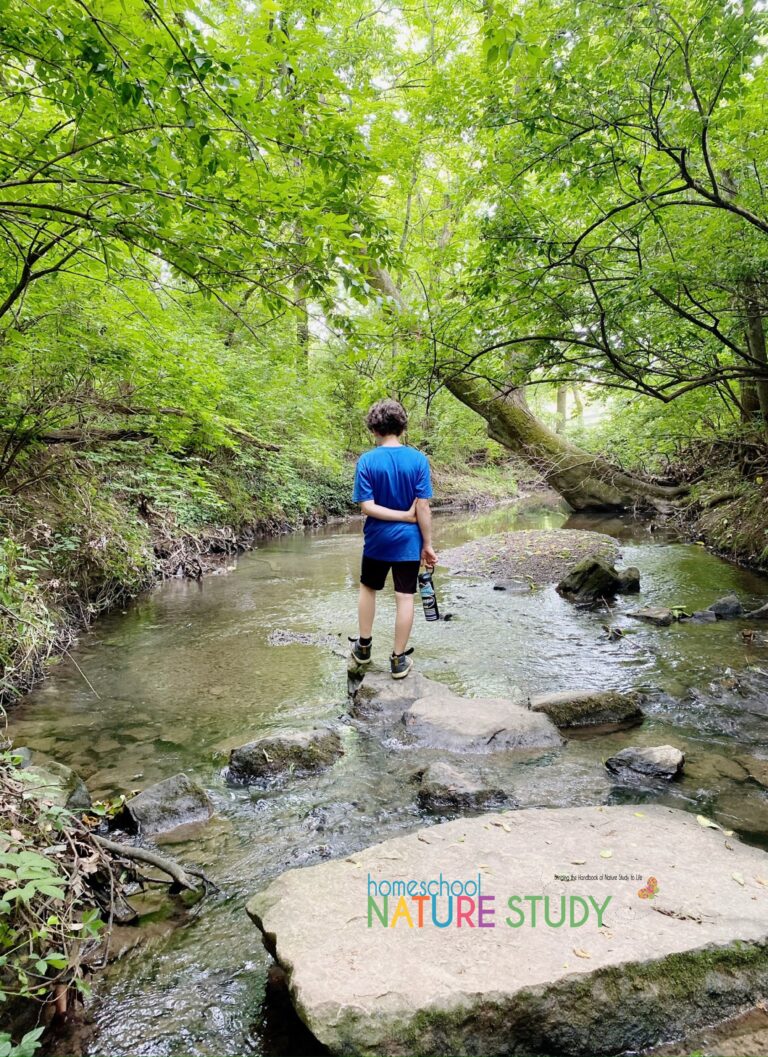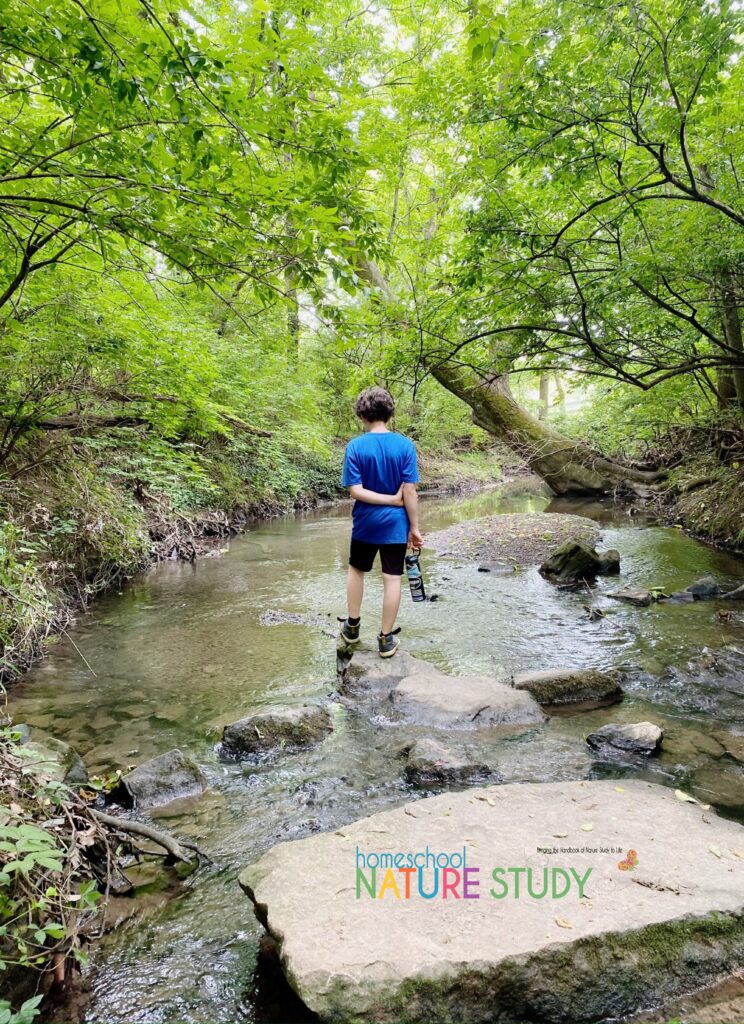 What Is The Outdoor Hour Challenge?
This is a great question! And there is a simple answer. Basically there are three parts:
Inside preparation of a nature topic
Outdoor time (even 10-15 minutes!) looking for and learning about one or two topics (or whatever you find!)
Follow up time nature journaling about your topic
Just how do you get started in homeschool nature study? How do families participate in the Outdoor Hour Challenges? It is so simple to get started and we will show you how. Grab this free Homeschool Nature Study Guide and discover the joys of nature study in your homeschool.
7 Tips For A Successful Outdoor Hour Challenge
We spent a little while observing the weather in our own backyard this week! Summer weather always has something interesting going on for sure!
The night before, or the morning of, I check to see what we'll be studying. I love that I can access everything in the member section by computer or on the go on my phone!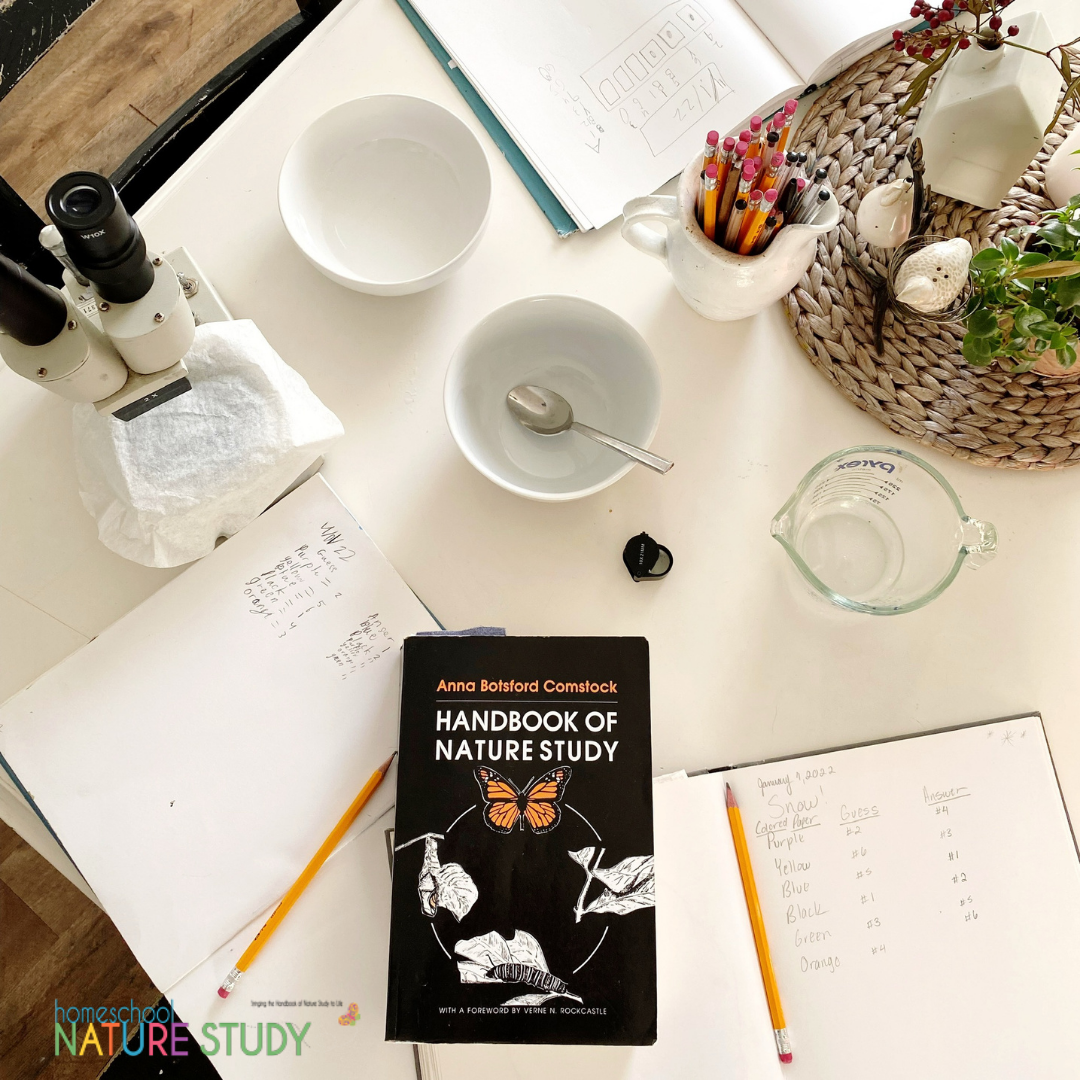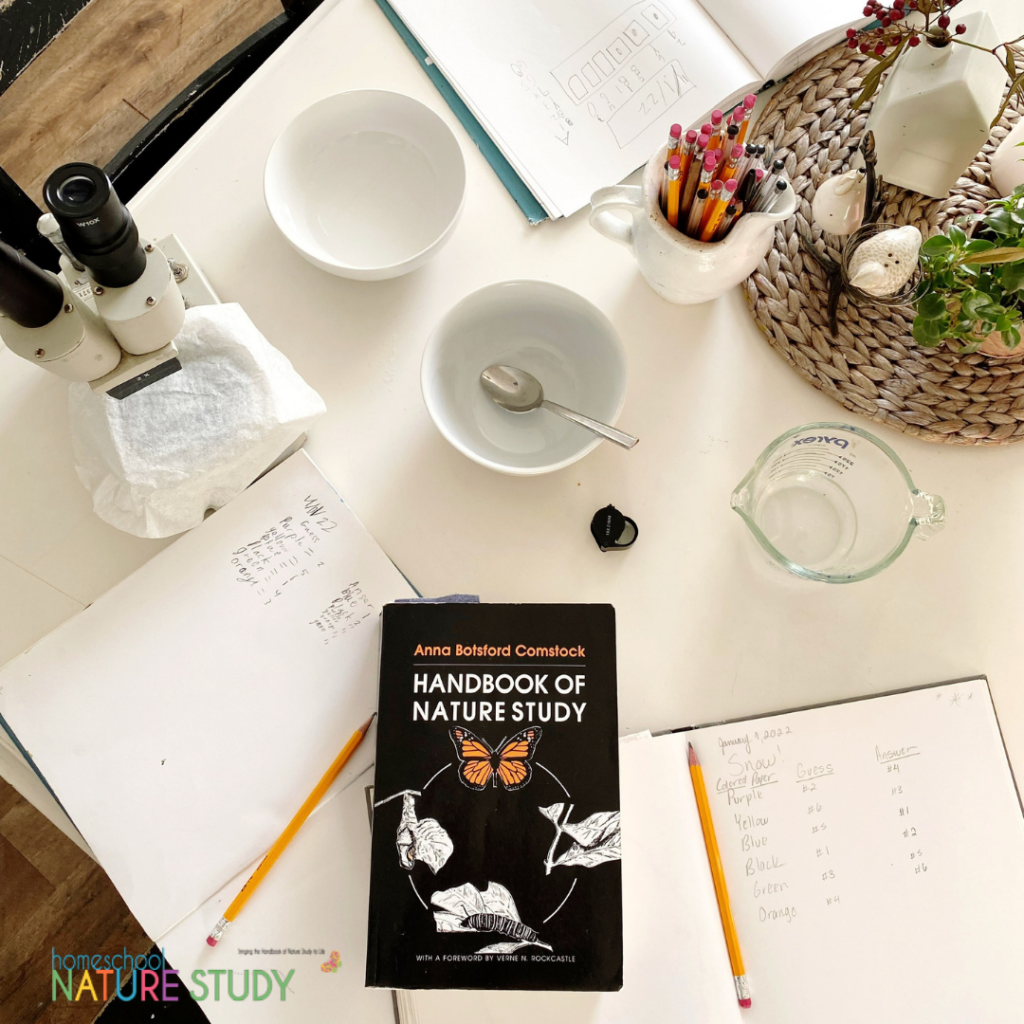 I pre-read the suggested pages in The Handbook of Nature Study. This book was not written to be read aloud word for word; so I try to get an idea of she's saying before I go over it with my kids. Both of these steps take maybe 5 minutes altogether.
Quickly gather supplies. We try to keep our supplies together in convenient places; so we don't have to search all over the house for them.
Sit down and go through the assigned pages in The Handbook of Nature Study together. There are usually other activities, such as watching a video, to do as well.
Go outside and do the Outdoor Hour Challenge! This week it was observing the weather! We had beautiful weather to observe, using our senses! This can be as simple as spending 15 minutes in your own backyard, which we did today!
Then, we come back inside and do our nature journaling. . .drawing/making observations on what we saw.
Time for clean up!
Yes, it's just that simple. 😉
More Tips For Nature Study In Your Homeschool
Here are some practical tips for you to use to get started!
How to Use the Outdoor Hour Challenges for Your Homeschool Family Nature Study – Here are some things to consider for your homeschool family nature study. Every family is different so use these tips to get started with simple and joyful Outdoor Hour Challenges.
5 Getting Started Tips for Your Homeschool Nature Study – What a delight nature study learning is and what joys you will discover outside your back door. We will help you with simple encouragement along the way.
30 Backyard Family Activities You Will Love! These 30 backyard family activities help you have fun outdoors with your children in a way that is easy and fun!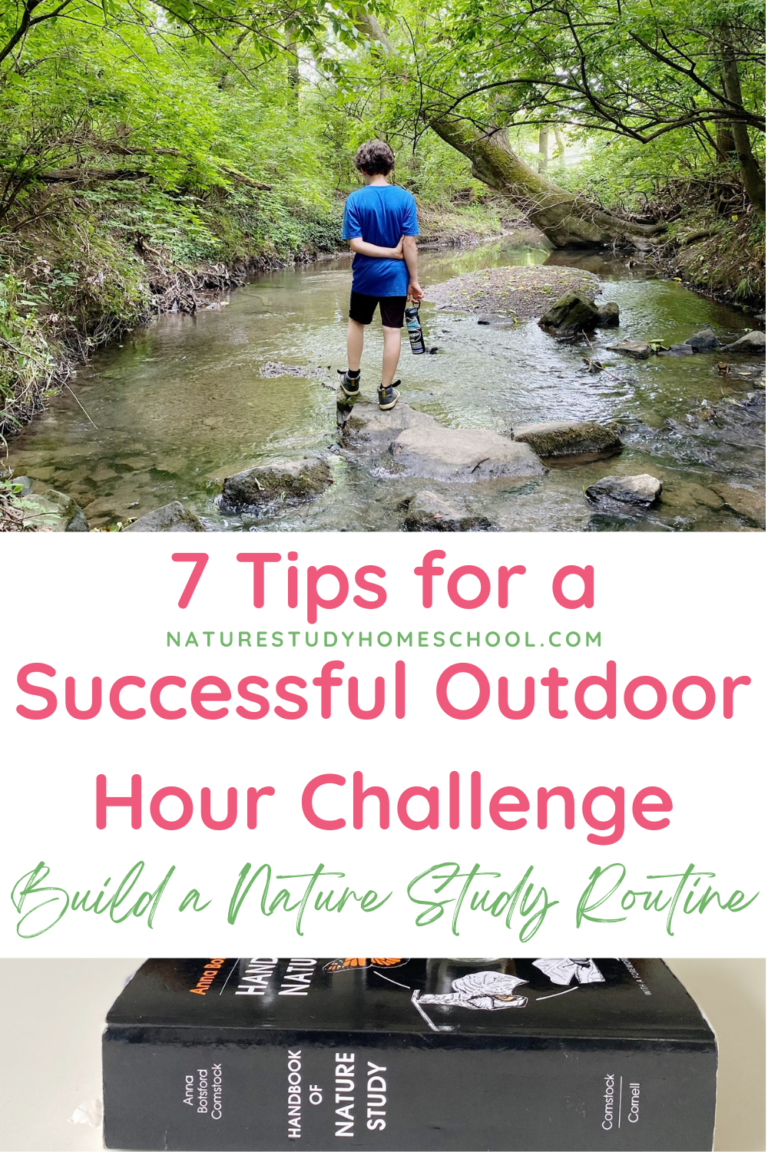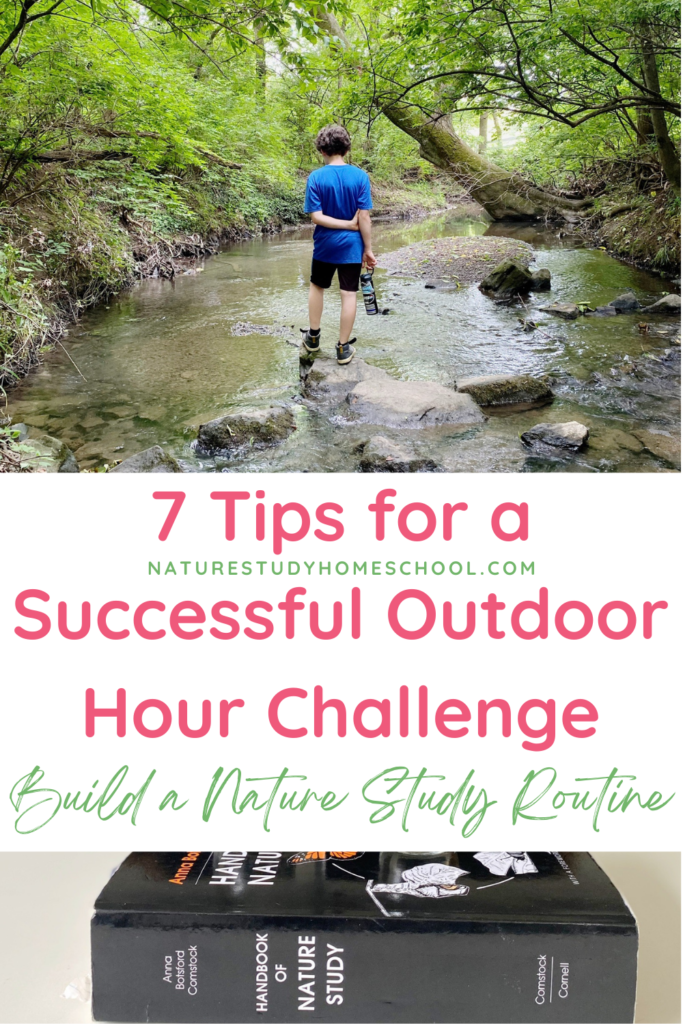 Support For Your Homeschool Nature Study
We've heard from families that they were reluctant to start a nature study plan, but, they found that having a focus each week actually helped them to stay regular at getting outside. It also helped them be better at taking a few minutes to learn about an object they encountered, even if it wasn't the original aim for getting outdoors.
We make it easy with resources you can use at your own pace and on your own schedule. Or, you may choose to follow our annual nature study plans closely and have everything at your fingertips.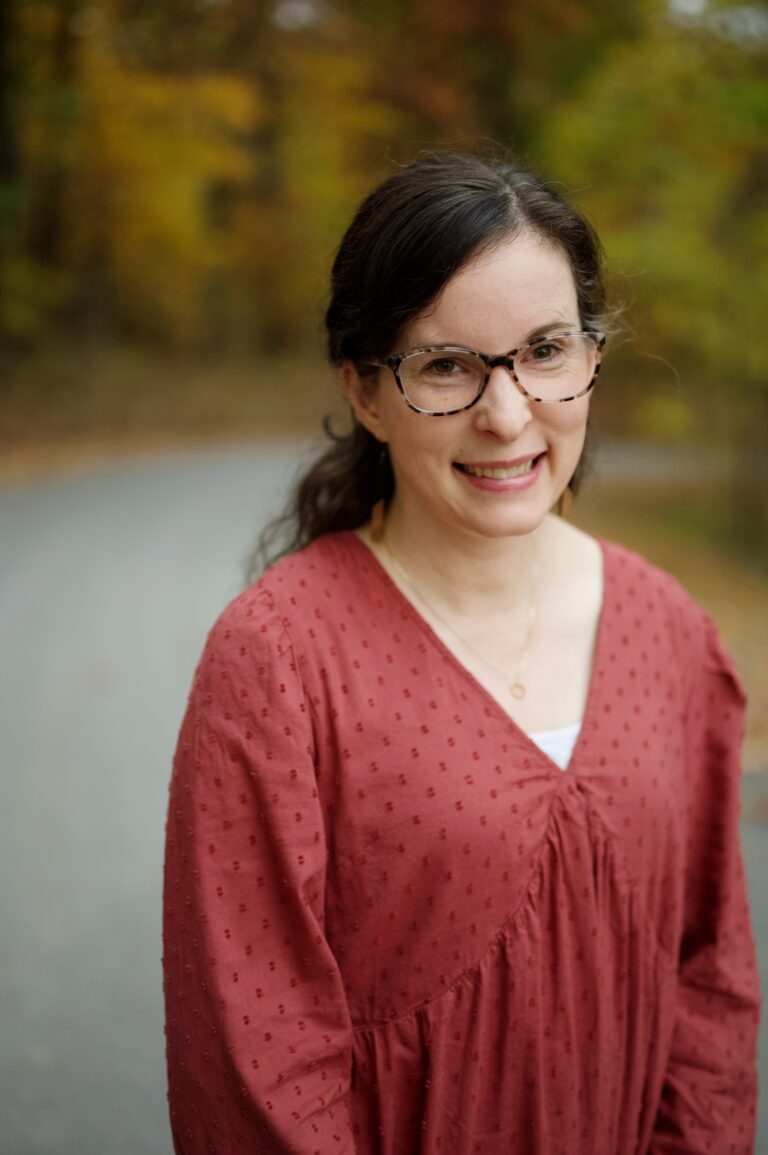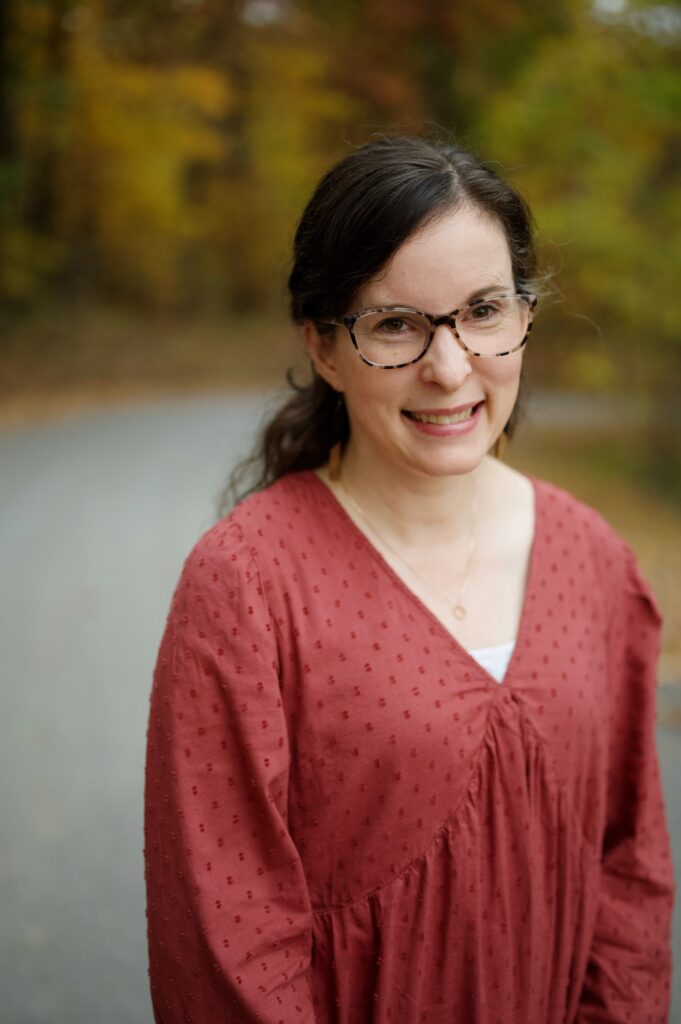 Amy Law is wife to Jeremy, and mom to three. They homeschool using Charlotte Mason's principles, and love to spend lots of time in nature! You can often find them hiking the beautiful trails of their beloved Tennessee hills, while Amy attempts to capture the beauty of it all with her camera lens.