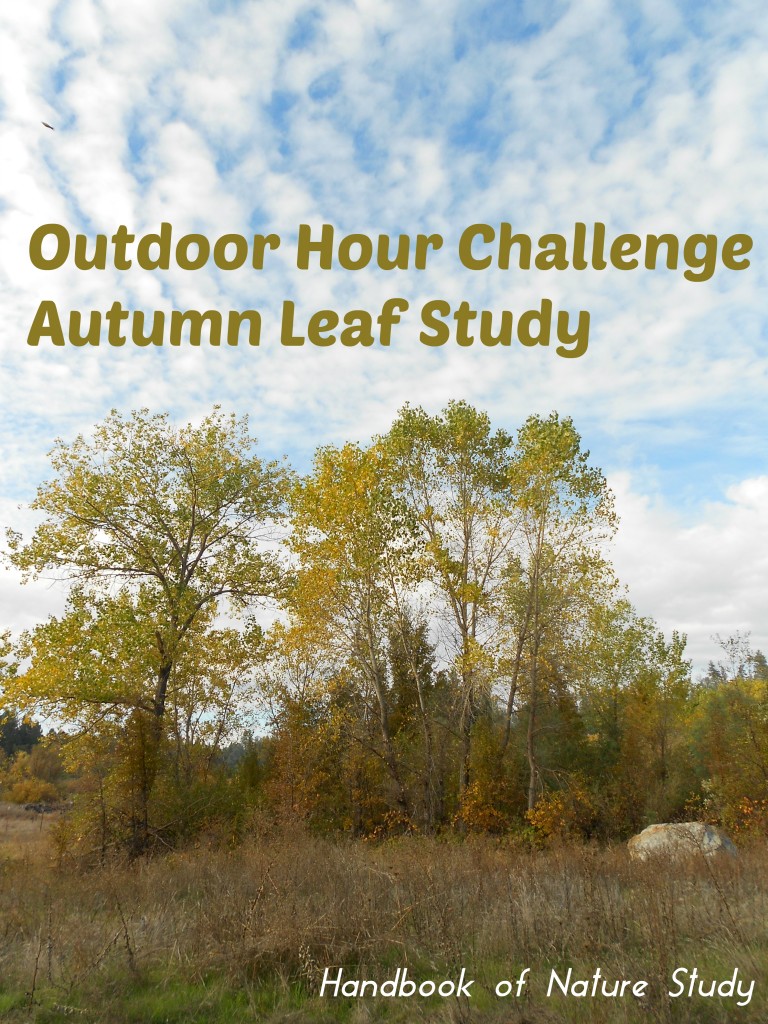 Outdoor Hour Challenge
Autumn Leaf Study from the Archives and the More Nature Study Autumn ebook
This week is a challenge that should take you outdoors as you hunt for leaves to look at up close with a magnifying lens. Bring inside as many kinds of tree leaves as possible and then make simple classifications by shape, margin, and veining. There is a link in the advanced study portion that you can use as a reference for this activity. Make sure to follow up with a nature journal page (suggestions in the archive challenge and notebooking page in the ebook).
There are many free tree printables under the Tree tab at the top of my website and several more for Ultimate Naturalist and Journey level Members in their library.
Don't miss this month's newsletter! If you haven't already subscribed to this blog and would like to receive every post in your inbox and each month's newsletter with practical tips and nature study encouragement, you can subscribe by clicking THIS LINK or below.
Sign Up Here for the Handbook of Nature Study Monthly Newsletter.
Sign up for an email subscription and receive every blog post in your email inbox. PLUS you will receive the exclusive monthly newsletter available only to subscribers!