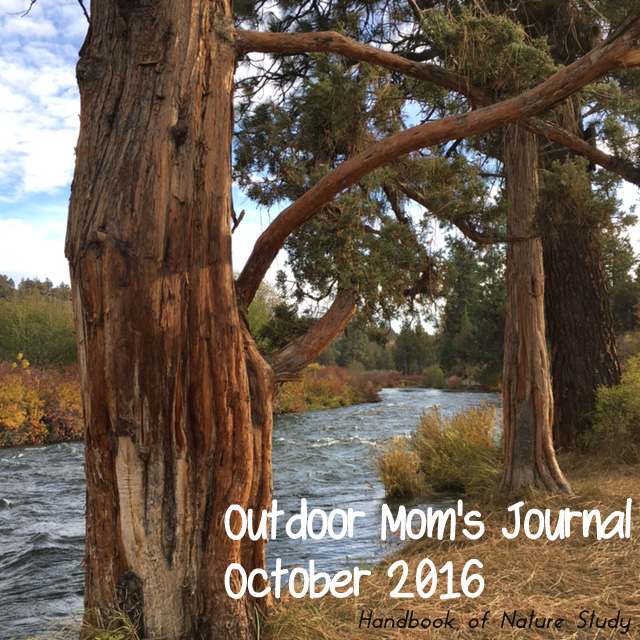 "Bright yellow, red, and orange,
The leaves come down in hosts;
The trees are Indian Princes,
But soon they'll turn to ghosts;
The scanty pears and apples
Hand russet on the bough;
It's autumn, autumn, autumn late,
T'will soon be winter now!"
Allingham
I think October is a very surprising month. It never is the same from year to year as far as weather and mood. October 2016 has been another busy outdoor month in our family because the weather has been fairly mild with some rain but all of that at once over the course of a weekend. This allowed for getting out and experiencing a little fall color in our area.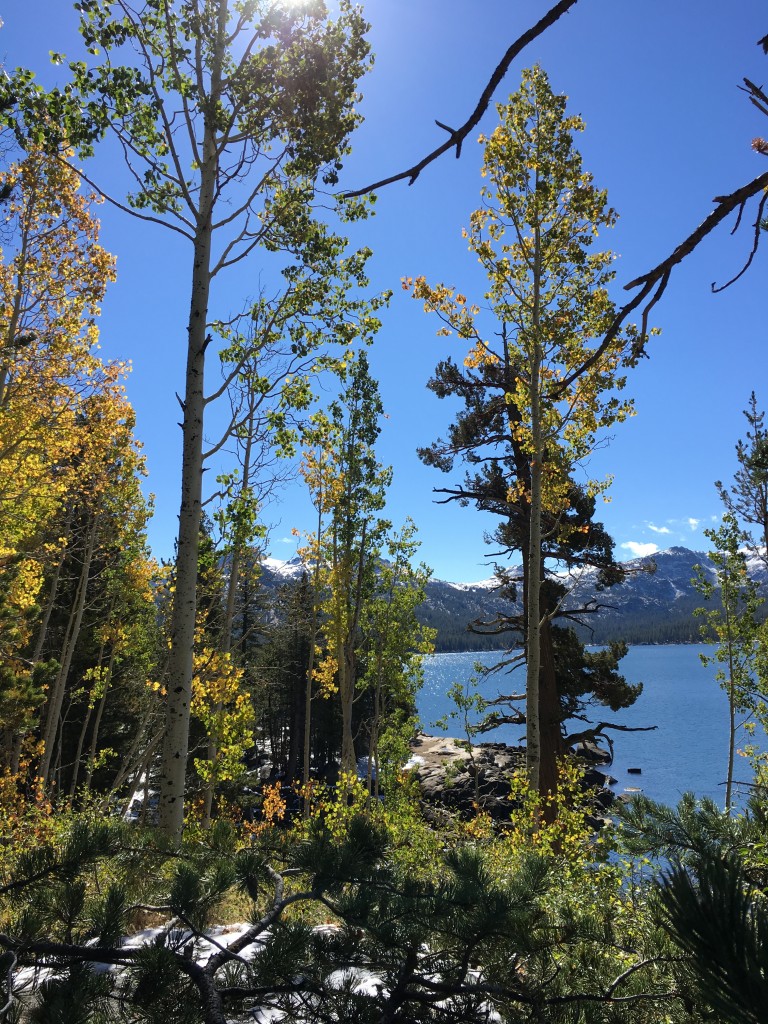 During the first week of the month, a friend and I hopped in the car on a bright sunny day to take a drive up in the high country and look for some pretty trees. There were some aspens with golden yellow color but not as many as usual. I think our "normal" is changing along with our weather patterns. Still, it was a wonderful outing and we were able to fit in a nice day hike up at Lake Tahoe.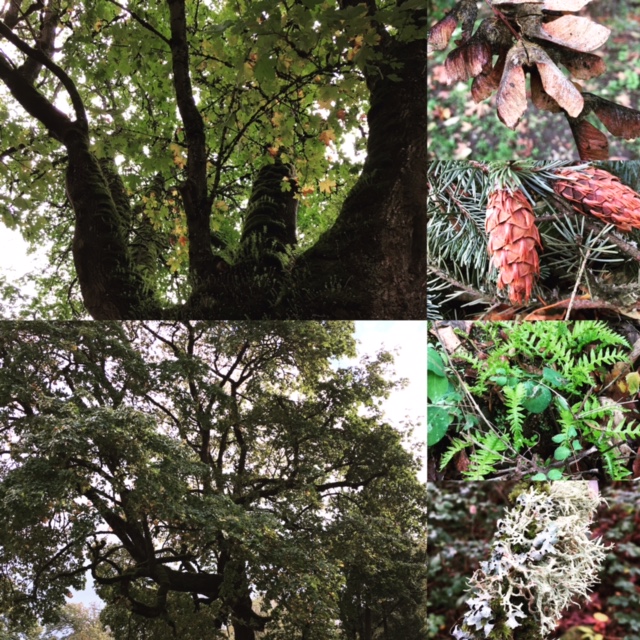 Then, mid-October, we took off in our truck and trailer to visit Oregon again. We had some places to check out and friends to meet up with so although the weather wasn't ideal for being outdoors the whole time we were in Oregon, we did manage to sneak in a few hikes along the various rivers. Our first few nights we stayed in the Eugene, Oregon area along the McKenzie River.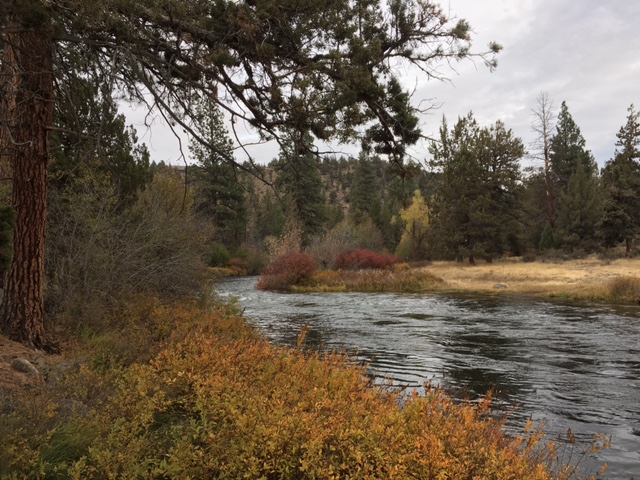 We camped at Tumalo State Park in Bend, Oregon...a new favorite spot! The camping was so enjoyable even with sprinkles from time time. The hiking along the Deschutes River was peaceful and we went in both directions along the river's edge starting from the bridge at the campground. There is a wonderful day use area at this state park too and I imagine in the summer it is a busy place! But in October it was empty and quiet.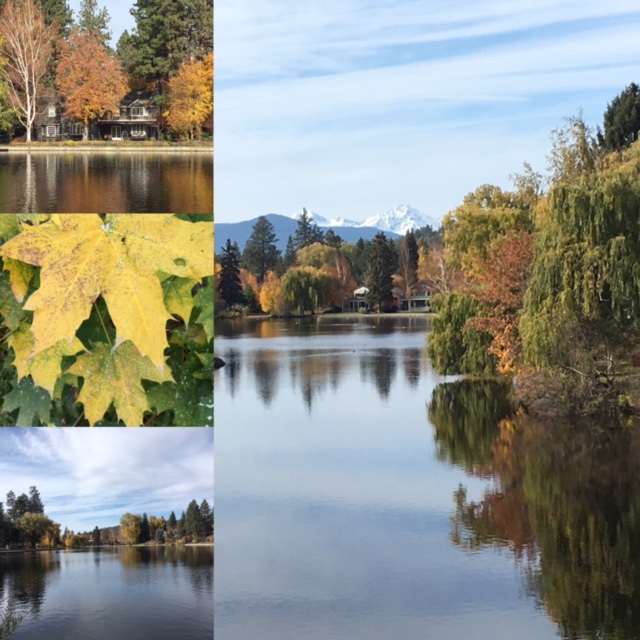 We also strolled along the Deschutes River right in the town of Bend at Drake Park and Mirror Pond. This particular autumn day was colorful with storybook houses along the riverbank and the snow capped mountains in the distance. Just perfect.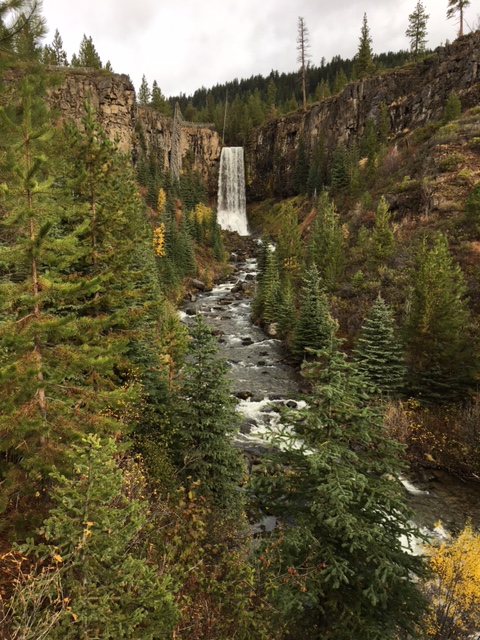 The high point of our trip was a hike to Tumalo Falls outside Bend. It was a misty morning but we still wanted to take advantage of our time in Bend by experiencing this popular hike to the top of the waterfall. The parking lot was empty when we arrived and we had the place pretty much to ourselves. We extended our hike up the trail paralleling Tumalo Creek. Amazing!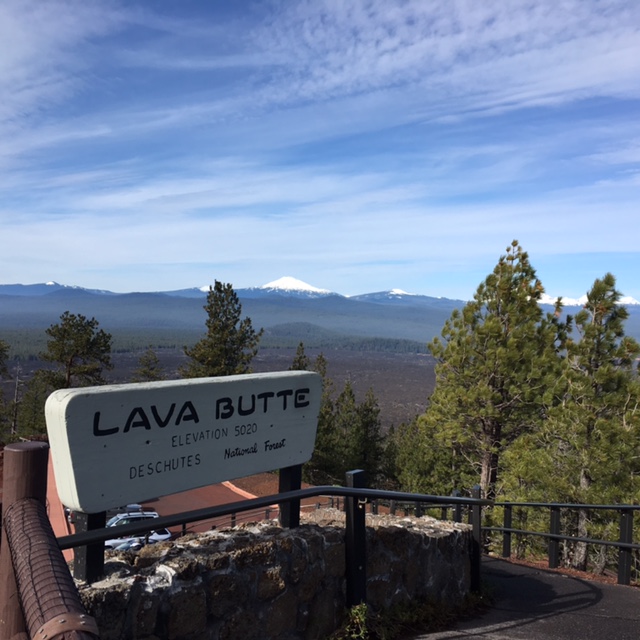 We were also able to squeeze in a visit to Newberry National Volcanic Monument. More about this in a future post!
Back at the homefront, our garden was starting to show signs of fading for the season. We did a big clean up before our Oregon trip and left just the few things that might produce a bit more (being hopeful).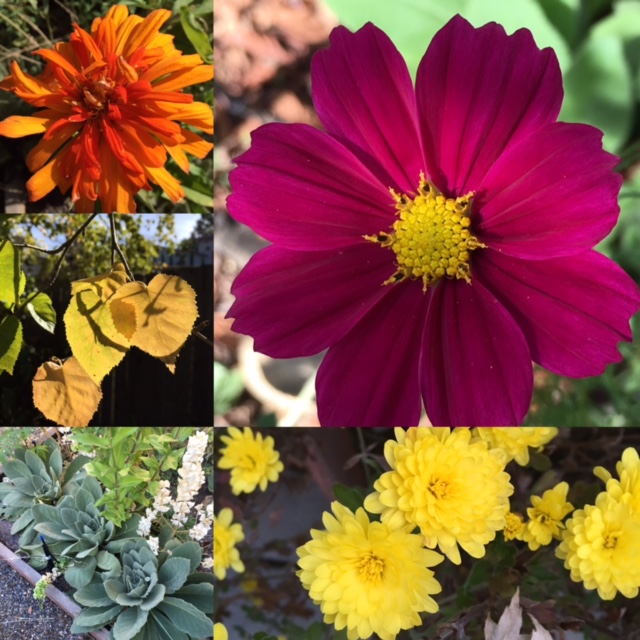 Now begins the slow slide into winter here in my neck of the woods. This is the time of great activity in my yard, the leaf raking kind of work that just always seems to be calling me. Thank goodness I have two grown men in my house to help gather and dispose of the great heaps of leaf death. Sigh.
I miss the long autumn walks with my kids but they send me images of their autumns for me to enjoy.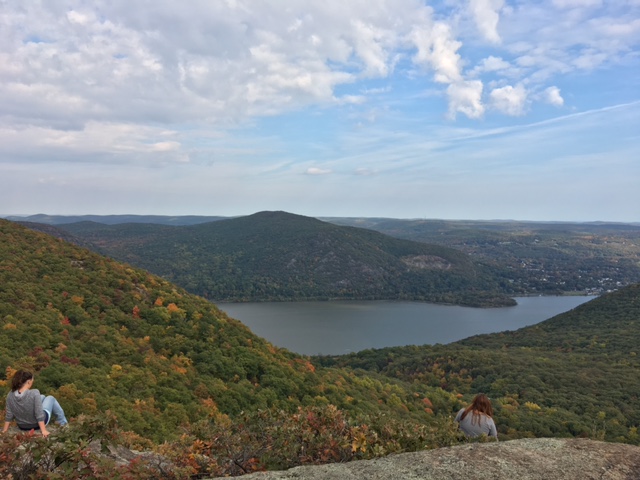 So what have you been up to this month? Join me here by commenting or leaving me a link to your blog entry.
Outdoor Mom's Journal
Whether your family spends a few minutes a week outside or hours at a time, share what is going on in your world.
How Do You Join?
Answer all or just one of the prompts in a blog entry on your own blog or right here on my blog in a comment. If you answer on your blog, make sure to leave me a link in a comment so that I can pop over and read your responses.
During our outdoor time this week we went….
The most inspiring thing we experienced was…
Our outdoor time made us ask (or wonder about)…
In the garden, we are planning/planting/harvesting….
I added nature journal pages about….
I am reading…
I am dreaming about…
A photo I would like to share…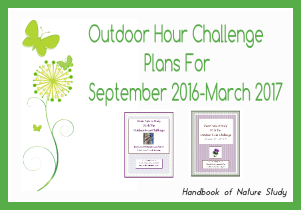 You can use the free monthly newsletter along with the Handbook of Nature Study book for your nature study. Adding a membership gives you access to the Ultimate Naturalist Library's ebooks and printablse which provides members with even more in-depth studies each month.