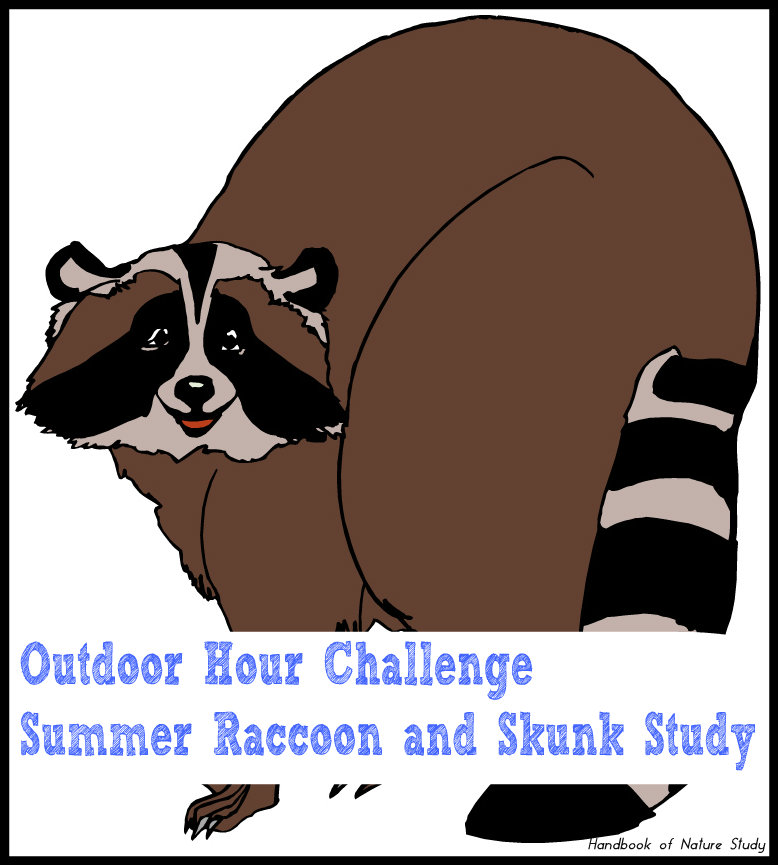 Outdoor Hour Challenge
Summer Raccoon and Skunk Nature Study
From the Archives and from the Summer Nature Study ebook
Are you having fun using all your senses with the Outdoor Hour Challenge? Use the ideas in this week's challenge to engage your child's senses as much as possible.
I'm sure you'll enjoy learning about these two interesting mammals that are active at night. We'll probably be focusing on raccoons this time around since we have some that live in our neighborhood.
Make sure to read the lessons in the Handbook of Nature Study as a way of preparing for a future raccoon or skunk sighting.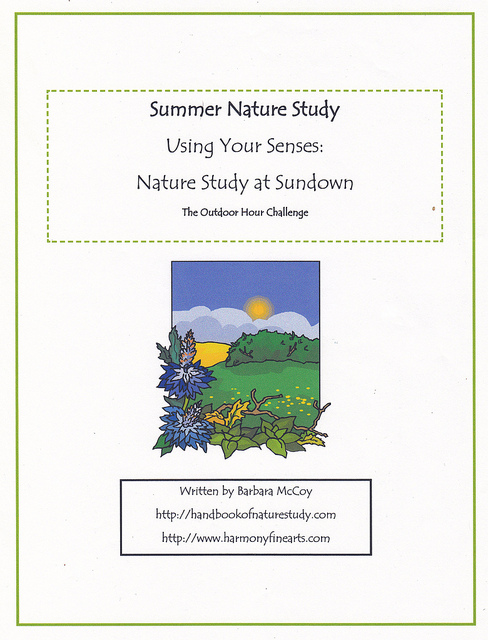 Join us for this exciting series of nature study topics as we work through the Summer Nature Study – Using Your Senses ebook.
This ebook is found in the Ultimate level membership for you to download and use with your family. If you would like to gain access to this ebook, you can purchase a membership now and have instant access.