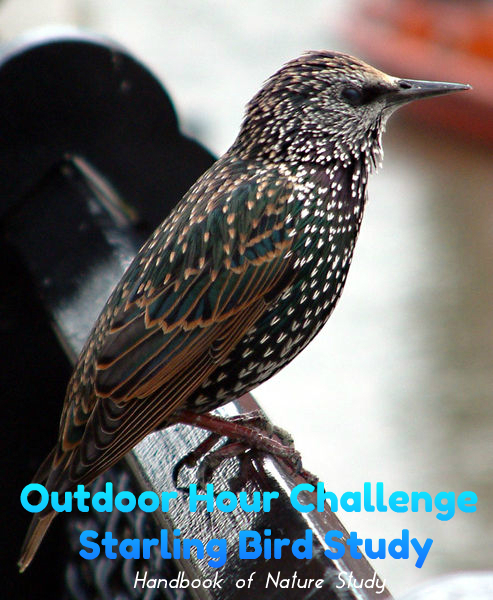 Outdoor Hour Challenge
Starling Bird Nature Study
Inside Preparation:
Outdoor Hour Time:
Take a bird walk and note any birds you observe during your fifteen minutes. During the autumn and winter, starlings have their speckled plumage and look like they have white spots. If it is the spring and summer, notice their iridescent sheen. If you happen to spot a flock of starlings, try to count them!
If you don't see any starlings this week, make sure to take a few minutes to make careful observations of any bird found during your outdoor time. Talk about the color, shape, size, beaks, feet, or wings of the bird with your children. Give them some words to use and have them make a journal entry once you are back inside. Keep it simple and fun.
Follow-Up Activity
Create a nature journal entry for the starling. Use the notebook page in the January 2016 Handbook of Nature Study newsletter if you have access to a membership here on the website. Or, you can create a simple entry with a sketch and some notes.
Advanced study: Learn about how birds sleep! This is something that I am interested in learning more about and here is a great starting point: Where do birds sleep?  Write a short summary of what you learned in your nature journal.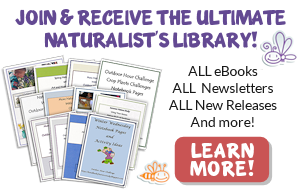 I highly recommend the NotebookPages.com North American Birds set for your nature study notebooks. Please note I am an affiliate and have used this product in the past and loved it.