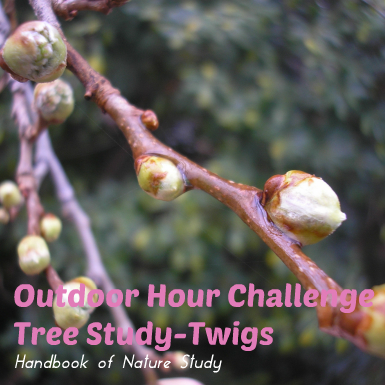 Outdoor Hour Challenge – Tree Study Twigs
From the Archives and found in the More Nature Study Winter Ebook
Don't be fooled like I was about tree study in winter! There is so much to learn from a tree twig with a little help from this Outdoor Hour Challenge, the Handbook of Nature Study, and a little time spent collecting some tree twigs. Find an idea in this challenge that works for your family.
As a heads up for next month- Be on the lookout for a tree to use for a tree bark study. The February 2017 newsletter will be focusing on tree bark. There will also be a new printable in the member's library soon that will help you keep track of 6 trees using photographs. This week's challenge is going to get the ball rolling for your winter tree study.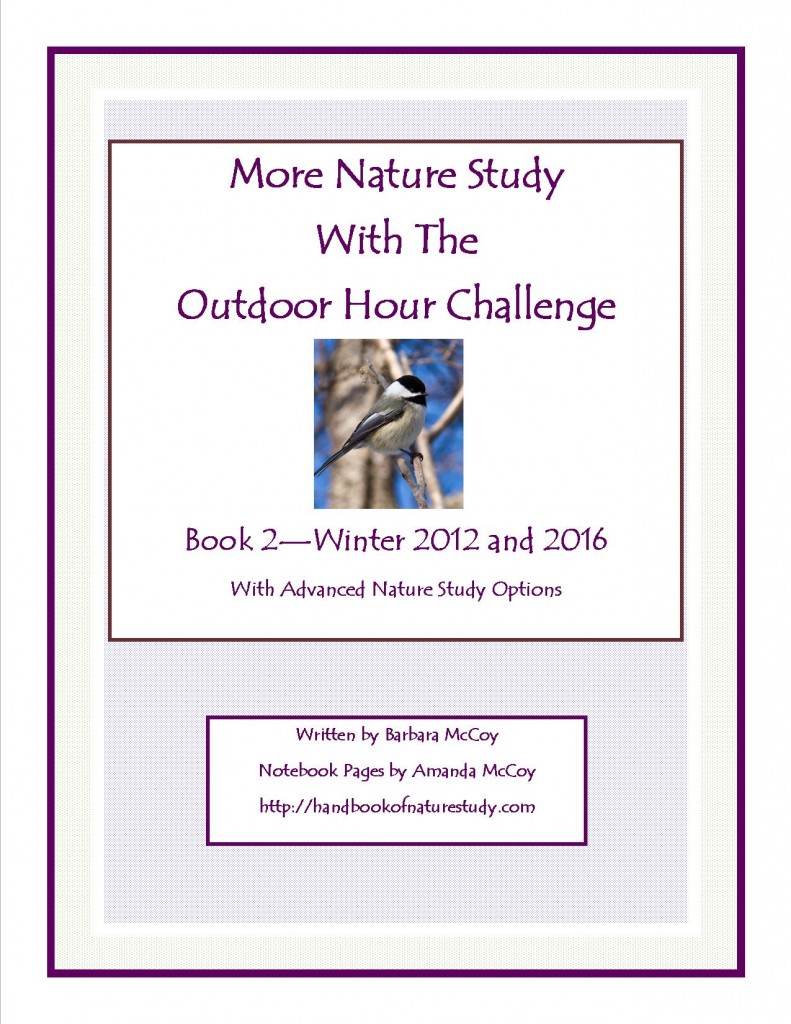 If you are interested in purchasing an Ultimate Naturalist Membership at this time, you will gain access to the custom notebooking pages that go along with each of the challenges in the ebook.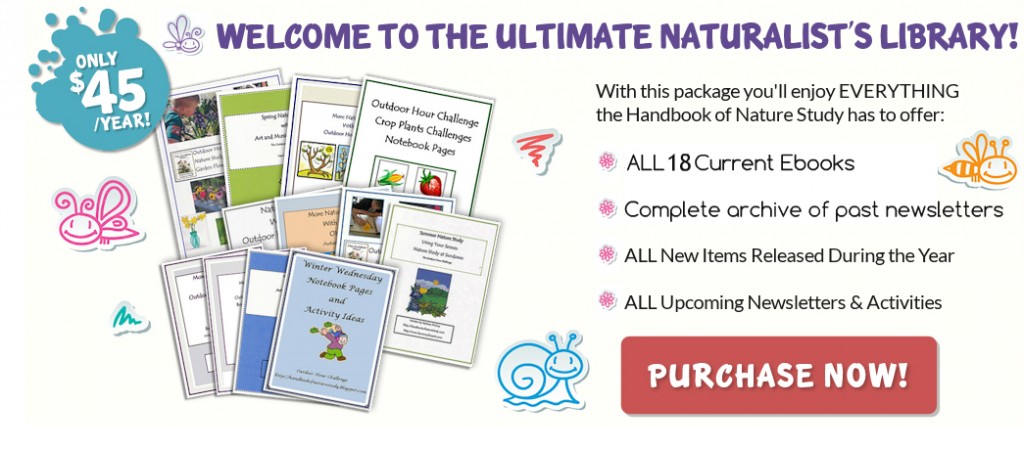 Note: You do not need to purchase the ebook to participate but they are handy to have for planning and for the regular and advanced notebook pages included in each one. Click the graphic at above to go over to check out the Ultimate Naturalist Library membership.
Spring Plans!
We will be working through a new series of wildflower challenges starting in April using a new ebook that will publish sometime in March. The new wildflower ebook will also be added to the Ultimate Naturalist Library so if you purchase a membership now, you will have the new ebook as soon as it is available. I will posting details about the new ebook soon.
Don't miss this opportunity!
Please note I am an affiliate and recommend this product after using it with my family for many years.