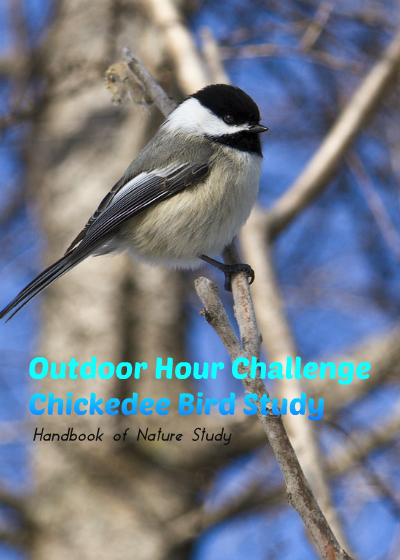 Outdoor Hour Challenge- Chickadees
From the Archives and the More Nature Study Winter Ebook
This is a week that those that have a backyard feeder are going to enjoy. Chickadees are frequent visitors to many feeders here in the United States. These cheerful little birds are fun to watch and will be a wonderful wintertime bird study for even beginner families. Use the information in the link to the archives post to get started learning about chickadees. Follow up with some discussion and perhaps a nature journal entry.
For those of you who are like me and don't have chickadees in the feeder, you might want to substitute the titmouse instead. This page on the Audubon website will prove very helpful in a visual way to knowing what chickadees and a titmouse looks like: Chickadees and Titmice. You may also want to view this page on AllAboutBirds: Chickadees and Titmice.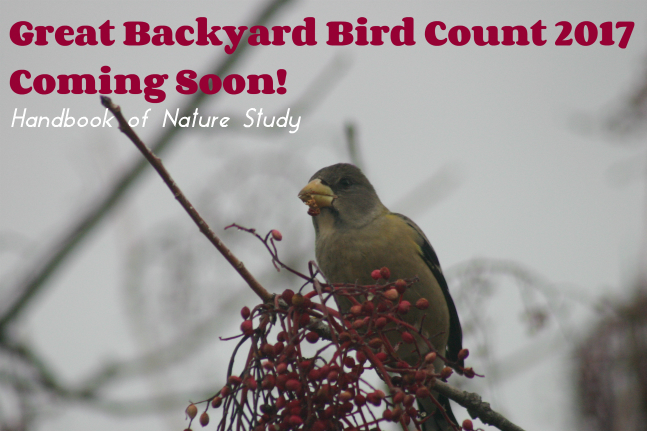 We are also getting closer to the favorite time of year for many birders- Great Backyard Bird Count time! Mark on your calendar February 17-20, 2017!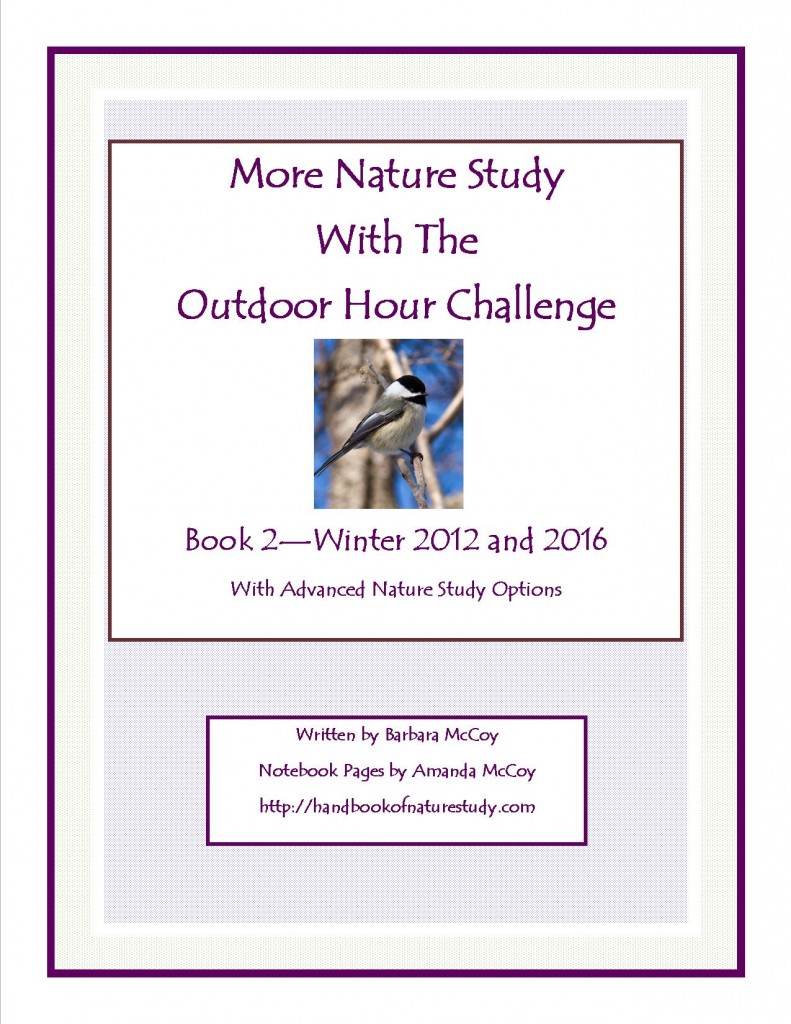 If you are interested in purchasing an Ultimate Naturalist Membership at this time, you will gain access to the custom notebooking pages that go along with each of the challenges in the ebook.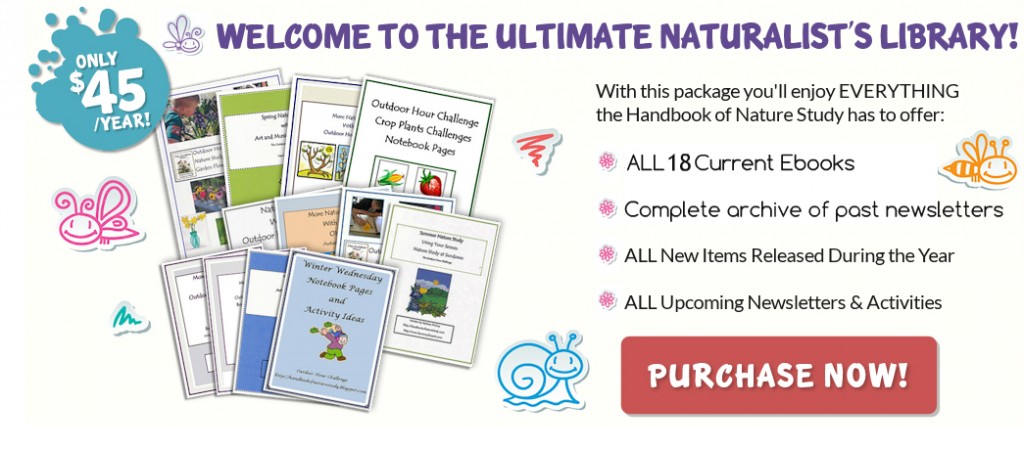 Note: You do not need to purchase the ebook to participate but they are handy to have for planning and for the regular and advanced notebook pages included in each one. Click the graphic at above to go over to check out the Ultimate Naturalist Library membership.
Spring Plans!
We will be working through a new series of wildflower challenges starting in April using a new ebook that will publish sometime in March. The new wildflower ebook will also be added to the Ultimate Naturalist Library so if you purchase a membership now, you will have the new ebook as soon as it is available. I will posting details about the new ebook soon.