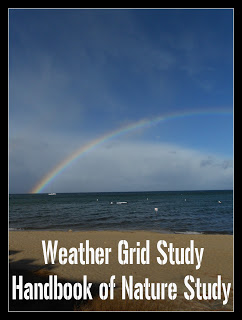 Outdoor Hour Challenge:
This week your outdoor time should be all about the things you hear during your winter weather walk. Take along your Weather Grid (from the December Newsletter) and see if you can find your three weather related words for your nature journal. Observe the wind and which direction it is coming from. Listen for the sounds of weather.
If you are currently in your summer season, you may be interested in the Summer Weather-Using Your Senses challenge from the Summer 2010 ebook. 
Printable Notebook Page
Free printable this week: Weather Sounds: Use this notebook page to record your weather related sounds. You can use this as an on-going nature study project and add to your list as you listen throughout the year.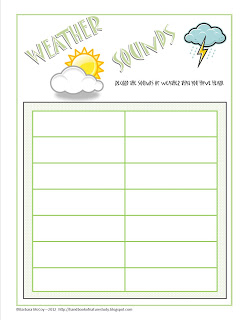 Getting Started Suggestion:
If you already own the Getting Started ebook, complete Outdoor Hour Challenge #2. This Weather Grid and Weather Sounds challenge will go perfectly with this Using Your Words Challenge! After your outdoor time, try to complete the assignment with weather related words and then record them in your nature journal.  Complete the accompanying notebook page if your child has interest.