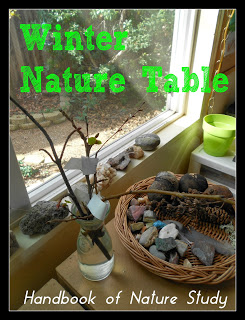 Outdoor Hour Challenge
Winter Nature Table
Creating a nature table or nature display is an easy way to add a little nature study on days your weather is too cold or wet.
Here are some ideas from the past to inspire you. Make sure to see the printable ideas I shared below!
 Nature Table – Winter Ideas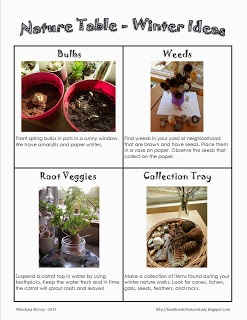 Nature Table – Winter Ideas Printable
Getting Started Suggestion:
If you already own the Getting Started ebook, complete Outdoor Hour Challenge #6. Use the printable notebook page in this challenge to record some of the things you collect for your winter-themed nature table. 
You may wish to follow my Pinterest – Nature Display board for additional ideas.